Last updated on January 26th, 2023 at 04:10 pm
Every coin has two sides and so does traffic exchange. It definitely does offer a large number of visits to your blog but the viewers do not stay on it for long, probably 5 – 10 seconds and it's very high bounce rate traffic. These views do not have high conversion rates because they mostly run to collect as many points/credits to gain traffic for their websites. Also, if you have Adsense ads on your blog, make it a point to not use traffic exchange programs at all for that might lead you to be shunned by Adsense and you lose your revenue. Traffic exchange sites and programs make use of iframes to display your website and Google will undoubtedly recognize it.
Table of Contents:: Summary
Hide
Publishergrowth: The Revenue Acceleration Platform for Publishers
Blognife is elated to announce the launch of Publisher Growth- a community of publishers that helps you actively accelerate your revenue. This platform assists publishers in growing their traffic and revenue. As publishers, you can share and read reviews of ad networks and hosting companies. You can connect with other publishers to build links for growth and monetization hacks and more. This platform will help you stay up to date with the advertising and publisher ecosystem.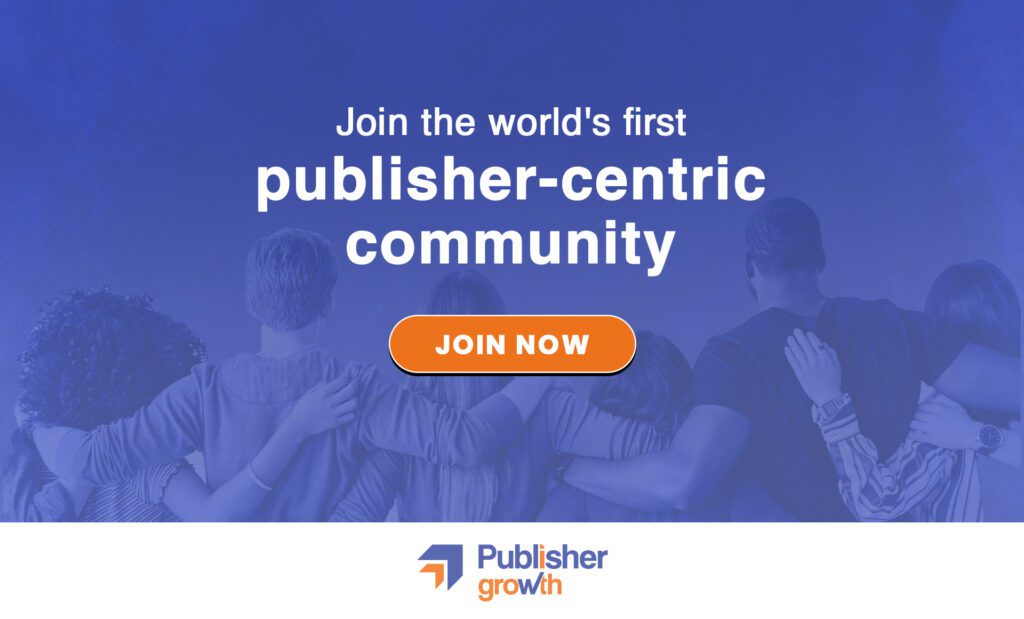 Features:
List of 200+ ad networks to monetize your site across all verticals.
Personalized site audit upon signing up on the platform that can increase your revenue.
Find all upcoming adtech conferences, webinars, and events in one place.
Stay informed with the latest adtech news across the globe.
Top 10 Traffic Exchange sites and Networks
Here we take a look at the top 10 traffic exchange sites and networks that publishers can use to increase their website traffic numbers.
1) 10KHits: Best Organic Traffic Exchange Site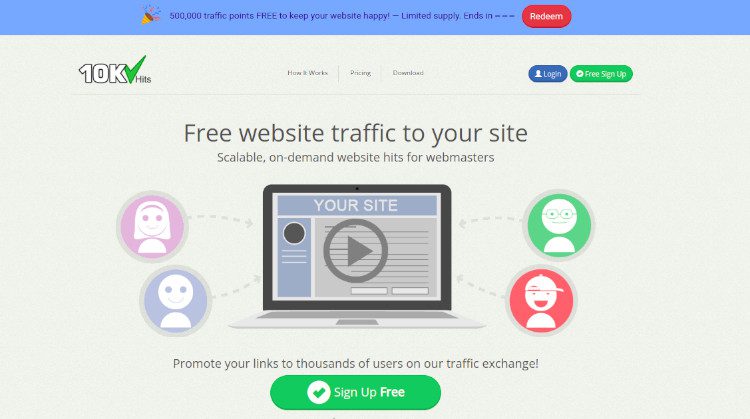 Founded in 2011, 10KHits is one of the most preferred traffic exchanges that does not just deliver free website visits but also pays organic traffic. It is not very complex and offers free website traffic for basic users too and also has an option of two plans from which one can choose- that is the Pro or Business Plan. It also has some of the most stunning features that not all exchanges provide and these include organic traffic, geo-targeting, social traffic, anonymous or even direct traffic and bounce rate reduction to the minimum. Other than that, it also has 24*7 customer support that is always there to assist. Also, it has some really good reviews and people seem to be happy with its service.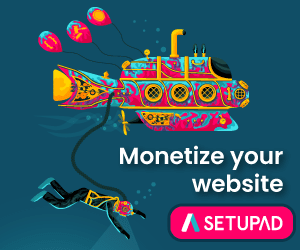 Features:
Scalable, on-demand website hits for webmasters
Promote your links to thousands of users
2) Hitleap: Best Simple Traffic Exchange Site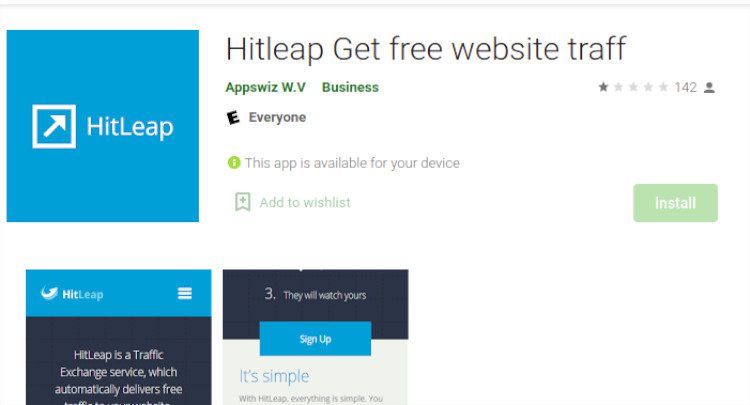 Known for providing simple solutions to customers to earn free traffic, Hitleap lets you earn free traffic in just three simple steps which starts with their customers submitting their website to them, customers watching other members' website and in return, they too will watch the customer's website. It is pretty simple and convenient. They are also very flexible to the customers' demands and can either earn free traffic or buy them and they can also customize the volume of traffic they would want to receive.
Features:
Offers different kinds of traffic
Offers Hitleap Viewer which opens webpages submitted by another user and it runs in the background
Clean, easy-to-use interface
3) Rank Boostup: Best Free Traffic Exchange Site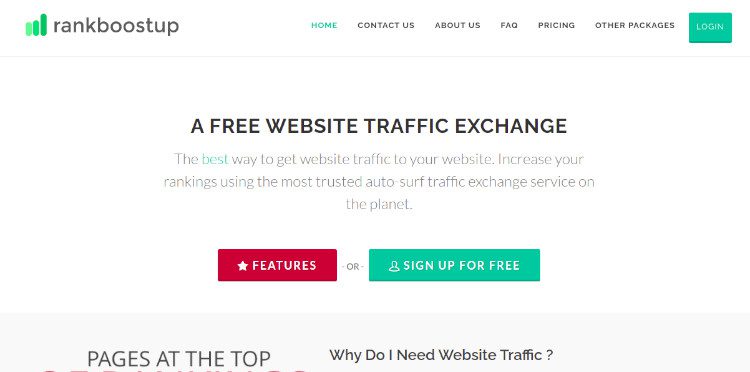 A traffic exchange site, Rank Boostup has been in the field since 2007, and is quite known and favoured. Their advanced platform adds mobile traffic into the conglomeration which helps you rank better on mobile devices and they also allow white label traffic, that is, you can decide where your traffic comes from- be it Google, Facebook, Pinterest or others. They reduce bounce rates to a minimum because they allow you to set what percentage of visitors you had wanted to navigate to another page on your website or click a link on the page. You can also choose a visitor duration, that is you can set how long or how short do you want a visitor to stay.
Features:
Their advanced platform integrates mobile traffic into the mix, this helps you rank better on mobile devices.
Helps increase your rankings with targeted website traffic from specific countries or geo-regions.
Pick and choose what keywords you want to rank for and website traffic for that keyword will appear on your Analytics dashboard
You can set what percent of visitors you would like to navigate to another page on your website or click a link on the page. This reduces bounce rates which is a big factor of quality traffic in algorithms.
4) Otohits: Best Traffic Exchange System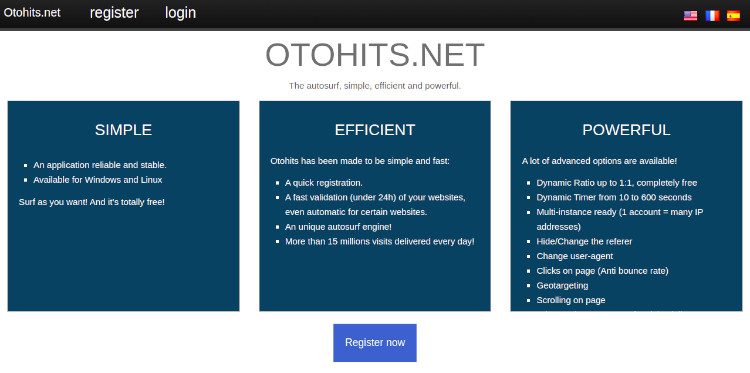 A simple, fast and efficient platform, Otohits is one of the best autosurfs with a clear UI, that is totally free and they hide the referrer on your sites too. They provide a really fast validation of your websites, even automatic for certain websites and does not even include much of issues and assured smooth and quick registration and other processes. It has a very unique autosurf engine and they allow you to customize the duration of visitors.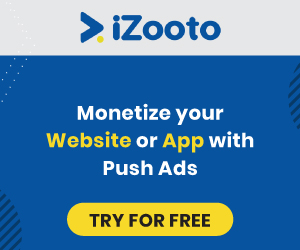 Features:
Clear UI, to be able to connect and surf as fast as possible.
An engine working 24/24h – 7/7d whatever the number of connected users.
A quick validation of your websites, a pleasant surf and a constant watching to delete blocking websites.
Otohits is totally free. You can enjoy all the options without paying anything.
Adult content is authorized.
You can hide the referer of your websites and override it too
You can change the user-agent of the visits you receive.
5) Elite Autosurf: Best Automatic Traffic Exchange Site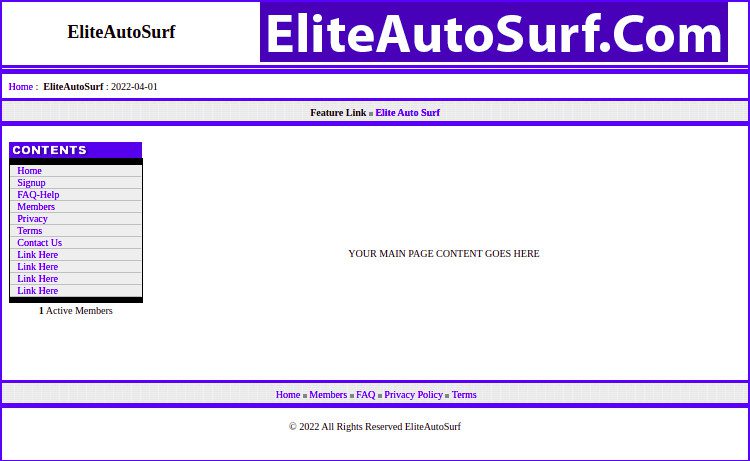 They are quite known and appreciated too, even though they do not have a custom timer to offer, that is the customer cannot select the period they want the visitors to stay on their site for. The same is set for 10 seconds, providing you with six hits a minute and with a ratio of .5, the same means that you get to earn three credits per minute. Another major plus point is that they have weekly contests for referrals, which is a big opportunity to rake in the traffic.
Features:
Delivers automatic website traffic with a 10 seconds times
Members can in exchange for credits, get traffic.
6) Twistrix: Best English Traffic Exchange Site
A Marketing and Branding tool, Twistrix is well known and established and offers Powerful Traffic Exchange, Email Marketing, Downline Builder and Social Integration so that you can brand and build. They can cater to your website's consistent flow of visitors to your site, splash page, squeeze page, blog, social pages and more. They have a lot more to offer like Banner and text ads advertising on prominent locations across the site and quality is assured because neither is it new and has been in the same business since 2007 and nor are they going to compromise on results because they have new customers joining in, relying on them, every second.
Features:
Automatically receive visitors on your site.
Allows you to send advertising by email to members.
Allows you to get second and promotion points.
7) Easy Hits4U: Best Easy Traffic Exchange Site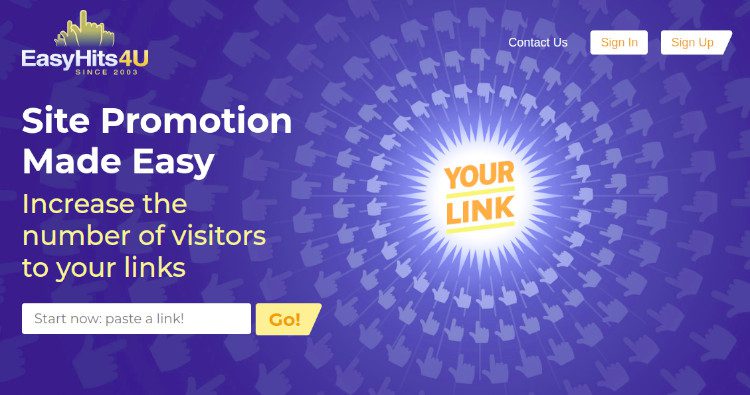 Established in 2003, Easy Hits4U does not only have a very strong worldwide recognition and reputation with over 7,90,000 registered members, it is one of the most prominent free manual traffic exchange sites. It assists you in the promotion of your own website/blog, referral/affiliate links from other programs to build your downlines. It works in a pretty straightforward manner, that is, as a user, you can earn credits for surfing websites on 1:1 or 2:1 ratio and as a return, your website is shown up to the number of other users in the exchange network.
Features:
For every site you visit, you will receive one visitor back to your link.
Connect and communicate with other members, receive free yet optional reviews for your own ads.
Connect and communicate with other members, receive free yet optional reviews for your own ads.
8) Traffic G: Best Cheap Traffic Exchange Site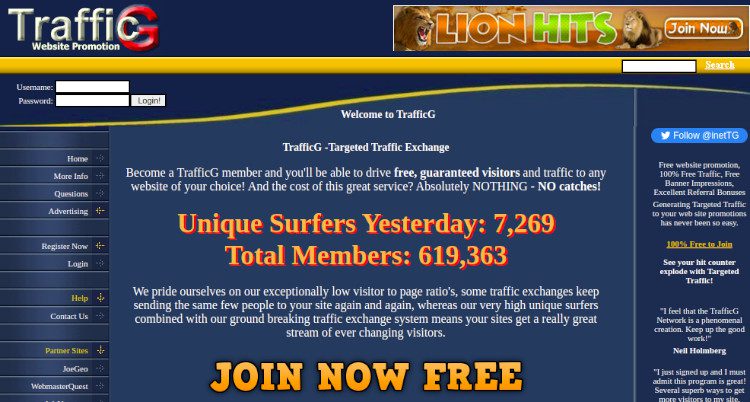 It certainly is one of the bests because of its exceptionally low visitor to page ratios, some sites continue to send the same people to your site again and again but they do not do the same, because of the combination of their high surfers and groundbreaking traffic exchange system allows a flow of ever-changing visitors. They promote unlimited sites, and banners and provide a free listing in the TrafficG directory. Also, they do sell traffic for as less as $7 and provide exceptionally good upgrade options at just $4.66.
Features:
1:1 exchange ratio
Promote Unlimited Sites
5 level reward program
Geo Targeting
38 Languages Supported
Contests
Access to the best banner exchange on the Internet
These are some of the best traffic exchange sites and networks that will help you get actual visitors. They will be incredibly helpful and will guarantee visitors and traffic to any website of your choice.
Our Recommended Tools for Publishers:
Looking to Increase your Ad Revenue:
Get in touch with me for a personalised consultation and increase your ad revenue across native, display, video (instream and outstream), in-app and other verticals. I also assist in customized DFP setup, header bidding, and content creation strategy. My skype id is:
ronniedey
. Feel free to connect!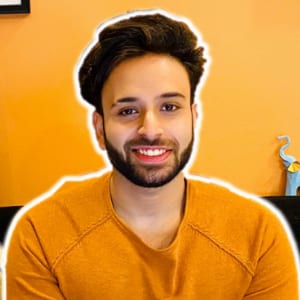 I and my team research various ad networks and can help you increase your overall ad revenue; so you could rake in more greenbacks with the best monetization platforms. Tap into the power of the online publishing business with me. I am just a mail away, so reach out to me if you want to scale up your website revenue. mail: [email protected]