Last updated on January 26th, 2023 at 05:21 pm
Link building is one of the crucial pillars of SEO. Correlation shows that backlinks still remain one of the major search engine ranking factors even in 2016 (Searchmetric data) and this should even continue. For a startup, new blog, new sites or simply anything on the web, in order to gain traffic, you need to have a solid link building plan. While, link building is easy for websites which are related to internet marketing, it is not quite easy for other niche. In this article, we are going to discuss some link building strategies that can help you get started. Also, we are listing a set of 10 free link building tools for 2023.
Publishergrowth: The Revenue Acceleration Platform for Publishers
Blognife is elated to announce the launch of Publisher Growth- a community of publishers that helps you actively accelerate your revenue. This platform assists publishers in growing their traffic and revenue. As publishers, you can share and read reviews of ad networks and hosting companies. You can connect with other publishers to build links for growth and monetization hacks and more. This platform will help you stay up to date with the advertising and publisher ecosystem.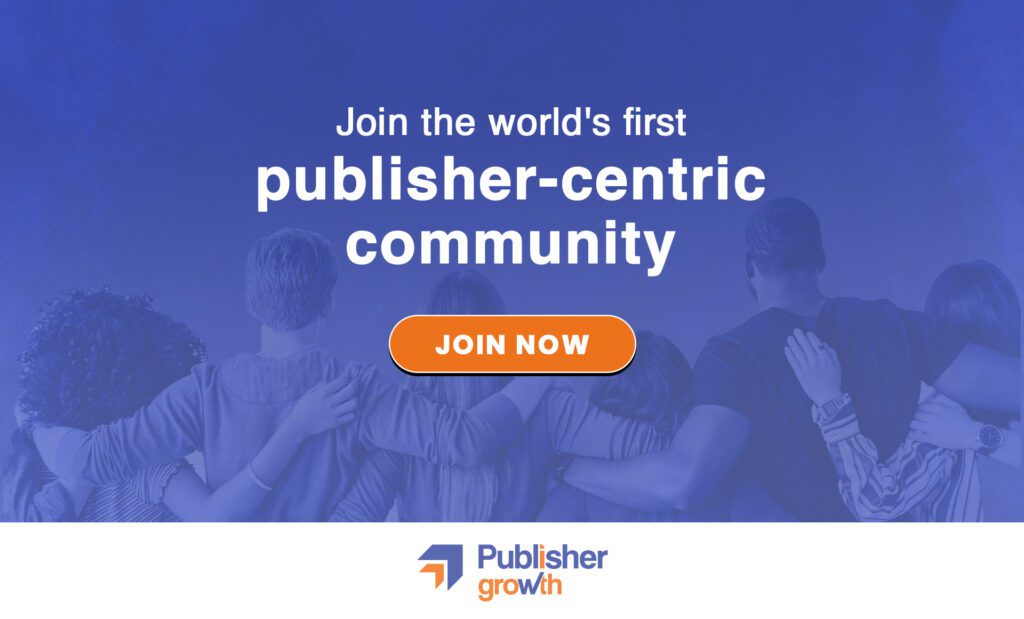 Features:
List of 200+ ad networks to monetize your site across all verticals.
Personalized site audit upon signing up on the platform that can increase your revenue.
Find all upcoming adtech conferences, webinars, and events in one place.
Stay informed with the latest adtech news across the globe.
Inbound marketing has quickly emerged as one of the best forms of marketing and content marketing forms a core part of inbound marketing. A effective content marketing strategy can save you a lot of money and bring good ROI if you're a product based startup or company. However, in order to rank well in search results, link building is one crucial metric that you should heavily consider.
We are dividing the article in 3 segments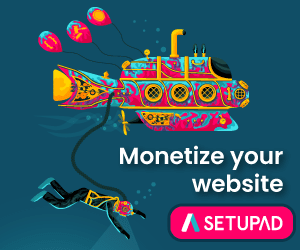 A List of Sites for Link Building in 2023

Highlighting the strategies for Link Building in 2023

Free Link Building tools for 2023
A List of Link Building Sites for 2023
Forums→ There are a lot of forums which provide do-follow link that can help you get some quality backlinks. Even, forums are good for expanding your presence. Here is a link of 50 high PR do-follow backlinks for link building strategy of 2017.
http://codegena.com/top-50-high-pr-dofollow-forums-to-increase-backlinks/
Social Bookmarking → The link below provides an updated list of do-follow social bookmarking site. While, you don't have to register yourself on all the sites, it is recommended the you signup with the popular ones, and submit a few urls.
http://www.updateland.com/dofollow-social-bookmarking-sites-list/
Commenting → The following are a list of commenting sites with do-follow backlinks. A lot of these sites are communities, web 2 sites etc.
http://www.socialcliff.com/sites/blog-commenting-sites-list.php
http://alltipsfinder.com/high-pr-dofollow-blog-commenting-sites-list/
Directory → You may submit your blogpost to directories which are relevant to your niche. Apart from generating backlinks, they act as sources of referral traffic for your blog. You may continue to get good traffic if you submit your post to relevant directories.
http://www.socialcliff.com/sites/free-high-pr-dofollow-directory-submission-sites-list.php
http://www.latestseotutorial.com/top-high-pr-do-follow-directory-submission-sites-list/
CommentLuv Blog → The CommentLuv WordPress plugin has over 20,000 blogs, giving an ample opportunity for quick backlinks. Some of the best bloggers and Internet marketers love to use CommentLuv to gain more exposure in the blogging community. Also, you can find a lot of tech blogs with CommentLuv enabled.
http://www.bloggersideas.com/top-dofollow-commentluv-enabled-blogs-list/
[wpsm_offerbox button_link="http://bit.ly/2jto2Bu" button_text="Signup" title="Media.net- High Paying Contextual Ad Network" description="Media.net is perfect for websites having US, UK and Canadian traffic. Enjoy high RPM close to AdSense.Use this link to get a bonus of 10% on top of your regular earnings for 3 months." thumb="https://i0.wp.com/blognife.com/wp-content/uploads/2016/03/Media.net_.jpg"]
10 Free Link Building Tools for 2023
#1. Open Site Explorer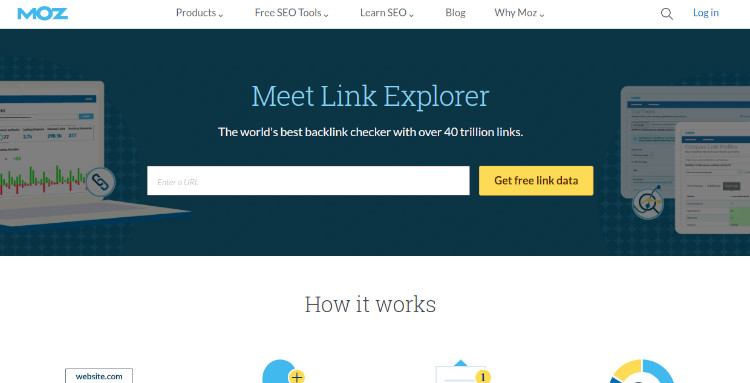 Open site explorer is a tool by Moz that help you analyse your current link structure. You can analyse the inbound links, spam score, linking domains, and more with the open site explorer along with having detail of your DA (Domain Authority) and PA (Page Authority). Moz provides a free 30 days trial for the PRO account which you can avail. Make sure to explore the keyword opportunities, strategize a link building structure based on your competitors data, fix the common errors. It is to possible to do all these within 30 days. Especially, planning your link building strategy and keyword building strategy is extremely useful.
Tips: Although Moz offers a 30 days free trial, it typically bills you on the 25th to 26th day of your trial date, so if you don't want you card to get debited with $150, you should degrade from the PRO account before 25th.
#2. Link Builder by Wordtracker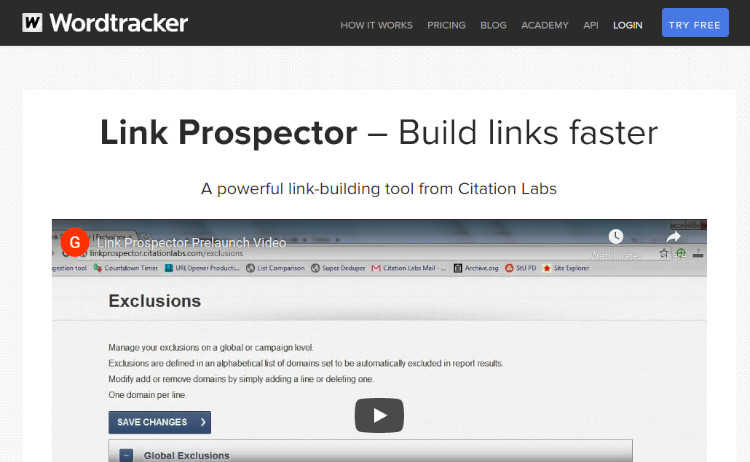 The link building tool by Wordtracker gives you a 7 days Free trial. The plans are less costly than Moz. However, I haven't particularly used WordTracker so don't have much idea about their link building tools. But Wordtracker is a reliable name in the industry and can be relied upon.
#3. HootSuite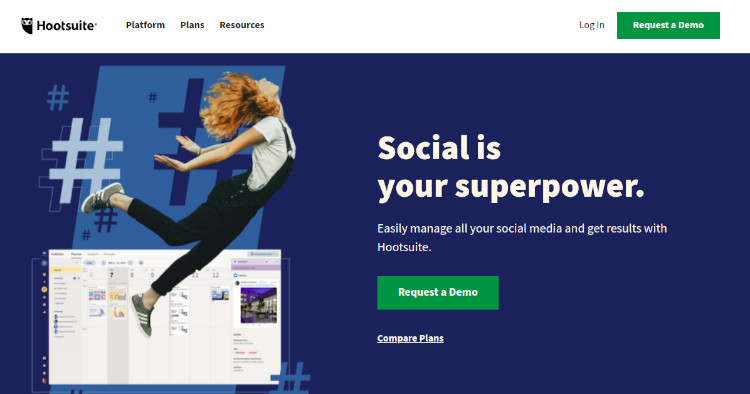 HootSuite is not essentially a link building tool but a social media marketing automation tool. With HootSuite you can publish, schedule your Facebook, Twitter, Instagram, Twitter, LinkedIn, Google+ and other 35 global networks, all with a single click. The HootSuite amplify tool further enhances the reach of your post. These factors essentially creates new link opportunities as the content being shared and distributed gets syndicated and shared by your visitors across other niche platforms, may it be some news, etc. So, not directly a link building product but something that can definitely amplify your link building strategy to a great extent if properly done, and hence HootSuite shares a sweet spot in our list.
#4. Google Trends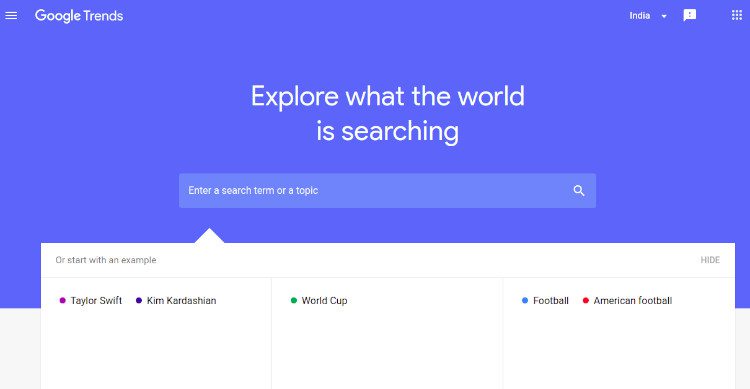 Good Trends provide a wealth of information, especially trending topics. Writing on trending topics can and breaking news can often make your post viral and allow top sites to link back to you, thereby increasing your sites popularity in search results. However, if you're not updating your blog regularly, chances are low that you can make good use of Google trends for link building.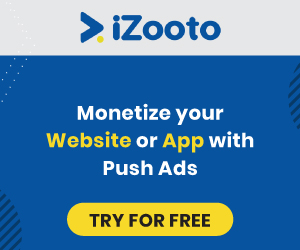 #5. CommentLuv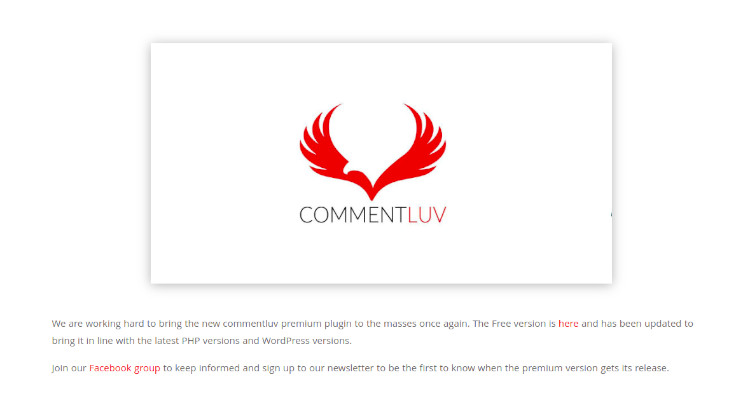 CommentLuv provide do follow backlinks on blog comments. So, blogs with commentluv enabled get post comments from other bloggers. This help you gain popularity and social acceptance in the blogging ecosystem. CommentLuv Pro has even more amazing features that can bring even more traffic and comments to your blog by giving you the ability to fight spam, add keywords, integrate twitter link, add a top commentators widget, social enticements and by having it installed on your site, you get advanced backlink features on EVERY CommentLuv blog when you comment. The CommentLuv WordPress plugin has over 20,000 blogs, giving an ample opportunity for quick backlinks.
#6. Google Webmaster Central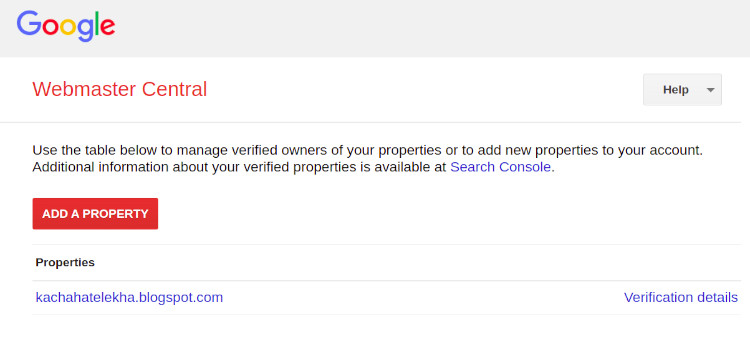 Again, Google webmaster central is not essentially a tool that can help you directly for link building, rather indirectly. You should focus on building backlinks for these keywords which are ranked in 2,3,4,5,6 positions in the search results. As such, it is better to get started with those web pages. In order to have an idea of which keywords are ranking and across which web page, webmaster central gives you a clear picture of that. Also, you can analyze uptrends and downtrends with webmaster central. This is a crucial monitoring tool that can help you greatly in optimizing your link building strategy. Also, there are a lot of tutorials that can help you get started with Google Webmaster Central.
#7. SEO Post Content Links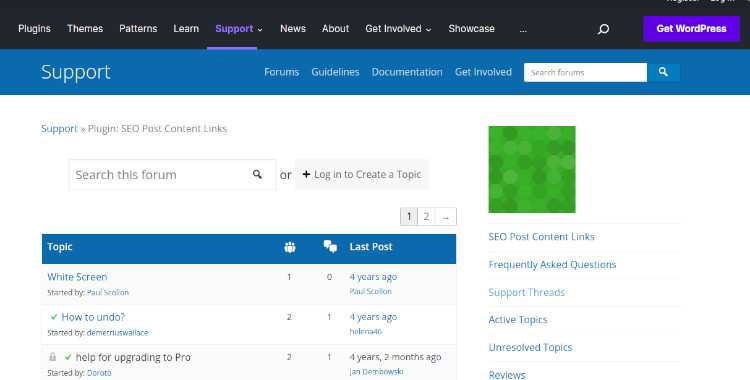 Automatically link keywords and/or phrases between posts or/and pages. Content links plugin create links between content texts (pages and posts) of your website with intelligence.
Upload the plugin folder "Content links" to the /wp-content/plugins/ directory of your WordPress installation;

Activate the plugin through the Plugins menu in WordPress;

Change the SEO Posts Content links Plugin settings, like black words or links quantity per post, that must be generated;

Add link anchors on Category editing page of your installed WordPress;
Note: As link anchors you can type comma separated: the whole words, roots of words, word parts, whole phrases.
#8. Broken Link Checker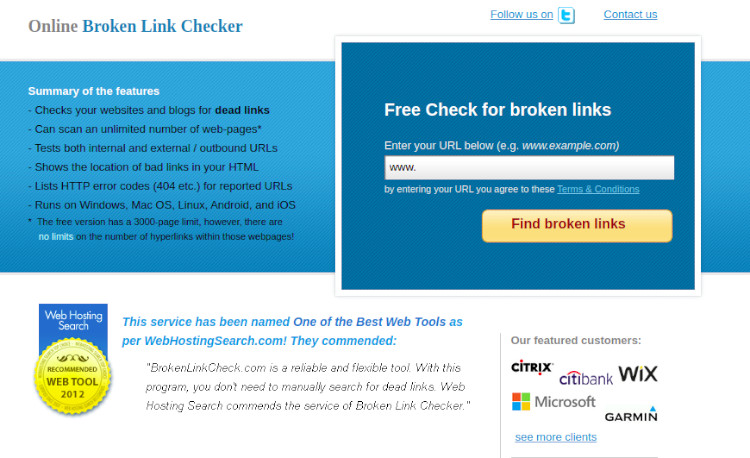 Broken link checker is a must have WordPress plugin to maintaining the quality of internal links The tool can analyse the links on your WordPress blog and detect the links that don't work, redirects, missing images and can notify you via WordPress dashboard or email. It also prevents search engines from following broken links.
The "Broken Links" tab will by default display a list of broken links that have been detected so far. However, you can use the links on that page to view redirects or see a listing of all links – working or not – instead. You can also create new link filters by performing a search and clicking the "Create Custom Filter" button. For example, this can be used to create a filter that only shows comment links.
#9. Open Link Profiler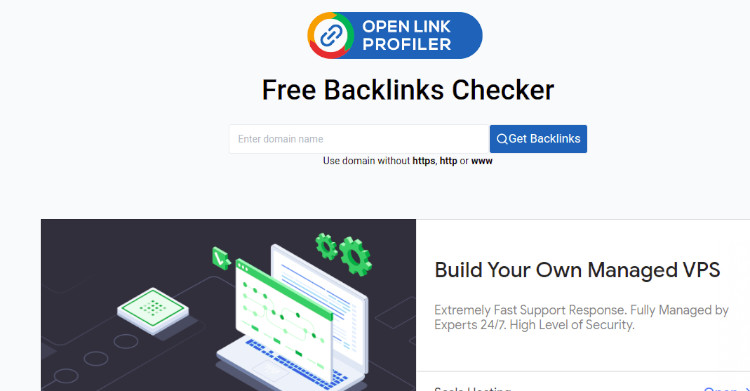 Open link profiler is a free tool that can provide you indepth information about the backlinks from any website. You can analyze your site's backlinks or any competitor sites backlinks for free. It provides backlink details related to link disinfections, anchor text, link contexts, link age, segmentation by country and more. You can download more than 1000 links data with open link profiler and all that for Free too.
#10. SimilarWeb
SimilarWeb allows you to access data that can help you build quality backlinks by spying into your competitor's data. It is a complete marketing intelligence tool used by experts to not only build backlinks but can be helpful in myriad of other areas. Conversion funnels, channel analysis, brand analysis, lead generation report, traffic and engagement metrics, all under one platform than can provide a 360 degree insight for your digital marketing campaigns. Also, you can taste their PRO features hassle free.
Highlighting the Strategies for Link Building
Here are some strategies that can help you build better backlinks in 2017
Interview people from the same business community as your and shoot a shoutout on Twitter. This typically spreads your content as the people whom you interviewed would likely to share that piece of content and also mention it on his or her blog.

Create amazing top 10 product list or recommendations. Review products independently and provide recommendation or a top 5 or top 10 list. Chances are high that product based companies will use your article link as a reference for their PR campaigns and thus you can get backlinks from highly trusted sites.

Use commentLuv blogs, social bookmarking sites, blogger, wikipedia and other sites. A lot of Wikipedia articles have dead or broken links which you can modify with live links. There are also number of such wiki sites which you can use for backlinks.

Create graphics, infographics relevant to your niche and share them. If someone happens to like your infographic, they will embed it on their site with a link back pointing to your site. In this way, you can generate tons of quality and original backlinks.

Create a few videos and share them on video sharing sites like YouTube, Vimeo, DailyMotion etc. They help in scaling your back-link strategy and also get you some visits (although minor) unless your video goes viral.
The idea behind creating a good link building strategy also depends on the quality and context of your content. Make sure, your content is insightful and relates to your industry niche. I hope these 10 free link building tools will help you boost your backlink strategy for 2017.
Looking forward to hearing more from you! Feature image source: Treuemax.com

Our Recommended Tools for Publishers:
Looking to Increase your Ad Revenue:
Get in touch with me for a personalised consultation and increase your ad revenue across native, display, video (instream and outstream), in-app and other verticals. I also assist in customized DFP setup, header bidding, and content creation strategy. My skype id is:
ronniedey
. Feel free to connect!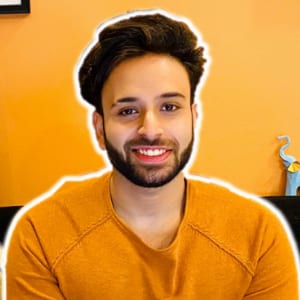 I and my team research various ad networks and can help you increase your overall ad revenue; so you could rake in more greenbacks with the best monetization platforms. Tap into the power of the online publishing business with me. I am just a mail away, so reach out to me if you want to scale up your website revenue. mail: [email protected]