Last updated on January 26th, 2023 at 05:21 pm
The ad tech ecosystem is dynamic with publishers, advertisers, ad networks, trading platforms, optimization– all trying to take a share of pie and also ensure the advertiser's ROI. A publisher may not be able to understand or analyse the value of an impression, but machine learning and programmatic buying is allowing advertisers to display ads on properties and audience which are relevant as deemed by data. With the onset of new technologies like Header bidding, ad operations, management and optimization is becoming an intersecting point to help publishers increase their overall revenue. In today's post, we are going to discuss about top 10 ad optimization blogs which publishers must follow to keep themselves informed and up-to-date with the latest in ad tech industry and optimization techniques.
Table of Contents:: Summary
Hide
Publishergrowth: The Revenue Acceleration Platform for Publishers
Blognife is elated to announce the launch of Publisher Growth- a community of publishers that helps you actively accelerate your revenue. This platform assists publishers in growing their traffic and revenue. As publishers, you can share and read reviews of ad networks and hosting companies. You can connect with other publishers to build links for growth and monetization hacks and more. This platform will help you stay up to date with the advertising and publisher ecosystem.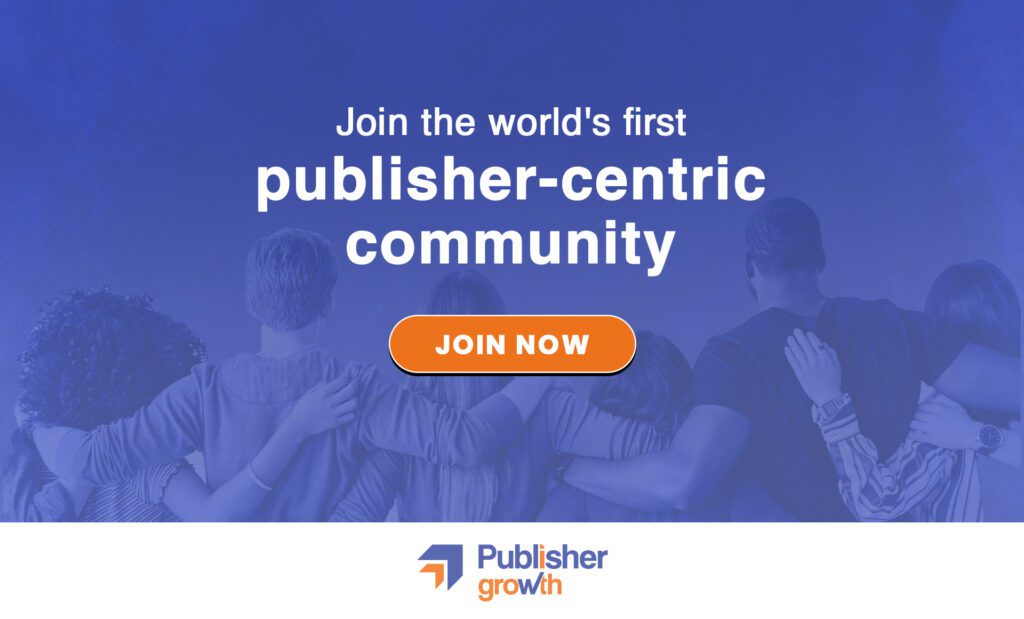 Features:
List of 200+ ad networks to monetize your site across all verticals.
Personalized site audit upon signing up on the platform that can increase your revenue.
Find all upcoming adtech conferences, webinars, and events in one place.
Stay informed with the latest adtech news across the globe.
Top 10 Ad Optimization Blogs to Follow
AdPushup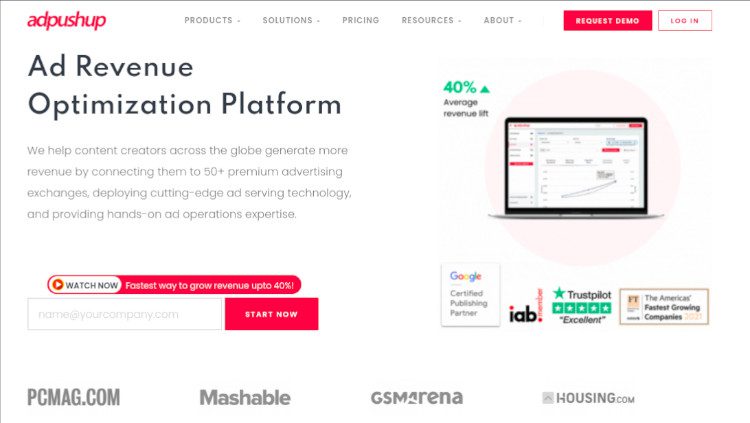 The official AdPushup blog houses a series of articles related to ad networks, adsense, google analytics, optimization strategies and best practices, adx and more. AdPushup help publishers increase their overall revenue by enhancing their site's CTR through placement, ad type and ad color optimization, along with segmentation. The platform also allows the integration of other ad networks and can monetize your ad block traffic. If you're look for topics related to adsense, cpm ad networks, mobile ad networks, policy compliance issues, blogging inspiration, wordpress tools for bloggers, analytics help, the blog has a number of how tos, guides and recommendations on the same. More than 17,000 bloggers and publishers are registered to AdPushup's blog updates making it one of the prominent ad optimization blogs to follow on 2017 and onwards.
Adngin
Adngin is an advanced ad testing tool that can help publishers make more revenue. They have integration capabilities with ADX, RevContent, Imonomy and a few more ad networks. The Adngin blog has some interesting articles that talks about content niche, traffic arbitrage, video players and more. Quite a number of topics are not conventional and are interesting to read. We look forward to have more interesting content from Adngin blog.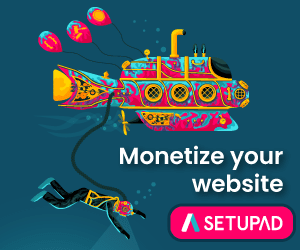 Ezoic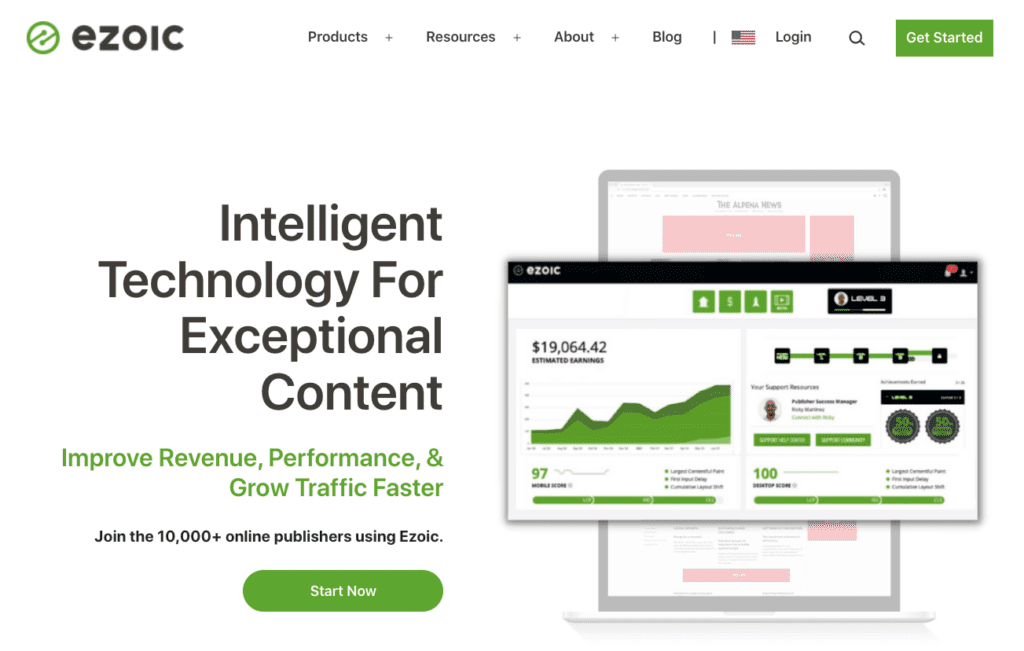 Ezoic talks about practical solutions to problems that publishers face, almost daily while implementing ad. Their bullet Friday contain some interesting info about the overall ad ecosystem, especially focusing on adsense publishers. Ezoic covers a lot of titles which are directly or indirectly related to Google adsense, and thus if you're looking for more relevant actionable info regarding AdSense, reasons for policy bans, best practices etc, the Ezoic blog can be a good fit.
Blognife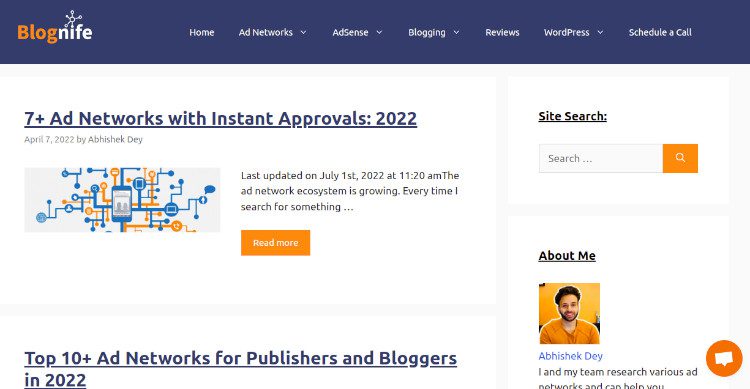 This blog was created with the aim to help publishers increase their overall ad revenue. At Blognife, one can find reviews of various ad networks be it- native ad network, CPM ad network, video ad network, mobile ad network or others. It also covers emerging ad networks, strategies for affiliate marketing, DFP tutorials, new monetization ideas and more. We are looking to add more DFP and Google Analytics tutorials for advanced marketers and affiliates.
MonetizeMore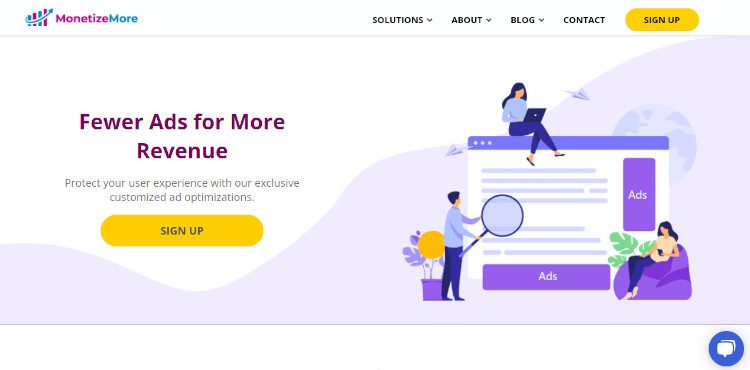 Monetizemore has some interesting and practical solutions when it comes to choosing the right ad network for a niche. Given to the expertise of MM in the ad optimization industry, they provide serious insights about all ad networks and how publishers can maximize their ad revenue with DFP or Header Bidding. MonetizeMore covers topics ranging from DFP, CPM ad networks, AdSense best practices, niche ad networks and more. If you want to explore more ad networks, the best performing geos of ad networks and if you wish to implement a proper DFP ad stack, MonetizeMore is the website you can always rely on.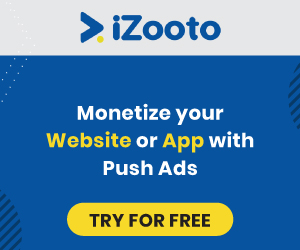 Sortable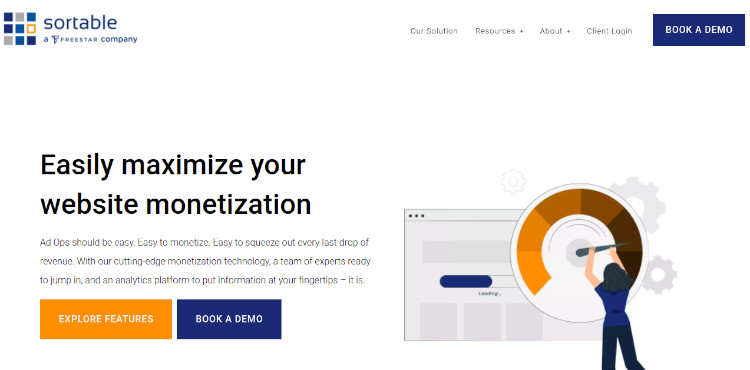 Sortable is one of the fastest growing ad optimization company. The Sortable Ad Optimization Engine uses machine learning to decide which ad networks perform best across a range of different circumstances, creating a personalized profile for you site and strategically applying this information to optimize impressions. The blog cover some mixed topics related to DFP, Waterfall, header bidding, ad stacks etc.
Marfeel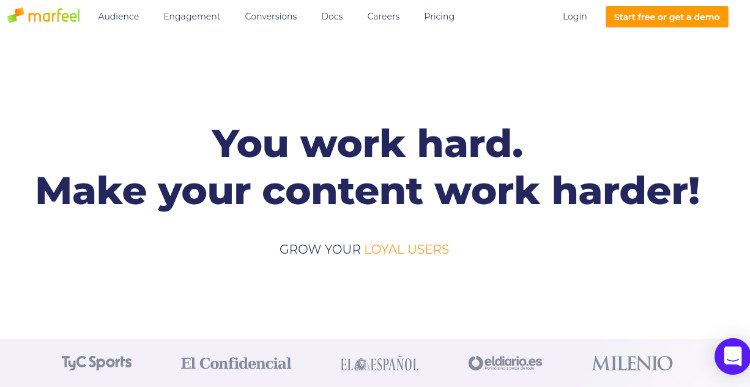 Marfeel is a mobile first ad optimization company that help publishers monetize their mobile traffic with blazing fast site load speed. Also, the UX is enhanced under a Marfeel ad layout. So, if you've looking for a super cool Mobile layout, Marfeel can be the choice. Their blog covers a wide spectrum of topics which are Mobile first, and are more focused on UX, visitor interaction and ease of navigation.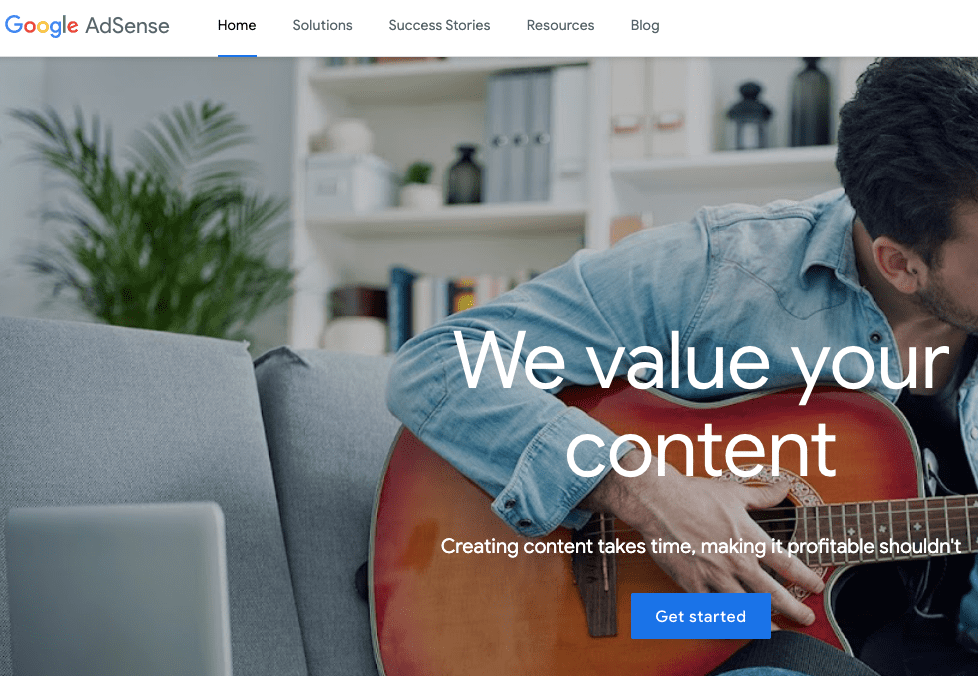 The official Google adsense blog has some interesting articles on page optimization, visitor engagement, optimizing ads for better revenue, UX, understanding consumer sentiments and more. As such, all feature rolls-outs and announcements are made from this blog, making it one of the crucial ad optimization blog for every publisher. You can browse through the entire database of adsense blog and have an extensive knowledge of less discussed topics like programmatic, custom channels etc.
Taboola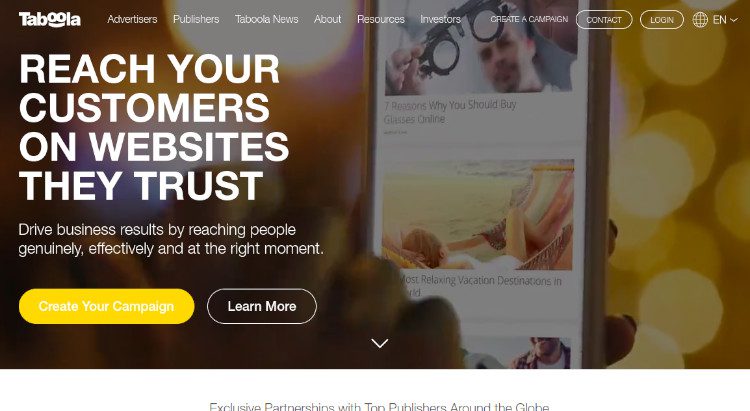 The Taboola blog covers topics ranging from audience development, trends and insights, content marketing, native interactions, video ads, user experience and more. The trends and insights have some interesting findings, and one may go through these topics to keep himself updated with the global trends among content distributors and marketers. The blog is more suitable for content marketers, affiliate marketers and people who are looking for native sales channels to increase their advertising ROI. While, this is not a publisher specific blog, but we do recommended Taboola so that publishers keep themselves updated with the happenings in the native industry, since, it is becoming a growing chunk of ad tech.
Google DFP Blog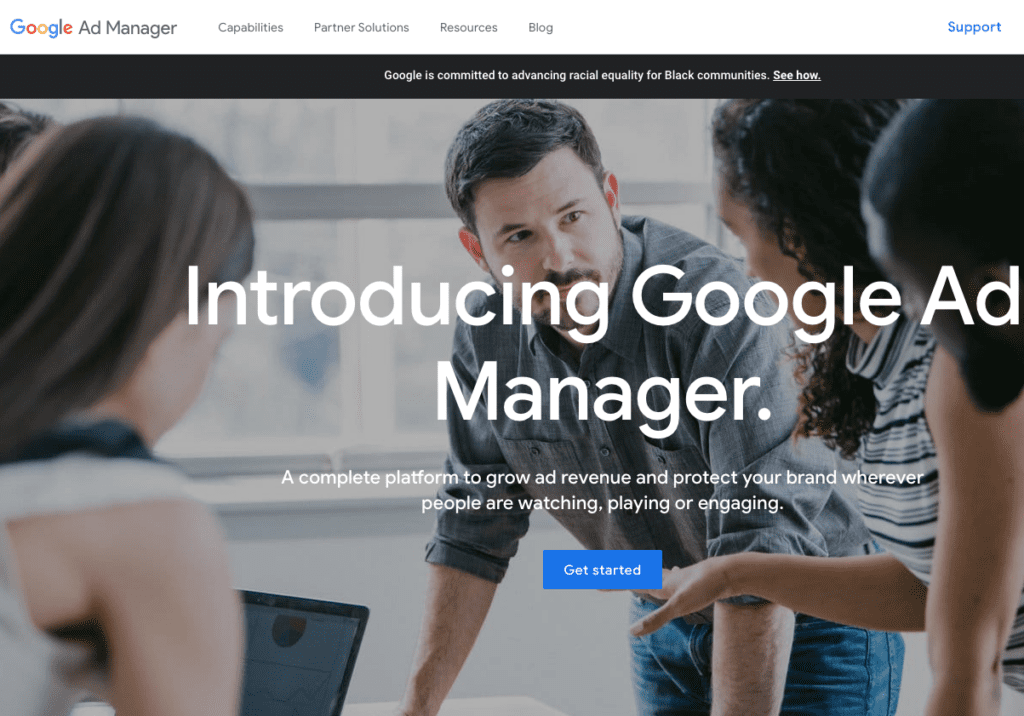 DFP is one of the most advanced ad server which is free for publishers upto 90 million impressions. The tool has a set of robust features and allows publishers to make the most if properly implemented. The dynamic allocation feature of DFP can let various ad networks compete on price priority model and show the ad unit with the highest CPM bid, thereby increasing the bid for ADX or AdSense ads. The DFP blog is an insight to the latest development in the ad tech ecosystem and also share information on how premium publishers are monetizing their ad inventory. DFP is also a must tool for all affiliates, marketers, startups and web owners.
Not all blogs are created equal and choosing the best blog might be a biased opinion. However, if we keep aside Google's official AdSense and DFP blog from the competition, I personally would like to chose the MonetizeMore blog mainly because they provide the best industry information on any ad network and have reviews that are really helpful for publishers to choose a network from the plethora of existing ones. If you've any recommendation and want it to be included in our list of top 10 ad optimization blogs, do share it in the comments.
[wpsm_offerbox button_link="http://bit.ly/2jto2Bu" button_text="Signup" title="Media.net- High Paying Contextual Ad Network" description="Media.net is perfect for websites having US, UK and Canadian traffic. Enjoy high RPM close to AdSense.Use this link to get a bonus of 10% on top of your regular earnings for 3 months." thumb="https://i0.wp.com/blognife.com/wp-content/uploads/2016/03/Media.net_.jpg"]
Our Recommended Tools for Publishers:
Looking to Increase your Ad Revenue:
Get in touch with me for a personalised consultation and increase your ad revenue across native, display, video (instream and outstream), in-app and other verticals. I also assist in customized DFP setup, header bidding, and content creation strategy. My skype id is:
ronniedey
. Feel free to connect!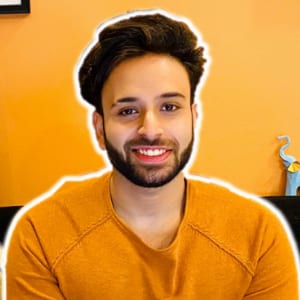 I and my team research various ad networks and can help you increase your overall ad revenue; so you could rake in more greenbacks with the best monetization platforms. Tap into the power of the online publishing business with me. I am just a mail away, so reach out to me if you want to scale up your website revenue. mail: [email protected]