Ever wondered what percentage of your users are using Adblock?
AdBlockers are used by more than 300 million users across the world and the rate of the AdBlock users are increasing. This has led to serious trouble in the publisher ecosystem as in order to produce quality content, it needs to be funded and advertisements is the fund. AdBlock simply takes away what is due to the publishers.
These concerns led the community of AdBlock Plus and the parent company come with a solution to show ads to AdBlock users. These ads are called acceptable ads and are based on certain advertising guidelines. Ads which are labelled ads acceptable ads can bypass the AdBlocker and the publishers can monetize this content.
In this article, we are going to discuss about some of the ad networks and ad technology companies that can help you monetize Ad Block traffic.
How to Monetize Your Ad Block Traffic and Users
The first step is to understand whether you really want to monetize your Ad Block traffic. If the Adblock traffic is very low, it is useless to monetize the traffic since the adblock users are conscious enough and are less likely to click on ads.
AdBlock Detector, a plugin created by AdPushup (an ad optimization agency) can help you tell the exact number of users who are using Adblocking tools. You need to install the plugin from the WordPress plugin repository and check the statistics. If you feel that the number of AdBlock users are substantial, or if you run a very big property and a single digit number is also significant to you, then go ahead with the following ad networks that can by-pass adblockers.
#1. Acceptableads Platform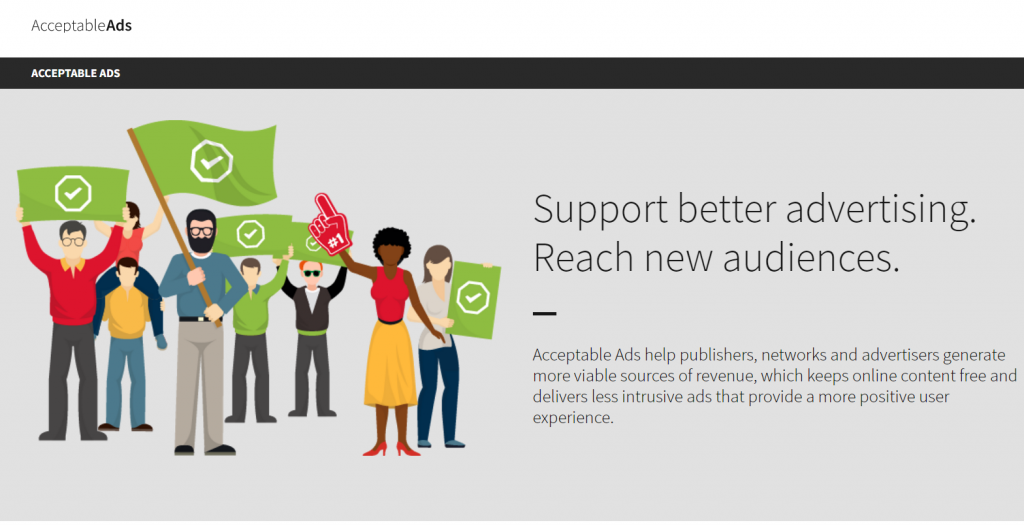 Acceptable Ads help publishers, networks and advertisers generate more viable sources of revenue, which keeps online content free and delivers less intrusive ads that provide a more positive user experience.
When Acceptable Ads are enabled by the Adblock Plus users, certain forms of advertising will be shown to them if the ads comply with the strict Acceptable Ads criteria. Such ads need to be manually added to the whitelist by Eyeo (the company behind AdBlock Plus) as there is no automatic way to review that. As a publisher, you might want to apply to get whitelisted.
Here is the list of ad networks which are serving Acceptable ads and has tied-up with AdBlock Plus.
[wpsm_offerbox button_link="http://my.spoutable.com/signup/WhtbIf" button_text="Signup" title="Spoutable- Premium Native Ad Network" description="One of the top performing native ad network which can make you additional revenue. Earn high CPMs with Spoutable. Highly Recommended " thumb="http://blognife.com/wp-content/uploads/2017/01/spoutable-icon_purple-7f2509d2416f8fd14e985ff15ac5066a24115e3c312cb695692fe44514a013a7-1-1.png"]
#2. AdRecover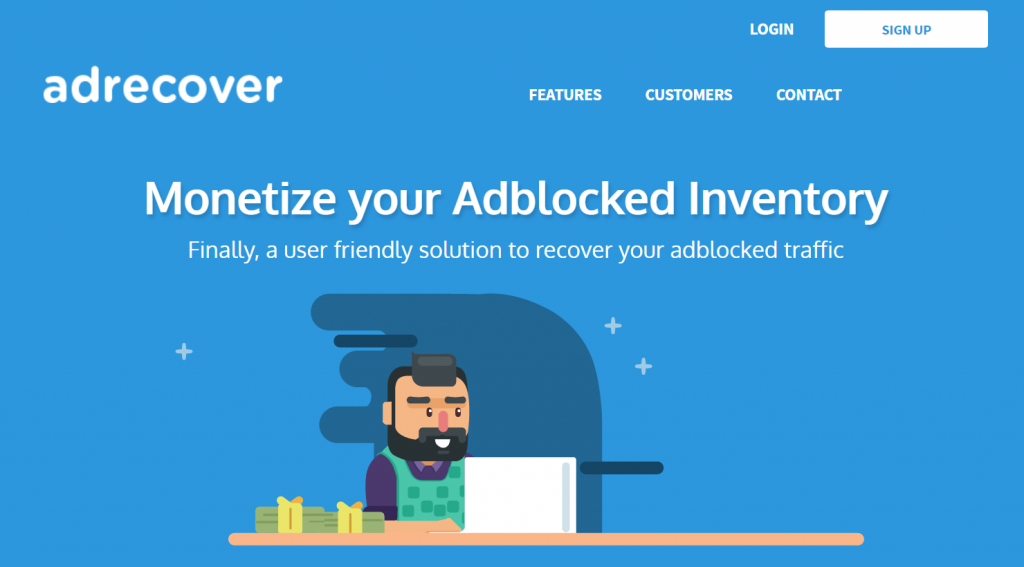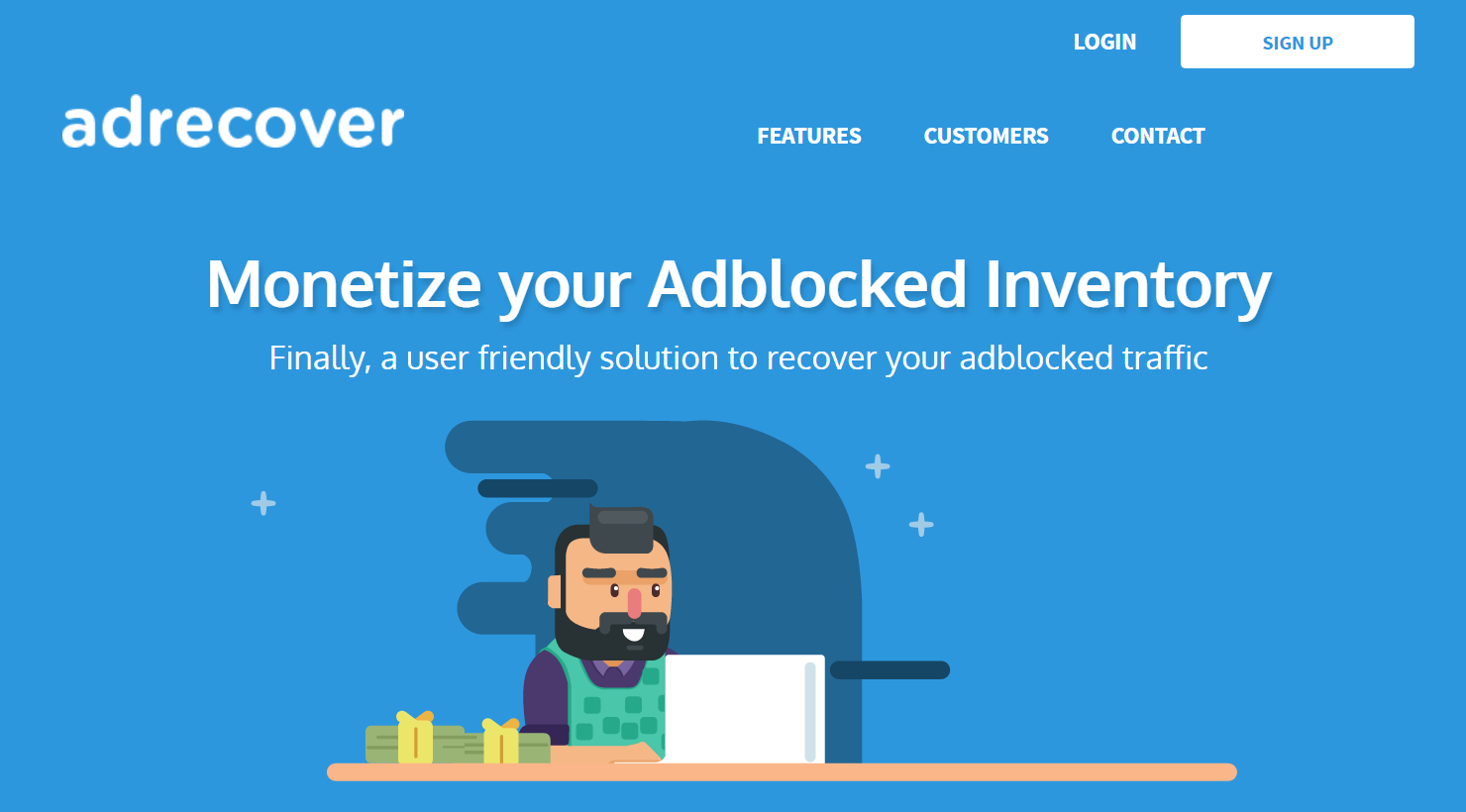 AdRecover is created by the same guys who have built AdPushup (a revenue optimization platform for publishers). AdRecover can help you monetize all your AdBlock users. The setup typically takes less than 5 minutes. Since AdBlocked audience is more sensitive to advertisement than non AdBlock audience, AdRecover uses special technology to ensure that there is never a compromise on the UX and overall browsing experience of the visitors.
The company has partnered with some of the largest demands and ad networks that ensure premium CPM rates for publishers. Also, the adblock users are considered premium, and thus the combination results in high CPM rates. The super easy setup let publishers get started quickly. However, you need to have at least more than a million page views a month to be accepted as an AdRecover publisher.
[wpsm_offerbox button_link="http://bit.ly/2jto2Bu" button_text="Signup" title="Media.net- High Paying Contextual Ad Network" description="Media.net is perfect for websites having US, UK and Canadian traffic. Enjoy high RPM close to AdSense.Use this  link to get a bonus of 10% on top of your regular earnings for 3 months." thumb="https://i0.wp.com/blognife.com/wp-content/uploads/2016/03/Media.net_.jpg"]
#3. AdSorcery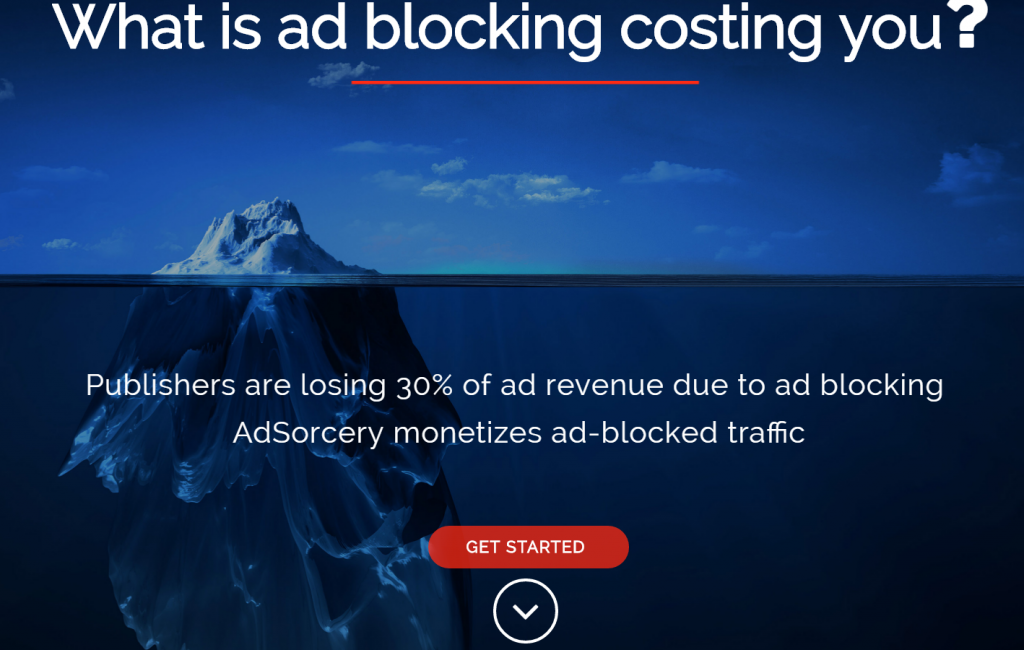 The AdSorcery Platform defeats advertisement-abuse software through signature polymorphism, link transforming and native tunneling. Publishers no longer have to worry about ad blocking, on desktops or the mobile web. AdSorcery uses multiple polymorphisms to disable the mechanism that many ad blockers rely on. Along with their powerful anti-blocking technology, AdSorcery also gives the users an option to choose the preferred model (either the visitor can choose for a micro-payment, or turn off adblocker, or display acceptable ads). On average, clients at AdSorcery has seen a 10-30% increase in ad revenue.
It seems that some alternative are slowly emerging to help monetize Ad Block traffic and users. However, most of these technologies are still in beta stage and we will be able to evaluate the performance of the best ad technology in the near future. There might be more investments in this segment of the industry since it is turning out to be a crucial and unmissable segment of the web. We hope that this post has been useful to our publisher friends and they can apply on any of the three networks to monetize their AdBlock traffic. Feel free to share your views and opinions. Also do keep visiting Blognife for more interesting articles and publisher monetization guides and solutions.
[wpsm_offerbox button_link="viglink.com/?vgref=413496″ button_text="Signup" title="Viglink- Monetize your content in 1 Click" description="Viglink offers additional source of monetization for your blog. Add the Viglink anywhere code and your keywords will turn to affiliate links " thumb="https://i1.wp.com/blognife.com/wp-content/uploads/2016/07/VigLink-Powering-Content-Driven-Commerce.png"]