Last updated on April 28th, 2023 at 06:03 pm
AdSense is one of the most lucrative ad networks for publishers and there are only a handful of other networks that can compete with AdSense in terms of volume, coverage and RPM rates. As such, no publisher would want to get his/her AdSense account disabled. However, sometimes, unknowingly we perform actions which can cause severe consequences and at times can result in AdSense ban. In this post, we will try to uncover the possible dos and don'ts that can keep your AdSense account safe and prevent it from getting disabled.
Publishergrowth: The Revenue Acceleration Platform for Publishers
Blognife is elated to announce the launch of Publisher Growth- a community of publishers that helps you actively accelerate your revenue. This platform assists publishers in growing their traffic and revenue. As publishers, you can share and read reviews of ad networks and hosting companies. You can connect with other publishers to build links for growth and monetization hacks and more. This platform will help you stay up to date with the advertising and publisher ecosystem.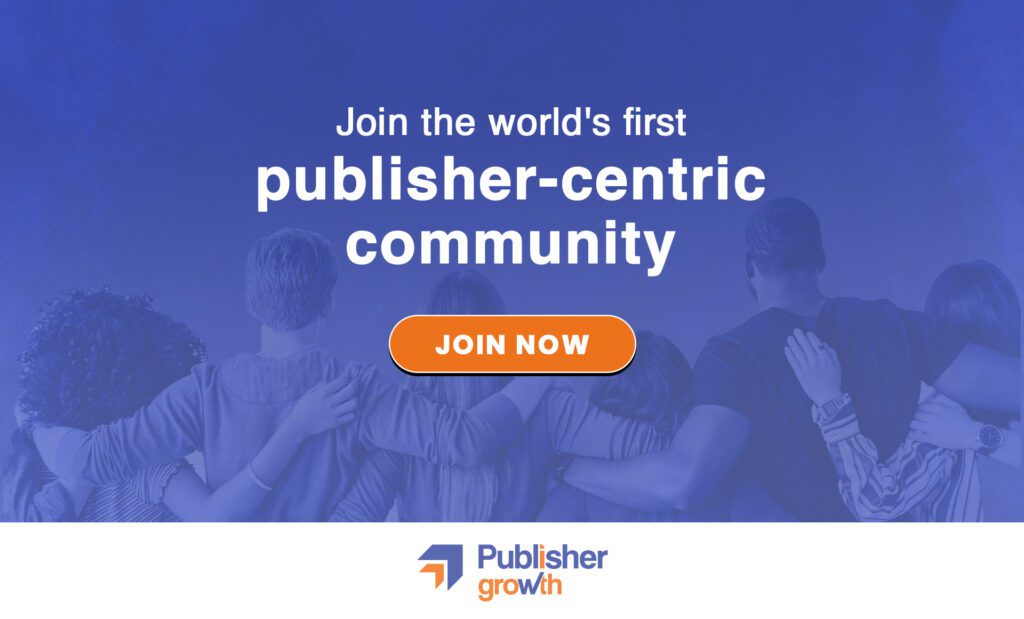 Features:
List of 200+ ad networks to monetize your site across all verticals.
Personalized site audit upon signing up on the platform that can increase your revenue.
Find all upcoming adtech conferences, webinars, and events in one place.
Stay informed with the latest adtech news across the globe.
Generally, AdSense follows a hybrid model to monitor publisher sites. They have created intelligence alerts and flagging system which can potentially detect sites which are under the radar of policy violation. These are generally automated. Additionally, the AdSense policy compliance team manually monitors publisher websites for probable policy violations.
Before we dive into AdSense don't let me tell you the various levels of account issues or severity.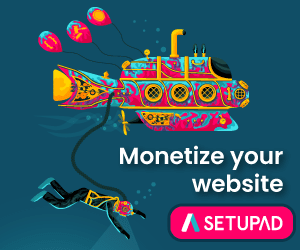 Site level warning- AdSense issues a site level warning if any particular site within your AdSense account is under the scrutiny of policy violation. You will be allowed a maximum of 7 days to resolve the issue until ad serving will be disabled on your site. Depending on the severity of the issue, you might sometimes see immediate disabling of ad serving on the site under scrutiny.
Account level warning- AdSense issues an account level warning if they witness periodic policy violations and compliance issue. The account level warning is a serious issue and is an indication to resolve things faster. Account level warnings can typically result in disabling on ad serving on multiple sites immediate or within 7 days of the time of issuing of the warning.
Site level ban- AdSense can issue a site level ban under situation where they feel that your business model is wrong, deceitful or inconsistent and gravely pester the integrity of AdSense. Examples of this might be running a MFA site, video streaming, sharing software cracks, software downloads etc. Under these situations, AdSense is strict and typically doesn't accept any appeal.
Once a site is banned from showing adsense ads, you have to rely on other sources to monetize the site and in most of the situations you have to use Pop-under ads to make some money from such sites. Pop-under ads result in the worst user experience. So, why not take a detailed look at the probable policy violations
AdSense Don'ts: How to Keep Your AdSense Account Safe
Do not put ads on pages with little or no content
AdSense is a contextual network and doesn't allow ads to be placed on pages with minimum to no content. Something, even if you think that your posts are well researched and written in-depth, you might still get a site level warning for ads being displayed on pages with "little or no content". This issue typically arises when you run a sidebar or header ad on newly created websites. While you add the categories and sub-categories, quite a few of them doesn't have a post added and are blank. However, the header and the sidebar ad continues to be visible on such category pages making the automatic triggers issue a warning. So, while starting your blog, you should keep in mind that all your categories and tags needs to be populated properly for policy compliance.
Solution: Remove the header and sidebar ads till all of your categories and tags have some content in them.
Do not use Next arrow buttons which can disguise Text ads with Nessie arrows
Google introduced arrows around text ads to ensure these ads get higher click-through-rates. They are called Nessie arrows and can be typically added/remove by the publishers. However, a lot of publishers took this update to their advantage and started showing Next, Previous buttons on slideshow articles which look exactly same like the AdSense ad Nessie arrows. This typically result in a higher click through rate on such ads, however, advertisers don't really get benefitted from them. Google has made it clear that the next, previous buttons should not be similar to Nessie arrows on particular sites.
Properly label AdSense Ads
Google recommends using the following names for their ads- Advertisement, Ads, Sponsored ads. You should not use phrases like 'Click here', 'recommended ads' etc. It is advisable to change your labels if you have marked them with something else.
Do not let Java scripts or other content overlap on the ad units
Google has been identifying websites which places ad codes on locations that might result in accidental clicks due to java scripts superimposition. The common places are ads below the menu bar, adds on the top and bottom of the content segment which can interfere with social media buttons and more. Although, over the years, this has become less of a policy violation since Google can detect patterns of clicks/scrolls and refund the money from your account as invalid clicks if such clicks arise. However, to be on the safer side, we list this as a policy violation reminder.
Do not use racial, profane or violent language
Google doesn't advocate or entertain the use of racially violent statement targeted at any group, culture or religion. Also, use of content that trigger violent is also seriously prohibited. Such emotions are not allowed as an expression both in terms of textual and media content.
Use family safe images
All images used on your site should be family safe. The images shouldn't contain pornography, view of private parts nor should be see-through.
Do not run ads from unreliable pop-under networks
A lot of pop-under ad networks run adware, malware and unwanted programs. In order to protect the integrity of the web users, Google doesn't recommend its publishers to run pop-up and pop-unders which hijack browsers forcing visitors to install unwanted applications/ games/ toolbars etc. Publishers need to know that the ads should be best served in the interest of the visitors and they should have a streamline experience.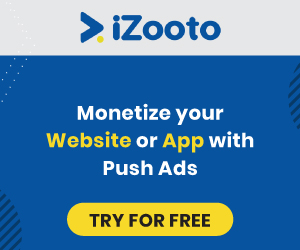 Do not place Ads on locations that pushes the content down
This came up as a major policy violation in the early 2016 and a lot of publishers were under scrutiny and received warnings from AdSense since they were using ads in a manner which pushes the content below. There should be enough content visible above the fold to enable a good user experience.
Solution: Do not put ads at the starting of the content. If you're putting them, try to align them on the right or left of the paragraph so that your content is visible along with the ads. Also, depending on the quality of the content, we decide whether to put a 970×250 leaderboard on the top or not since this particular ad unit considerably pushes the content below.
Do not use 3 ad units above the fold
AdSense doesn't allow the use of 3 ad units above the fold. This typically happens when you have a sidebar ad, a leader board and an in-content ad unit with the post somewhere around the top of the content. These 3 ads are visible on a standard desktop resolution and thus are marked as "ads visible above the fold."
Solution: If you're using a leader board, I would suggest you to either bring down the sidebar ad unit or the in-content ad unit depending upon the performance.
Do not engage your post page with excessive ad units
AdSense has recently removed the minimum number of ad requirements policy. However, this doesn't give you the liberty to place as many ads you feel on the website. Always stick to 4-5 ads and if you've ultra-long content, then you may use 5-6 ads per page. Do remember that increasing the number of ad units doesn't necessarily increase your revenue!
Do not put ads below the images
Putting ads in and around the images is deemed as a policy violation since users can mistake the ads as image content and might likely click on them. While putting the ads, make sure that they are not around the images. However, you can put ads around video content though.
Do not buy Paid Traffic
Buying paid traffic to make money from AdSense can result in account level ban. Account level bans occur when the AdSense team believes that the business model employed by the publisher is not in compliance with the AdSense TOS. However, having said that, traffic from social sites like Facebook are considered to be genuine especially when the interest is user generated like, someone clicks on a promoted post.
Do not use illegal or copyright content
AdSense is extremely stringent when it comes to distribution of illegal or copyright content. This will result in site level ban without an option for appeal. To be in safe, you should read more about the copyright laws. AdSense is a bit flexible on content curation, however, you're not allowed to use materials, text, resources which are deemed under a copyright. Instances include streaming live videos from sports sites (the are strictly prohibited).
Do not click on your ads
If you accidently click on your own ads once or twice, that's completely fine. However, you can't regularly click on your ads even if you wish to have an interest on the advertisement. Also, you cannot ask your friends or associates to click on ads. Such activities trigger a pattern which can be identified by AdSense tools and you will likely lose your account.
Do not link to sites which contain adult material or copyright content
While it is very much clear that you're not allowed to host adult or copyright content, a lot of publishers don't know that you're responsible for the internal links you develop on your sites.
Do not use sticky AdSense ads
You're not allowed to run sticky AdSense ads on your blogs. A lot of publishers use sticky ads, however, those ads are served through ADX (of which AdSense is an ad network). Creating sticky sidebar, rail ads are a policy violation and can result you in account level warning with ad serving disabled on your site. If you want to run sticky ads, we suggest you connect with any one of the AdSense certified partners.
Don't play around with the AdSense code
We do not recommend you play with the behavior of the AdSense codes. While you're completely allowed to use media query to show different ad sizes to users based on screen width, align ads to left, right, center. However, you are not allowed to make multiple ad requests in one session. We recommend you avoid similar tricks to keep your AdSense account safe and secure.
Do not use AdSense on unsupported language blogs
AdSense is extremely particular with the kind of languages they allow their ads to be displayed on. If the language of a blog is not listed as "supported by AdSense", we highly discourage you to run AdSense ads on those blogs. In fact, you can use other ad networks on such blogs but not AdSense.
Keep your comments moderated
Comments form a part of user-generated content within your site and you're directly responsible for the content in the comments section. As a result, you should keep a moderation tool ready and approve only those comments which are not illicit and contextually relevant to your site and the discussion.
We tried to provide a comprehensive list of AdSense don'ts. However, we know the list isn't complete. Now it's your turn to add something to the list.. Share in the comments and if we think it's credible enough, we will surely add your suggestion to your list. Till we come up with the next post, keep exploring the blog.
Our Recommended Tools for Publishers:
Looking to Increase your Ad Revenue:
Get in touch with me for a personalised consultation and increase your ad revenue across native, display, video (instream and outstream), in-app and other verticals. I also assist in customized DFP setup, header bidding, and content creation strategy. My skype id is:
ronniedey
. Feel free to connect!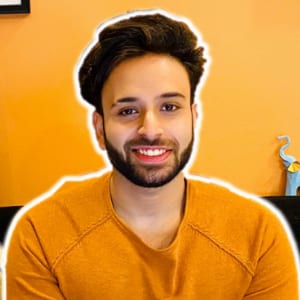 I and my team research various ad networks and can help you increase your overall ad revenue; so you could rake in more greenbacks with the best monetization platforms. Tap into the power of the online publishing business with me. I am just a mail away, so reach out to me if you want to scale up your website revenue. mail: [email protected]