Last updated on January 26th, 2023 at 04:12 pm
What is Advertising Arbitrage- Advertising arbitrage is a form of arbitrage where you make money from the market inefficiencies be it in the media buying segment or traffic flip-flop. Essentially, you are buying traffic at a cheaper rate and monetizing it with ads (from networks or direct advertisers and making a profit due to the difference in the rates. The model of advertising arbitrage is a valid one and is employed by 100s of successful marketers who have made thousands and millions of dollars in profits simply by using arbitrage. Although, we are arguably saying that arbitrage works, finding the right niche and hammering it well to make good profits are still a lot of science and art combined. Thus, it is not a game for all, and additionally, there also involves risk. In this post, we are going to a discussion about advertising arbitrage types, tips, and tricks that can help you get started in this business.
Table of Contents:: Summary
Hide
Publishergrowth: The Revenue Acceleration Platform for Publishers
Blognife is elated to announce the launch of Publisher Growth- a community of publishers that helps you actively accelerate your revenue. This platform assists publishers in growing their traffic and revenue. As publishers, you can share and read reviews of ad networks and hosting companies. You can connect with other publishers to build links for growth and monetization hacks and more. This platform will help you stay up to date with the advertising and publisher ecosystem.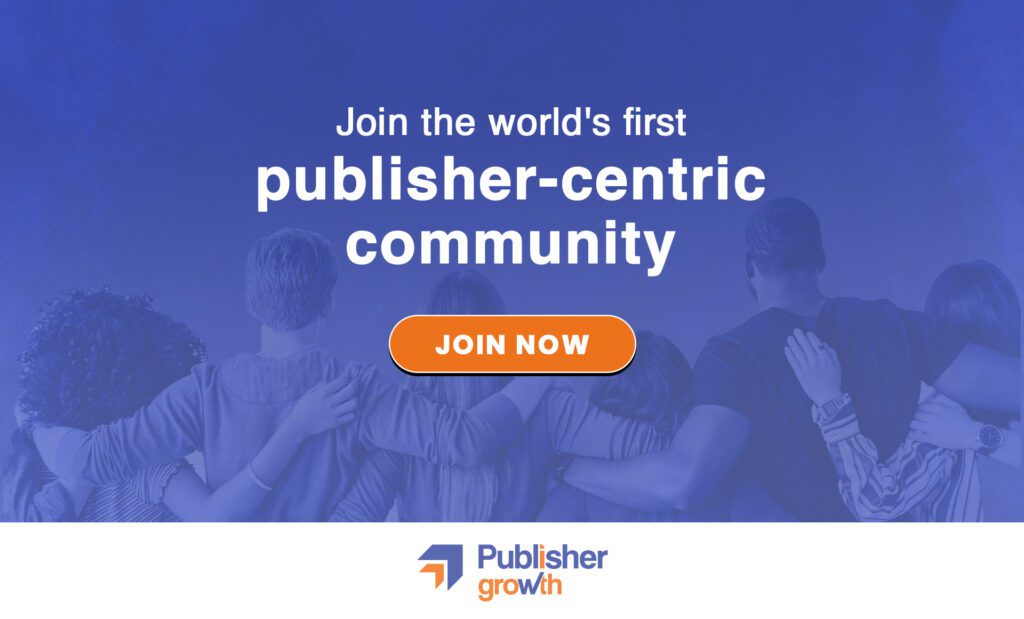 Features:
List of 200+ ad networks to monetize your site across all verticals.
Personalized site audit upon signing up on the platform that can increase your revenue.
Find all upcoming adtech conferences, webinars, and events in one place.
Stay informed with the latest adtech news across the globe.
Why does Arbitrage work?
If you take a closer look, you'll see arbitrage is in fact everywhere. The entire economics of trading revolves around demand-supply gaps and market uncertainties. As long as there is a difference in demand vs supply, arbitrage will continue to exist. The concept of arbitrage is not new and several financial institutions bank millions of dollars every day by simply doing stock market arbitrage. Arbitrage is almost prevalent in any industry and is effectively done by players. Arbitrage is essentially free money and you can continue doing arbitrage as long as the market gaps continue to exist and there is a good potential for making profits.
Risks Involved in Advertising Arbitrage
Arbitrage is always a risky affair. Despite being one of the most sought-after monetization models in finance and investing, it is still looked down by many. However, what people don't understand is that "arbitrage is happening everywhere". The ecosystem is hampered only when arbitrage is done in a wrong way that exploits certain market inefficiencies. However, arbitrage has never been an easy bet since the very crux of arbitrage is market volatility. Thus, there is always a possibility that you might be losing revenue. As a smart marketer, you need to strengthen the areas where the risks are involved so that it gets minimized.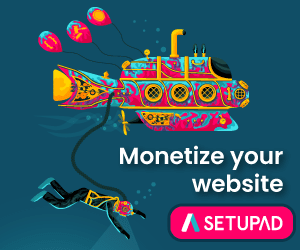 Revcontent is doing a display to video arbitrage and owns the video platform 'Powr'. Over the years, the network has built relationships with direct advertisers and is now showing pre-roll video ads across its stream of video content on the website Powr. Since it has already a huge volume of publishers where the widgets are placed, only a matter of technological robustness to ensure that the right ads are being reached to the right audience in real-time. Generally, videos have CPMs of USD 30 and above which advertisers are willing to pay, and thus the network has come across its own video site to monetize pre-roll video demand. This is essentially a tactic for the long run where the platform makes use of its direct relationships with advertisers and creates a more secured space to continue with arbitrage.
Type of Advertising Arbitrage
There are a number of ways one can start online advertising arbitrage depending upon the experience they have in the field. Here we are going to discuss the prominent ways of doing advertising arbitrage. The most common and sought-after is content or traffic arbitrage which is done by many seasoned publishers and marketers to book profits.
1)Search Arbitrage
Search arbitrage has been one of the most effective ways of doing advertising arbitrage. The logic is extremely simple. Ads are displayed on the publisher's website as "keyword blocks" or "search query terms". You may refer to Google AdSense link units, Media.net keyword blocks, etc. When a visitor clicks on those ads, they are then redirected to a page that contains ads related to the search term. The user if interested clicks on the ad and finally lands on the advertiser's website. So, this is essentially a double-click model where the intent of the user is understood based on content relevances. This is essentially a form of arbitrage that ad networks do to make a profit based on user intent. Search arbitrage works best on niches related to products, insurance, investing, and other finance topics. Also, you must have seen websites like ask.com, etc using Google AdWords ads to direct customers to their search page. Mostly, the users end up clicking on the paid results instead of organic search results and they make a profit because the rate at which they are buying clicks from Adwords is much lesser than what they are charging from the advertisers. There are businesses that are solely on arbitrage and continue to make millions every month.
2)Content or Traffic Arbitrage
This is the most common form of advertising arbitrage where publishers make good revenue by displaying ads on their websites. You can take a look at this article on traffic arbitrage for a more detailed overview. A lot of publishers, ad agencies, and even networks continue to do content or traffic arbitrage. Also, if you've direct advertisers, it makes more sense to do traffic arbitrage as long as you're able to provide a good ROI to your advertisers. We have seen how well traffic arbitrage continues to work despite initial hurdles. The only challenge here is to crack a niche that essentially happens are a few iterations. The salient points for a successful traffic arbitrage model include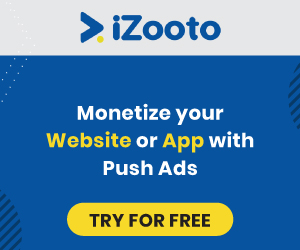 Ensure that the advertisers bidding on your inventory are the ones who are maximizing their ROI. If you're helping them get a positive ROI, they will continue to bid on your website and essentially at higher rates.

Choose the niche efficiently so that there does exist a market gap in the same. It is only then you can buy traffic at the rate to make a profit by selling that traffic at a higher rate on your website (through targeted ads etc)

Optimize the content and the ad placements for the highest revenue. Small changes in ad positions can give you high revenue returns and thus we recommend you tweak the ad layouts, ad units, and ad networks. However, it needs to be mentioned that the changes should be done one at a time so that the effects of the changes are noticeable.
3)Ad Network Arbitrage
Ad network arbitrage is essentially a more sophisticated model where you actually leverage the differences in CPM rates across ad networks to book profits. The logic again is pretty straightforward- you make use of inefficiencies across exchanges to buy bids from exchange one at a comparatively lower rate and sell it to exchange two at a higher rate in a fraction of a second to make a profit. While exchanges are becoming more robust and are strictly disallowing this type of arbitrage, there are still some exchanges that are yet to catch up. Also, since the markets are evolving, one might find ways to do arbitrage at the ad network or ad exchange level in a more sophisticated way. However, this would essentially require you to have a seat across a number of exchanges and the game is much riskier here.
4) Content to Referral Arbitrage
This is essentially a form of content or traffic arbitrage where you buy traffic from reliable networks and make money when your visitors are referred to do an action on an advertiser's website. One of the most successful models of this type of arbitrage works in the Rehab niche where you buy traffic from Facebook, native ad networks, etc. These people who are interested in topics related to rehabs visit your site and you offer a "call back service" where a visitor can expect a call from a consultant once he shares his contact information on your website. As a mode of payment, you get a good compensation per call (a lead generation model).
Tools Required for Advertising Arbitrage
No business is profit ready, and like in every business, you need a set of tools to get started, my friend. It is relatively a lesser investment to get started with online advertising arbitrage when compared to other business models. The tools required to get started with traffic or content arbitrage include the following–
Hosting for your website- Bluehost or (Cloud hosting)

Domain for your site- Godaddy

A great ad spying tool- AdPlexity (discount code: BLOGNIFE_N for a 25% lifetime discount for Native and BLOGNIFE for Desktop, Mobile, and Adult)

A Good Theme- Publisher Theme
Why Choosing a Good Ad Spying Tool is Essential?
Choosing a good spying tool is extremely essential. It is the smartest investment that will give your better returns. Essentially, a spying tool records those advertorials which are run for the longest duration. Logically, if any advertorial is run for a long duration, the advertisers or the publisher who is also an advertiser in this case can book profits from that piece of content. So, essentially, without much knowledge of what is actually working, you get to know the secret recipe. These content topics are working for other publishers and thus they should also work for you. You can also take a look at their website to see which ad networks they are using. You can then interpolate these ideas to create your own content strategy for your arbitrage website.
Conclusion
Advertising arbitrage is interesting and unique in a way that you get to have a deeper insight into how things work. Also, you make yourself adept at both- media buying and media selling. There are several arbitrage models that can get you high profits. Arbitrage is instant money provided you can risk spending some money initially and continue to scale once the model is validated. I hope the methods mentioned here will help you get started with your own arbitrage business. Some of the other arbitrage business models include retail arbitrage, tactical arbitrage, amazon arbitrage, eBay to amazon arbitrage, ebay arbitrage, etc. These are becoming popular due to the increasing demand for e-commerce and online shopping. You can also browse through tactical arbitrage alternatives.
Our Recommended Tools for Publishers:
Looking to Increase your Ad Revenue:
Get in touch with me for a personalised consultation and increase your ad revenue across native, display, video (instream and outstream), in-app and other verticals. I also assist in customized DFP setup, header bidding, and content creation strategy. My skype id is:
ronniedey
. Feel free to connect!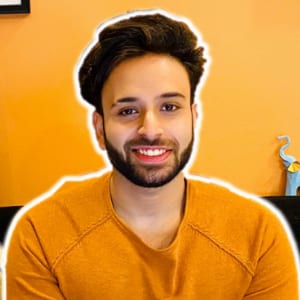 I and my team research various ad networks and can help you increase your overall ad revenue; so you could rake in more greenbacks with the best monetization platforms. Tap into the power of the online publishing business with me. I am just a mail away, so reach out to me if you want to scale up your website revenue. mail: [email protected]