Last updated on January 26th, 2023 at 04:15 pm
The established fact is that advertising nourishes the consuming power of people because it is so impactful and can engaging. Not just that, the new advancements in the same sector have made ads persuasive enough, to increase sales. One such development is the integration of technology in the advertising sector, which has not only expanded the reach and made these ads reach audiences globally, but also made the quality a lot better and more insightful. Especially the video ads have been on a hike. And with, has been on a hike, a newly developed technology of video header bidding, which is a process used by publishers to open up their video inventory to multiple demand sources simultaneously. It is very helpful and many platforms are now integrating this into their tech. So, here, we have a list of these video header bidding.
Table of Contents:: Summary
Hide
Publishergrowth: The Revenue Acceleration Platform for Publishers
Blognife is elated to announce the launch of Publisher Growth- a community of publishers that helps you actively accelerate your revenue. This platform assists publishers in growing their traffic and revenue. As publishers, you can share and read reviews of ad networks and hosting companies. You can connect with other publishers to build links for growth and monetization hacks and more. This platform will help you stay up to date with the advertising and publisher ecosystem.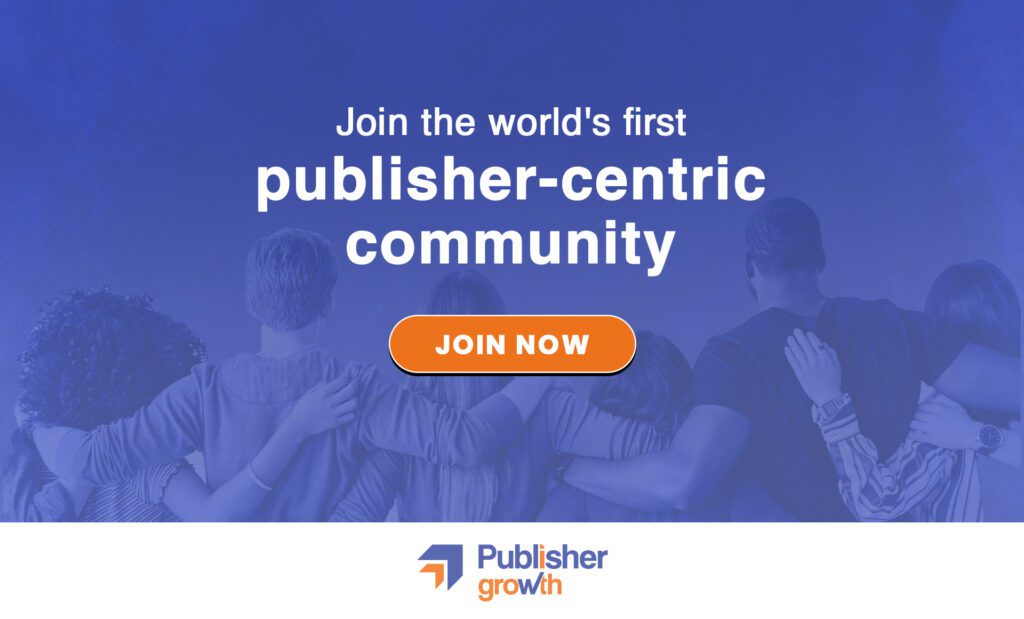 Features:
List of 200+ ad networks to monetize your site across all verticals.
Personalized site audit upon signing up on the platform that can increase your revenue.
Find all upcoming adtech conferences, webinars, and events in one place.
Stay informed with the latest adtech news across the globe.
8 Best Video Header Bidding Ad Networks of 2023
Video header bidding is an emerging technology and adtech companies have just started testing the technology so far and the roll-out is not global. However, the companies who have expertise in video ad serving are developing the technology and are offering them as invite-only or on-request. Please take a look at the ad networks, SSPs, and exchanges which are offering video header bidding.
1. Rubicon Project: Best Video Header Bidding Ad Network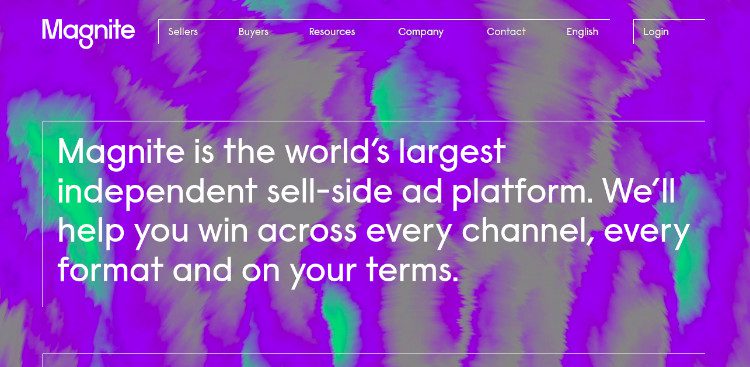 An online advertising technology firm with the mission to automate buying and selling for the global advertising industry, Rubicon constantly innovates to serve both publishers and advertisers. It is used by the world's leading publishers and applications to connect with top brands around the world.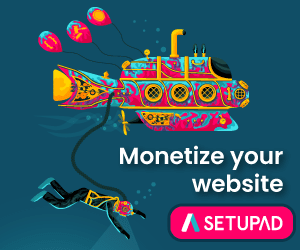 Rubicon requires 5 million page views per month for anyone to become a publisher.

Rubicon keeps us with the ad qualities for good and has certain Guidelines to ensure the same. This helps maintain the fairly good ad quality that it has.

Rubicon mostly makes use of Mobile Ads that is In Apps and Video Ads, both of which have proved very impactful and have engaged viewers to a large extent.
2. SpotX: Best Video Header Bidding Ad Network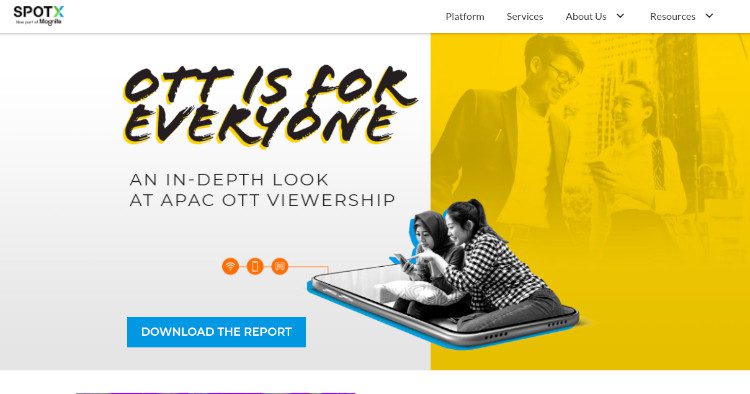 A video ad serving platform, SpotX, provides media owners with monetization tools for desktop, mobile, and connected devices and features modern ad serving and programmatic infrastructure, and other monetization tools, like solutions for OTT and outstream video ad units. Not just, they also provide the publisher's complete control, transparency, and actionable insights needed to understand buyer behavior, manage access and pricing, and maximize revenue. They integrated with Amazon Publisher Services' Transparent Ad Marketplace (TAM) last year, and that is a fully server-side approach to video header bidding.
Streamline all demand and maximize revenue in a single, unified platform.
Automate sales of video inventory with solutions that guarantee total transparency and brand integrity across all screens.
Activate unique first- and third-party audience data in a secure environment to increase the value of your inventory.
3. JW Player: Best Video Header Bidding Ad Network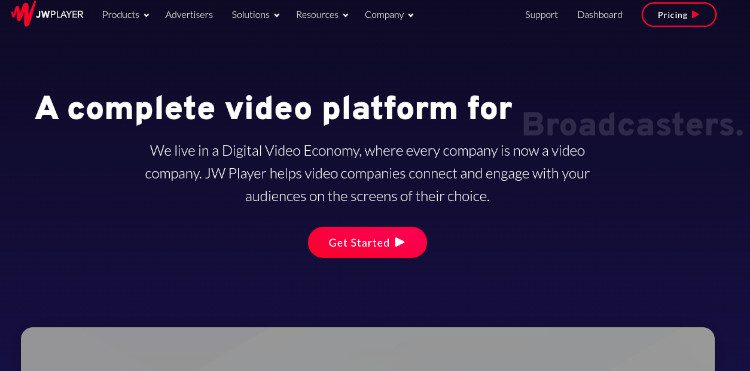 JW Player is the world's largest network-independent video platform that in February 2018, announced the launch of Video Player Bidding, which is a header bidding solution for video with SpotX, which could change the market and is one of the bests in the market. Their newest launch is an innovative solution and is built for digital video to greatly lessen latency and better monetization with just one click. It has been preferred widely for it allows the customer base to easily access SpotX's extensive and diverse demand marketplace as well as its ad serving capabilities. JW Player in partnership with SpotX has launched its header bidding platform for publishers.
Their streaming services process and deliver high-quality video faster and at a smaller size to your audience on every device.
Industry-leading ad support to maximize your fill rate and CPMs across platforms and screens.
Capture your viewers' attention and keep them watching
4. Playwire: Best Video Header Bidding Ad Network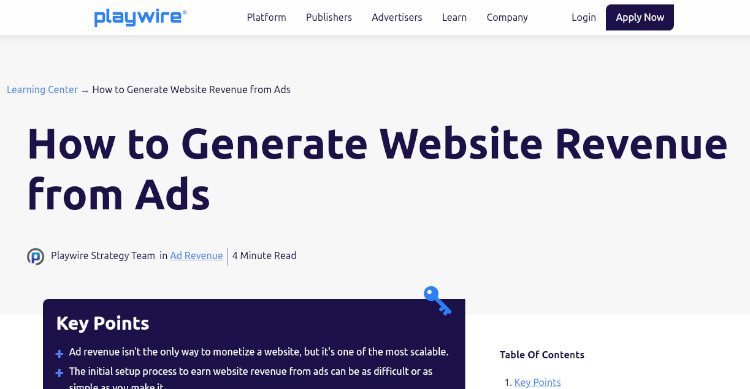 Playwire's new video header bidding technology avouches to offer faster ad load times, better CPMs, and increased fill by performing real-time bidding (RTB) within the web page itself. They do away with the need of setting up separate video encoding, storage, and streaming providers, as they do it all, at a reasonable price. They make use of HLS streaming and Adaptive Bitrate techs to encode and stream the videos, provide fully featured CMS and provide data right at the fingertips. You can take a look at the Playwire video header bidding solution here. However, do note that their contract requires exclusivity, and thus you should be very clear with the terms and conditions before working with them.
Allow multiple ad exchanges to bid on your inventory at the same time, resulting in faster ad load times, better CPMs, and increased fill.
They aggregate your ad data, silo it, anonymize it, and then use that data to increase your CPMs.
5. Beachfront: Best Video Header Bidding Ad Network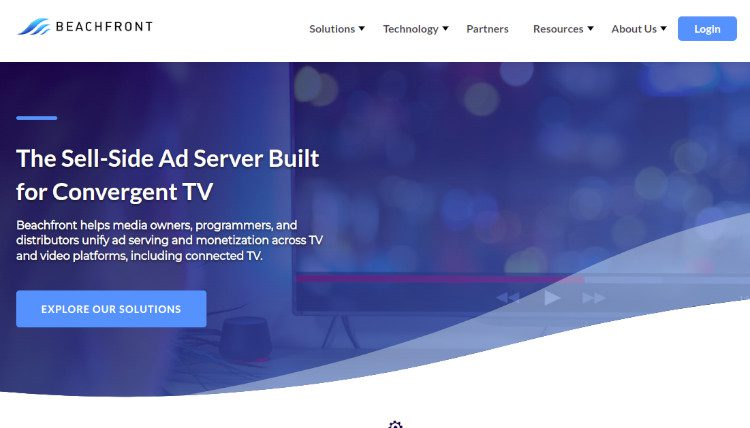 Beachfront Media is known for the competitive and exceptionally good video solutions, it provides for publishers, advertisers, enterprises, and anyone else looking to manage and monetize video across mobile, online, and TV. The network helps to reach more than 500 million users per month. Not just does it work as an ad server but also as a holistic yield management tool for publishers along with integration capabilities across its exchange. With beachfront header bidding, you don't have to worry about latency issues and can optimize yield with more than 50+ demand partners in one go! You will have access to pre/mid/post-roll video tags, interstitial video, and outstream formats. To know more about beachfront header bidding solutions, please click the link here.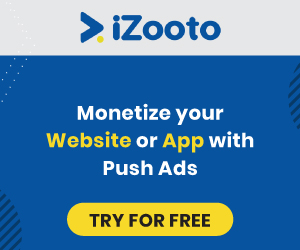 Deliver more relevant and engaging advertising experiences to viewers.
Improve operational efficiency with a single, comprehensive ad platform that is built for TV.
6. SpringServe: Best Video Header Bidding Ad Network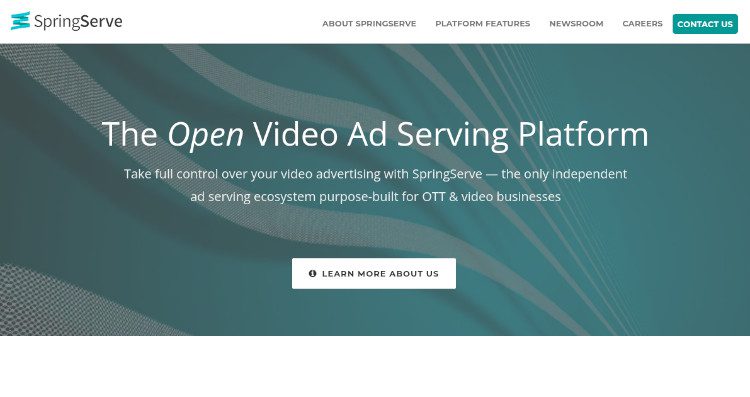 The major objective of SpringServe is to provide a suite of ad serving tools that make digital advertising more efficient. They have created products to operate as transparently as possible and to function within the digital advertising ecosystem in a friction-free manner. They provide effective customization, real-time reporting, white box optimization, and a lot more. With SpringServe header bidding, you have access to unparalleled demand and effective tag management solutions. Take a look here to know more about the SpringServe header bidding solution.
Next-generation features for OTT & CTV environments.
Manage your video advertisements with total control.
7. Xandr: Best Video Header Bidding Ad Network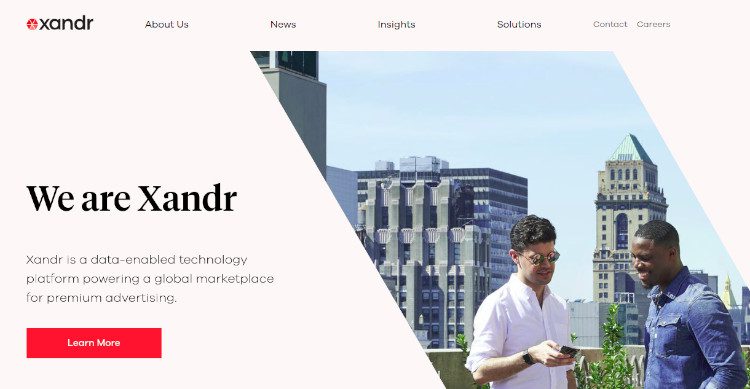 Xandr continues to innovate in the field of adtech and optimization. Together with Unruly, it has unveiled the first open-source video header bidding solution through its prebid and we hope this step is doing to help publishers further increase their ad revenue. It offers a header bidding solution across its publisher network and video forms an integral part of the same.
One of the world's largest programmatic marketplaces, enabling scaled, sophisticated campaigns on premium inventory on all screens.
8. Index Exchange: Best Video Header Bidding Ad Network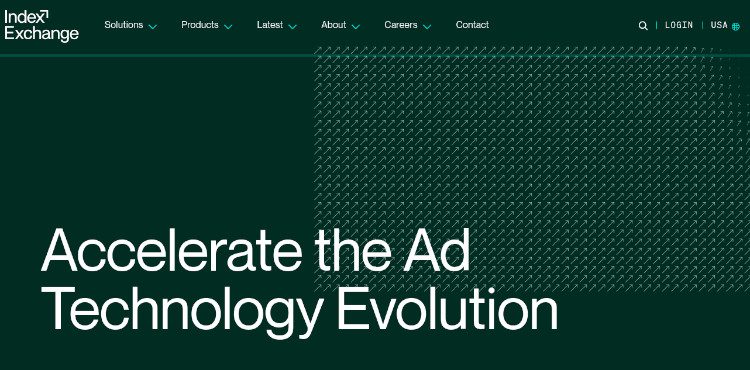 With the onset of video header bidding, the way video platforms are currently filling orders will inevitably change. But this is just a piece of the entire pie they handle. An index has live video header bidding installations on 11 media companies across the U.S., Canada, and EMEA regions. These media companies are running a significant amount of transactional video through their exchange of video in the header, and early results are promising. Header bidding creates an adjacency to the media seller's ad stack and does not change its behavior — it sits adjacent to a video player. The concerns levied today in the trades against video header bidding are the same concerns that were tabled when header bidding for display started trending. (source: Index Exchange)
Enables media owners to grow revenue and marketers to reach consumers on any screen, through any ad format.
9. VDO.AI (Blognife Recommended)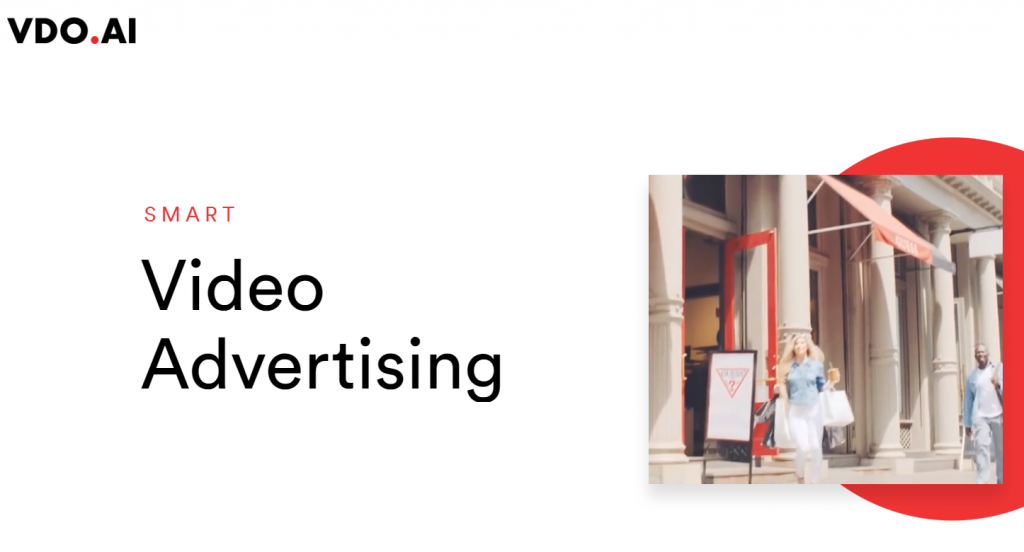 VDO.AI's native units are designed to be non-obtrusive and provide a seamless way for publishers to leverage the power of video. A lot of publishers see more revenue from a single VDO.AI unit compared to multiple banners and traditional native units. VDO.AI is headquartered in Mountain View, CA. With VDO.AI's native video widget, you can see an increment of almost 50% of your regular earnings on sites that are typically known to perform well with video ads. The setup usually takes less than a day to get started and go live once your site gets approved by the demand partners. Listed below are the benefits of joining VDO.AI
Easy integration using a single javascript

See an additional revenue of almost 50% of your regular earnings

One tag that sources the video demand is Google ADX, Appnexus, Sovrn, and other demand platforms.

Generate higher CPMs from native video ads

No player, video content, or ad integration separately. Everything comes bundled in a simple js tag.
Technically, header bidding implementation for video is more complicated when compared with a display. However, the monetization and optimization scope for video header bidding is immense and this is fueling the companies to invest/adapt video header bidding. Hope this article on video header bidding gives you some idea of the growing implementation of it in the tech landscape.
Our Recommended Tools for Publishers:
Looking to Increase your Ad Revenue:
Get in touch with me for a personalised consultation and increase your ad revenue across native, display, video (instream and outstream), in-app and other verticals. I also assist in customized DFP setup, header bidding, and content creation strategy. My skype id is:
ronniedey
. Feel free to connect!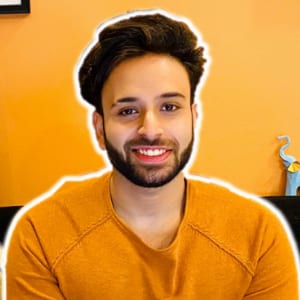 I and my team research various ad networks and can help you increase your overall ad revenue; so you could rake in more greenbacks with the best monetization platforms. Tap into the power of the online publishing business with me. I am just a mail away, so reach out to me if you want to scale up your website revenue. mail: [email protected]