Last updated on January 26th, 2023 at 04:15 pm
Understanding the value of every ad impression is becoming increasingly crucial to serving the right kind of display and video ads on publisher websites. As the competition continues to rise and more ad networks foray into the online advertising space, the need for an open market becomes extremely crucial. Header bidding was adopted to overcome the undue advantage of DFP's waterfall model, and it has created a fair auction mechanism that helps publishers to maximize their ad revenue. Since mobile is a space that is going to grow massively in the years to come, in-app header bidding is considered to be an emerging market for any ad tech company. In this article, we are going to discuss some of the best in-app header bidding ad networks of 2018 that publishers and app developers can try out to maximize their ad inventory.
Table of Contents:: Summary
Hide
Publishergrowth: The Revenue Acceleration Platform for Publishers
Blognife is elated to announce the launch of Publisher Growth- a community of publishers that helps you actively accelerate your revenue. This platform assists publishers in growing their traffic and revenue. As publishers, you can share and read reviews of ad networks and hosting companies. You can connect with other publishers to build links for growth and monetization hacks and more. This platform will help you stay up to date with the advertising and publisher ecosystem.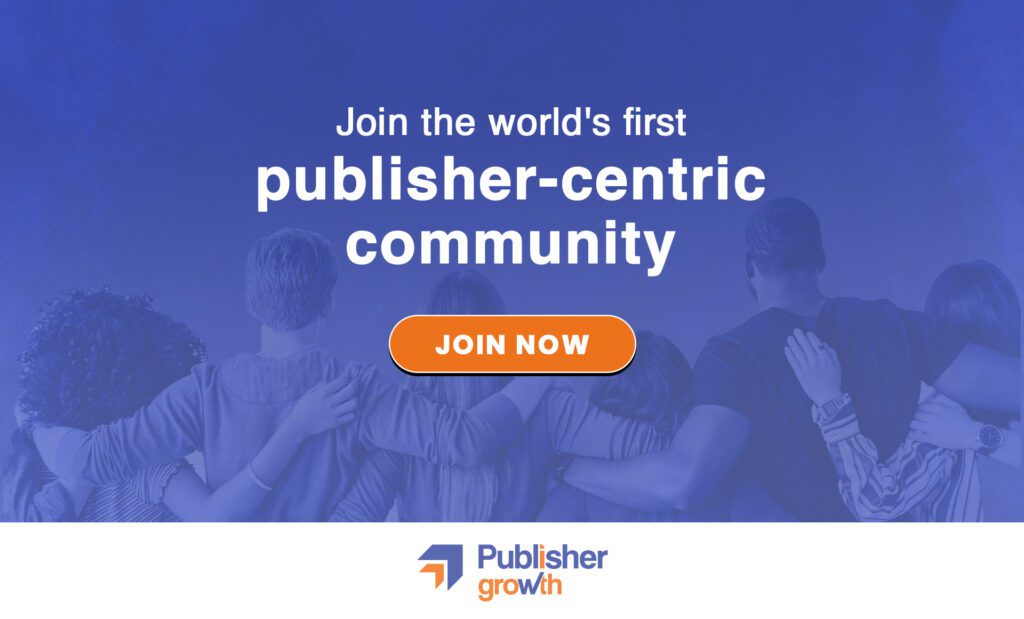 Features:
List of 200+ ad networks to monetize your site across all verticals.
Personalized site audit upon signing up on the platform that can increase your revenue.
Find all upcoming adtech conferences, webinars, and events in one place.
Stay informed with the latest adtech news across the globe.
Best In-App Header Bidding Ad Networks 2023
Here we take a look at the best in-app header bidding ad networks and partners which continue to innovate and contribute to the field of in-app monetization. Do let us know which ad network you're using and how well it is performing for you.
1. Pubmatic: Best In-App Heading Bidding Ad Network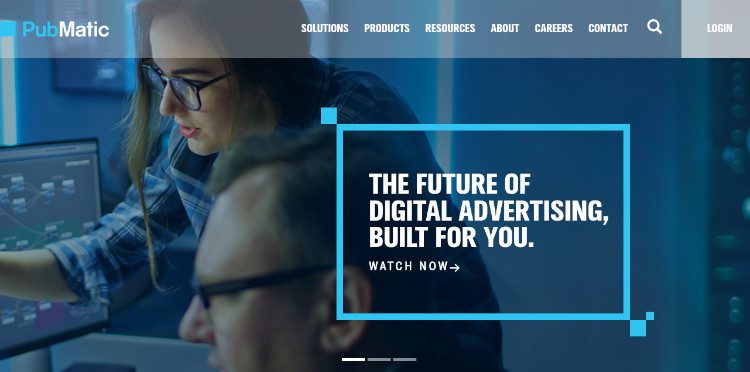 Pubmatic is a platform that develops and implements online advertising software and strategies for the publishing industry to gather better results and create the much-needed hustle about the products they want to sell or the products in the market. It has a good number of branches all around the world. They vouch to empower publishers and media buyers with powerful solutions across channels, screens, and formats to serve them just what they expected. They do have their in-house header bidding wrapper that SSP to help publishers monetize every impression at higher rates.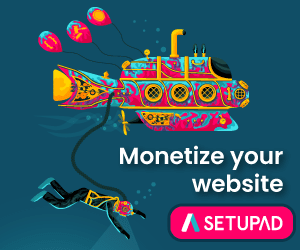 It has no minimum traffic requirement specified, which allows both the high volume, established publishers and the low volume, low-key publishers to become a part of their team.

PubMatic has kept its revenue share percentage absolutely secure and discreet, not letting out the amount that it keeps in a deal with the advertisers and the amount that it gives away to the publishers. Though it has a separate platform, named PubMatic Seven, devoted especially to the management of revenue.

PubMatic is known for its far-fetching, creative and innovative ads that have an exceptional global reach. It has kept up with its ad quality and has rather set the standards high.

PubMatic majorly focuses on Native Ads that are known to have engaged a huge number of the audience and is especially preferred for its feature of blending in and camouflaging rather than appearing totally out of the context. Though, it has more ad formats.
2. Mopub: Best In-App Heading Bidding Ad Network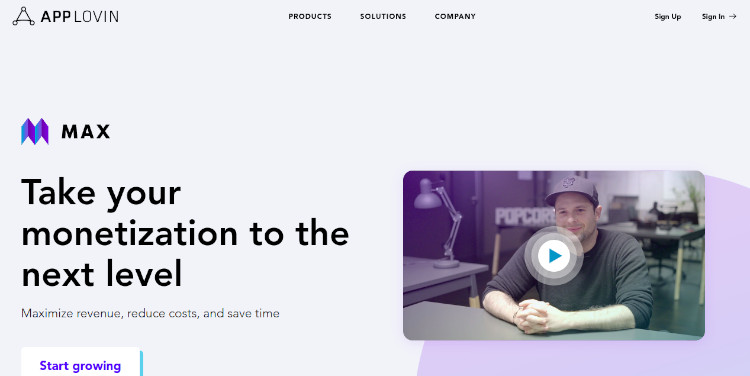 MoPub, a three-piece platform that has an open-source SDK, conglomerates network mediation, ad serving, and MoPub Marketplace, an RTB Platform, to assure that you receive the maximum revenues and connects users to around 180 global demand sources and enables dynamic competition for every impression. Their platform is quite easy to use and trusted by leading mobile developers, globally, to leverage rich data signals, increase revenue on each impression and also assure transparency, control, and the view and results one requires to expand the business.
It employs a couple of ad formats that include Video Ads, Native Ads, Native Video Ads, Opt-in Video, Rich Media Ads, Display Ads, and more.

Its CPM rates vary from $3 to $10 and that depends on the location of the publisher.

Its Payments Term is a strong Net of 60 days, and the minimum payout threshold is $100.
3. InMobi: Best In-App Heading Bidding Ad Network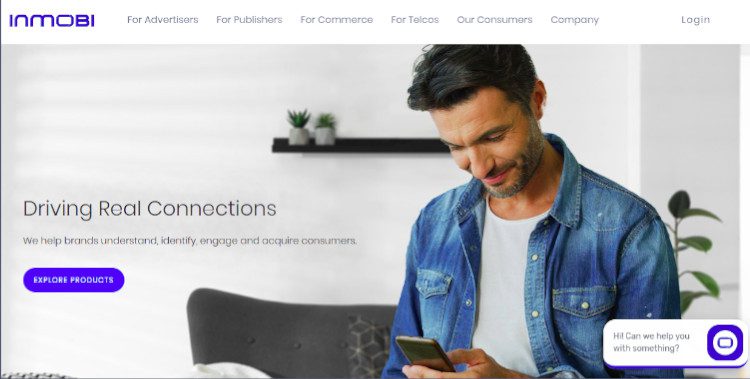 Being founded in 2007, this company has not lived long but has made sure that even in this short period, they have embarked on a journey that would be remembered, for it is a discovery platform that connects around 1.5 billion unique mobile devices worldwide. One of its best features is that it has raised an aggregate of US$215.6 million in three rounds of funding– US$0.5 million in 2007, US$7.1 million in Series A funding in 2008, US$8 million in Series B funding in 2010, US$200 million in Series C funding in 2011. This forum enables allows consumers to discover new commodities by giving them contextual, relevant, and curated recommendations on mobile apps and devices. It is impeccable how they have already reached heights.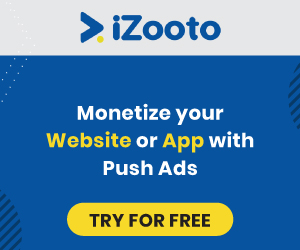 Harness the power of observed behavioral data and mobile research to understand your customers better.
4. Fyber: Best In-App Heading Bidding Ad Network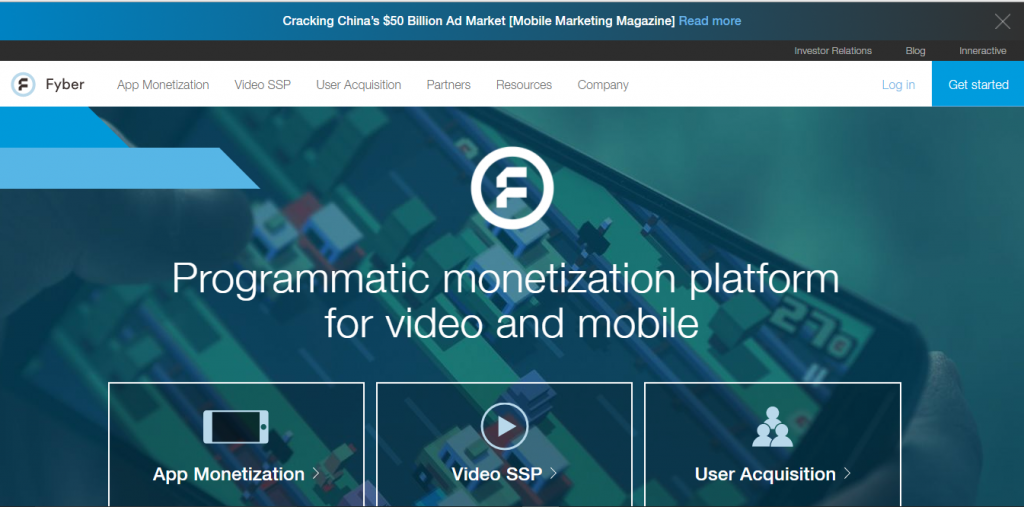 Fyber is an independent advertising company that takes on it to connect app developers and media companies with advertisers. It works as an SSP, Ad Server, Ad Exchange and Mediation, to assist thousands of the top app developers and developers and publishers to gain business revenue critical profit streams and it helps a billion users, worldwide. Its Publishers List is quite impressive too and includes Cheetah, PikPok, Pixelberry Studios, Melsoft Games and more. It also caters to the demands of excellent video ads. Fyber FairBid is their in-app header bidding tech which helps app developers to maximize their ad revenue.
Its fill rates are around 50% and more for tier one traffic.

It has no specified traffic requirement, thus, there is no minimum traffic requirement to become a publisher and anyone can become the same.

Its CPM rates start at $5, which everyone can agree is quite a generous amount.
5. Appnexus: Best In-App Heading Bidding Ad Network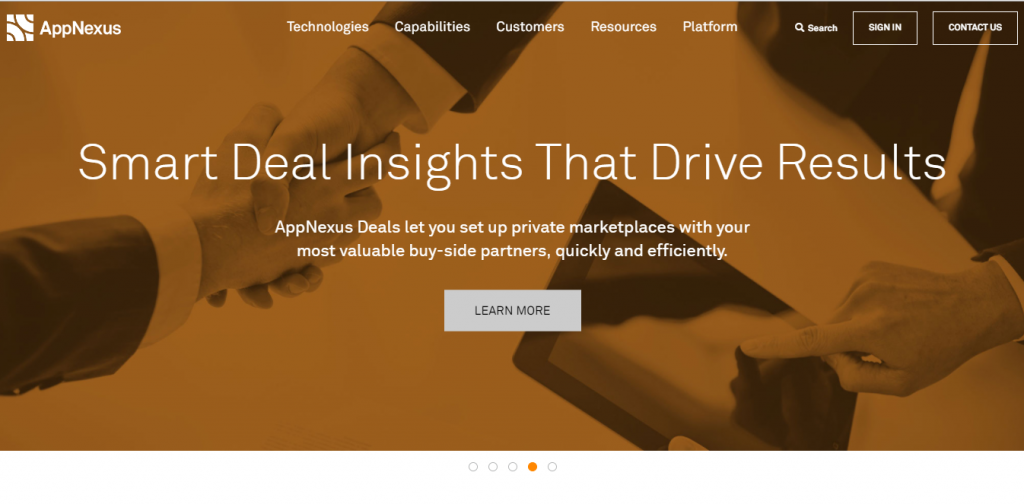 Appnexus is a multinational technology company with a widely preferred cloud-based software platform, that allows and optimizes programmatic online advertising other than that, it provides infrastructure for online auctions and technology for data management, optimization, financial clearing, and support for advertising campaigns that have been directly negotiated with and it has also integrated with ad sources like DFP. Appnexus was the one who started the war with the creation of prebid.js and many companies have developed header bidding tech using their platform. They do support in-app header bidding.
It requires one to have 10 million page views per month to become a publisher.

AppNexus has a competent ad quality and strives to keep up with it and consequently maintain it using the AppNexus Console. It assures that the ad quality is up to the standards of the publisher.

AppNexus has a plethora of ad formats from which a publisher can make a choice of what suit him the best. It includes Banner Ads that appear above or alongside content, Expandable Ads that can be enlarged further from their initial dimension, Pop Ads that display in a secondary browser window, Mobile Ads like In-Apps or Web Ads and Video Ads that have an immense impact on viewers.

Its Revenue Share Model has an 8.5% revenue split. Other than that, its payments and earnings have been kept free from all the intrusion and knowledge of networks on the internet.
6. Admob: Best In-App Heading Bidding Ad Network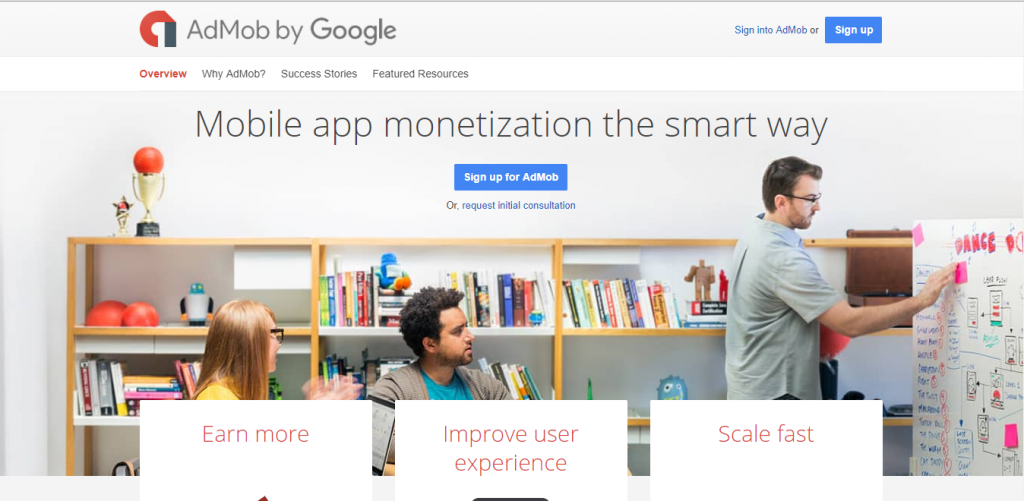 Admob, owned by Google, provides the publishers with the ability to monetize their apps with relevant ads from a large base of advertisers. Admob has an exceptionally high ad quality. Being a Google product, its reach is global and supports all development tools, iOS, Android, and Windows. Through strict ad procedure, user-safe and good-quality ads are ensured and maintained. It allows Publishers to customize ads with particular colors and fonts to increase their visibility and click rates.
Admob which is owned by Google too has no minimum traffic requirements, just an assurance that the app provided is approved by Google. Other than that, to become a publisher on Admob, a prior approved Adsense account is necessary. Only developers and publishers with an approved AdSense account are eligible to run Admob ads on their mobile.
Admob has a 60/40 revenue split with the publishers. In

account of this, Admob keeps 40% of the revenue given by the advertiser for its technology platform and the remaining 60% to the Publisher.
Admob uses Rewarded Video Ads and Native Banner Ads that provide superior monetization. Developers have the option to customize their units based on the designs. Other than that, other ad formats include Banner and more.
The minimum payment threshold for Admob is USD 100 and the payment is made via AdSense. The payment is supported through several portals that include ACH, PayPal,

and Wire Transfer. The payment is transferred monthly.
Not all the networks offer header bidding like Admob but need a mention since mediation is an efficient way to increase your overall ad revenue. In-app header bidding will continue to grow for display, native, and video in the years to come as brands and marketers are gearing their interest to understanding the user buying patterns and real-time purchase intent, which is only possible through mobile.
Our Recommended Tools for Publishers:
Looking to Increase your Ad Revenue:
Get in touch with me for a personalised consultation and increase your ad revenue across native, display, video (instream and outstream), in-app and other verticals. I also assist in customized DFP setup, header bidding, and content creation strategy. My skype id is:
ronniedey
. Feel free to connect!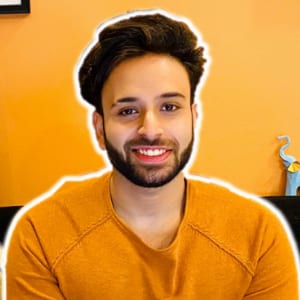 I and my team research various ad networks and can help you increase your overall ad revenue; so you could rake in more greenbacks with the best monetization platforms. Tap into the power of the online publishing business with me. I am just a mail away, so reach out to me if you want to scale up your website revenue. mail: [email protected]