Last updated on July 16th, 2021 at 07:27 am
Creating quality content is not that easy, and if you are a beginner in this field, then you need help from digital tools that can help you improve the quality of your blog content. If you are planning on starting your career as a writer or blogger, then you should know that you don't have to take negativity from the people who are stopping you and telling you about the cons of this field. If you are told that you aren't a good writer and cannot create good quality content, then it is nothing to get worried about rather you should know that none of us is an expert in any field, but this doesn't mean that you stop practicing and performing. 
In this three-minute short resource, we are going to tell you all about the basic tools that can help you in writing a blog and also in improving the quality of it so that you can get to the higher ranking positions in a short amount of time. Now we would not recommend that you go look for the best tools all by yourself as you will only get confused with the excessive amount of results. You should instead focus on the tools that we have discussed below this section!
Table of Contents:: Summary
Hide
Best Tools for Improving Content Quality in 2020
Here are some of the top-listed digital tools/programs that can help you in making good quality content.
HubSpot Blog Topic Generator
Now the first tool starts with the very initial point of your blog. As an emerging blogger, you should know that the topic of your content is just like the logo of your brand. It is the first impression of your content that would attract or repel the potential readers towards your content. It doesn't matter how unique the content is, and you have to ensure that the topic is attractive and is tempting to the readers on the web. This online tool by HubSpot is known to be the best utility that can help you get the most attractive topics for your blog. You just have to add the relative keywords in the tool, and it will provide you with the top best five topic ideas!
Plagiarism Checker by SearchEngineReports
Checking plagiarism is very important for a blogger. You will be surprised to know that there are more than 30 billion blogs available on the search engines today and the number just keeps on increasing every minute. This increases not only the competition in this field but can also cause the problem of unintentional duplication, which is very bad for a blog and its quality.
We would always recommend our readers to check plagiarism in their content no matter what type of content they are working on and where they are planning on publishing it. The free plagiarism checker tool by SearchEnginEReports can help you a lot in finding any kind of duplication in your work. This online plagiarism tool is known to be the best one for students and well as for bloggers, and this is all because of its simplicity and friendly interface.
You just have to open up the main page of this online tool After adding the input in the tool, you just have to tap on the 'check plagiarism' button, and it will get you detailed and accurate results. You can also check grammar errors with this plagiarism checker!
Keyword Planner Tool
You must know that keywords are an important part of blog writing and without the use of proper keywords, your content is incomplete and would not be visible to the search engine either to the users on the web. We have also seen some blogs which are filled up and overstuffed with keywords and phrases that simply results in the bad quality of the content. Now there are many keyword finders, planners and rank checker tools on the web that can be used by anyone who wishes to make their content of good quality with the use of the right keywords and in the right quantity.
Reverse Image Search Tools
You guys should know that people today have a slightly more inclining towards the blogs which have image or media content in them. If you want to get to the top and improve your content quality, then you should simply make sure that you are adding unique images in your content. You should always ensure that you are not adding duplicated and unauthorized images in your blogs as it can seriously affect the quality and the reputation of your brand. You can use the reverse image search or image finder tools to get the perfect images for your content.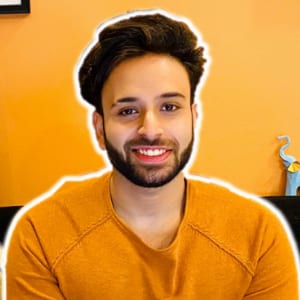 I and my team research various ad networks and can help you increase your overall ad revenue; so you could rake in more greenbacks with the best monetization platforms. Tap into the power of the online publishing business with me. I am just a mail away, so reach out to me if you want to scale up your website revenue. mail: [email protected]