Last updated on April 27th, 2023 at 06:17 pm
There are a lot of publishers who rely on Google Ad Exchange as their sole stream of revenue. This is mainly because it has global fill rates and can monetize every geography at good rates. However, depending upon your inventory type, there may be additional monetization opportunities and in this article, we are going to discuss how publishers can use price floor optimization technology companies to further increase their Google ADX revenue. Here are will take about why Google ADX price floor optimization can increase your ad revenue, understand first-price and second-price auctions and we will suggest to you the best price floor optimization partners to get you started.  
Table of Contents:: Summary
Hide
Publishergrowth: The Revenue Acceleration Platform for Publishers
Blognife is elated to announce the launch of Publisher Growth- a community of publishers that helps you actively accelerate your revenue. This platform assists publishers in growing their traffic and revenue. As publishers, you can share and read reviews of ad networks and hosting companies. You can connect with other publishers to build links for growth and monetization hacks and more. This platform will help you stay up to date with the advertising and publisher ecosystem.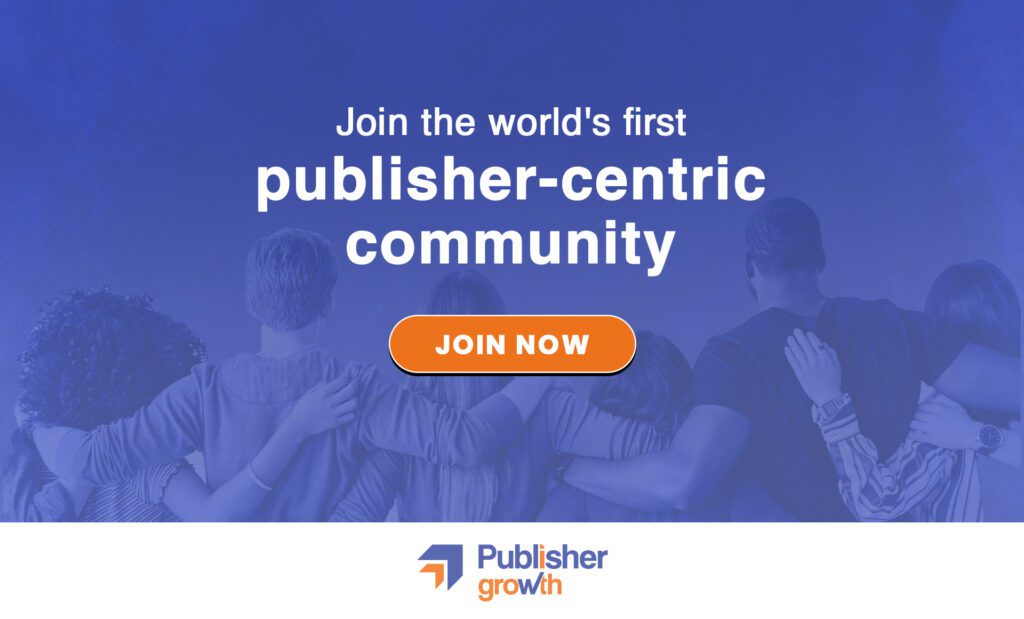 Features:
List of 200+ ad networks to monetize your site across all verticals.
Personalized site audit upon signing up on the platform that can increase your revenue.
Find all upcoming adtech conferences, webinars, and events in one place.
Stay informed with the latest adtech news across the globe.
What is Google ADX Price Floor Optimization?
In a real-time bidding environment, major transactions take place on a CPM basis where buyers bid on your ad spaces at specific rates. The same buyer may be bidding on your ad space through different DSPs and Exchanges. These bids essentially vary and depend on factors like advertisers' competitors who are bidding on the same ad space. The higher the competition higher should be the bid so that the winning impression is credited to the buyer. In a first-price auction mechanics, the buyer has to pay the actual amount which he or she is bidding on the impression if the impression is won by him. So, if 3 advertisers are bidding at $1.44. $1.23, and $2.1 for a particular impression, the one who made the bid of $2.1 actually wins the auction and pays the publisher the rate of $2.1 (obviously after the network cut). This is defined as a first-price auction where the advertiser or the marketer ends up paying what he or she has actually bid on the impression. However, this might result in a bit higher price variation as the buyers have limited knowledge of the quality of the impression and other first-hand information which makes it possible for them to predict the exact worth of every impression
Second price auction is declared by many exchanges like Google ADX and others to protect the interest of the buyers and give them the flexibility of bidding at rates they truly believe but at the same time doing justice to their advertising spend. In a second-price auction environment, the buyer will pay 1 cent more than the second-highest bid price which is auctioned and not his or her actual bid. Assume a case where 4 advertisers have bid for the same impression and their bids are $1.5, $2.2, $3.17, and $1.88. Here, the buyer who wins the auction has made a bid of $3.17, however, the second-highest bid is $2.2. So, essentially, if the buyer had made a bid of $2.21, he would have won the auction at that price and would have made a saving of 96 cents. Ideally, this is what happens in a second-price auction where the buyer actually ends up paying $2.21 and not $3.17.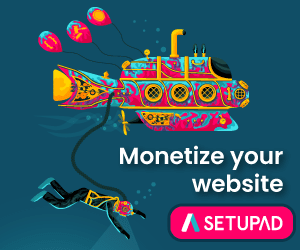 So, essentially setting up a price floor can change the second price auction into a first-price auction. Since Google ADX runs on a second-price auction mechanism, this opens opportunities for publishers to set up pricing rules against their inventory to filter low-paying impressions and also ensure higher rates for every impression. When a publisher sets a price floor, the advertiser is bound to pay that minimum price, and thus second-price auctions change to the first price where the advertiser actually ends up paying the exact price which he made the bid. Now that you know how and why price floor optimization works, let us take a look at the best price floor optimization partners that can increase your overall revenue.
Best Price Floor Optimization Partners to Increase your ADX Revenue
More technologies are coming up to assist publishers in revenue uplift. Once such is AI-driven price floors that push Google ADX to pay more for every inventory they are willing to take. These technologies are found to be most useful in situations where AdX was just being allowed to take every impression unchallenged. Less so when you had competing sources, as the competition increases (due to header bidding, etc). It also works in a scenario where the majority of your imps are in an environment where it's hard to get other competitors (native, in-app, etc) to push ADX for imps or maybe specific geographies where Google ADX has the largest volume of advertisers for your inventory. In several cases, publishers have to depend on Google ADX for maximum impression intake where these optimizations make sense. So let us take a look at some of the best price floor optimization companies to get started.
1) Adomik: Best Price Floor Optimization Partner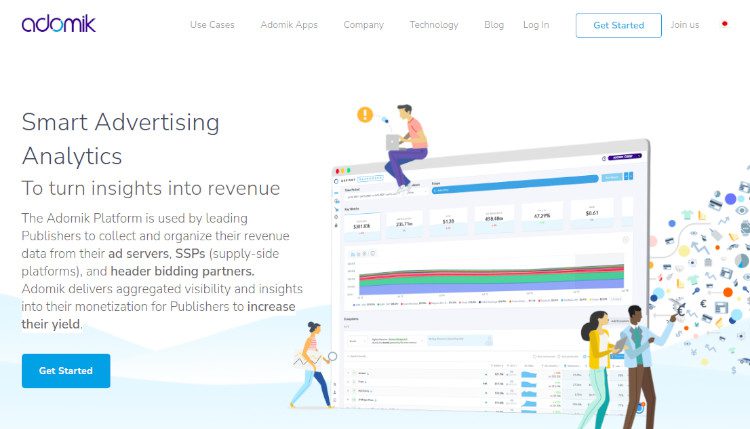 The Adomik Platform is used by leading Publishers to collect and organize their revenue data from their ad servers, SSPs (supply-side platforms), and header bidding partners. Adomik delivers aggregated visibility and insights into their monetization for Publishers to increase their yield.
Adomik is the data engine that makes monetization easy for publishers. "With Adomik's automated pricing, we know our Open RTB inventory is priced fairly to ensure our buyers are happy and we are not leaving money on the table. By using Adomik's machine learning to automate pricing and rule writing, more time is allotted for the team to focus on more strategic work." Additionally, Adomik also collects your data from all your monetization partners, consolidates it, enriches it, and makes it available in a single UI. Based on machine learning algorithms and predictions of buy-side spending, Adomik generates the best floor prices for open auctions and rate cards for programmatic direct, and continuously optimizes your yield over time. Some of Adomik's price floor optimization features include–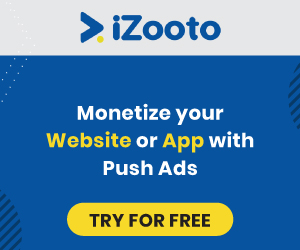 Intelligent dynamic floor price optimization based on market fluctuations

Fully transparent incremental revenue uplift reporting

Granular pricing rule targeting: placement, location, time of day, buyer, etc…

Stay mindful of price aggressiveness with floor price monitoring

Pricing engine for PMPs
2) Roxot: Best Price Floor Optimization Partner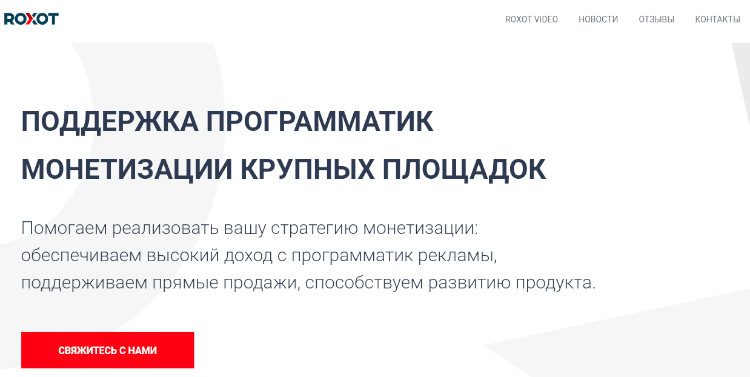 Roxot helps implement your monetization strategy, provides high income from programmatic advertising, supports direct sales, and contributes to product development.
Roxot Revenue Lift automatically manages your inventory pricing in Google AdX. Their system analyzes each AdX impression and the performance of pricing strategies and identifies the optimal pricing for your inventory. Roxot is a partner of Freebid in this area. They are A centralized analytics and reporting platform for your ad stack: direct campaigns, AdX, AdSense, header bidding partners, native advertising platforms, etc. The tool provides you with unified statistics that are easy to compare and understand. They use transparent ways of optimizing auction mechanics so that impression prices reflect the real demand for your inventory. Our data-driven technology utilizes historical data to automatically price each impression. Dynamic price floors are sent to our demand partners as a hard floor in an initial ad request. Bids are sent directly to the header after we receive them. Thanks to header bidding, you no longer risk your revenue; if our demand partners' bids are below the floor, the impression will be filled by another adapter.
Knowing the optimal price floor for ad auctions

is a lot easier when Roxot does the work for you. Our algorithm processes the data from every website our code is used on. We do the research and the legwork
Only using collected data to maximize revenue for the publisher's

community and to protect their market position, the data is never used for other commercial purposes; sold to or shared with any third party.

We provide you with actionable insights into what's getting the most revenue, which visitors you need to attract, what ad placements and sizes to use, and more.
Benefits of Price Floor Optimization for Publishers
Price floor optimization can increase your overall ad revenue. However, it is impossible to constantly manage the price floors across your inventory for maximum results. These ad technology companies use AI and price prediction algorithms to accurately set the price floors for your impressions to ensure you get a higher revenue uplift across your inventory. Do keep in mind that your ADX revenue should be at least around $10,000 a month so that a substantial revenue uplift can be realized with the use of such technologies. For websites doing less than that, I suggest you signup with an SSP like Setupad that does all the hard work for you along with bringing in an additional demand.
The Future Opportunities for Price Floor Optimization
There are a lot of exchanges and platforms which have moved to the first-price auctions which make more sense in an open market. However, Google with its dominance in the advertising industry with products like Doubleclick and Ad Exchange can still continue to move with second-price auctions because of the perfect integration of these technologies. Publishers using price floors have seen an increase in revenue in the percentage of 12-30% from ADX alone. This is in fact significant since you're only bringing in one ad technology to your stack and generating the uplift from Google ADX only. Along with header bidding, price floor optimization will continue to grow in parallel since the marketers don't really intersect and it is not possible to compare both. In fact, publishers can implement both, header bidding and price floor optimization to further increase their ad revenue.
VDO.AI (Blognife Recommended)
VDO.AI's native units are designed to be non-obtrusive and provide a seamless way for publishers to leverage the power of video. A lot of publishers see more revenue from a single VDO.AI unit compared to multiple banners and traditional native units. VDO.AI is headquartered in Mountain View, CA. With VDO.AI's native video widget, you can see an increment of almost 50% of your regular earnings on sites that are typically known to perform well with video ads. The setup usually takes less than a day to get started to go live once your site gets approved by the demand partners. Listed below are the benefits of joining VDO.AI
Easy integration using a single javascript

See an additional revenue of almost 50% of your regular earnings

One tag that sources the video demand is Google ADX, Appnexus, Sovrn, and other demand platforms.
Generate higher CPMs from native video ads

No player, video content, or ad integration separately. Everything comes bundled in a simple js tag.
Our Recommended Tools for Publishers:
Looking to Increase your Ad Revenue:
Get in touch with me for a personalised consultation and increase your ad revenue across native, display, video (instream and outstream), in-app and other verticals. I also assist in customized DFP setup, header bidding, and content creation strategy. My skype id is:
ronniedey
. Feel free to connect!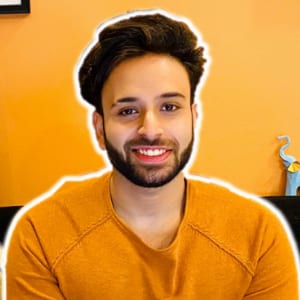 I and my team research various ad networks and can help you increase your overall ad revenue; so you could rake in more greenbacks with the best monetization platforms. Tap into the power of the online publishing business with me. I am just a mail away, so reach out to me if you want to scale up your website revenue. mail: [email protected]