Last updated on November 17th, 2022 at 06:33 pm
Table of Contents:: Summary
Hide
Google's Exchange Bidding is a server-side unified auction where several Ad Exchanges and SSPs can compete along with AdX to win the impressions. It allows publishers to increase revenue by allowing multiple exchanges to compete equally in a unified auction. The auction happens inside the DFP. This is Google's own Header bidding which was started with 14 partners of ADX to smoothen the complexities created by the workings of Header bidding. Exchange Bidding is generally known as EBDA – Exchange Bidding in Dynamic Allocation. This is because several other third-party SSPs come together to dynamically allocate remaining inventories. Google announced the global rollout of Exchange Bidding to all of its DoubleClick for Publishers (DFP) customers with a wide range of new features on 4th April 2018 mainly to curb the dominance created by Header bidding in the ad serving the market.
Publishergrowth: The Revenue Acceleration Platform for Publishers
Blognife is elated to announce the launch of Publisher Growth- a community of publishers that helps you actively accelerate your revenue. This platform assists publishers in growing their traffic and revenue. As publishers, you can share and read reviews of ad networks and hosting companies. You can connect with other publishers to build links for growth and monetization hacks and more. This platform will help you stay up to date with the advertising and publisher ecosystem.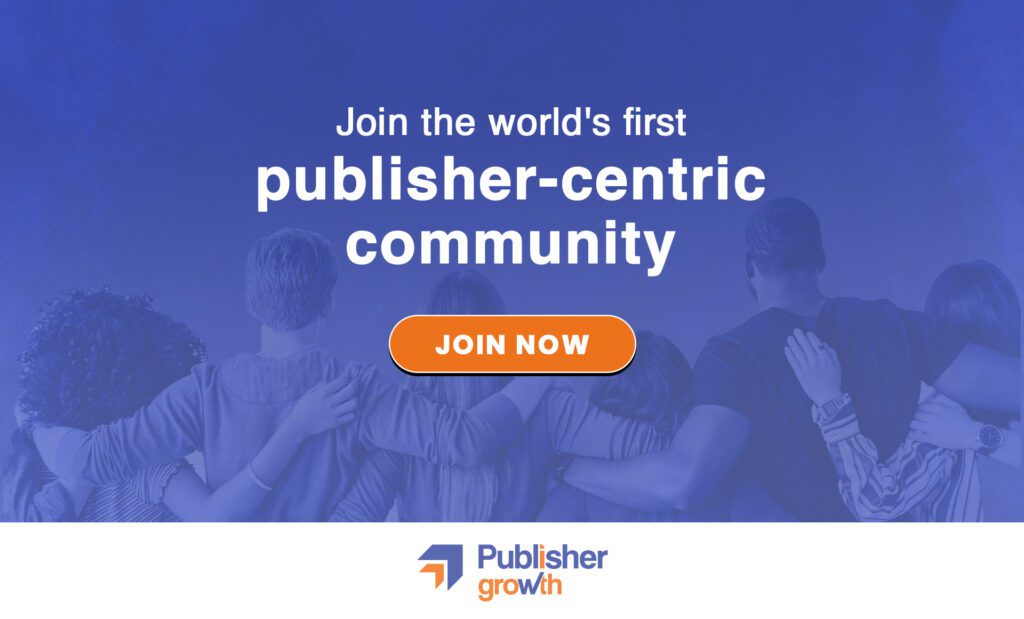 Features:
List of 200+ ad networks to monetize your site across all verticals.
Personalized site audit upon signing up on the platform that can increase your revenue.
Find all upcoming adtech conferences, webinars, and events in one place.
Stay informed with the latest adtech news across the globe.
How Exchange Bidding Works
The interaction in the exchange between Publishers and the exchange partners happens through Ad manager in a full life cycle consisting of the following steps:
The Exchange Bidding process – The process of exchange happens as follows:

An ad request is triggered and the information is passed to the DFP ad server. Requests are sent using Google Publisher Tags, the Google Mobile Ads SDK, or the IMA SDK. Along with it, information about the user, device and targeting is also passed.
DFP runs a unified auction to determine the best yield.

DFP selects the best-trafficked line item to compete in the unified auction
DFP sends a bid request to targeted yield partner
Targeted yield partners run their own auction and return their most competitive bid to DFP
DFP hosts a unified auction and selects a winner

After dynamic allocation and all Exchange Bidding auctions have completed and a winner is selected, the DFP server returns a creative or Mediation list to the publisher for display.

If DFP line item wins the unified auction, the DFP creative is returned to the publisher.
If an exchange bidder or an Ad Exchange buyer wins the DFP unified auction, the buyer's creative is returned to the publisher.
If a Mediation yield partner wins the DFP unified auction, a Mediation list, or "chain," is returned to the publisher that includes Mediation yield partners with a CPM higher than the highest Ad Exchange or Exchange Bidding yield partner bid. The publisher's mobile app will then call each partner in the list in order for a creative to display.

Auction dynamics – The real-time bids (RTB) from yield partners compete as part of dynamic allocation in a unified auction. The best Ad Manager line item rate, expected Mediation yields and exchange bids are compared at the same time and the top bid wins the auction. Ad Exchange and yield partners bid once for each impression. All participants in the unified auction, compete equally for each impression on a net basis. Each exchange runs its own auction independently and then submits its bid into the unified auction. Third-party exchange bids do not set the floor price in Ad Exchange's auction.
Payments – All payments are facilitated by Google and determined by each Exchange Bidding yield partner's impression delivery volume. Buyers bidding through the Ad Exchange continue to pay according to the standard Ad Exchange auction model. When an Exchange Bidding yield group buyer wins the unified auction, the buyer pays the bid price. Publishers are paid according to the terms of their Ad Exchange agreement and Exchange Bidding contract addendum.
Getting Started with Exchange Bidding for Publishers (with their own ADX)
A primary mapped Ad Exchange account is required. This primary account must also be linked to DFP and set as the "default for dynamic allocation".
Google account manager to be contacted to sign an Exchange Bidding addendum to the Ad Exchange contract. This is a one-time process and does not need to be completed for each Exchange Bidding buyer. "Web" targeting will be available in Ad Manager yield groups configuration 2-3 business days after the contract addendum is processed by the Google account manager. There may not be any yield partners available until companies in DFP are created.
There should be available inventories which can be ensured from Google Publisher Tags (for web), the Google Mobile Ads SDK (for mobile apps), or the IMA SDK (for video).
Exchange Bidding in DFP should be set up by:

Creating a company for each exchange partner.
Targeting inventory with a yield group.
Getting Started with Exchange Bidding for Publishers (who do not own their ADX)
Ad Exchange allows third-party ad technology vendors for various functions. Third-party vendors undergo a business review. These vendors need to be declared ('Yes' in the declarable column below), in the RTB Bid Response. This is typical because the technology needs publisher implementation to work or it could be disruptive to a publisher's pages.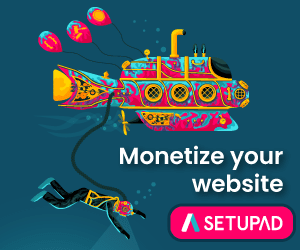 OKO monetization solution gives publishers a fully managed ad stack, plugged into the world's best demand partners together with the technology and support to make it work for them. They have excellent relationships with the best-known and best-performing header, exchange and direct ad partners available which allows quick plug-in into quality demand, pushing up CPM rates and increasing ad revenue. The working will be easier as there will be a single point of contact, a single reliable monthly payment and transparent unified reporting. These finally give the publisher more time to focus on the business as he knows that his ad revenue is looked after well. Key features being:
Ad manager speed test- After understanding the irritation people face while encountering slow ads, they developed OKO speed test tools ensuring publishers don't lose their valuable ad revenue.
Unified reporting across all demand
Ad Serving through Google Ad Manager
Continual ad speed monitoring
Exchange Bidding for Server to Server
Ad blocker monitoring
Header Bidding via Prebid and EMX
Intuitive, visual reporting
Innovative incremental ad units
Session level reporting
Since you need a managed partner to have access to Exchange bidding and ADX, we suggest one of the industry leaders- OKO as a solution provider. Use the link below to signup with the platform to get priority on-boarding.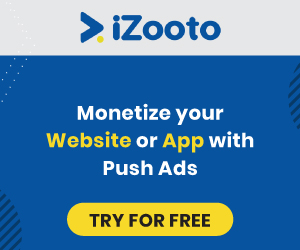 [quick_offer id=9011]
Difference Between Exchange Bidding and Header Bidding
Header Bidding
It is an advanced programmatic technique which helps publishers to offer their ad inventories to several demand partners simultaneously.
Also known as Pre-Bidding.
The most transparent programmatic technique where publishers have full control over the auctions.
Implementing Header Bidding increases page latency.
It is open for all exchanges and doesn't involve any taxes.
Major ad exchanges and DSPs have been participating in header auctions.
Exchange Bidding
It is a server-side unified auction where several Ad Exchanges and SSPs can compete along with AdX to win the impressions like header bidding.
Also known as EBDA – Exchange Bidding Dynamic Allocation.
Not a transparent solution as Google doesn't disclose the logic behind their enhanced dynamic allocation.
Page latency is reduced.
Participating demand partners are expected to pay a fee of 15% to 20% to Google.
It is still in the initial stage, so industrial adoption rate is quite low.
Benefits of Exchange Bidding for Publishers
Key factors that will enable publishers determine whether to use Exchange bidding for their auction or not:
Simplified Selling Format – Exchange Bidding provides a much simplified unified auction running in GAM360 by utilizing Google's infrastructure. There is no need for additional scripts to embed on the site which makes it faster and helps consume fewer data compared to header bidding. Publishers will automatically see a reduction in website load latency by not having to add Header Bidding Wrappers directly on their webpage.
Increased Competition – It is conducted on a more even playing field, with a publisher's inventory being bid on in a competitive atmosphere for every impression, which significantly increases yield and revenue earned for inventory while reducing a publisher's workload. Within Exchange, Bidding publishers are currently able to choose from a variety of exchange partners that can compete alongside Google Ad Manager.
More Revenue Flow – Publishers see significant revenue gains from allowing multiple exchanges to compete equally in a unified auction where each advertiser bids, with the bid being visible to everyone, enabling the highest bid to win. The higher the demand, the higher the CPM. Also enables a publisher's entire programmatic flow to takes place within Google's infrastructure, with Google handling the auction, reporting, billing, and payments. This has proved to be a substantial financial and operational benefit to publishers since they will not need to wait for payments from each of their demand partners every month.
Exchange Bidding Partner List
The EBDA partners that are configured for Exchange Bidding along with their supported serving environments and capabilities are:
Exchange Bidding Optimization Tips
Enable Dynamic Allocation – Dynamic allocation in DFP means there are third-party ad networks running on the same ad units, these third-party ad networks will compete for the remaining impressions when AdX is not able to fill spaces.
Enable Exchange Bidding along with ADX – The set-up of Ad Exchange and header bidding together, give the opportunity to push up the final CPM and increase earnings.
Setup Price Floors – A price floor is a minimum threshold price level below which an advertising campaign cannot be served. The lowest winning bid must be equal to or greater than the floor price.
Setup Pricing Rules – Identifying specific buyers, advertisers, or brands and associate a minimum CPM or target CPM with them can efficiently be done by open auction pricing rules.
Compete for ADX with AdSense – Running AdX and AdSense in parallel means buyers would be able to buy at the cheaper rate especially when there are some dynamic floors enabled for AdX.
Set Up Opt-in and Opt-out Rules
Sell Inventory Directly with ADX Buyers
Use a Price Floor Optimization Partner
Branding – Publishers set up a branded minimum CPM, buyers who are targeting their domains need to bid at least that minimum CPM to compete in the auction for their inventory or else they will be ineligible to win that impression.
Prioritization of ads according to the dynamic price floors, DFP target CPM, open auction prices, etc.
Blocking specific publishers/ advertisers for a particular time span to filter out based on activities, interests, niche, etc.
Opportunities are weekly projections of past data records where a small change affects impressions.
Roundup
To ensure publishers continue getting the greatest value for all their ad inventories, Exchange Bidding is getting expanded to allow more ad formats like video ads and transaction types such as programmatic deals. Publishers can access real-time demand from more than 10 exchanges including new partners like Triplelift and Aerserv directly in DoubleClick. Not only are publishers benefitting from Exchange Bidding, but also the exchange partners are also seeing a positive impact on their business. RhythmOne has seen a 40% increase in programmatic revenue. They've also benefited from access to higher quality inventory with cookie match rates exceeding 80%. Index Exchange also cites a 40% increase in total Exchange Bidding revenue. So, let's get started with Exchange bidding. Signup with an Exchange bidding partner now- we recommend OKO to all our publisher partners.
[quick_offer id=9011]
Our Recommended Tools for Publishers:
Looking to Increase your Ad Revenue:
Get in touch with me for a personalised consultation and increase your ad revenue across native, display, video (instream and outstream), in-app and other verticals. I also assist in customized DFP setup, header bidding, and content creation strategy. My skype id is:
ronniedey
. Feel free to connect!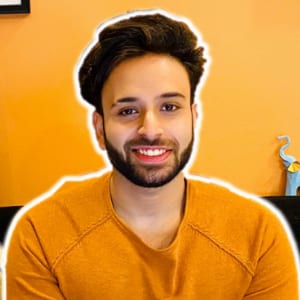 I and my team research various ad networks and can help you increase your overall ad revenue; so you could rake in more greenbacks with the best monetization platforms. Tap into the power of the online publishing business with me. I am just a mail away, so reach out to me if you want to scale up your website revenue. mail: [email protected]