Last updated on January 26th, 2023 at 05:05 pm
Google Ad Exchange is a program run by Google that helps publishers with granular control which in fact is not possible with AdSense. With Ad Exchange, you have the ability to make your inventory available as branded, semi-transparent, anonymous, or a combination of any two. However, Ad Exchange is an invite-only platform and requires publishers to have more than 50 million page views per month and a strong business model that can actually help in developing the advertising ecosystem.
Table of Contents:: Summary
Hide
Publishergrowth: The Revenue Acceleration Platform for Publishers
Blognife is elated to announce the launch of Publisher Growth- a community of publishers that helps you actively accelerate your revenue. This platform assists publishers in growing their traffic and revenue. As publishers, you can share and read reviews of ad networks and hosting companies. You can connect with other publishers to build links for growth and monetization hacks and more. This platform will help you stay up to date with the advertising and publisher ecosystem.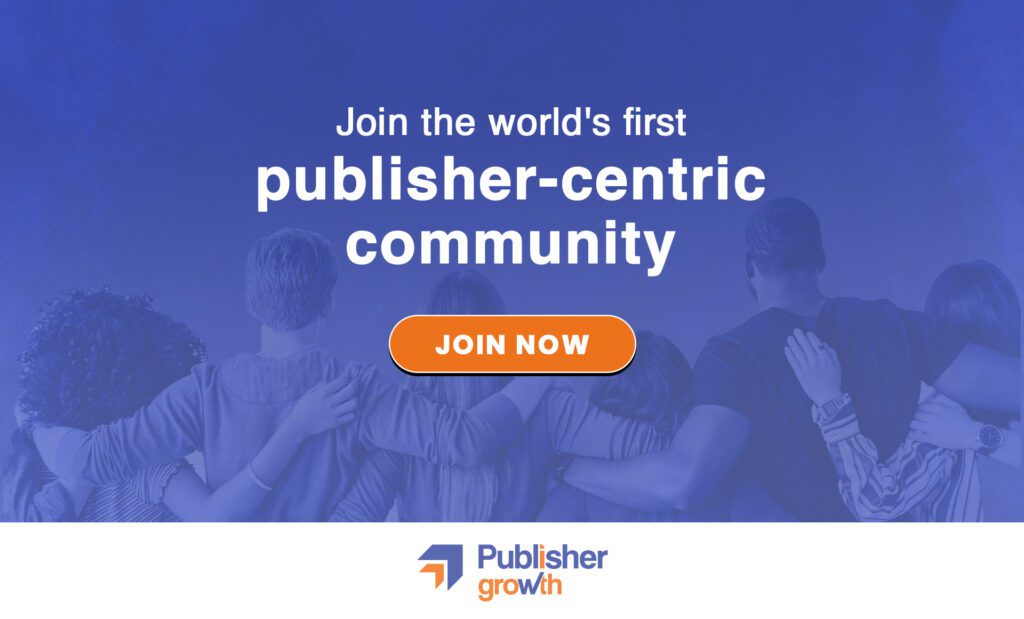 Features:
List of 200+ ad networks to monetize your site across all verticals.
Personalized site audit upon signing up on the platform that can increase your revenue.
Find all upcoming adtech conferences, webinars, and events in one place.
Stay informed with the latest adtech news across the globe.
Even for smaller publishers, it is possible to signup with Ad Exchange but should be a Certified Partner. A Google Certified Publishing Partner can create sub-Adx accounts for their publisher network and can manage their ad revenues. Here, we'd discuss why you should apply for Ad Exchange through certified partners and how it can increase your overall ad revenue. Also, you can take a look at Ad Exchange CPM rates for display and video.
Benefits of Google Ad Exchange over Google AdSense
Listed below are the benefits of Ad Exchange over Google AdSense and why you'd consider Ad Exchange as a better option for increasing your advertising revenue from your blog or website.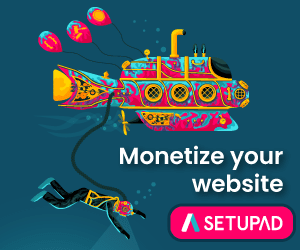 Ad Exchange makes your inventory available as branded, semi-transparent

, anonymous,

or a combination of any two.

The Deals interface of Ad Exchange allows you to set up your preferred type of Deals for fixed CPMs with buyers or Private Auctions with floor prices with multiple buyers.

Ad Exchange offers more account-level

filtering like a creative review, cookie, and data usage blocking, and ad technologies blocking.
Flexible reporting with the ability to create query-based reports

depending on the parameters provided by the publisher.

Ad Exchange offers a bigger pool of advertisers along with the ones who are available in the Adwords pool.

Ad Exchange offers an 80/20 revenue share where publishers get 80% of the amount that the advertiser bids for per impression. Whereas in AdSense, the revenue share is 68/32, and the publisher gets 68% of the amount the advertiser pays per click.

When using an integrated ad server like DoubleClick for Publishers, AdX offers yield maximization across sales channels: Ad Exchange looks at ads booked in your ad server and only delivers an impression when Ad Exchange has a higher net (taking into account revenue share) yield.
Ad Exchange CPM Rates 2023 for Publishers
Ad Exchange CPM rates are generally higher than normal AdSense rates. You can place 5 ad units with Google AdExchange and also run sticky ad units. However, if you plan to run a sticky unit, make sure you define the rule of the sticky unit in Ad Exchange or ask your ad representative to do the same. Here, we will discuss the display CPM rates for Ad Exchange and Video Ad CPM rates too.
Ad Exchange Display CPM Rates 2023
The ad exchange display CPM rates depending on the traffic geos and the type of content and ad clicks. It is always advised to put the ad tags at a prime location for maximum CTR. There is a positive correlation between the CPM rates and the CTRs for the ADX tags. Also, ADX allows you the following
Use sticky ad units 300×250 or 300×600 sidebar

Auto- refresh of ad units.
With ADX you can auto-refresh ads after 30 and 60 secs and bring in additional revenue. Having said all these, let us analyze the CPM rates for AdX. We have observed the CPM rates to be around 30%-35% more in the case of Ad Exchange. So, if a website is making $100 per day with AdSense only, it can make around $130-$135 with ADX. Now, the certified partner will be taking a cut of around 10-15% so your revised revenue would be around $115 to $120. So, this would give you a 15-20% addition to your overall revenue.
Here, for display, you can see the Adx CPM is around $0.36 which is kind of good given to the mix of my traffic.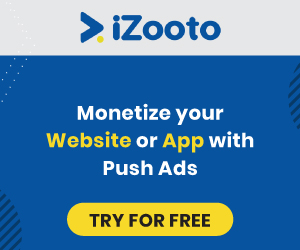 I would recommend using one AdSense ad unit at a prime location that gives you the maximum CTR and use 4 ADX ad tags elsewhere. Also, you can use the new in-article native ad unit.
Additionally, you can use DFP to fall back your Adx tag to an AdSense ad unit, and thus you'll end up earning some additional revenue if the Adx fails to provide coverage. (As you can see here, the coverage for display is around 90%)
Ad Exchange Video CPM Rates 2023
Also, with ADX, you can get started with video ads. The ad exchange CPM rates for video ads varies, depending upon the geography, engagement, click-through rates, and more. Also, publishers have the option to choose from the following ad types that they want to show on their video inventory
Pre-roll video ads
Mid-roll video ads
Post-roll video ads
Also, you have the option to include overlay ads along with trueview and skippable ad units to compete with the network. Let's take an example of the type of ad formats available for publishers in ADX.

Video Ad Types Explained
These are the video ad formats which are available to the advertisers in Ad Exchange for your video inventory.
1) Non-video ads– These are non-video ads but are served since Ad Exchange failed to show a video ad type on your inventory and thus, back-fills with non-video ads.
2) Standard Instream- Standard instream ads range from 0:15 seconds to 0:30 seconds where you can't skip past the ad.
3) Trueview+ Skippable Instream- With TrueView in-stream ads, viewers have the option watch the ad in full or to skip the ad after viewing it for 5 seconds.
4) VPaid- VPaid is an ad technology and the ads served in this format are termed as vpaid ads.
5) Video App Promo- These are basically video ads which promote a Play Store or an Appstore app. Such type of video ads tend to have a Click here URL which takes the visitor to the destination specified by the advertiser, should a visitor click on it.
6) Ad Request- When the player requests a video ad, it is termed as 'ad request'.
7) Match Request- If the ad network can match an ad based on the video player's request, it is termed as a matched request.
8) Coverage- It is the percentage of the matched request by ad request.
9) Estimated Revenue- The total revenue generated by the ad type.
Ad Impressions- The actual number of ad impressions which are served to the viewers is called 'ad impressions". It is always lesser than the matched request and the discrepancy is more technical like ad timeout, etc.
10) Ad eCPM- It is the ad revenue per 1000 viewable impressions.
As you can see here, the majority of the revenue is brought by true view skippable ads. Also, the CPM rate is around CAD$ 10 which is quite good compared to the standard CPM rates for display ad units. These video CPM rates are particularly for traffic coming from tier1 and tier 2 traffic.
AdX CPM rates for display and videos would vary based on your traffic sources. Do share your AdX CPM rates in the comment so our readers can have an idea of the average CPM of AdX. In our next article, we will discuss how we can increase our ADX revenue.
Our Recommended Tools for Publishers:
Looking to Increase your Ad Revenue:
Get in touch with me for a personalised consultation and increase your ad revenue across native, display, video (instream and outstream), in-app and other verticals. I also assist in customized DFP setup, header bidding, and content creation strategy. My skype id is:
ronniedey
. Feel free to connect!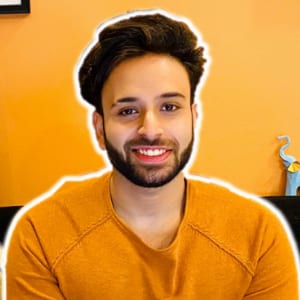 I and my team research various ad networks and can help you increase your overall ad revenue; so you could rake in more greenbacks with the best monetization platforms. Tap into the power of the online publishing business with me. I am just a mail away, so reach out to me if you want to scale up your website revenue. mail: [email protected]