In this post, we are presenting a detailed and comprehensive list of AdSense alternatives. The ad-tech ecosystem has grown and there are many players in the market today. So, you need not be dependent on only one ad network. AdSense is a contextual CPC ad network. In this list of AdSense alternatives we have listed popular native ad networks, contextual networks, pop-unders, CPM ad networks, in-text ad networks,  Mobile ad networks for web traffic, video ad networks (will be updated soon) and in-image ad networks. So typically, the option in front of you is tremendous.
1. Native Ad Networks as AdSense Alternatives
RevContent- Native Advertising at Scale
One of the fastest growing native ad network, serving more than 100 billion recommendations per month. Th network has been upfront and has shown promising results to both publishers and advertisers. While other ad networks take a cut of 50-40% of the advertiser's earnings, RevContent's 20% revenue share has made this more profit oriented for both advertisers and publishers. A lot of publishers at RevContent end up as advertisers too.
Revcontent is one of the most sought after native ad networks in the online ecosystem, serving some of the important names in the publishing arena such as NBC news, Forbes, CBS and so on. How Revcontent is different from other native networks is that, it involves a highly responsive widget, gallery implementations, infinite scroll and unlimited customization of the API to affect the website traffic of their client's website enormously. It has some of the industry's first patent pending products.
Pros:
High RPM rates for publishers- $3 and above
One of the industry's best revenue share rates 80/20
Revcontent offers highly customizable widgets and offers a high native feel of ads to users, so that users don't feel it is an ad
Cons:
Revcontent lays a number of restrictions to its publishers and advertisers and rejects most of the applications for quality purposes.
Smaller websites and blogs are usually not approved by the network and in order to quality the site needs to have high traffic.
Some of its users feel its ads are a bit intrusive.
Outbrain- Amplifying Branded Content
Outbrain was founded in the year 2006, by Yaron Galai and Ori Lahav and is headquartered in New York City. It is one of the top native ad networks in our list when it comes to quality of advertising. Outbrain monitor is ad quality to cut off most product based ads, thereby maintaining a high standard for ad quality and user experience it delivers. Outbrain has partnered with some of the most prominent industries out there in the market. Outbrain only accept  publishers with more than 10 million page views per month ensuring the quality is maintained from both side of the eco-system.
3. Gravity- Personalizing the Web
Gravity is a content recommendation engine backed by the AOL network and has some of the biggest publishers like about.com, Huffington post etc.  You need to have a minimum of 1 million page views to join Gravity ad network.
Personalized content and native ads- Information overload! People are inundated with information and choices. In this environment, it's hard for people to find the content that will interest them most on your site. Gravity helps your users find compelling content and engage with relevant native ads – enhancing user engagement and generating incremental revenue.
 Nativo- Native ads at Scale
Nativo is the leader in true native advertising: brand content served within publisher editorial streams, matched to the look and feel of each publication, fully integrated and consumed on the publisher site, across screens to deliver. Nativo is a five year old Long Beach, CA startup that aims to simplify this process for all parties involved. It has several premium publishers like- The Street, USA Today Sports Media Group, Source Interlink Media, Kiplinger Washington Editors, Internet Brands, Entrepreneur Media, Investor Place Media, Reader's Digest, and Sandusky Newspapers.
Taboola
Taboola help advertisers drive traffic and publishers to monetize their web property. Taboola is a good option for Indian traffic as well. I have used Taboola and they provide 1-3 cent for Asian traffic and 10 cents for US traffic. Typically, my overall CPC is around 2-4 cents which is OK since you can use their widget in addition to your existing AdSense. Publishers and advertisers can login through the backstage to check report or create campaigns. If you're looking for a detailed review of Taboola, consider reading this post.
TripleLift- Automated Native Advertising
Triplelift is a relatively new native ad network (2013) with a growing number of publishers. I couldn't find much info about them on the website or internet. So, I really can't comment on the legibility of the platform, however, if lets us know in the comments if you have used their service.
Native ads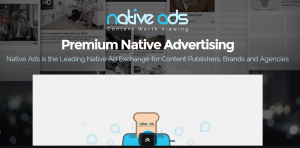 Nativeads claims to be a premium native advertising network, which can be run along with AdSense. They have a moderated approval process and responds to your approval status within 12 hours. While I haven't tried this network, I have heard in the comments that they don't pay good rates per click, typically revolves around 1 cent to 2 cents a click.
Adsnative
Located in the heart of San Francisco with additional offices in New York City, and India, AdsNative is strategically positioned in both the tech and publishing worlds. According to them, "We love the fast-paced start-up lifestyle, and have garnered solid support for our evolving business. Since 2013, our company has raised $11M." Ads Native looks promising, but we are yet to test its scale and reach.
Adnow
Adnow is a relatively new native ad network. I got to know about this ad network from one of my client. Although new, Adnow has offered my client an RPM of $1 and his site is averaging 3 Million page views per month and has received a few payouts as well. If you have good European traffic, I suggest you consider Adnow as an option to monetize your traffic.. I have started running AdNow on my blog and is doing a page RPM of $0.70 with two widget. Read a detailed Review of AdNow here at Blognife.
[wpsm_offerbox button_link="http://adnow.com/?referral=174204″ button_text="Signup" title="Adnow- Native Ad Network" description="Adnow will help you make additional revenue from your existing traffic by simply putting an ad widget anywhere on your content. Suitable for mid sized publishers and bloggers." thumb="http://blognife.com/wp-content/uploads/2016/04/Capture-1-1.jpg"]
Content.ad
Content ad is a popular name which comes to my mind after Outbrain, Taboola, RevContent. They have a good network of advertisers and publishers. Content.ad widget seems to be cleaner and spam free. I suggest you to try content ad if your website is not approved by RevContent, Outbrain or Taboola. Content.ad provides 100% fill rate and serves 25 Billion page views a month.
Adblade
Adblade is a content style and native advertising platform owned by Adiant. Adiant is based in Somerville, New Jersey and was founded in January 2008. According to Ad Safe Media, Adblade is a top "brand safe rated" ad network. Adblade works well if you have a significant amount of US traffic.  You need to have a minimum of 500,000 page views to qualify as an Adblade user.
 Disqus
I ran Disqus for 2 days and was not impressed with the revenue that their native ads were generating. The ads were having 30% viewership on an average and the widget was reporting an RPM of $0.30. So if I have 10,000 pageviews and 30% of times the ads were visible and the widget RPM is $0.30, then I am making around USD 1 per day. It is pretty less in comparison to other native ad networks like Taboola, Adnow etc. Both Taboola and Adnow gets me around $2.5 per day for the same traffic! Bottomline- Disqus CPM rates aren't great! However Disqus can be recommended as an entry level native ad network to bloggers with low traffic.
Mgid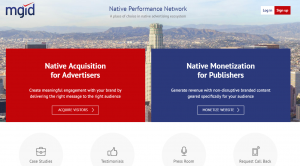 Mgid is used by quite a number of publishers. Though they do have some reputation of serving spam ads, their ads do pay. Most of the time you'll see product based ads and based on the traffic source, you can expect an RPM of 50 cents to a dollar. However, while writing this article, I thought of giving Mgid a try and thus have got it live on one of my website. I will update the performance of Mgid with you in a while .
Revenue.com seems to be in business for sometime, however, haven't heard of this ad network before. Their website says,"Revenue.com is on a mission to free the world from annoying ads, by replacing them with relevant and consumable content. We go to sleep every night dreaming of a world in which ads don't suck, and each day we get closer with every click."  The do provide native in-stream ads. If you have more info about this ad network, do share your views and experience in the comments section.
Sharethrough
Sharethrough, which started out as a video ad company but has become focused on in-feed native ads, is trying to encourage better content with a new feature that actually scores the quality of ads. It's not analyzing the content itself, but instead looking at factors that indicate whether or not people actually like it — views, clicks, social sentiment, and the relevance of the story to the current news and social mediaconversation. The company has a number of products that can help publishers and advertisers increase their overall revenue and ROI from native ads.
Facebook Audience Network
Facebook's Audience Network allows you to run native ads for mobile web. Although you may not get a 100% fill rate with them, its worth a try especially if you have good mobile traffic. The CPM might hugely vary from blog to blog, but since it comes from the umbrella of Facebook, overall revenue should be good. I have created a detailed guide on getting started with Facebook Audience Network which you might take a look.
 Ayboll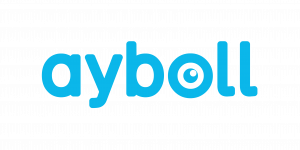 Ayboll operates on the CPC basis, helping its publishers earn 50% revenue share. When users click on its 'recommended links', these outbound links take them to the content page of paid advertisers with a high potential to transform traffic into leads. I used their network long back after reading a review. However, it didn't work out on my blog. After serving 80,000 widget impressions, and delivering 400 clicks, I received 15 cents as revenue.
Spoutable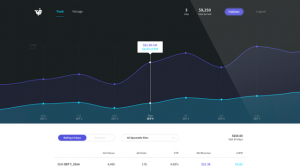 I found Spoutable while browsing through a website and found this native ad network quite interesting. They analyze user behavior and their ads are triggered on exit intent. Spoutable serves ads through its own and partner networks which include RevContent. Their on-screen ads look decent and have a NET 15 days payment policy and accept paypal payment. I have started tested Spoutable on my site and several publisher sites and found the CPM rates to be quite decent especially for US and Canadian traffic.
[wpsm_offerbox button_link="http://my.spoutable.com/signup/WhtbIf" button_text="Signup" title="Spoutable- Premium Native Ad Network" description="One of the top performing native ad network which can make you additional revenue. Earn high CPMs with Spoutable. Highly Recommended " thumb="http://blognife.com/wp-content/uploads/2017/01/spoutable-icon_purple-7f2509d2416f8fd14e985ff15ac5066a24115e3c312cb695692fe44514a013a7-1-1.png"]
 Instinctive.io
With a unique combination of agency services and state-of-the-art technology, we offer a single platform to manage the creation, syndication and measurement of your brand content. Elevate and streamline your content strategy and achieve scalable ROI. Instinctive seems to a Native ad network that works directly with brands delivering high returns on both ends.
Gemini- Yahoo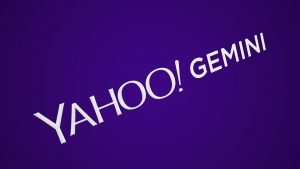 Gemini is the native advertising product of Yahoo. Currently, Gemini accepts publishers who operate as a company from US. Thus, if you're residing in US, Gemini can be a good option. Publishers who have used Gemini or is currently using Gemini can share their experience in the comments below. It will be quite helpful for other publishers.
2. Contextual Ad Networks as AdSense Alternatives
Chitika
Chitika was founded in the year 2003, and is one of the top Ad networks for Publishers that works equivalent to Google AdSense. Chitika serves thousands of Ads around the world and has a huge customer base that stands as a testimony to its reputation as a leader in the industry. Chitika has been announced as the most credible and a worthy alternative for a number of the top ad networks such as Google Adsense, AdWords and Yahoo publisher's network.
[wpsm_offerbox button_link="http://www.chitika.com/publishers/apply?refid=ronnie_dey" button_text="Get Started" title="Chitika- Contextual AdSense Alternative" description="Chitika works best if you have good US and Canadian traffic" thumb="http://blognife.com/wp-content/uploads/2016/08/sticky-ads-placements-1-1.png"]
Media.net
Two of my friends run Media.net on their blogs and they've reported better CPM rates, in fact better than the Google RPM. You're allowed to put 3 Media.net Ads and they can be run along with Google AdSense Ads. A friend who runs a Technology blog has reported a CPM rate of $0.50 to $1.0. he gets a substantial amount of Indian visits along with visits from US, UK, Canada. Media.net provides a dedicated support manager for each of the publishers and you're able to receive substantial optimization tips from them. They are friendly and customer support is tremendous for both new and veteran publishers.
[wpsm_offerbox button_link="http://bit.ly/2jto2Bu" button_text="Signup" title="Media.net- High Paying Contextual Ad Network" description="Media.net is perfect for websites having US, UK and Canadian traffic. Enjoy high RPM close to AdSense.Use this link to get a bonus of 10% on top of your regular earnings for 3 months." thumb="https://i0.wp.com/blognife.com/wp-content/uploads/2016/03/Media.net_.jpg"]
3. In-Text Ad Networks as AdSense Alternatives
Infolinks
Infolinks is one of the oldest in-text ad networks. In the recent years, they came up with innovative ad formats which include banners, in-text ads, and ads which are powered by intent. With more than 150,000 publishers and 100% fill rates, they are still one of the most preferred ad networks after AdSense. Getting started with infolinks is quite easy, and they also provide a plugin for an easier WordPress integration.
[wpsm_offerbox button_link="http://www.infolinks.com/join-us?aid=2834942″ button_text="Recommended" title="Infolinks- AdSense Alternative" description="Use Infolink's in-text ad solutions and native ads to boost your overall revenue." thumb="http://blognife.com/wp-content/uploads/2016/07/infolinks-logo-1-1.jpg"]
Viglink
Viglink is an excellent ad network that transforms all outbound links on the blog into affiliate links. The best part of this network is that all of its links are SEO friendly and does not hamper the user experience at any level. The network is backed up by Google, and it identifies all commercial products mentioned within the publisher's content. The network invigorates these terms and transforms them into a number of revenue generating hyperlinks. The destinations of these links are determined through real time, advertiser bid auctions.
[wpsm_offerbox button_link="viglink.com/?vgref=413496″ button_text="Signup" title="Viglink- Monetize your content" description="Viglink offers additional source of monetization for your blog. Add the Viglink anywhere code and your keywords will turn to affiliate links " thumb="https://i1.wp.com/blognife.com/wp-content/uploads/2016/07/VigLink-Powering-Content-Driven-Commerce.png"]
Skimlink
Skimlinks is an amazing ad network that eases off all the effort that are usually associated with affiliate marketing. The network works behind the scenes and helps publishers gain good commission through valuable links that are included in the posts. Its years of experience in working with different types of blogs and its patented technology converts all product links in the content into affiliate links that are capable of earning good revenues.
4. Pop Unders Ads as AdSense Alternatives
AdPop
AdPop is an Pop-under Ad Network run by the native advertising company Adnow! AdPop claims to have 100 per cent Geo buyout with a CPM upto $6. However, most of the time you will get rates which will be much less since the maximum rate that they have seen for a site is $6 per 1000 pop-under impressions and chances are rare that you will be reaching that CPM. However, the good thing with AdPop is you get money in advance to try their service if any of their account managers reaches you.
PopAds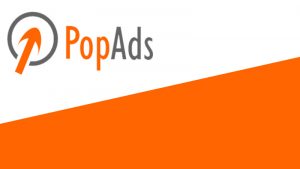 Popads.net is a great and a reliable pop-under advertising network that allows publishers of all sizes to make revenue from their websites. Pop ads is a performance based network which specializes in pop-under ads and offers excellent rates. They are able to monetize ads from all countries in the world and pays its publishers daily once they reach their minimum payout of $5. It approves publishers instantly and offers tab ups, tab unders, pop ups, pop under ad formats. The Ad network is being owned by Tomksoft S.A, which is a joint stock company based in Costa Rica. It is one of the Alexa top 100 websites and their ads are used by thousands of publishers across the globe.
[wpsm_offerbox button_link="https://www.popads.net/users/refer/12126″ button_text="Try Now" title="Popads.net- The Best Pop-Under Network" description="The most reliable and best performing pop-under ad network for global traffic with daily payouts. " thumb="http://blognife.com/wp-content/uploads/2016/08/PopAds.net-Adsense-Alternative-Review-1-1.jpg"]
Propeller Ads, is based in the UK and was founded in 2011 with the intention of powering websites with clickable ads to transform them into revenue. Since inception, the company has come a long way in this ordeal and is currently serving more than 650 million ad impressions daily for both PC and mobile website visitors. They serve their publishers with a plethora of ads in the form of banners, sliding banners, direct links, pop under ads and a number of other formats. Propeller ads can provide you with a high CTR but generally, end up forcing your visitors to download unwanted software or tools. I tried Propellers ads on my blog and had a horrible experience.
[wpsm_offerbox button_link="http://www.propellerads.com/?rfd=eNE" button_text="Signup" title="Propeller Ads- High CPM Ad Network" description="A perfect ad network for sites which are not monetized by AdSense." thumb="http://blognife.com/wp-content/uploads/2016/05/propeller_ads_header_2-1-1.jpeg"]
Ad Cash
Adcash is a worldwide advertising platform based inTallinn, Estonia. As of 2014, the Adcash platform delivered advertising content to hundreds of millions unique visitors each day through its network of over 100,000 websites and mobile applications. Most of Ad Cash's ads cater to mobile gaming. It is also one of the well-known ad networks in CPA category.
Edomz
eDomz.com is one of the best online Ad networks that has been in the business of diverting quality traffic to advertises since 2005. It's pop-unders runs on a cost per view model and it also offers CPM ads. The network is said to provide good rates for pop-unders and offers on time payment to its network of publishers. Also, eDomz works great with Indian traffic.
[wpsm_offerbox button_link="http://www.edomz.com/signup.php?referrer=ronniedey" button_text="Signup" title="Edomz- High Paying Popup Network" description="Edomz is a high paying CPM and popunder ad network which particularly works well with Indian traffic." thumb="http://blognife.com/wp-content/uploads/2016/08/eDomz.com-Leading-Ad-Network-Providing-Pop-and-CPM-Advertising-1-1.png"]
ExoClick works best with celebrities, gaming, streaming, download, and adult websites. Since the ads are more tuned to software installs, the CPM rates will improve if you have a website with the niches mentioned above! I have used them and got CPC rates as 1 cent. Nothing great unless you have high traffic volume.
RevenueHits
RevenueHits is a Geo -targeting Advertisement Network that adjusts according to the nature and volume of traffic the blog receives and not on the requirements of the advertiser. Their innovative performance base was designed to help bloggers and publishers monetize their toolbars, websites, IM applications and search widgets. Their targeted pop-unders, interstitials can generate you good amount of money. If you have a songs/downloads website, you can make good cash with revenuehits. After reading few forums what
Promoter
This is perhaps the only other site which is listed in top 1000 alexa rank after popads. It seems to be more of a CPA ad network than CPM network. However,they seem to be reliable and worth a try. There are a lot of ad formats which you can try and pop-unders and pop-ups are certainly one of their best payment ad units.
Adsterra
I haven't used adsterra network but heard good reviews about them. With an Alexa rank of 19,000 they might be legit. However, few publishers have reported low earnings with Adsterra too. So it is completely upto you to test this ad network. They are a Russia based network had have good demand for Asian traffic.
Infinity Ads
I used infinity ads on one of my blog back in 2011. They provide decent rates for their pop-unders and interstitials. Though they are not a very popular ad network like popads.net but the pay rate is goo and can be recommended. They have a minimum payout of $3 and the payment is processed weekly, so you can always give a try!
Ad-maven
Founded by the best minds in the Advertising & Security industries, Ad-Maven holds 15 years of experience. Beside leading the Popunder advertising industry, Ad Maven also Offering a large number of other monetization methods (such as Popup, NewTab, Banners, lightbox, interstitial, slider and more), Ad-Maven is able to maximize publishers' revenue and get the highest CPM rates for your entire inventory.
5. CPM Ad Networks as AdSense Alternatives
Criteo
Criteo is a CPM based ad network that use AdSense as a fall-back to increase overall revenue for a publisher. Criteo's ad serving Engine is made of state-of-the-art machine learning algorithms that continuously incorporate and learn from new data, the accuracy of its prediction and recommendation in serving an ad improves with every ad they deliver. Their technology allows publishers to get extremely high CPM rates. However, Criteo buys traffic which are only relevant for their advertisers and pass the remaining to the backup ad tag. You can expect the fill rates to be anywhere around 10-20%, and higher in case you have 100% tier one traffic.
Minimum Traffic Requirement for Criteo: Criteo runs on a self-serve model and they don't have a minimum traffic requirement as such. CPM rates can vary based on your traffic and niche. You can expect Criteo's CPM rates to be 2X or more than your AdSense CPM rates.
Advertising.com
Advertising.com is one of AOL's advertising division which also include the personalized native ad network Gravity. If you have a niche that is interesting to Advertising.com, they can buy your US traffic at flat CPM rates which can be USD 2 and above. Since their base is majorly US, you can try this network if you have substantial US traffic, otherwise chances are high that you won't be accepted.
Exponential
Tribal Fusion is one of the largest independent ad networks which has campaigns for global traffic across it's network. The company pays premium rates to its publishers since the sites accepted by Tribal Fusion are of extremely high quality and this ends up in quality conversions for brands. Also, Tribal Fusion has a decade long experience and hosts some of the largest brands globally as its advertiser base.
Minimum Traffic Requirement: You need to have more than 5,00,000 visitors per month to be eligible for a publisher agreement at Tribal Fusion. CPM rates will be $1 and above for Asian traffic and can be 2-3 times for US traffic with almost 70% fill rate.
Sulvo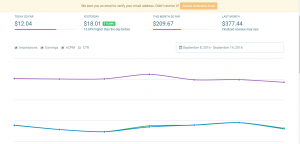 Let me tell you a little bit about what Sulvo really is and how it helps publishers today. The Sulvo platfom utilizes a patent-pending price prediction algorithms that help publishers to raise their CPM rates. These algorithms analyze the value of the impression before the advertisers give us any information about their buying criteria. Publishers coming from Adsense experience a 25-150% lift in a matter of hours.
Minimum Traffic Requirement for Sulvo: You need to have a minimum of 1 million page views per month to be eligible for Sulvo platform. However, they are not very strict on the traffic requirement, requireand if your site is quality, you may be approved even for a lower volume.
PulsePoint
Pulse point is a next generation advertising platform that combines the science of programmatic targeting and website optimization with that of content marketing. Its platform has been powered by the best technologies that allow brands to engage efficiently with the right audiences so as to help its publishers generate revenue through actionable insights.
Pulse point accepts publishers from any part of the world, but seems to be much focused on US traffic. Websites from Tier 2 countries couldn't gain more with this ad network and their fill rate would be 30-40%. The fill rate for US websites is about 100% and the Ads offered by this ad network are clean as it works well with quality advertisers.
Traffic Requirement: Pulsepoint is a self-serve ad networequires moderate page views and significant US traffic percentage.
Epom
Epom is an ad network that works with publishers and advertisers in more than 40 different countries. It has an international coverage with its head office located in Kiev, Ukraine; the company is headed by Mr. Anton Ruin. It was started in the year 2010, and gained tremendous popularity in 2014 and is an excellent platform that connects advertisers and publishers under a unified advertisement exchange platform. Reasons why most publishers prefer Epom ad network are its campaign optimization techniques, real time reporting with graphs and its options to monetize unused inventory.
Edomz
eDomz.com is one of the best online Ad networks that has been in the business of diverting quality traffic to advertises since 2005. Its innovative ideas have taken contextual advertising and ad monetizing to a new level for its advertisers and publishers. Its publishers are able to realize more than one million impressions every day and its advertisers are able to reach their target audience instantly.
[wpsm_offerbox button_link="http://www.edomz.com/signup.php?referrer=ronniedey" button_text="Signup" title="Edomz- High Paying Popup Network" description="Edomz is a high paying CPM and popunder ad network which particularly works well with Indian traffic." thumb="http://blognife.com/wp-content/uploads/2016/08/eDomz.com-Leading-Ad-Network-Providing-Pop-and-CPM-Advertising-1-1.png"]
UberCPM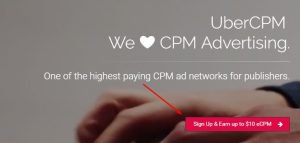 UberCPM is a fast growing CPM ad network with some good rates if you can give them quality placements on your site. They use ADX as a back-fill for inventories which they are unable to monetize. So, if you're already using too many ad units on your site, you may need to consider reducing the number if you're going ahead with UberCPM. You need to place your UberCPM ad tags above the fold and places where the ads can be viewed.
Traffic Requirement for UberCPM: UberCPM doesn't have any minimum traffic requirement. You need to have quality content and should not send bot traffic.
Promoter
Promoter is a global ad network with traffic offerings from more than 190 countries. They do have a good Alexa rank under 1000. However, their ads are more adult, downloads, dating type and should be used if you've huge traffic volume on any of your sites.
Minimum Traffic Requirement for Promoter: Through the traffic requirement is high, you can get approved if you apply for them.
CPM rates offered by Promoter: Promoter have a number of ad sizes and a types. Their standard banner ads can pay you around $.25 CPM. This would highly depend on the placement and the traffic quality.
Sovrn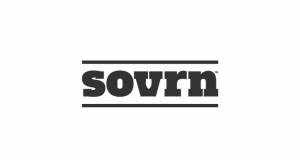 Sovrn helps publishers grow their business on the web. They provide a number of tools including Header bidding, On-scroll and others. Sovrn keeps rolling new features like SSL compliant ad tags, new banner ad sizes and they are also recommended by Monetizemore (a popular blog on publisher monetization solutions). However, Sovrn has some negative reviews in webmaster based forums for serving ads which are not user-friendly. I have worked with Lijit, the original ad network which Sovrn took over and the CPM rates were Okiesh.
Minium Traffic Requirement for Sovrn: Sovrn pretty much accepts sites with good quality and as such don't have any traffic minimum. I however need to check on their minimum traffic requirement, if any.
6. Mobile Web and Interstitials as AdSense Alterntives
Mobicow
If majority of your traffic is coming from Mobile and you're running a social/viral page with less user engagement, and monetization is the main motto, then you can take a look at Mobicow. They accept pretty much all sites as long as they don't have objectionable content. Mobicow serves full page interstitial ads on mobile screen and can pay you an eCPM of USD 5 and above. However, the exact eCPM will be dependent on your traffic quality. The network minimum is $0.30. I personally haven't used mobicow on any of my site but it can be a good recommendation for publishers who have huge number of mobile traffic. Additionally, you get paid once you reach the $5 dollar threshold. Try MobiCow
Inmobi
InMobi is a mobile advertising and discovery platform backed by Soft Bank and Kleiner Perkins Caufield & Byers. InMobi enables consumers to discover new products and services by providing contextual and personalized ad experiences on mobile devices.
The Miip platform, launched with the goal of realizing this vision, combines the power of pristine data, refreshing creative design and powerful back-end integrations to deliver an unparalleled advertising experience for mobile consumers. While advertisers can now extend beyond driving brand awareness and app installs to driving transactions & sales from their mobile campaigns, consumers can be inspired to shop & buy products from their mobile devices, in the moment that matters the most. InMobi has 20,000+ global advertisers and is one of the most effective solution for mobile web traffic.
7. In Image Ad Networks as AdSense Alternatives
Imonomy
Imomomy is an advertising solution company based in Israel, and a pioneer in visual semantic tools and technologies that benefits publishers and online advertisers. They work by analyzing text from websites and match them with copyright free images sourced from its database and include them as in-image ads along the content. They are able to present contextually relevant ads by leveraging on programmatic advertising technologies and semantic analysis software and thus maintain high relevancy of ads. They are also able to drive rich user engagement on a web page and work on a freemium model that shares its revenue generated through ads with its publishers.
Minimum Traffic Requirement for Imonomy: You need to have a minimum of 1,50,000 views a day to be eligible for Imonomy in-image advertising solution.
Fork Media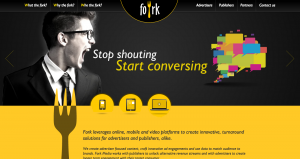 Fork Media is the only Premium Ad network Brand based in India with the Philosophy to synergize between Brand and Content. Its in-house ideation cell merged with its content creation capabilities is the backbone behind its success and the company has a proven track record of delivering excellent value to largest publishers and brands across the globe. Though a young successor of ad networks business, its hybrid technology, termed as 'Ant Farm' has proven to be a great success with some of the leading Publishing brands such as The Hindu, Hindustan Times, Headlines today, Zee News, Live mint and so on.
Fork Media Minimum Traffic requirement: Though nothing is mentioned regarding the minimum publisher traffic requirement, however, we believe that Fork Media works with only quality sites having more than a million page views per month.
NetSeer
NetSeer Ad Targeting Company is a creator of concept targeting and serves its publishers and advertisers generate exceptional revenue through its patented Concept Graph Intent engine. Their advertising performances are not just targeted, but are device compatible across mobiles, desktop and tablet devices. Its inventory is being backed by accuracy, brand safety and relevance and it helps its advertisers maximize the value of their digital possessions. Its content monetization avenues through topical links and relevant search ads help publishers monetize their sites across market competitions. The company is based in Sunnywale, California and also operates in New York City.
Minimum Traffic Requirement for Netseer: You need to have a minimum of 5 million page views per month to apply for the NetSeer ad network. Each account has a dedicated manager. The traffic requirement might come down once they start their own self-serve model. I have seen Netseer ads on a number of publisher websites like Wikihow and others.
GumGum
Gumgum taps the power of image recognition technology and unlocks the value of connected images to deliver highly effective ad campaigns and best insights to marketers. This image advertising technology first came to existence in the year 2008 and has since been leading the industry with prompt solutions that helps publishers monetize their images and offers relevant ways for advertisers to propagate their brand stories through pictures.
Vibrant Media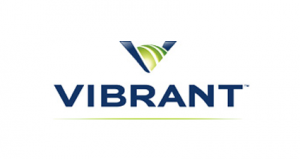 VibrantMedia is a leading name in advertising industry and has been around for years.They recently acquired ImageSpaceMedia which is an in image advertising network. VM provides in image ads in their product line along with other offerings. They can monetize international traffic, however, they skim through individual websites thoroughly to ensure that they have sufficient inventory for the site. The minimum payment threshold is $50. Vibrant Media do accept websites with moderate traffic. However, you need to have majority of your traffic from US.
Admedia
Admedia offers in image ads.They also have lot of other monetization solutions. They do not have strict traffic requirement. It is easy to get approved. The minimum payment threshold is $100.They are not dedicated in image ads network, however, they have less variety than Luminate and GumGum.
Kiosked
Until today, publishers' options for running in-content ad placements have been limited; controlling your demand isn't possible with managed services, while self-serve platforms only allow it through one format. Kiosked now offers the easy SaaS Platform for serving your ads. Publishers can implement all Kiosked placements, units, and configurations through their own adserver, whilst maintaining control of the demand stack. With the Kiosked SaaS Platform you can either run your own demand exclusively, or pass back to Kiosked, so we can fill the remainder of your inventory.
Kiosked works with leading publishers including about.com, pcworld, dailymail and others. Traffic requirement would be high.
Hope this comprehensive AdSense alternatives list of 2016 can help you find the preferred ad networks of your choice. Do keeping visiting Blognife for more interesting updates on publisher monetization.
Editor's Pick: Tools Recommended by Blognife
This display was created using Lasso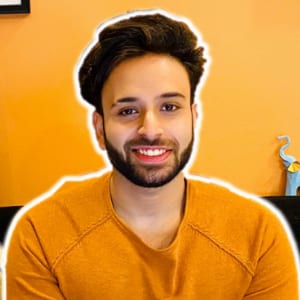 I and my team research various ad networks and can help you increase your overall ad revenue; so you could rake in more greenbacks with the best monetization platforms. Tap into the power of the online publishing business with me. I am just a mail away, so reach out to me if you want to scale up your website revenue. mail: [email protected]