Last updated on January 26th, 2023 at 04:14 pm
Over the years marketers have moved from traditional advertising to digital advertising. We have seen a gradual shift of media buying from contextual to interest-based and now programmatic. Today, demand-side platforms aka DSPs play a significant role in helping marketers reach better ROI and growth rates with targeted ads that are displayed to potential customers across an array of websites. Leading DSPs have helped publishers make more revenue, however, most of these DSPs bid via ad exchanges and through SSPs, platforms to minimize the ordeal of dealing with a number of publisher partners. If you're a publisher with a good volume of video inventory, you can approach these networks to start monetizing your video inventory at premium rates. Take a look at the 10 best video DSP lists of 2023. 
Publishergrowth: The Revenue Acceleration Platform for Publishers
Blognife is elated to announce the launch of Publisher Growth- a community of publishers that helps you actively accelerate your revenue. This platform assists publishers in growing their traffic and revenue. As publishers, you can share and read reviews of ad networks and hosting companies. You can connect with other publishers to build links for growth and monetization hacks and more. This platform will help you stay up to date with the advertising and publisher ecosystem.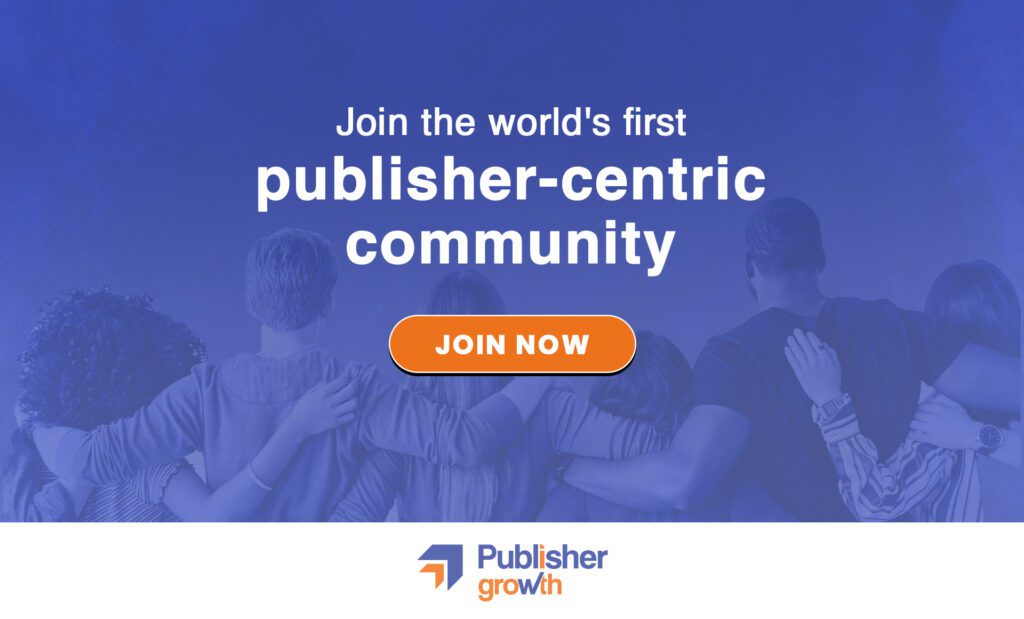 Features:
List of 200+ ad networks to monetize your site across all verticals.
Personalized site audit upon signing up on the platform that can increase your revenue.
Find all upcoming adtech conferences, webinars, and events in one place.
Stay informed with the latest adtech news across the globe.
10 Best Video Demand Side Platform DSP List of 2023
Here we are going to discuss the 10 best video demand-side platforms list of 2023. Publishers who are looking to increase their ad revenue with video ads (native, instream, outstream) can work with these DSPs directly (if they have the volume) or use an SSP platform that aggregates these demands and provides unified reporting to the publishers. If you're currently using any of these, do share your experience with us.
1. TREMOR VIDEO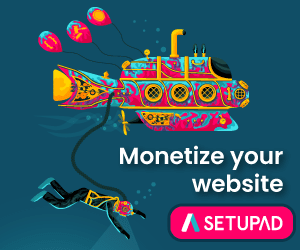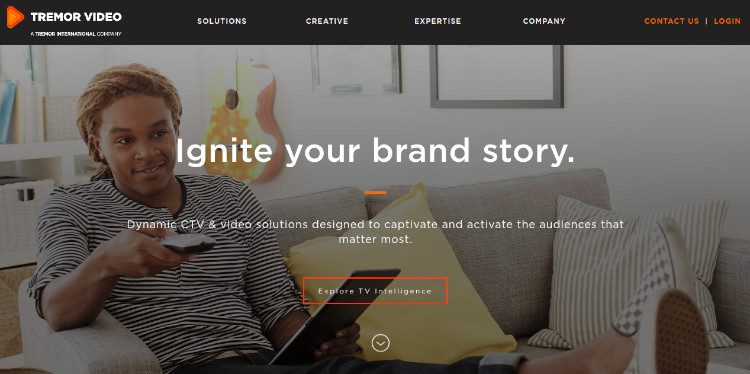 The leading provider of technology-driven video advertising services, Tremor Video, allows brand advertisers to engage consumers across multiple Internet-connected devices. Their clients are some of the largest brand advertisers and media agencies in the world and hands down, they have been doing an excellent job. Their very strong online video system includes more than 500 premium websites and mobile applications.
2. BRIGHTROLL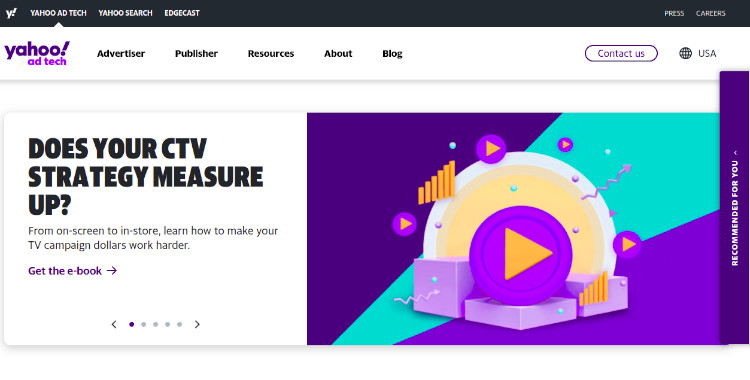 The only independent and unified programmatic platform to reach audiences that make use of the web, BrightRoll, offers innovative video advertising solutions, which include, proprietary ad serving and optimization, advanced audience targeting, standard-setting ad units, and transparent reporting that helps reach audiences across the web. Their campaigns are very scalable and adaptable and are delivered with utmost efficiency. Brightroll is one of the leading video DSPs from
3. TUBEMOGUL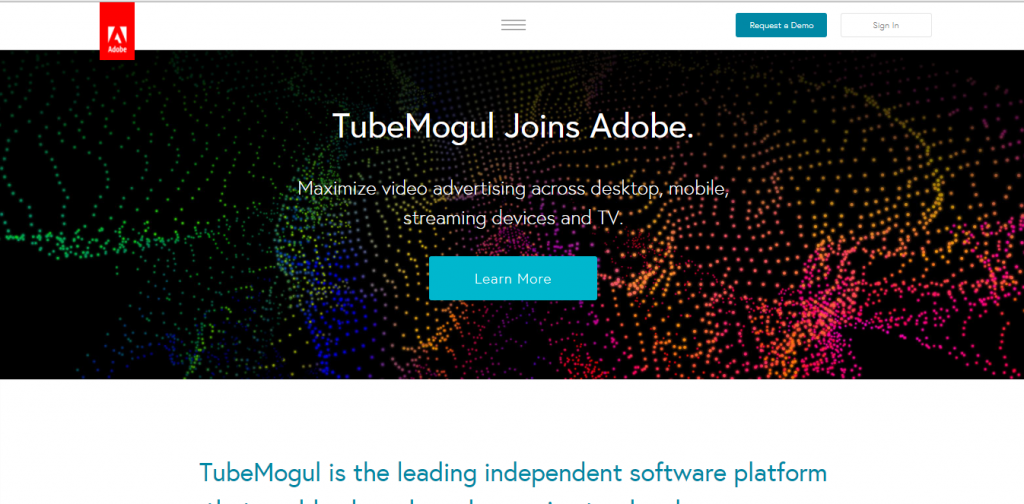 One of the top leading independent software platforms, which allows brands and agencies to plan, buy, measure, and optimize their global advertising. They have a put-together approach for campaign management and cross-channel advertising, which makes it just as famous as it is, for it allows a global reach. The TubeMogul account allows easy dealing with private access to premium inventory, which is quite rare.
4. APPNEXUS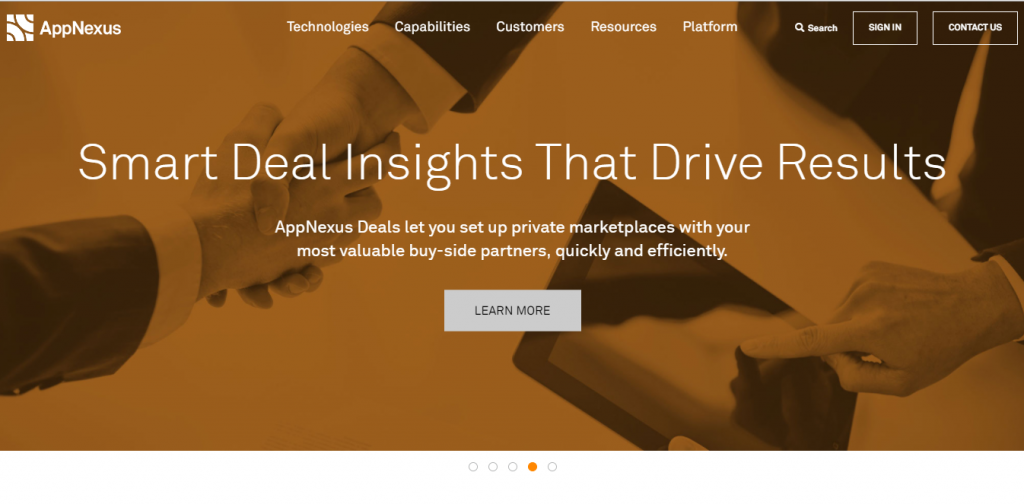 Appnexus is a multinational technology company with a brilliant and widely preferred cloud-based software platform, which enables and optimizes programmatic online advertising other than that, it offers an infrastructure for online auctions and technology for data management, optimization, financial clearing, and support for advertising campaigns that have been directly negotiated with and it has also integrated with ad sources like DFP.
It requires one to have 10 million page views per month to become a publisher.

AppNexus has a competent ad quality and strives to keep up with it and consequently maintain it using the AppNexus Console. It assures that the ad quality is up to the standards of the publisher.

AppNexus has a plethora of ad formats from which a publisher can make a choice of what suit him the best. It includes Banner Ads that appear above or alongside content, Expandable Ads that can be enlarged further from their initial dimension, Pop Ads that display in a secondary browser window, Mobile Ads like In-Apps or Web Ads, and Video Ads that have

an immense impact on viewers.
Its Revenue Share Model has an 8.5% revenue split. Other than that, its payments and earnings have been kept free from all the intrusion and knowledge of networks on the

internet.
5. PEAK 226 DSP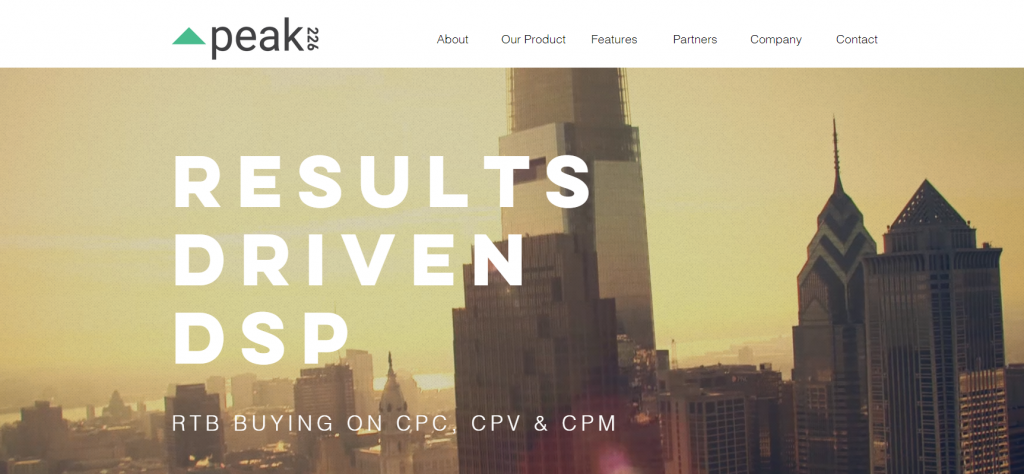 Peak 226 is an innovative Results Driven DSP enabling programmatic for both Display and Video at no risk for the advertiser. Peak DSP offers its' media partners integrations with top SSPs, a superior optimization algorithm that ensures CPV & CPC targets are hit efficiently & 100% transparency.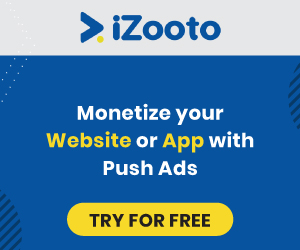 For Display, the platform enables programmatic buying towards CPI & CPLV for mobile web & in-app campaigns with banners, native ads, text ads, and Rewarded Video. For Video, buy and pay in your defined CPV price with in-banner and interstitial across mobile in-app and mobile web.
Programmatic buying on CPC, CPV & CPM

Integrations with the world's leading SSPs

A superior optimization algorithm

100% transparency

Dynamic reporting
6. DOUBLECLICK BID MANAGER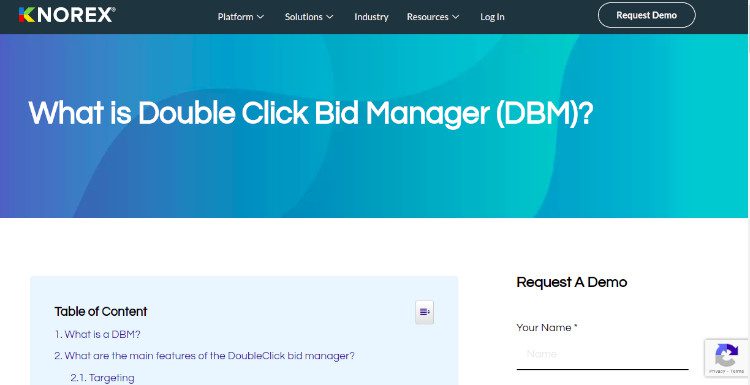 Doubleclick Bid Manager is a demand-side platform that offers agencies, trading desks, and advertisers access to display ad inventory across ad exchanges while using data to target the right audiences and placements and optimizing bids in real-time for maximum campaign performance. They promise transparency and performance in global display media buying across ad exchanges. One of their prime features is that their proprietary algorithms analyze every impression and optimize buying in real-time to meet advertisers' unique objectives.
7. AMOBEE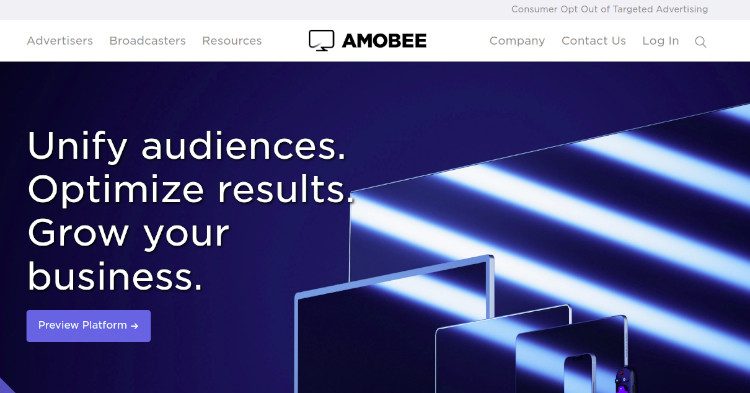 A completely owned subsidiary of Singtel, Amobee, is a marketing technology company with a flagship Brand Intelligence technology that measures digital engagement to provide a deeper understanding of audiences, their mindset, and interests. Their platform allows marketers to plan media campaigns and includes ads API integration with the top social media networks.
8. ADYOULIKE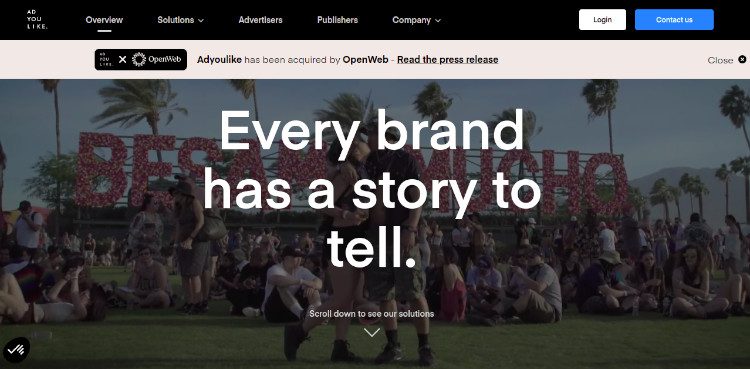 A leading in-feed native platform, Adyoulike is globally considered a pioneer in native technology for creating advertising experiences for users that mirrors the websites they are visiting. They make use of their very native supply-side platform and native technology platform to brand scale native advertising campaigns across premium and niche publishers, while publishers benefit from the access that they gain to their marketplace.
We will update this list with more video DSPs as we continue to gather more information about such platforms. Meanwhile, if you've any particular suggestions on the list of best demand-side platforms of 2023 then feel free to share in the comments section!
9. VDO.AI (Blognife Recommended)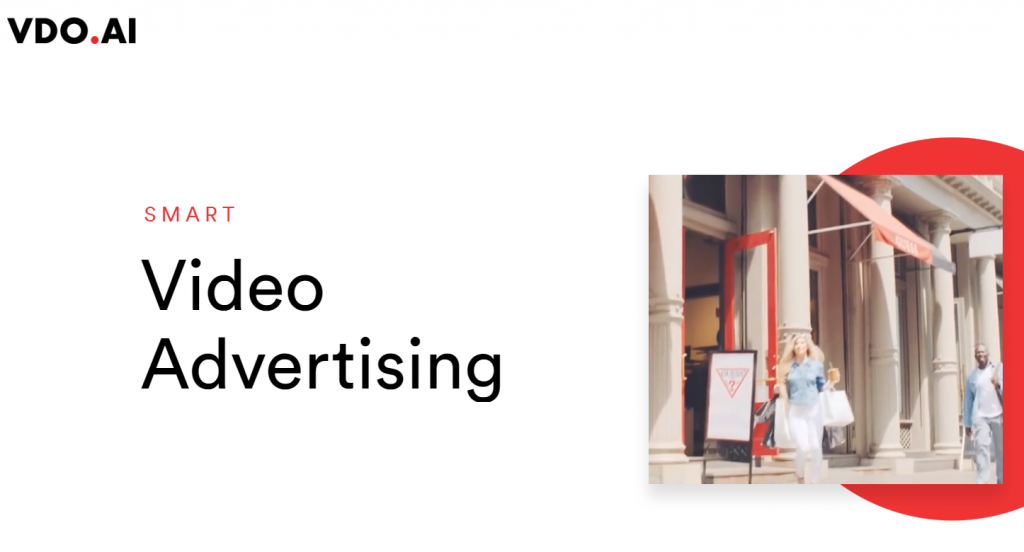 VDO.AI's native units are designed to be non-obtrusive and provide a seamless way for publishers to leverage the power of video. A lot of publishers see more revenue from a single VDO.AI unit compared to multiple banners and traditional native units. VDO.AI is headquartered in Mountain View, CA. With VDO.AI's native video widget, you can see an increment of almost 50% of your regular earnings on sites that are typically known to perform well with video ads. The setup usually takes less than a day to get started go live once your site gets approved by the demand partners. Listed below are the benefits of joining VDO.AI
Easy integration using a single javascript

See an additional revenue of almost 50% of your regular earnings

One tag that sources the video demand is Google ADX, Appnexus, Sovrn, and other demand platforms.

Generate higher CPMs from native video ads

No player, video content, or ad integration separately. Everything comes bundled in a simple js tag.
Our Recommended Tools for Publishers:
Looking to Increase your Ad Revenue:
Get in touch with me for a personalised consultation and increase your ad revenue across native, display, video (instream and outstream), in-app and other verticals. I also assist in customized DFP setup, header bidding, and content creation strategy. My skype id is:
ronniedey
. Feel free to connect!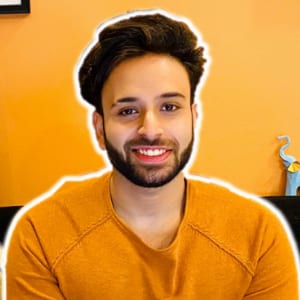 I and my team research various ad networks and can help you increase your overall ad revenue; so you could rake in more greenbacks with the best monetization platforms. Tap into the power of the online publishing business with me. I am just a mail away, so reach out to me if you want to scale up your website revenue. mail: [email protected]