Last updated on July 20th, 2022 at 07:15 am
Interstitial Ads are full-screen visuals that are triggered as a result of a select action on a website say, either while loading or between webpage navigation. Mostly this ad is 5 seconds long and displayed before or after the content is displayed. The user has to take action on encountering such ads – either click on the ad to view it or close the ad to continue to the website. Interstitial ads are popularly known for providing rich interactive content for users on desktops and mobile devices. These ads are designed to be placed between content, keeping in mind the natural app transition points. Thanks to the catchy and high-quality visuals, advertisers prefer interstitial ads for its access to the entire screen to captivate the audience.
Table of Contents:: Summary
Hide
Publishergrowth: The Revenue Acceleration Platform for Publishers
Blognife is elated to announce the launch of Publisher Growth- a community of publishers that helps you actively accelerate your revenue. This platform assists publishers in growing their traffic and revenue. As publishers, you can share and read reviews of ad networks and hosting companies. You can connect with other publishers to build links for growth and monetization hacks and more. This platform will help you stay up to date with the advertising and publisher ecosystem.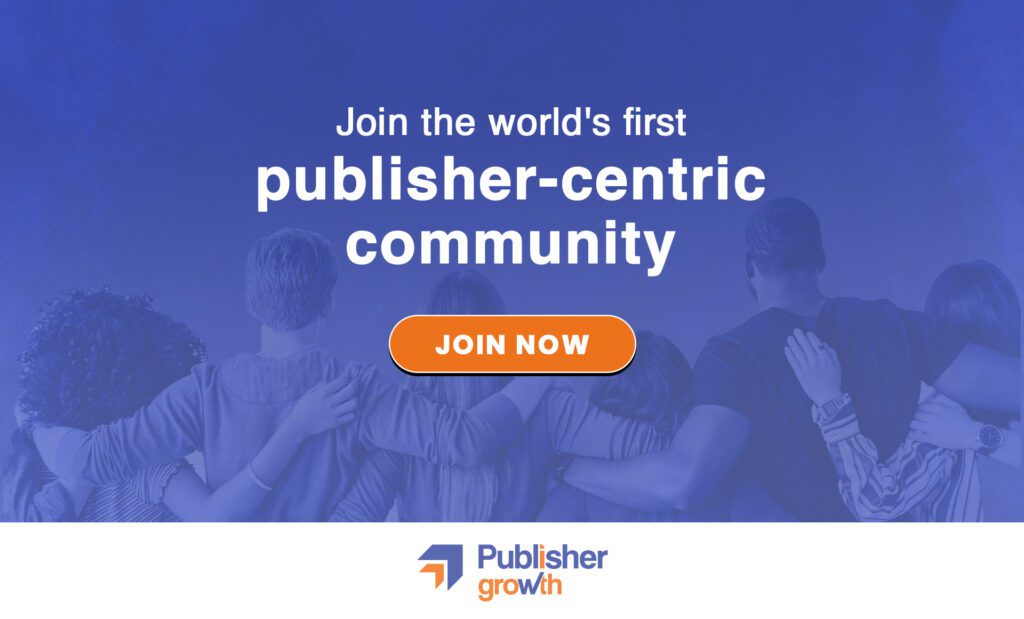 Features:
List of 200+ ad networks to monetize your site across all verticals.
Personalized site audit upon signing up on the platform that can increase your revenue.
Find all upcoming adtech conferences, webinars, and events in one place.
Stay informed with the latest adtech news across the globe.
Over the years, interstitial ads have been found to perform well in terms of click through and conversion rates. For instance, InMobi's interstitials ads have a click-through rate which is 2-3x higher than the banner ads. Also AppFlood, the China based mobile ad network reported their interstitial mobile ads to account for 70% of mobile ad revenue globally in first quarter of 2014.
Here is a list of Top 10 Best Interstitial Ad Networks for Desktop Traffic –
Infinity Ads
InfinityAds is a leading advertising network specializing in CPV pop-under advertisements with over 30,000 advertisers across the globe. Pop-under ad formats have been proven to pay the highest in the industry. This is because pop-unders simply open up in a new browser window hidden under the user's current browser. Users find it less interfering as they will notice the pop-under ad only when they close their current browser, they. As a publisher of Infinityads.com, you will be paid for each view to your website advertisements. Pay-out is done through various channels such as Paypal, Skrill, Webmoney, Payoneer, and even Bank transfers.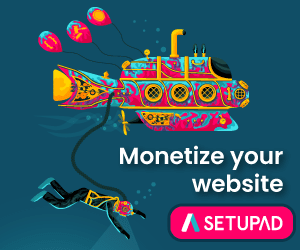 Ad Types supported
Minimum traffic Requirement– Participating Sites must have 5,000 page views per day.
Minimum Payout- There are weekly payouts with a minimum of $3. The average payment rate is USD$1.80 per 1,000 impressions. However, the actual campaign rates vary with website performance and market conditions.
Alexa Traffic rank– 385,582
AdMedia
AdMedia is a performance based ad network that connects advertisers to consumers across several channels. Founded in 2007, this privately-held company is headquartered in Los Angeles, with domestic offices spread throughout the state of California. With over 60000 advertisers utilizing this network to boost their offers, AdMedia allows to dive into vast amounts of data and garner insights into consumer objectives and interests. Their patent-pending technology to study consumer response helps users to receive highly relevant ads while remaining completely anonymous.
Moreover, AdMedia reaches 98% of the Web and draws over 40 million users every month. So as a publisher of AdMedia, you can add value to your website and earn revenue at the same time by displaying ads that your visitors might actually be interested to see.
Ad Types supported
Minimum traffic Requirement– 5,000-10000 page views per day.
Minimum Payout- $ 100 / $30 for Paypal
Alexa Traffic rank– 122,472
Clicksor
Clicksor is the market-leading ad network for both advertisers and publishers offering high performance solutions for both publishers and advertisers. They have proudly come up with the Contextual Targeting technology to meet the constant challenge of converting visitors into buyers. The technology targets the visitors more closely to the product or service you are marketing.
It is in fact one of the most cost-effective ways to reach your targeted audience. With 150000 publishers and 10000+ advertisers across 196 countries, the network easily serves over 500 million impressions daily by partnering with over 100,000 specialized websites.
Ad Types supported
Minimum traffic Requirement– 5,000-10000 page views per day.
Minimum Payout- Payments are done every 15 days with a minimum payout of $50 via PayPal and Check, or minimum payout of $1,000 on Wired Transfer. Also as Publisher of Clicksor, you can earn Extra 10% from Referral Program.
Alexa Traffic rank– 34,524
DFP
DoubleClick for Publishers (DFP) is a comprehensive hosted ad serving platform that streamlines your ad management. DFP offers a complete toolkit to manage your ads for a multi-screen audience, whether you deliver ads to websites, mobile apps, mobile WebPages, games, or a combination. It features Advanced forecasting that provides you a better insight of how many impressions need to be sold to your direct advertisers. Also, the Total revenue optimization allows Google AdSense and Google Ad Exchange to compete against other networks in real-time. This helps you make most of the revenue for every ad impression.
Ad Types supported
Minimum traffic Requirement–
Minimum Payout-
Alexa Traffic rank– 1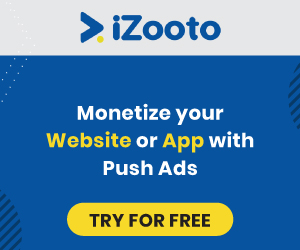 Traffichaus
TrafficHaus is an ad network delivering millions of ads every day in less than 1 second. They function with a comprehensive kit including campaign management tools, streamlined additions and updates through automation and integration of real-time data with planning and buying solutions. As a publisher of TrafficHaus you get greater control of the inventory that ultimately helps to increase traffic. Also you can gain a greater exposure as TrafficHaus sells to the leading online media buyers delivering billions of Mobile and Web impressions with direct pricing to hundreds of Alexa ranked 100-500 sites.
Ad Types supported
Minimum traffic Requirement– 5,000-10000 page views per day.
Minimum Payout- $50. Payments are done every 15 days or monthly via PayPal and Wired Transfer.
Alexa Traffic rank– 15,150
Infolinks
Infolinks is a global advertising platform offering ad solutions for both publishers and advertisers. With over 100000 publishers worldwide, Infolinks ad units are fully customizable and promote higher engagement and click-throughs due to their exceptional positioning and the relevance provided by their smart algorithm. As a publisher, you can choose your winning ad combinations from the exclusive Infolinks ad buffet in less than a minute. With a dominated marketplace of over 100,000 websites functioning in 128 countries, Infolinks' In³ technology delivers the highest paying advertiser keywords, maximizing publishers' revenue potential.
Ad Types supported
Minimum traffic Requirement– No minimum requirements for page views or visitors
Minimum Payout- Minimum threshhold of $50 via PayPal, eCheck, ACH and Payoneer and minimum threshold of $100 ($1000 for selected countries) on Bank Transfers.
Alexa Traffic rank– 22,872
Exoclicks
Known as the 4th biggest advertising network in the world, Exoclicks ensures a global presence for your traffic. Their multiple advertising formats allow you to incorporate specific ad-zones that perfectly fit according to the type of visitors you receive. As a publisher of Exoclicks, you can harvest detailed statistics on your ad zones in real-time. Each of your campaign goes through both manual and automatic testing before they go live on your website. With ExoClick's Ad Exchange technology, you can seamlessly identify revenue opportunities across various channels with full access to your inventory data.
Ad Types supported
Minimum traffic Requirement– No minimum requirements for page views or visitors
Minimum Payout- $20 via Paypal, Paxum, Payoneer. And minimum threshold of $200 via WebMoney.
Alexa Traffic rank– 503
AdClickMedia
AdclickMedia is a PPC based ad platform founded in 2003 and has risen to be among the best in the world today. For web publishers it is a great way to monetize you website or blog. After pasting the Ads HTML codes to your blog or site, you earn for each visitor clicks and impressions on the AdClickMedia ads. As a publisher, you can enjoy 50% commissions on majority of ad channels, and up to 65% for premium publishers. Additionally, publishers can use the AdClickMedia toolbar to customize the Ads showing on your web pages to make winning combinations for greater conversions.
Ad Types supported
Minimum traffic Requirement– No minimum requirements for page views or visitors
Minimum Payout- Payout threshold $50 for payments by Paypal or Check.
Alexa Traffic rank– 303,823
Undertone
Undertone has evolved from a premium ad network that has delivered beautifully-crafted experiences to several brands. Their proprietary solutions are specifically designed to instantly capture user's interest and thoughts. This drives powerful brand engagement across different platforms, screens, and devices. The end product is a virtual experience that is satisfactory to both consumers and the brand. Publishers can utilize a full suite of solutions offered by Undertone to make the best out of the campaign by connecting consumers to brands through engaging content that works. In fact, it is capable of offering CPMs as high as 100% -1500% for right publishers which are excessively high as compared to other ad networks.
Ad Types supported
Minimum traffic Requirement– Participating Sites must have 500,000 page views per month.
Minimum Payout- Payout is done through Wire transfers, Check, and PayPal. The average CPM rates for sites based in the US is $0.25- $0.78, and average international CPM rates are $0.14- $0.59.
Alexa Traffic rank– 162,555
SayMedia
Say Media is known for offering premium advertising experiences for different brands. Unlike a traditional ad network, it functions by interlinking content with brand storytelling through Promotional Posts, Branded Videos, Channel Sponsorship's, Series Sponsorships, Social Content, Gift Guides, and other customized solutions. Advertisers go for SayMedia as the ad campaign impressions tend to attain the highest view-ability on visually stunning digital magazines that users are interested into. As publishers, you will get access to the innovative technology, Tempest, that ensures everything from analytics, design resources, to clean engaging designs.
Ad Types supported
Minimum traffic Requirement–
Minimum Payout- $100
Alexa Traffic rank– 294,749
Hence, if you are planning to maximize your engagement reach, Interstitial ads are the best platform to consider. Ad industry insiders claim that interstitials have a higher visual impact because they can use video, rich media or be motionless creative visual. To the advertisers, these ads offer more space to engage their audience and encourage interaction leading to higher click through rates and ultimately, conversions. However, it needs to be kept in mind that interstitial may affect the user experience and there can be a higher chance of drop in your search rankings. So, it is always better to use interstitial ads when majority of your traffic is from social media.
Our Recommended Tools for Publishers:
Looking to Increase your Ad Revenue:
Get in touch with me for a personalised consultation and increase your ad revenue across native, display, video (instream and outstream), in-app and other verticals. I also assist in customized DFP setup, header bidding, and content creation strategy. My skype id is:
ronniedey
. Feel free to connect!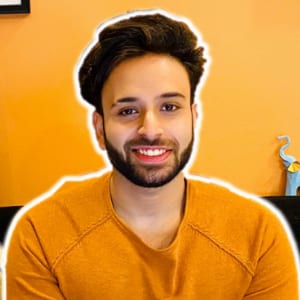 I and my team research various ad networks and can help you increase your overall ad revenue; so you could rake in more greenbacks with the best monetization platforms. Tap into the power of the online publishing business with me. I am just a mail away, so reach out to me if you want to scale up your website revenue. mail: [email protected]