Last updated on April 30th, 2023 at 12:35 pm
Interstitial ads are popularly known for providing rich interactive content for users across all electronic devices. These are the full-screen displays that get promoted as a result of any user select action on websites or apps. They usually pop up during natural transition points in the flow of browsing, such as in between games, between web pages, or even before reaching a search destination. Usually, the interstitial ads show a countdown timer where users can tap the close button to skip the ad once the timer ends. Thanks to Interstitial ads, advertisers have access to more prominent space, making it highly compelling and catchy to gain complete user attention. In this post, we are going to discuss interstitial CPM rates for 2023. 
Table of Contents:: Summary
Hide
Publishergrowth: The Revenue Acceleration Platform for Publishers
Blognife is elated to announce the launch of Publisher Growth- a community of publishers that helps you actively accelerate your revenue. This platform assists publishers in growing their traffic and revenue. As publishers, you can share and read reviews of ad networks and hosting companies. You can connect with other publishers to build links for growth and monetization hacks and more. This platform will help you stay up to date with the advertising and publisher ecosystem.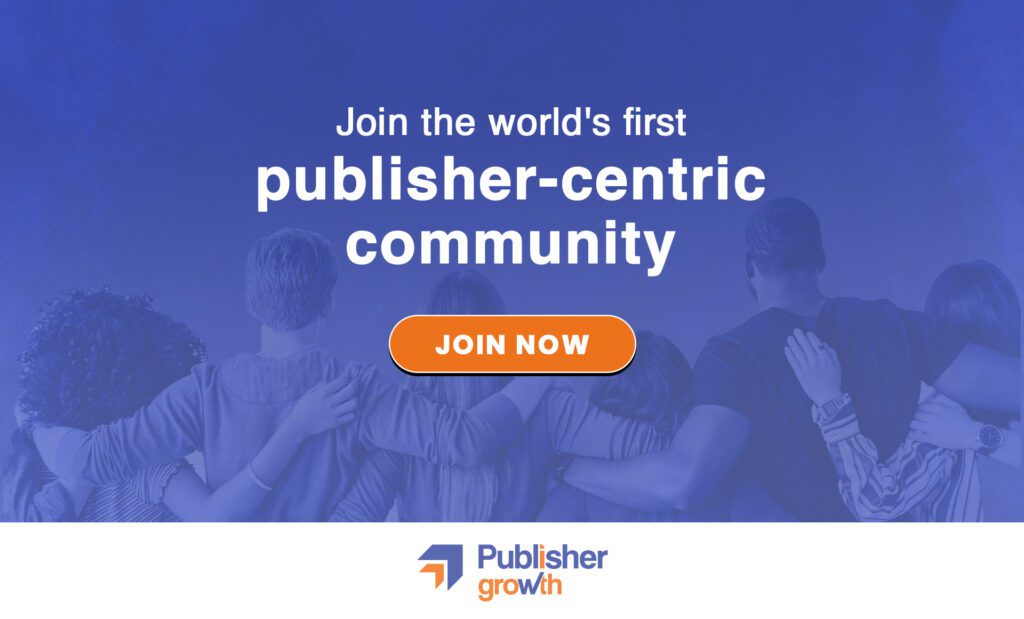 Features:
List of 200+ ad networks to monetize your site across all verticals.
Personalized site audit upon signing up on the platform that can increase your revenue.
Find all upcoming adtech conferences, webinars, and events in one place.
Stay informed with the latest adtech news across the globe.
Interstitial ads are reported to perform extremely well when it comes to CPM's, CTR's, and Fill Rates. They go as follows (Source: AdtoApp.com) –
Let's discuss the 2023 CPM rates for some of the popular ad networks featuring Interstitial ads –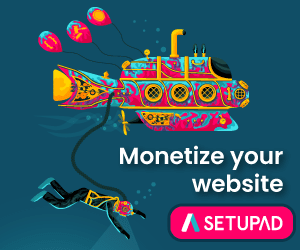 Interstitial CPM Rates in 2023
Overall, interstitial CPM rates vary from one network to other and depend on the application niche, audience set, and advertiser demand. The best strategy to increase the overall interstitial CPM rate is to use a mediation network like Smaato or Admob. Check out the average interstitial eCPM for various mobile ad networks.
1) Admob Interstitial CPM Rates
Admob is a popular mobile ad network founded in 2006 and later acquired by Google in 2009 for USD 750 million. Since then, AdMob has been rewired to integrate the core functionalities of the Google advertising network. It is a perfect platform for developers to monetize their mobile app traffic. The vast pool of advertisers facilitates high fill rates and competitive eCPMs. AdMob's earning model is CPM based, although there is CPC advertising influence as well. The revenue, however, highly depends on the location of the traffic.
The average revenue per mile (RPM) for androids is the range of 15 cents to $1.50, whereas, for iOS, it is between 20 cents to $2. The Interstitial ad units, in fact, have a higher RPM rate of $2 to $4 for Android and $3 to $5 for iOS. Read more about Admob CPM Rates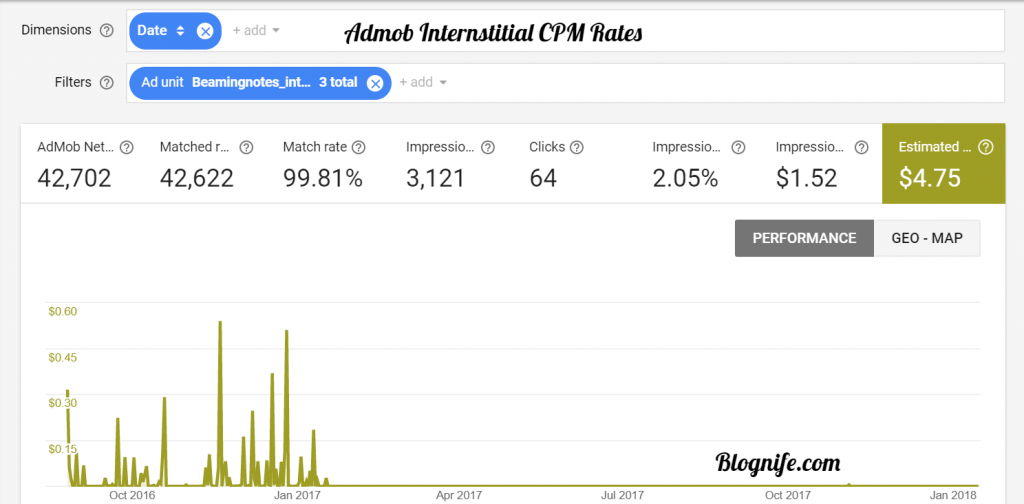 We were testing Admob ads on one of our apps, and here are the interstitial CPM rates for Admob. As you can see the impression CPM rates is around $1.5, which is comparatively low because of the fact that the traffic is solely from India. Using an app mediation network like Appodeal, you can further increase the overall interstitial eCPM of your ads.
2) Smaato Interstitial CPM Rates
Founded in the year 2005, Smaato is an advertising platform which is mainly designed for app developers and mobile publishers. It works on a real-time basis. The primary purpose is to help parties in monetizing their mobile apps and make most of the revenue. Smaato's CPM based model uses the technology of Dynamic Demand which allows competition for each impression among any buying model.
Interstitial CPM rates on Smaato is dependent on several factors like location, category, device, and traffic volume. The network is brand/app/game-centric. Interstitial eCPM rate for iOS can be anywhere around 50 cents to $10 whereas, for Androids, it tends to range between 50 cents to $7. As compared to Asian traffic, the rates for traffic coming in from countries like the USA, UK, and Canada is more. If you're interested to know more about Smatoo CPM Rates, click the hyperlink.
3) Epom Interstitial CPM Rates 2023
Epom is an international advertising network launched in 2011 as a flagship of Epom Ltd Solutions. This platform intends to connect the premium advertisers to top publishers, across all horizons. Basically, it is a cross-platform ad network as it works with the mobile app, mobile web, and video ad formats. The network stands on earning models based on CPM, CPL, CPA, and CPC. Sells the ad inventory for the best rates, using precise targeting features. The eCPM campaign is automatic, and all the ad placements are highly optimized. The network enables the advertisers to have a global audience exposure and accepts the publisher with a minimum of 40 monthly impressions and 25,000 Monthly Uniques.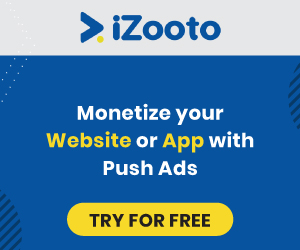 The fully optimized inventory allows Epom to enjoy reasonable interstitial eCPM rates across all countries. Advertisers, in fact, get a guaranteed fill rate of 100%. The CPM rate varies between 5 cents to $3.70.
4) Exoclick Interstitial CPM Rates 2023
Ranked as the 4th biggest ad network in the world, Exoclick ensures provides services to both advertisers and publishers. Their multiple advertising formats allow you to incorporate specific ad-zones that perfectly fit according to the type of visitors you receive. As a publisher of Exoclicks, you can harvest detailed statistics on your ad zones in real-time. Each of your campaigns goes through both manual and automatic testing before they go live on your website. With ExoClick's Ad Exchange technology, publishers can seamlessly identify revenue opportunities across various channels with full access to inventory data. The network uses CPM for evaluating the effectiveness of an advertising campaign.
The CPM rate offered by tier 1 countries like UK, USA, Canada, and Australia, is about $2. However, the rates provided by Asian nations are comparatively low. Read more about Exoclick CPM Rates.
5) InMobi Interstitial CPM Rates 2023
InMobi is a global mobile advertising platform enabling consumers to discover new products and services. The network has a reach of over 1.5 billion unique mobile devices across the world. Founded in 2007 initially as an SMS-based search service, InMobi then got rebranded and upgraded to mobile advertising in 2008. The company holds a stiff competition in the mobile advertising sector with leading giants like Facebook and Google. It is the world's largest mobile ad platform, engaging 872 million Uniques in over 200 countries. InMobi makes revenue on a CPM based model. However, their revenue sharing percentage with the publisher is unknown.
The interstitial eCPM rates of InMobi vary depending on industries, geo-location, and operating systems. InMobi network generates an average eCPM in the range of a few cents to $2.5 for Androids. For iOS, it is somewhere between $2.5 to $7.5. Read more about InMobi eCPM Rates here.
6) Startapp Interstitial CPM Rates 2023
Startapp is one of the most reliable mobile ad networks when it comes to high eCPM for interstitial ads. You can make good revenue from the system and run them along with Admob ads. They used to work with mobile web traffic, but it seems they have discontinued it lately. The interstitial CPM ad rates for Startapp hover around $3-$10 with the highest being in the US. If you've a good volume of US traffic, we highly recommend you get started with Startapp. Sign up for Startup using this link to get $50 additional revenue once you pass $250 in net earnings.
How much Do Interstitial Ads Pay?
We believe this is a common query among most of the app developers, and they want to know how much do interstitial ads actually pay and is it worth the integration. To be honest, this entirely depends on your app's audience and the mobile ad network, which you are using to monetize your traffic. The content above discussed the average interstitial ad rates of some of the popular mobile ad network. Here we take a quick look at the interstitial eCPM rates for some of the popular geos.
Interstitial CPM Rates in India
Indis's mobile market is still emerging as the e-commerce segment is not too ready to take massively on the in-app advertisement. As a result, the overall in-app inventory demand is low and given to the high number of app users in India, the supply side is more crowded in comparison to the demand side. As a result, the overall CPM rates are quite low for interstitial ads be it served from Facebook, Admob, or Iron source. Here, in the table below, you can take a look at interstitial CPM rates in India.
Interstitial CPM Rates in the US
In comparison to India, the interstitial CPM rates in the US is quite higher and primarily because of higher competition and a more mature market. Since there are a lot of advertisers bidding for in-app inventory and a plethora of mobile ad networks and app intelligence companies which are helping advertisers increase their ROI, the interstitial CPM rates in the US is high. The variation between the networks is mainly because of the availability of the advertisers and the audience targeting. Here, in the table below, you can take a look at interstitial CPM rates in the US.
Interstitial CPM Rates in the UK
Interstitial CPM Rates in Nigeria
Interstitial CPM Rates in Pakistan
Interstitial CPM Rates in Indonesia
Interstitial CPM Rates in Germany
Interstitial CPM Rates in Canada
Final Thoughts!
CPM rates for interstitials depend on several factors such as the country of the user, the device type, the type of campaign etc. Yet they are most effective ad formats when it comes to engagement. For instance, the China-based mobile ad network, AppFlood, reported the interstitial mobile ads to account for 70% of mobile ad revenue globally in the first quarter of 2014. Also, InMobi's interstitials have 2-3x higher click-through rates compared to banner ads. Also, Popular mobile ad networks using these ads successfully include Admob, unity Ads, Chartboost, Mobrain by Headway, Adcaash, Appnext, AppsUnion, and many more. Targeting the right kind of users and having a Mediation platform in place can immensely help you increase the overall CPM rates of interstitial ad units. Hence, to ensure success, it is essential to devise an approach that also optimizes the user-experience since interstitial ad formats are hated by users and shouldn't be used multiple times in your app. Feel free to share your experience with Mobile ad networks and their CPM rates in the comments section.
Our Recommended Tools for Publishers:
Looking to Increase your Ad Revenue:
Get in touch with me for a personalised consultation and increase your ad revenue across native, display, video (instream and outstream), in-app and other verticals. I also assist in customized DFP setup, header bidding, and content creation strategy. My skype id is:
ronniedey
. Feel free to connect!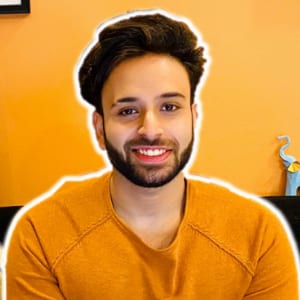 I and my team research various ad networks and can help you increase your overall ad revenue; so you could rake in more greenbacks with the best monetization platforms. Tap into the power of the online publishing business with me. I am just a mail away, so reach out to me if you want to scale up your website revenue. mail: [email protected]