Last updated on January 26th, 2023 at 04:41 pm
Taboola is one of the fastest-growing content recommendation networks of 2023. Recently it reached half of the world's audience according to data released by Comscore. Over the last 10 years, Taboola has scaled as one of the most popular native ad networks and a preferred Adsense alternative for publishers. In the year 2015, it bought Covert Media and developed its video marketing segment over it. Today, Taboola helps publishers monetize their editorial content by displaying both content recommendations in the form of stories and videos. A lot of marketers use Taboola to grow their audience and enhance ROI and brand awareness by targeting the right audience across premium websites and channels. There are very few alternatives to Taboola in the native marketplace that works on a scale and effect as that of Taboola. Thanks to their engineering team who has developed a technology called Engage Rank that ranks content recommendations that promote the highest clicked content and makes it easier for publishers to monetize.
Table of Contents:: Summary
Hide
Publishergrowth: The Revenue Acceleration Platform for Publishers
Blognife is elated to announce the launch of Publisher Growth- a community of publishers that helps you actively accelerate your revenue. This platform assists publishers in growing their traffic and revenue. As publishers, you can share and read reviews of ad networks and hosting companies. You can connect with other publishers to build links for growth and monetization hacks and more. This platform will help you stay up to date with the advertising and publisher ecosystem.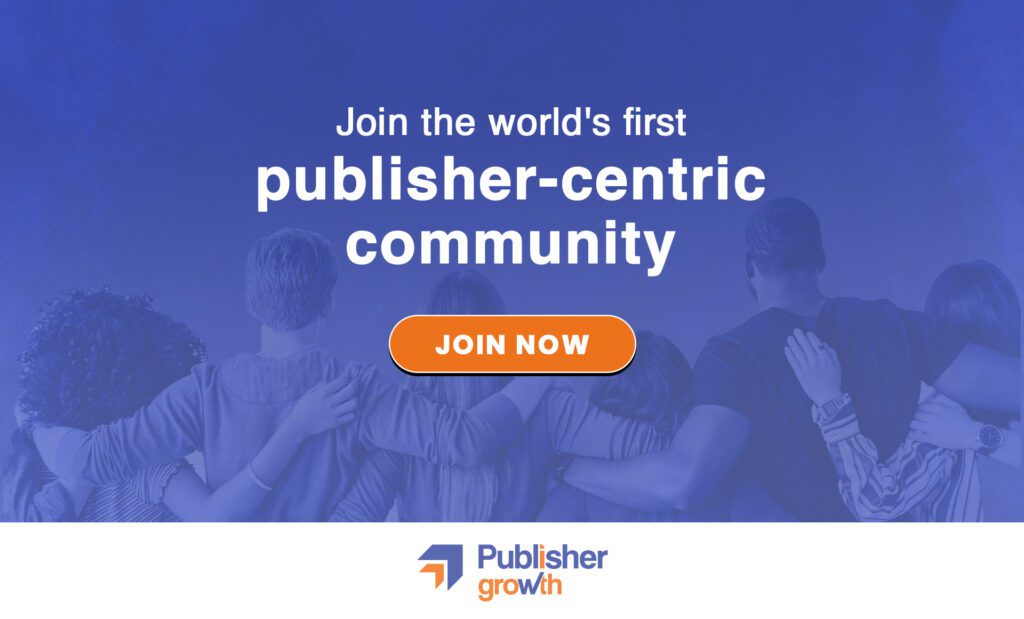 Features:
List of 200+ ad networks to monetize your site across all verticals.
Personalized site audit upon signing up on the platform that can increase your revenue.
Find all upcoming adtech conferences, webinars, and events in one place.
Stay informed with the latest adtech news across the globe.
In this article, we are going to discuss the top 15+ Taboola alternatives for publishers to check out this year to increase their overall revenue from native ads. Undoubtedly, Taboola is one of the best native ad networks, but these Taboola alternatives are growing popular and can beat Taboola's CPC and CPM at specific geo, so it's time that you optimize your overall native ad strategy and have profits out of it. So, let us first discuss these Taboola alternatives, and then we will show you how you can maximize your revenue from native advertisements.
Here is a list of the top 15 Taboola alternatives for publishers of all scales. These native ad networks have global fill rates and offer good CPM rates. However, the minimum traffic requirement for each network varies which makes them easily accessible for small and mid-sized publishers, unlike Taboola whose minimum traffic requirement is around 1 million page views per month.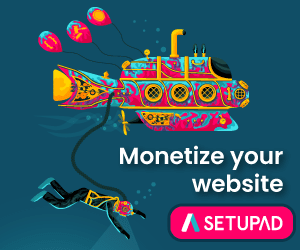 1) VDO.AI: Top Taboola Alternative for Video Ads
VDO.AI's native units are designed to be non-obtrusive and provide a seamless way for publishers to leverage the power of video. A lot of publishers see more revenue from a single VDO.AI unit compared to multiple banners and traditional native units. VDO.AI is headquartered in Mountain View, CA. With VDO.AI's native video widget, you can see an increment of almost 50% of your regular earnings on sites which are typically known to perform well with video ads. The setup usually takes less than a day to get started and goes live once your site gets approved by the demand partners. Listed below are the benefits of joining VDO.AI
Easy integration using a single javascript

See an additional revenue of almost 50% of your regular earnings

One tag that sources the video demand is Google ADX, Appnexus, Sovrn, and other demand platforms.

Generate higher CPMs from native video ads

No player, video content or ad integration separately. Everything comes bundled in a simple js tag.
2) Outbrain: Top Taboola Alternative with Premium Publishers
Outbrain started as one of the major competitors of Taboola and works with many premium publishers offering them rates which are as good as Taboola. However, the network's advertiser base is mostly limited to the US and a few tier one countries. Outbrain is the top alternative for Taboola especially if you've tier one traffic.
Outbrain Minimum Traffic Requirement:

The minimum traffic requirement for Outbrain is 5 million page views per month. Outbrain works with top publishers globally helping them additionally monetize their ad inventory.

Outbrain CPM Rates:

The CPM rates offered by Outbrain is at the rate of USD 1 to USD 3. The CPM depends on factors like click-through rates, CPC, number of ad widgets on the page and overrank website rank.

Outbrain Payment Terms:

The minimum payment threshold for Outbrain is USD 50 and the payment is processed in NET 60 days.
3) Revcontent: Top Growing Taboola Alternative
Revcontent is one of the fastest-growing native ad networks which works with premium publishers. Like Taboola, it offers a number of a widget which are customizable and the network even offers an API that can be used to develop your own widget. You can create your own widget or use their existing widgets to monetize your traffic. Revcontent offers a personalized account manager to every publisher who can be reached by Skype or phone for any queries. The network only approves sites which have high traffic and good Alexa rank. The minimum traffic volume for approval is around 1,00,000 page views per day.
Revcontent Minimum Traffic Requirement:

3 million page views per month

Revcontent CPM Rates:

$3 and above for tier 1 traffic. USD 1 for tier 2 and tier 3 traffic

Revcontent Payment Terms:

USD 100 via Paypal or Wire
4) Google Native Ads: Top Native Taboola Alternative
Google has started offering native ads in the form of Google matched content, Google in-article ads, and Google In-feed ads. These ad units are responsive in nature and can be customized based on the look and feel of the site. Native ads are generally auctioned via Doubleclick Bid Manager and appear on publisher websites based on targeting presets. The CPC for native ads is comparable to display ads. However, it can vary based on the niche of the site and the number of available advertisers bidding for your traffic. Nonetheless, these native units are giving tough competition to existing native ad players in the market and are certainly one of the top Taboola alternatives of 2018 in our list.
Google Native Ads Minimum Traffic Requirement:

Standard threshold of AdSense applies here.

Google Native Ads CPM Rates:

The CPM rates vary and are based on the niche of the website and the geo of the audience. You can expect the CPM rates to be anywhere between 30 cents to 5 dollars.

Google Native Ads Payment Terms:

Payments are processed every 21st of the month and are paid via direct bank deposit. The payment terms in NET 21 days. It usually takes 4-5 days to high the bank accounts.
5) Content.ad: Top Promising Taboola Alternative
Content. ad has also emerged as one of the promising native ad networks of 2018. It has a solid presence in entire Europe and there are a lot of advertisers who are bidding for EU traffic via the Content. ad marketplace. If you have good EU traffic, I suggest you use the Content. ad along with Taboola as a backfill (We will discuss this later in the post). Content. ad offers high CPC in the finance niche and also works well for viral publishers. The network offers a mix of CPC, CPM, and CPA ads so the revenue generated by the clicks depends on the conversions, and thus the CPM rates can fluctuate a bit. If your traffic converts well for the Content. ads, you should continue using this network for additional revenue. However, we would like to state that content. an ad doesn't approve a website for all goes, and their approval criteria generally depend on the availability of the advertisers for a particular geography.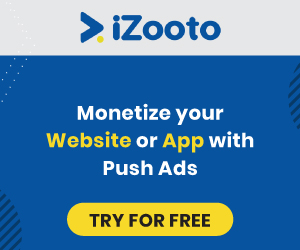 Content. ad Minimum Traffic Requirement:

1000 page views a day is the minimum threshold. However, the network can disapprove of your website if they don't have advertisers for your traffic. Under such cases, you should apply again to the network after a few months.

Content. ad CPM Rates:

USD 3 and above for EU traffic. USD 1-2 for other goes.

Content. ad Payment Terms:

You need to have a minimum of USD 50 to request a payment. Content. ad pays in NET 30 days.
6) Adnow: Top Taboola Alternative for Small Publishers
Adnow has emerged as one of the top native ad networks catering to small and mid-level publishers. The network works with more than 150,000 publishers who monetize their inventory by showing widget based ads. The network has a 100% fill rate across all geo with high CPC rates for European traffic. For a well-optimized setup, we request you to use 3 ad widgets on the website to monetize from it.
Adnow Minimum Traffic Requirement:

There is no minimum traffic requirement set by now. However, publishers are expected to have at least 1000 page views per day and an overall professional site designed to be approved by the ad network. Approvals generally take 24-48 hours.

Adnow CPM Rates:

The CPM rates offered by Adnow is not consistent across all geographies mainly due to the variance in the availability of the advertisers. The CPC rates are around 1-2 cents for Indian traffic and around 10 cents for US traffic.

Adnow Payment Terms:

Adnow pays its publishers bi-weekly for a minimum threshold of $20. You can get paid via Paypal.
7) Mediavenus: Top Taboola Alternative Network
Mediavenus is a recent addition to the list of native ad networks that help publishers monetize their ad inventory with good rates. Although the network runs on a CPC model, the advertisement teasers promoted on the website are mostly offers. If you've got a website with a good volume of traffic, you can implement a media venus widget.
Mediavenus Minimum Traffic Requirement:

You need to have a minimum of 500 page views per month and content which adds value to the visitors and advertiser.

Mediavenus CPM Rates:

The CPM rates offered by Mediavenus is at the rate of $1-$2. Since this is a new native ad network, the rate can vary a lot based on the geo.

Mediavenus Payment Terms:

Mediavenus offers a NET 7 days payment with a minimum threshold of USD 15. The network offers payment via Paypal, Wire transfer and has a few other options as well.
8) Earnify: Top Programmatic Taboola Alternative
Earnify is a leading programmatic native advertising platform that helps advertisers and marketers promote their products across a network of premium publisher sites via OpenRTB.Earnify runs on a cost per click model with the soul of a CPA. This means that publishers will be paid at a cost per click and the CPC value will only continue to remain high if the clicks/visitors from the publisher site are actually converting for the advertiser. If not, then the CPC would gradually decrease dramatically, leading to low overall earnings for publishers. There are several sites for which Earnify brings good revenue for publishers.
Earnify Minimum Traffic Requirement: Publishers who are looking to place an Earnify widget on their website needs to have family-friendly content and advertiser complaint. You need to have at least 500,000 page views per month to be eligible to run Earnify widget ads.
Earnify CPM Rates: You can expect the Earnify widget CPM to be anywhere around USD 1-3. So, if you're running 2 Earnify widgets per website, you can make anywhere around USD 2-6.
Earnify Payment Terms: Payments are made monthly for a minimum threshold of USD 100.
9) Mgid: Top Innovative Taboola Alternative
Mgid is one of the oldest internet companies which has now shifted its focus to native advertising. The company has a strong presence in Latam and generally works with publishers turned advertisers who are looking to drive traffic to their website and earn from traffic arbitrage. The network has several popular sites and those having viral content tend to perform best with Mgid ads. You will be provided with a personal account manager who will be helping you with the onboarding and generating tags for you and suggest optimization strategies to further increase your overall ad revenue. If you've got a viral site with a substantial volume of traffic and AdSense doesn't work on that site, mgid can be a good recommendation for the same. Mgid is definitely one of the recommended Taboola alternatives for small to medium-sized publishers who are looking to implement native ads to their ad stack.
Mgid Minimum Traffic Requirement: You need to have a minimum of 5000 page views per day to be eligible as a Mgid publisher. Along with that, your site should be running family-friendly content.
Mgid CPM Rates: The CPM rates offered by Mgid are particularly higher for viral and news websites which have a good volume of Latam traffic. You can expect the rates to be around 50 cents to USD 2.
Mgid Payment Terms: Mgid pays on a NET 30 days basis with a minimum threshold of USD 100. The payment options include Paypal and bank transfer.
10) Media.net: Top Taboola Alternative for Contextual Ads
Media.net is a contextual ad network like Google AdSense. The network has a huge pool of search advertisers from the Yahoo Bing ad network. This network works on a display to search mechanism where visitors are shown targeted native keyword blocks and when they click on any of the keywords, they are taken to an intermediate search page which is loaded with search advertisers. If the user clicks on any of those search advertisements, then the publishers get revenue. While all the revenue accrued is calculated in terms of CPM for the publishers, however, media.net works on CPM, CPC, CPA, and CPE methods with the advertisers. So, what publishers see as CPM is the effective CPM and depends on the conversions, clicks, and outcomes of the interactions. Media.net ads are native and responsive in nature. The network performs extremely well on product-based sites which have a high volume of US and Canadian traffic. For tier one traffic, Media.net is one of the top Taboola alternatives.
Media.net Minimum Traffic Requirement:

Publishers are expected to have a minimum of 5000 page views per month. Approvals generally depend on the percentage of US traffic.

Media.net CPM Rates:

$2 and above for high converting US traffic. CPMs can dip after a few days if the traffic is not converting. Under such cases, you need to contact your account manager and ask them to active display ads.

Media.net Payment Terms:

Payments are made once you reach the minimum threshold of USD 100.
11) Adskeeper: Top Fastest-Growing Taboola Alternative
Adskeeper is one of the fastest-growing native content ad networks in the UK. It is similar to other native ad networks like Mgid, Taboola, and Revcontent and helps publishers monetize their ad inventory by showing native content recommendations on the sidebar, after content or in-line on publisher websites. This network works on a CPC basis and has a good volume of advertisers across Europe.
Adskeeper Minimum Traffic Requirement: Adskeeper currently doesn't have any minimum requirement for publishers. However, the websites which work best with Adskeeper are downloads, torrent, and file sharing sites.
Adskeeper CPM Rates: The CPC rates for Asian and tier 3 traffic are around 1-3 cents while the CPC rates for tier 1 traffic would be around 8-10 cents, if not less.
Adskeeper Payment Terms: Adskeeper pays on NET 30 days for a minimum payout of USD 100 via PayPal. If you're looking to withdraw funds via Wire, you may request additional information via [email protected]
Native ads have become one of the best alternatives to Google AdSense to monetize your overall website traffic. Also, these networks work where AdSense is not applicable due to language barriers, content type etc. The growth of native ad networks has created new revenue opportunities for publishers and the number of these native ad networks is continuing to grow in the years to come. Content SSPs like Adsnative(Polymorph) will become increasingly popular since they help publishers get the most across several native ad networks by uniting the demand from topic networks and monetizing it at premium rates. We hope this list of 10+ Taboola alternatives helped make you choose the native ad network of your choice.
Our Recommended Tools for Publishers:
Looking to Increase your Ad Revenue:
Get in touch with me for a personalised consultation and increase your ad revenue across native, display, video (instream and outstream), in-app and other verticals. I also assist in customized DFP setup, header bidding, and content creation strategy. My skype id is:
ronniedey
. Feel free to connect!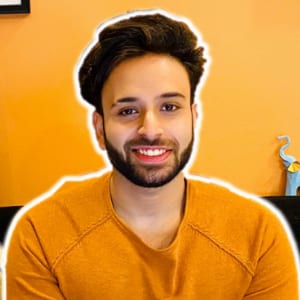 I and my team research various ad networks and can help you increase your overall ad revenue; so you could rake in more greenbacks with the best monetization platforms. Tap into the power of the online publishing business with me. I am just a mail away, so reach out to me if you want to scale up your website revenue. mail: [email protected]