Last updated on January 26th, 2023 at 05:03 pm
Large corporations, medium publishers, small businesses, and small-time bloggers – the one thing that all of them have in common is that they make a considerable portion of their earnings from proper management and optimization of the ad space. Online advertising is an evolving and dynamic process that requires continuous upgrades and this is where an ad server comes into play. A customized ad serving script is the best option to increase traffic. Ad servers are very instrumental in geo-tagging and demographic segmentation, the key features of online advertising. With respect to all these, DoubleClick for Publishers (DFP), the Google-owned third-party ad server, has earned its spot at the top of the global ad servers' list. It is the most popular ad server with numerous impressive in-built features. if one is yet to know the ropes of website monetization, DFP is the go-to ad server owing to its user-friendly interface, robust optimization and reporting tools and definitive support team.
Table of Contents:: Summary
Hide
Publishergrowth: The Revenue Acceleration Platform for Publishers
Blognife is elated to announce the launch of Publisher Growth- a community of publishers that helps you actively accelerate your revenue. This platform assists publishers in growing their traffic and revenue. As publishers, you can share and read reviews of ad networks and hosting companies. You can connect with other publishers to build links for growth and monetization hacks and more. This platform will help you stay up to date with the advertising and publisher ecosystem.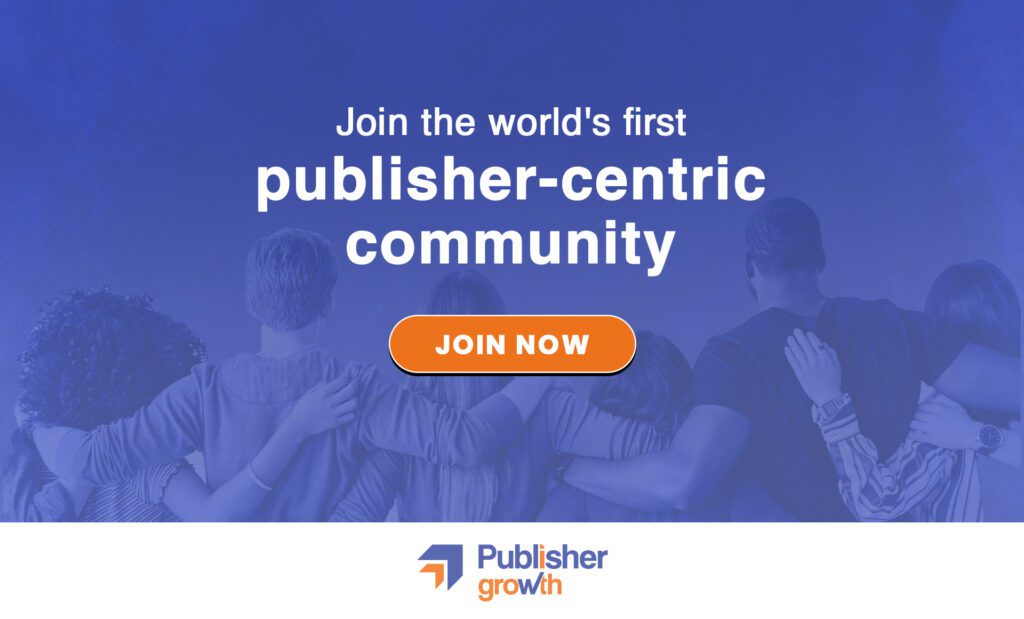 Features:
List of 200+ ad networks to monetize your site across all verticals.
Personalized site audit upon signing up on the platform that can increase your revenue.
Find all upcoming adtech conferences, webinars, and events in one place.
Stay informed with the latest adtech news across the globe.
DFP is undoubtedly a highly coveted ad server. But it may or may not suit the monetization goals of a particular website. However, publishers and advertisers need not be dependent on one ad server. The AdTech industry is growing every day with newer credible alternatives. So the options in front of you are manifold. In this article, we have come up with a comprehensive list of DFP alternatives to help you in choosing the ad server that is most viable for you.
Top 10 Alternatives of DFP Ad Server
(1) SmartyAds
SmartyAds Supply-Side-Platform is a solution, designed for publishers and developers, for serving, managing and tracking ad inventory. SmartyAds SSP makes it is easy to sell inventory, optimize yields and configure monetization across channels in real-time. Through a one-view dashboard, they can orchestrate their ad spaces and achieve revenue uplift applying cutting-edge ad formats, dynamic price floors, real-time yield optimization, header-bidding and SDKs that smoothly render creatives without latency. Based on White Label Solutions, included in the SmartyAds stack (SSP, DSP, Marketplace and DMP), businesses can build their own programmatic platforms.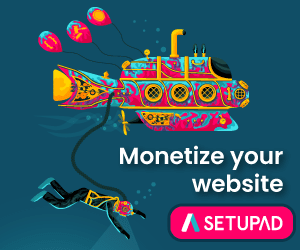 Core functionality:
CPM rates: USD 10 and above for Tier 1 traffic
Minimum Traffic Requirement: N/A
Payment Method: (NET 60 basis).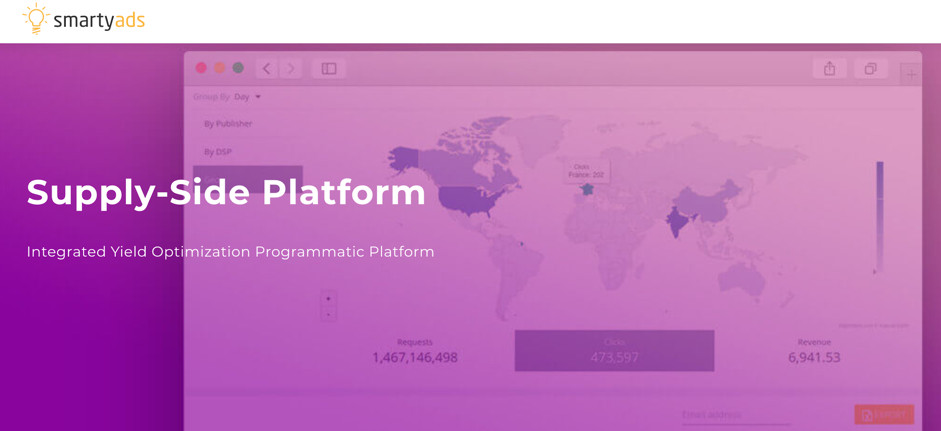 (2) OpenX
This is one of the best ad serving platforms out there and has one of the most high-quality ad inventories. It usually caters to big marketers who are ready to shell out the cost required for the highly efficient services rendered. OpenX charges a setup fee of around $1000 and a monthly fee of around $1200. So it is not really suitable for small-time users.
OpenX has many impressive features such as selling additional and unsold ad spaces. The targeting service of this ad server is one of the best with it targeting users based on geographical location, demographic, choice of the viewing device, content etc. It easily integrates with third-party platforms through its open API. With this ad server, you get 24/7 support and can be used to forecast traffic and seasonal trends.
CPM rate- $1 (higher for video)
Minimum Traffic Requirement- 50 million page views per month
Payment Method- They pay on a NET 60 days basis, and the minimum payout threshold is $100.
(3) AdZerk
This ad serving platform, established in 2010, is the new kid on the block that is giving the more experienced players a run for their money. It has managed to gain attention as the refreshing alternative to the bigger and more seasoned ad servers. It is considered to be the fastest ad server in the market.
It has some distinguishing features like allowing visitors to upvote and downvote advertisements and it has managed to stand out in its own way. No wonder Reddit chose Adzerk over DFP in 2013 which was just Adzerk's third year of operation. Plans start at $1000 per month for 10 million impressions. Additional impressions cost $0.02 per thousand. Adzerk offers a free 30-day trial and consultation for interested users.
CPM rate-
Minimum Traffic Requirement-
Payment Method-
(4) Zedo
This ad server was established in 1999 and shows no signs of slowing down with age. Not very many ad servers have accomplished to do what Zedo has and that is staying on the peak for as long as they have. Even after so many years and the advent of so many different ad servers, Zedo can pride itself on owning the best direct sales tools in the market. It seamlessly integrated with any other platform. Zedo has a great 24/7 support teams and gives its customers complete access to its Product Development team.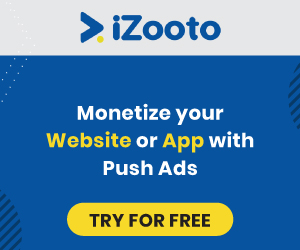 Though it has been known for getting some visitors' goat with its pop-ups and pop-under ads to publishers, they are still much one the most sought-after ad servers in the market.
CPM rate-
Minimum Traffic Requirement-
Payment Method-
(5) AdTech
This ad server, established in 1998, is the only one which can beat Zedo in terms of experience in the market. It is the proud owner of some stunning media management features in addition to one of the best ad server technologies, and thus enables visitors to use video advertising on the same platform. This cross-platform environment has proved to be a huge plus for AdTech. AdTech is mostly equipped for large publishers. The average CPM is around $4 for 1000 impressions. The rate varies for display ads, email ads, and video ads. The average CPC is around $0.38.
CPM rate-
Minimum Traffic Requirement-
Payment Method-
(6) AdButler
AdButler has been one of the most popular ad servers out there for 16 years now and clients like Microsoft, Hewlett-Packard, IBM, MTV speak for their services. They have a simple user interface and provides real time reporting. The server supports multiple ad types and is able to handle custom ads in all formats. They offer technical support through ticket system and phone.
AdButler has plans starting at $9.95 per month, making it affordable for smaller publishers. The ad server offers a 30-day trial period and a quick refund to anyone who decides to opt out.
CPM rate-
Minimum Traffic Requirement-
Payment Method-
(7) Epom
Epom is a leading ad server targeted mainly at ad networks but works great for publishers and advertisers as well. The ad server offers customizable white label software across 50 built-in ad formats. Epom lets you sell unsold ad inventory and provides 24/7 technical support through phone, chat and email. The interface in this ad server is not as intuitive as that of DFP, but it integrates smoothly with other third-party platforms.
Plans start at $250 per month which can be a little steep for small publishers. Epom offers a free signup for up to 30 million impressions for a trial period of 2 weeks.
CPM rate-
Minimum Traffic Requirement-
Payment Method-
(8) Broadstreet
In comparison to the ad servers on this list, Broadstreet is a new and small ad serving platform that is best suited for smaller businesses and news websites. It can be used on other websites as well. It has a very user-friendly interface. It provides a WordPress plugin to place ad zones in the widget area of the WordPress theme in use. Broadstreet offers very limited technical support only through the ticket system.
Plans range from $10 to $50 per month per 1 million impressions, making it affordable for small publishers. Although it is not very feature-rich, Broadstreet has done a quite a good job of providing an affordable alternative to DFP for small publishers.
CPM rate-
Minimum Traffic Requirement-
Payment Method-
(9) adColt
This ad server is again a relatively smaller player of the adtech industry, one that is suited for both small and large publishers. The ad serving platform provides a wide range of ad formats, 24/7 technical support and robust real-time reporting tools. A unique feature of adColt is its system for detecting click frauds that saves publisher money. It has fully customizable white label software, but it does not integrate with any third-party platforms. Also, the user-interface is only in English. The ad server has a flat pricing of .02 CPM and it never varies.
CPM rate-
Minimum Traffic Requirement-
Payment Method-
(10) Revive
Revive is the best open-source, self-hosted ad serving script and is completely free of cost. It has extensive targeting tools and robust, detailed reporting tools that help in streamlining the monetization process. It supports the display of AdSense ads. Revive has a poor support system in the form of the community website. Many questions go unanswered.
CPM rate-
Minimum Traffic Requirement-
Payment Method-
(11) OIO Publisher
OIO Publisher is the most basic and a very popular ad server that helps to maximize ad revenue. This ad server gives publishers complete control over their ad space and publishers also get access to their ad marketplace for selling unsold ad inventory. The server seamlessly integrates with third-party ad servers. Technical support is limited and available only through forum and email.
OIO Publisher has a flexible installation process; it can be installed either as a standalone program or a WordPress login. It costs $47 and the license covers the entire website.
CPM rate-
Minimum Traffic Requirement-
Payment Method-
Our Recommended Tools for Publishers:
Looking to Increase your Ad Revenue:
Get in touch with me for a personalised consultation and increase your ad revenue across native, display, video (instream and outstream), in-app and other verticals. I also assist in customized DFP setup, header bidding, and content creation strategy. My skype id is:
ronniedey
. Feel free to connect!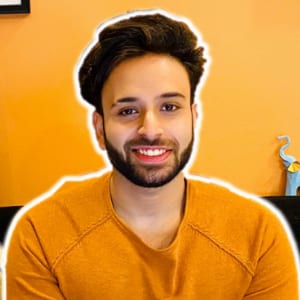 I and my team research various ad networks and can help you increase your overall ad revenue; so you could rake in more greenbacks with the best monetization platforms. Tap into the power of the online publishing business with me. I am just a mail away, so reach out to me if you want to scale up your website revenue. mail: [email protected]