Last updated on January 26th, 2023 at 05:05 pm
DoubleClick for Publishers(DFP) is a Google-owned third-party ad server. This ad serving platform boasts of a number of impressive features and has earned its spot at the top of every ad server list. It is the most popular ad server and its biggest advantage is that it can be easily consolidated with Google AdSense, the ad network with arguably the largest publisher base. If one is yet to know the ropes of website monetization, DFP should be the go-to ad server owing to its user-friendly interface and the courteous and definitive post-purchase support staff. There are two different versions of this ad server. One is DFP Small Business which caters to small businesses and small-time users and is completely free of charge till 90 million impressions. The other one is the DFP Premium which is for the large publishers out there and is chargeable depending on the requirements of the publisher.
Table of Contents:: Summary
Hide
Publishergrowth: The Revenue Acceleration Platform for Publishers
Blognife is elated to announce the launch of Publisher Growth- a community of publishers that helps you actively accelerate your revenue. This platform assists publishers in growing their traffic and revenue. As publishers, you can share and read reviews of ad networks and hosting companies. You can connect with other publishers to build links for growth and monetization hacks and more. This platform will help you stay up to date with the advertising and publisher ecosystem.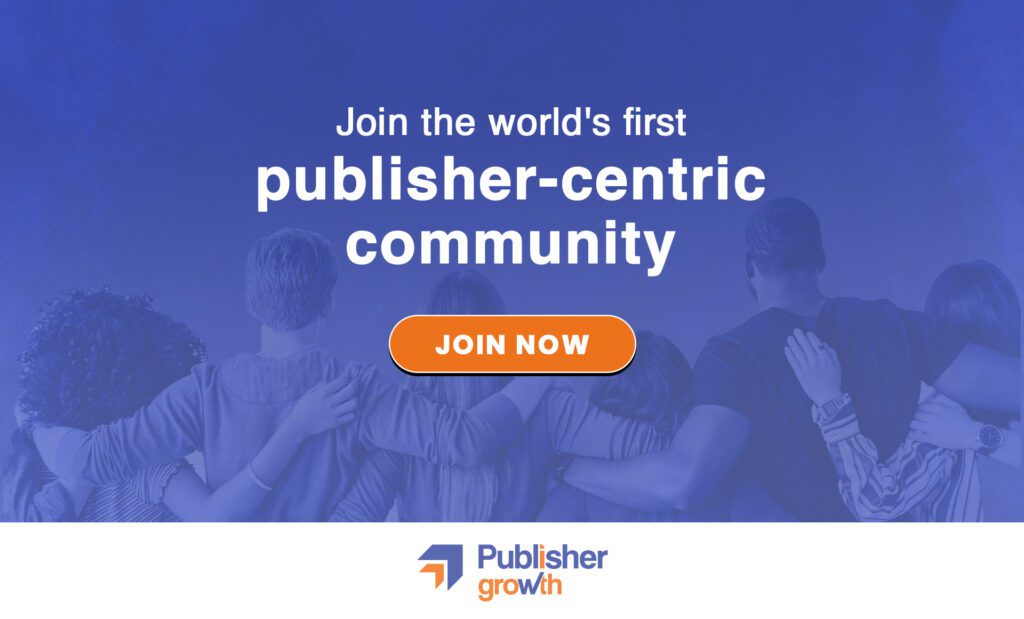 Features:
List of 200+ ad networks to monetize your site across all verticals.
Personalized site audit upon signing up on the platform that can increase your revenue.
Find all upcoming adtech conferences, webinars, and events in one place.
Stay informed with the latest adtech news across the globe.
For beginners, it can be a bit difficult to navigate through the numerous features and services provided by DFP. There are many websites and blogs that can make matters easy for them by explaining how some of the features work in DFP. Now, the Internet has too much information and it can be a real task to extract the needful. So in this article, we will list down the top 10 blogs and resources with respect to DFP.
1) Publisher University
This is a support website of DFP and access is restricted to only the active users of DFP and DoubleClick Ad Exchange. In accessing Publisher University, the username being used should be associated with an active seller account on DFP and DoubleClick Ad Exchange. Publisher University contains numerous video tutorials explaining different parts of DFP. Short videos on every latest update to the ad server are posted on the website. It offers courses to help develop the understanding of DFP among beginners. Courses include a significant amount of content and a final exam.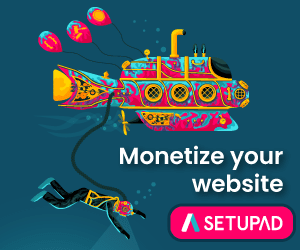 Alexa Traffic Rank: 763,000
2) DoubleClick Publisher Blog
Google-owned DFP has two support blogs – one for the publishers and another for advertisers. DoubleClick Publisher Blog is the one for providing all useful information about DFP to publishers of the network. This blog is maintained by Google itself. Google has lots of different teams working on advertising and DFP itself. The managers, analysts, engineers and others who are members of these teams post articles on this blog. So this blog basically provides information to the publishers straight from the horse's mouth and can be a great source of help.
Alexa Traffic Rank : 3,400
3) Sovrn
This is an online advertising technology firm that supplies tools to publishers to boost monetization and audience engagement. Sovrn is considered to be one of the largest global publisher networks. The Sovrn blog is one of the most sorted ones out there and is clearly structured into different posts and categories. It has a number of posts on DFP that will serve publisher interests and make the ad server more accessible to them.
Alexa Traffic Rank: 47,000
4) Ezoic
This is a user-friendly but advanced website-testing platform that enables publishers to test content, layouts, and ads in order to customize the user experience, which in turn increases revenue generated from the website. It allows publishers to add artificial intelligence to their DFP accounts and then test all the possible ad blends on a per-user basis. The results help publishers to customize a visitor's experience to generate higher revenues. The Ezoic blog has a number of useful articles that make working with DFP even easier.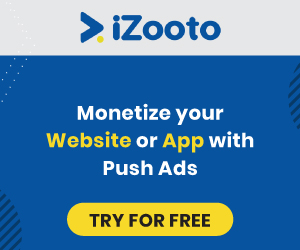 Alexa Traffic Rank: 64,000
5) AdPushup
AdPushup is an US-based ad layout optimization platform that helps publishers to gain optimum revenue. This B2B AdTech software startup runs a blog that focuses on tools, guides and advice from industry insiders that will help publishers to work with DFP ad servers and achieve their revenue objectives.
Alexa Traffic Rank: 77,000
6) MonetizeMore
This is one of the earliest outsourced ad operation companies that focuses not only on the management of ad inventory but also on its optimization. It was established in 2010. There are numerous articles on the different characteristics of DFP on the MonetizeMore blog.
Alexa Traffic Rank: 111,000
7) Quora
Quora is the most famous Q&A site across the globe where questions are asked, answered, edited and organised by its gigantic user base. Chances are that anyone looking for an answer to anything will manage to find substantial and relevant information. There is rarely any topic that has not been mentioned in at least one Quora thread and DFP is certainly not one of those. There are many Quora threads that can provide considerable information regarding DFP and its features and services.
Alexa Traffic Rank: 114,000
8) AdNgin
This is an ad layout optimization startup based in Tel Aviv, that focuses on maximizing ad revenue for publishers. The AdNgin blog contains best practices and tips from industry experts, and seeks to make the job of the publishers a tad bit easier. The blog contains a lot of information about DFP and can make the initial process easier for beginners.
Alexa Traffic Rank: 183,000
9) Blognife
This is a blog that provides different articles on and reviews of the numerous ad networks to help publishers zero in on the network that will be the best fit for them. Blognife also talks about different ways of monetization. It has a rich collection of articles on the different workings of DFP that will help all publishers steer through the best ad server out there.
Alexa Traffic Rank: Around 233,000
10) DFP Small Business Tutorial
DFP Small Business is a part of DFP that caters to small businesses and small-time users and is free of cost till 90 million impressions. It often takes publishers a long time to wrap their heads around everything they need to run DFP as their ad server with the functionalities they require. This is the official support blog for all those small publishers to help them get accustomed with the ad server. The blog has different tutorials for publishers and also provides information about every single update to the DFP Small Business program.
Alexa Traffic Rank: 1,726,000
These blogs and sites have enough information that will help you in getting started with DFP and walk you through numerous DFP features. If you require training for advanced modules, you should hire a DFP consultant or take up an advanced course from SkillConvo.
Our Recommended Tools for Publishers:
Looking to Increase your Ad Revenue:
Get in touch with me for a personalised consultation and increase your ad revenue across native, display, video (instream and outstream), in-app and other verticals. I also assist in customized DFP setup, header bidding, and content creation strategy. My skype id is:
ronniedey
. Feel free to connect!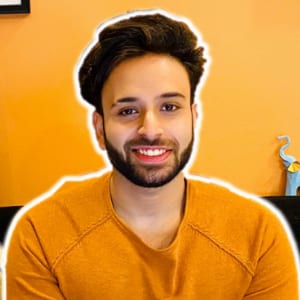 I and my team research various ad networks and can help you increase your overall ad revenue; so you could rake in more greenbacks with the best monetization platforms. Tap into the power of the online publishing business with me. I am just a mail away, so reach out to me if you want to scale up your website revenue. mail: [email protected]