Last updated on January 26th, 2023 at 05:34 pm
How to Monetize a Blog is a million-dollar question. This topic has been discussed a thousand times. Yet another time, you've to read this crap. Sorry for that! Rest assured you'll find at least one source of monetization which is new for you and your blog!
Table of Contents:: Summary
Hide
Publishergrowth: The Revenue Acceleration Platform for Publishers
Blognife is elated to announce the launch of Publisher Growth- a community of publishers that helps you actively accelerate your revenue. This platform assists publishers in growing their traffic and revenue. As publishers, you can share and read reviews of ad networks and hosting companies. You can connect with other publishers to build links for growth and monetization hacks and more. This platform will help you stay up to date with the advertising and publisher ecosystem.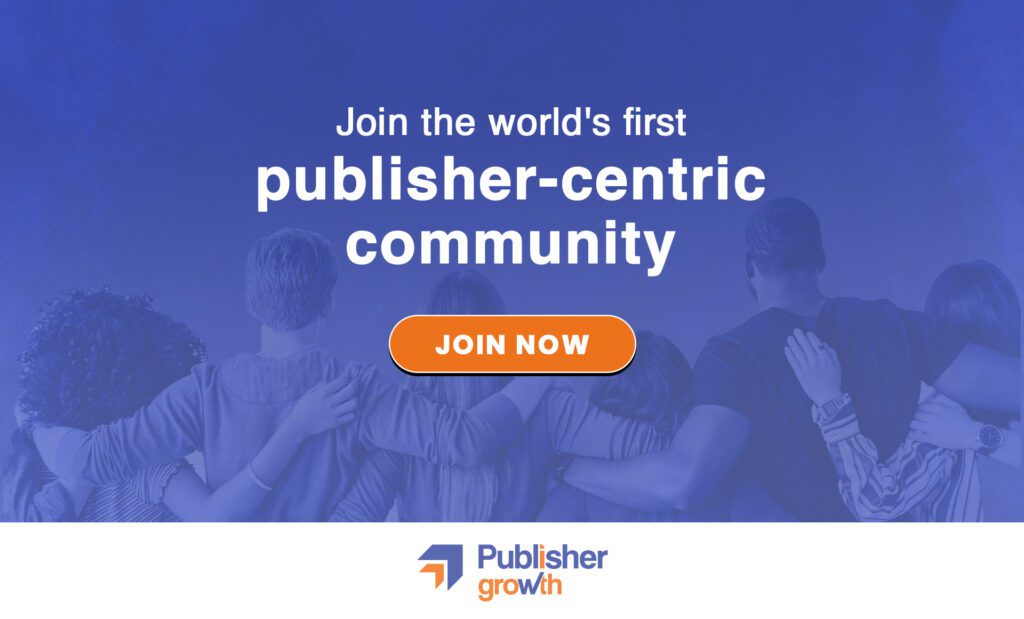 Features:
List of 200+ ad networks to monetize your site across all verticals.
Personalized site audit upon signing up on the platform that can increase your revenue.
Find all upcoming adtech conferences, webinars, and events in one place.
Stay informed with the latest adtech news across the globe.
How to Monetize a Blog: Tips and Tricks in 2023
Start blogging as a passion, it's a great source of making new friends and diving into a stream of like-minded buddies. Go out for a hangout with your new friends! If you're a movie freak, run a movie review website so that you have an additional reason to watch a movie! At least you can tell your Mom, that watching a movie earns you $$$
A 'Yes' to Monetizing Your Blog beyond AdSense is what I would consider the theme of this article!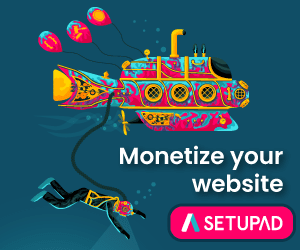 Traffic Requirement for Monetizing a Blog
Traffic equals money, thus your first priority needs to be traffic. This is where we often go wrong. We focus on the revenue portion instead of developing a solid traffic base without realizing traffic equals money and not vice versa.
Both quality and quantity of traffic account for the success of any blog. Depending on the niche you've chosen for your blog, a mix of returning traffic (regular readers and savvy people) and amateur traffic (one-time direct search traffic) is crucial for maximizing the revenue.
Think of monetizing your web property after you reach 500 views a day.
Never put irrelevant ads or entertain ad blindness
Only work with premium ad networks
Your first motto needs to generate 100,000 page views every month, followed by developing an email list. Revenue comes free with traffic! It's traffic, and it's only traffic!
PPC Networks That Can Help
Don't waste your time testing these ad networks if you truly wish to monetize your blog- Chitika, Bidvertiser, Clicksor, Adhitz, Obeus, Smowtion. They have been very successful in generating peanuts for publishers. I haven't tried Chitika for long, so I can't guess how they are doing now. Adhitz pays 3 cents to 12 cents per click and it revolves around those scams like make-money ads.
Try Affinity: Affinity provides contextual display ads for publishers who seek to monetize their web property. Payout is not great, but certainly much more than other CPC networks. Since they manually approve each blog, they have quality advertisers and it's fun to be a part!
Advertise.com: Advertise.com provides myriad ways to monetize your traffic. You can put Search XML ads, CPC ads, banner ad tags, email offers, and much more!
Adknowledge: Adknowledge provides CPC solutions for publishers and I guess they can be relied on. I haven't really worked with them, so can't say much about how they operate. If you have a personal experience, do share it in the comment section.
High Paying CPM Ad Networks
AdSense really doesn't work for all types of websites. If you have a good number of visits, CPM Ad Networks like Tribal Fusion, Casale Media, and Media.net can give a great boost to your revenue. Here, I'll discuss the best high-paying CPM ad networks:
Tribal Fusion: Tribal is known to provide a CPM of $1+ and fits well with technology blogs! They do have a traffic requirement of 500 thousand impressions per month.
Casale Media: Casale pays a bit less than Tribal Fusion and fits well on lifestyle and technology blogs
Media.net: I'm looking forward to joining this ad network, perhaps the only network which pays $2.5+ CPM and also without any publisher requirement. They only approve quality web content that is likely to generate revenue for their advertisers. There is no mention of the page views requirement.
Adblade: Adblade is a top advertising network, especially working with US-based advertisers. Your site needs to be highly content-rich to get approved. I haven't tried them, so I'd better leave it for you to explore! A very decent network for premium publishers
The list of CPM Networks is endless. Some top-tier CPM Networks are worth trying. You need to have a minimum of 50,000 page views to get approved. Listed below are some of the widely popular CPM networks- Tribal Fusion, Casale Media, CPX Interactive, Burst Media, ValueClick Media, Technorati Media, Advertising.com
If you're concerned to monetize your south Asian traffic, try Kamila and Tyroo!
Best Affiliate Networks
I'd suggest you work with five to ten affiliate ads initially. It is not much pain to get approval from an affiliate network, and it really can provide a stream of extra income. In fact, niche blogs make money from affiliate sales and AdSense remain as a back-up.
It will be sufficient to join the following affiliate networks- Commission Junction, Shareasale, Google Affiliate Network, and LinkShare.
Shareasale and LinkShare pay $1 and $1.5 for every publisher you refer.
Amazon is phenomenal, the only thing you need to do is drive traffic to Amazon and let Amazon take care of the rest! Both Amazon and your visitor is smart enough to decide what to buy, you just need to pass your affiliate id get to generate a sell, and that's easy!
eBay is good! They pay per click even if you don't sell. So, if you're new to affiliate marketing, I suggest you start with eBay, you can surely see your cents turn to $$$
You can also try Cafepress, Zazzle, and similar networks if you have a lifestyle/craft blog.
Auto Affiliate Marketing
A third-party network that converts your outgoing links into affiliate links and also incorporates affiliate links to relevant keywords. The entire process is automated and you just need to sign up with the third party network, which in turn has signed up with 1000s to merchants and affiliate networks. Post signing up, you have to insert a javascript ad code and select the optimization standards to increase your earnings. The most popular networks are Viglnk and Skimlinks.
If you have the majority of Indian traffic, I suggest you try Cuelinksas an alternative option since the above two can really make use of Indian traffic!
In-Text Advertising Recommendations
I am not a great fan of in-text advertising. I find the model extremely vague and futile. Most of the time visitors unknowingly click on the text links and land on an advertiser's website and the chances of it being relevant to the visitor's query are very low. Monetizing a blog with in-text advertising is the last thing I'd like to do. Also, the CPC can never be great because the advertisers pay less to the network. Once on clicking a text-link ad (Kontera), I landed on the parked domain.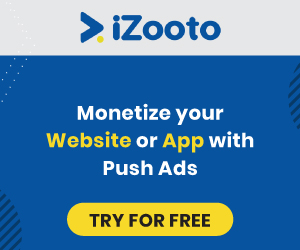 How Direct Ads can Boost Your Revenue
You need to have some web property and some reputation to get direct advertisements. Well, this may not be the case every time, but Advertisers prefer authority blogs with a huge reader base when starting an ad campaign. This is where article directories lose their stand. Only super niche websites with targeted content can invite direct advertisement which can pay as much as $4 for 1000 ad impressions for above-the-fold placements. You can serve direct advertisements from Double Click for Publishers, channelizing the advertiser's requirement. Alternately, you can join any of the following ad networks! You need to showcase your website, fix a monthly rate and wait for an advertiser to buy the ad slot!
E-Commerce
If you've something to sell, go ahead with it. You may develop software or have a local store. You can also tie up with some stores across your city and courier service.
if you're someone who is 'JUST STARTING' with eCommerce, I'd suggest having a sub-domain on your blog itself. Beta testing can save a lot of your investment. Since there won't be much investment in site development (thanks to PrestaShop)
Prestashop is the next-generation eCommerce platform. It is already listed in the simple script list of eCommerce modules and you can download it from there. You'll have complete control over every little attribute and can also buy add-on features whenever necessary.
Sponsored Reviews
Both new and authority blogs can make money from sponsored reviews. However, the only criteria are to have a page rank of 2+
For new blogs, it is difficult to attract advertisers who are willing to pay for their product reviews.
Here, you can find a complete list of 21 genuine get-paid review networks.
Blogs with substantial authority need to focus on their content and social media traffic. Advertisers directly approach the webmaster for their products to get reviewed. A single sponsored review can earn anywhere between $200 to $1000 if you have a solid niche website on topics related to technology. Techie-Buzz.com did earn $1000 for each review and I know some earn much more than that amount too.
Making Money by Selling a Blog
I know a lot of bloggers who run one or two quality blogs and some off-the-beat blogs. They quickly buy domains related to recent developments in any field (technology preferred) Getting a keyword-rich domain name becomes easy, and they start that particular blog with a minimum of 30 informative posts and go on adding one post every week. They claim to get some revenue from Adsense which worth's the effort they put in. However, the primary objective is to sell the blog at Flippa or any order marketing place. Since it's easy to get a page rank of 3 with some quality posts. The traffic of 100 to 150 visits a day is sufficient for such blogs, as age and domain authority are crucial for advertisers.
Even if one blog is sold out of every 5 blogs, the return on investment is sufficient to start another 5 blogs with 30 to 40 posts. This is really a cool idea:-
Firstly, you're expanding your web property
You're experimenting: The more you experiment, the more experienced you're and it adds to your profile, reputation, and everything you're associated with. It opens myriad opportunities.
You're Winning: Due to the unpredictive nature of search engines, some of your blogs gain more search preference, and this seems to do the trick in niche blogging. This is actually the intermediate result of the experimentation phase. Since most bloggers prefer starting a blog on evolving technologies/thoughts/ideas, a proper market blueprint lacks. If one or two blog gets the love of Google, then the next profitable blog is in share. (Now don't consider, that such a blog will be sold for money)
Your reader base increases: This is another definite reward that compliments your effort. The more readers you've, the more successful you're.
Increasing Web Property: One fine morning you won't really see the end of blogging. Online advertising is still in the evolving phase! AdWords and other advertising networks still target local businesses and many enterprises in developing nations. So, you can keep on increasing your web property against a constant source of revenue.
Many people may feel that running 10 to 15 blogs requires much effort and time. Well, this is certainly true, but those people who are already doing this say– It's fine! I've enough spare time to watch a movie with my family or play tennis! WP-Manage allows one to manage multiple blogs at a time from the same dashboard. They have a one-month free trial followed by a monthly subscription charge to make your life easier if you run multiple blogs.
Selling Your Service
Above all, you can create a banner to sell your own service! This is the most profitable stream of making money! People need advice and they love to pay for it. They will be more excited if you're the one to advise them!
To Wrap-Up
Many people think of the outcome if their AdSense account gets blocked. They fear and this has contained them from blogging. However, the real fact is, that all successful bloggers consider AdSense as a backup for their money-making inventory as it accounts for less than 10 percent of the revenue source!
AdSense is great for article directories, forums, and blogs specific to education, jobs, automobiles, health care, and more. But, in some cases, they are miserable. The reason I haven't included AdSense is to let us all believe that there is life beyond AdSense and we must see it to really live a larger-than-AdSense life at some point in time!!
Don't put all your eggs in the same basket! Again!
Since childhood, I keep on missing some fundamental points, and I am sure, I'll miss some here too! Would love your brilliant feedback and let me know what I missed!
Recommended List for You:
Our Recommended Tools for Publishers:
Looking to Increase your Ad Revenue:
Get in touch with me for a personalised consultation and increase your ad revenue across native, display, video (instream and outstream), in-app and other verticals. I also assist in customized DFP setup, header bidding, and content creation strategy. My skype id is:
ronniedey
. Feel free to connect!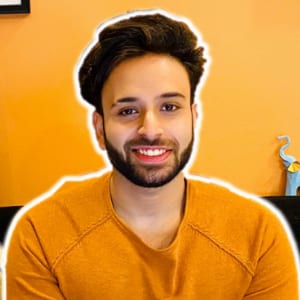 I and my team research various ad networks and can help you increase your overall ad revenue; so you could rake in more greenbacks with the best monetization platforms. Tap into the power of the online publishing business with me. I am just a mail away, so reach out to me if you want to scale up your website revenue. mail: [email protected]