Last updated on July 20th, 2022 at 11:45 am
Founded in 2006, Admob is notably one of the best mobile ad platforms on the web for developers to fasten their web monetization. Now acquired by Google for $750 Million, the network has been rewired to incorporate the fundamental functionalities Google ad network. With over 1 million Apps running Admob, it has been successfully achieving a 200% increase rate in the CPM's since 2013. Publishers get good revenue depending on the traffic. The Interstitial ads, in particular, fetch a higher RPM rate of $2 to $4 for Android and for iOS, it lies between $3 to $5. However, Admob suggests publishers to carefully implement interstitial ads for providing a positive user experience altogether and avoid accidental clicks. In this post, we will discuss how you can create Interstitial Ads in Admob.
Publishergrowth: The Revenue Acceleration Platform for Publishers
Blognife is elated to announce the launch of Publisher Growth- a community of publishers that helps you actively accelerate your revenue. This platform assists publishers in growing their traffic and revenue. As publishers, you can share and read reviews of ad networks and hosting companies. You can connect with other publishers to build links for growth and monetization hacks and more. This platform will help you stay up to date with the advertising and publisher ecosystem.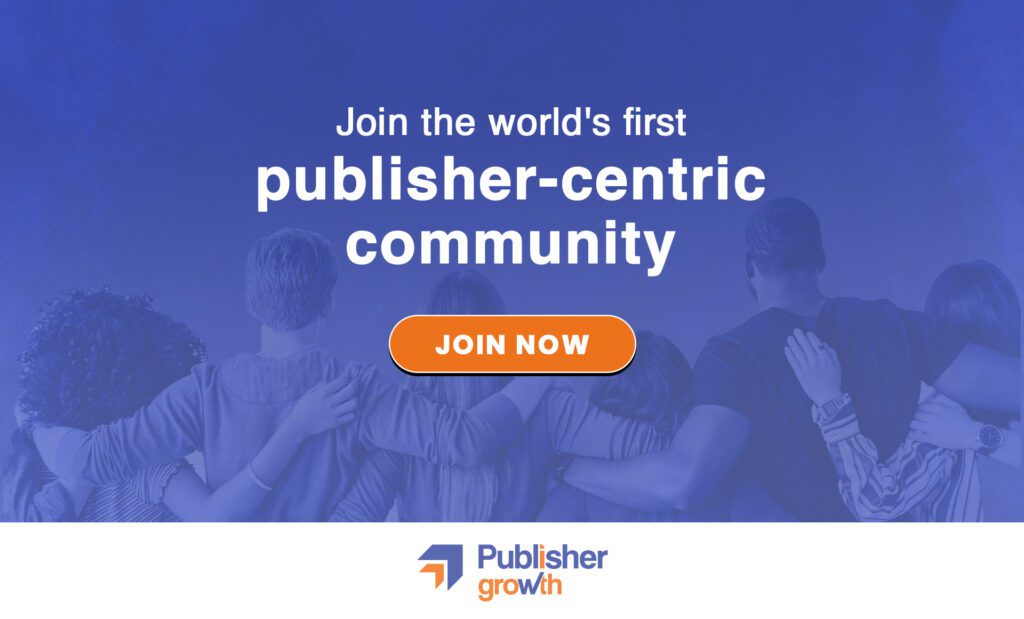 Features:
List of 200+ ad networks to monetize your site across all verticals.
Personalized site audit upon signing up on the platform that can increase your revenue.
Find all upcoming adtech conferences, webinars, and events in one place.
Stay informed with the latest adtech news across the globe.
Coming to ad networks, Interstitial ads are basically full-screen displays placed between content, at natural transition points like levels of a game or while switching web pages. The whole idea is to provide rich content for mobile as well as desktop users. Google states, "Interstitial ads are best suited for apps with linear user experiences. There should be very clear starting and stopping points in an app. If you have an app that may not meet these criteria (ex: utility apps like flashlight apps), consider using another AdMob ad format such as a banner ad."
The interstitial units integrate various types of ads such as image, Rich Media, Textual, and Video. The timing of interstitial ad close option is dependent on whether the ads opt-in videos. In case the ads are embedded into a video, some ads may have up to a 5-second delay before providing a close option. According to Google policy, interstitials ad units that don't opt for a video will offer an immediate close option. With the release of the Google Mobile Ads SDK version 7.2.1 or higher and Android version 11.4 or higher, this will be rather enforced more aggressively by Google Mobile Ads SDK.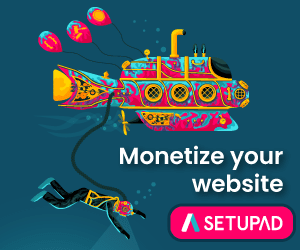 You can pursue the following steps to create interstitial ads in Admob account, and later implement it in your app's code. But do remember to finish all of these steps to start reflecting ads in this ad unit.
1. Log in to your Admob account by visiting https://apps.admob.com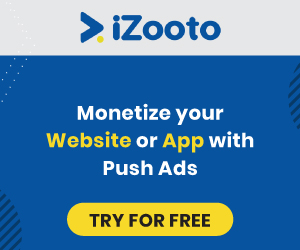 2. Click on the Apps option on the sidebar.
3. Select a name for the app for which you are creating the ad unit. If the name doesn't reflect in the list of recent apps, you can add a new app by clicking on Add App Also, you can click on View all apps to search for all the apps already added.
4. Go to the sidebar and click on Ad units.
5. Then continue by clicking on Add ad unit.
6. Click Select for choosing the Interstitial ad format.
7. Start by entering a name for the ad unit. What Google recommends its users is to include relevant information such as ad format and location in your app to make it easier to identify later.
8.Putting details for advanced settings of the ad unit is optional. However, it included the following:
Ad type: You can select any ad type allowed to be shown in this ad unit. Users can pick any combination of ad types by checking the boxes. If you uncheck on all the boxed, it can result in an error. It is required to choose at least one ad type for each unit. Google suggests, to check all the boxes for allowing a fair chance to maximize revenue for this ad unit.
Frequency capping: Choosing the frequency clapping is equally important. It controls the number of times an ad unit is shown to the same user. You can always choose to not select a limit, or you can also limit ads for each user by the number shown per minute, hour, or day.
9. Lastly, click on Create ad unit.
The above steps will create your ad unit. However, you can follow the steps in the Google Developers Get Started guide for both Android & iOS to execute this ad unit in your app code to start reflecting ads. During implementation, users will require their app ID and ad unit ID during implementation.
It is important to note when displaying full-screen interstitial ads on mobile devices keep in mind that mobile screens are often limited in screen size when compared to traditional desktop or laptop screens. Hence, at the end, all of it comes down to optimizing the placement of your ads to generate maximum revenue while not disturbing the user experience. You can, therefore, check the Admob Interstitial ad best practices here to get an overview of better implementations to get better outputs.
Our Recommended Tools for Publishers:
Looking to Increase your Ad Revenue:
Get in touch with me for a personalised consultation and increase your ad revenue across native, display, video (instream and outstream), in-app and other verticals. I also assist in customized DFP setup, header bidding, and content creation strategy. My skype id is:
ronniedey
. Feel free to connect!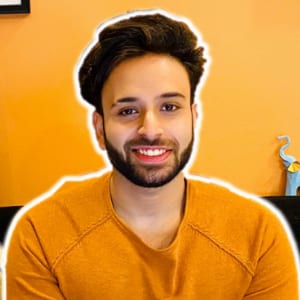 I and my team research various ad networks and can help you increase your overall ad revenue; so you could rake in more greenbacks with the best monetization platforms. Tap into the power of the online publishing business with me. I am just a mail away, so reach out to me if you want to scale up your website revenue. mail: [email protected]