Last updated on January 26th, 2023 at 04:28 pm
AdMob is a mobile ad network owned by Google that allows developers and publishers to monetize their mobile apps with relevant ads from a huge inventory of advertisers. You can sign up for a free account and install the SDK into the app and start making money. In this post, we will have a comprehensive discussion on AdMob CPM Rates 2020 with respect to its earning model, payment proof, and earnings report to help you decide if it is the right platform to help monetize your app. Also, we will be talking about the AdMob Interstitial CPM Rates of 2018 and how you can increase your overall Admob CPM with optimization tips. So let's go ahead and take a look at what this article offers.
Table of Contents:: Summary
Hide
Publishergrowth: The Revenue Acceleration Platform for Publishers
Blognife is elated to announce the launch of Publisher Growth- a community of publishers that helps you actively accelerate your revenue. This platform assists publishers in growing their traffic and revenue. As publishers, you can share and read reviews of ad networks and hosting companies. You can connect with other publishers to build links for growth and monetization hacks and more. This platform will help you stay up to date with the advertising and publisher ecosystem.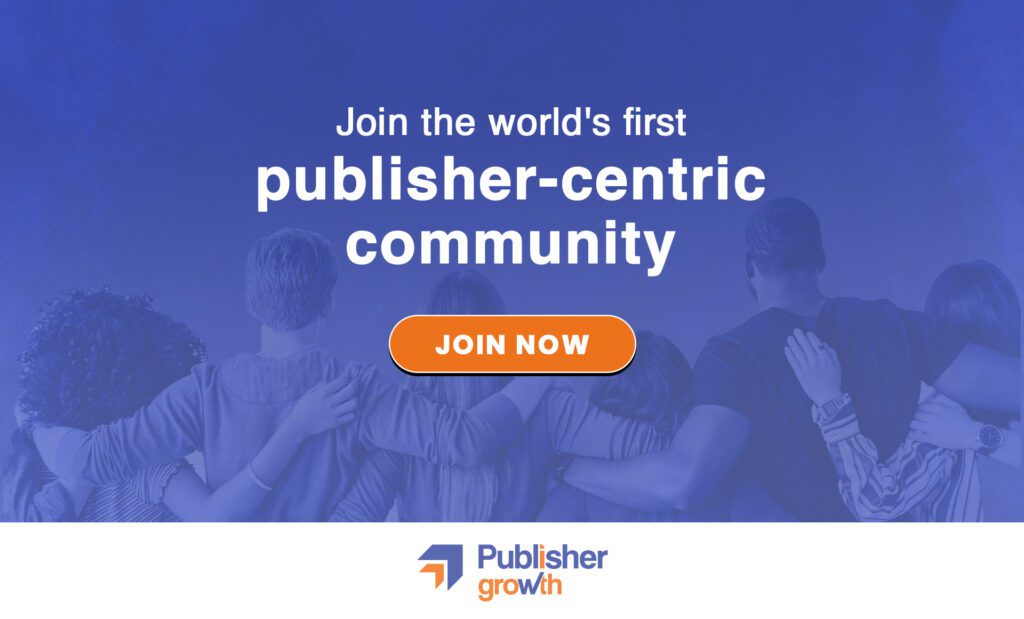 Features:
List of 200+ ad networks to monetize your site across all verticals.
Personalized site audit upon signing up on the platform that can increase your revenue.
Find all upcoming adtech conferences, webinars, and events in one place.
Stay informed with the latest adtech news across the globe.
Brief of the Company
Admob is a popular mobile advertising network. It was founded by Omar Hamoui in 2006. The company was acquired for USD 750 million by Google in 2009. Apple Inc. had also expressed the desire to buy it but was outbid. Since then, AdMob has been rebuilt to an extent to incorporate the core functionalities of the Google advertising network. It has a very big pool of advertisers which leads to very good fill rates and competitive eCPMs. There is an extensive support guide to solving any technical issues that arise. The network works on all major operating systems – iOS, Android, and Windows 8. The platform can be used by basic as well as advanced app publishers.
Admob Ad Unit Types
The process of creating an ad unit with AdMob is similar to that of Google AdSense. Publishers and developers are given the option of formatting. You can customize the color scheme of text ads, select the ad unit size, and specify a refresh rate. Unlike Google AdSense, Admob doesn't have a lot of ad sizes. The primary Admob ad formats are– rewarded video, interstitial, and native banners. For native banners, the available ad sizes include a 320×50 ad unit and a 300×250 ad unit.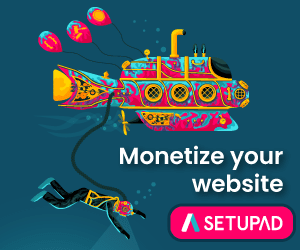 The network does place some strict limits on the ads. Publishers are not allowed to have more than one ad per static page, or more than one visible at a time when the page scrolls. This proves to be a drawback for some publishers as it proves to be a limitation to the overall earning capacity. Requirements regarding the position of the ad units are also there so as not to solicit invalid clicks. However, these constraints are crucial for an overall good user experience which would enable app developers to retain their users and also monetize their apps.
AdMob Earning Model
The earning model of AdMob is based on a CPC, that is, you are paid for every click on your ads. The revenue is highly dependent on the location of the traffic and the ad formats you're opting for. The "Allow & block ads" feature in AdMob provides the publishers with the option to control the ads that are shown on their apps.
AdMob CPM Rates 2020
It is difficult to monetize the traffic of a mobile app because, without proper followership, the generated CPC and CTR tend to be low. Even though both AdSense and AdMob are products of Google, the latter has a lower CPM rate. For Android, the average RPM is in the range of 15 cents to USD 1.50 while for iOS, it is between 20 cents to USD 2. Interstitial ad units are the ones that are placed at natural breakpoints of an app (like moving to a different page from one page) and have an RPM rate of USD 2 to 4 for Android and USD 3 to 5 for iOS. Banner or native ad units are the ones that are placed at the bottom. For Android, the RPM can be from 15 cents to USD 1.5 and for iOS, it can be from 20 cents to USD 2. The fill rates are very good and the eCPMs which are provided are quite competitive. However, the rates mentioned above give an overall impression of the CPM rates of various Admob ad types. Below here, we are listing the Admob CPM rates for US, UK, and Indian traffic specifically for both Android and iOS operating systems for you to have a detailed overview of the same.
Admob CPM Rates in the US
Admob's CPM rates are the highest for tier one traffic countries like the US, India, UK, Canada, Australia, and more. The rates are higher because of a more competitive and matured advertiser ecosystem and also because the cost of acquisition of the traffic from these countries is much higher compared to tier 2 and tier 3 countries. The table below shows the iOS and Android CPM rates in the US for Admob. Normally, the iOS rates are a bit higher when compared with the Android rates even for tier 1 countries. For tier 2 and tier 3 countries, you can see a sharp difference in the overall CPM rates between Android and iOS with iOS taking the sweet spot. Admob rates for the US are particularly good for rewarded videos as you can see from the table. The rates are $20 and up and are followed by Interstitial ads (less than $10) and native banner ads which have the lowest of all CPM rates.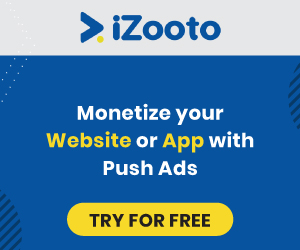 Admob CPM Rates in India
Admob's CPM rates in India are much lower when compared with the US. This is primarily because there are many fewer advertisers and agencies in the Indian ecosystem when compared with the US. Most of the in-app revenue for Indian traffic comes from advertisers who are bidding on worldwide traffic or remnant traffic and thus the conversion rates for these kinds of traffic are much lower. As you can see the CPM rates for rewarded video ads and interstitial ads are close to a dollar which is typically 1/10th to 1/15th of what app developers are earnings for tier one traffic. However, it needs to be mentioned that the Admob CPM rates are sourced through an ad mediation platform called Appodeal and the actual Admob CPM can vary depending on your app's niche, user engagement, and advertiser demand.
Admob Average CPM Rates
It is very difficult to calculate Admob average CPM rates. However, most of app developers and publishers are looking for an overall mobile CPM rate to get an idea of the potential revenue they can generate from Admob. Here, in this section, we are going to discuss the average Admob CPM rates. For this, we have chosen 3 countries from tier 1, tier 2, and tier 3 and then averaged their Admob CPM rates for native banners, video, and interstitials. Hereafter, as you can see in the table, the final row talks about an average of tier 1, tier 2, and tier 3 CPMs. Grossly, this would give you an idea of Admob average CPM. (Tier 1 countries: US, UK, and Germany; Tier 2 countries: India, Indonesia, South Africa; Tier 3 countries: Algeria, Zimbabwe, and Iran.)
Admob CPM Rates 2020
The CPM rates for Admob have been declining especially for the banner ads. Over the years, new ad formats emerged, and rewarded video ads became one of the most promising ad formats in the mobile app industry. App developers have seen good rates for this ad format where the advertiser demand is higher. Rewarded ads are essential for brand engagement and send a strong sentiment to its users. The year 2017 saw the rise and adaptation of rewarded ads, thus increasing the overall earnings potential for app developers.
AdMob Payment Proof and Earnings Report
While using AdMob, publishers receive 60% of the revenue generated. The rest 40% is kept by Google in recognition of its services provided. The various payment methods available are ACH, PayPal, and Wire Transfer. The network follows a Net-21 payment schedule, that is, payment is given every 21 days to the publisher. The minimum payout threshold is USD 20. This is the minimum amount that should be present in the account to be able to make a withdrawal.
AdMob has a clean laid-out panel which is relatively easy to use. Publishers can click to see reports, create or edit ad units, or change account settings using the navigation menu which is at the top. A new app can be monetized by clicking the "Monetize new app" button. There are many reporting options present for publishers and developers. The statistics can be filtered by time or numerous other dimensions to create granular reports like Google AdSense. Reports can be exported into multiple formats, like CSV to be used in Excel. Ad Mediation Reports are also provided.
AdMob Interstitial CPM Rates 2020
Admob offers three types of ad units- Admob native banner, Admob rewarded video ads, and Admob interstitial ads. Admob rates for interstitial ads are higher since they tend to have a click-through rate of around 5% on average and a CPM of USD5-USD 7, which tends to be wary based on the advertiser demand and the niche of your app.
How to Get Paid from AdMob?
The payments receivable from Admob are paid through AdSense. You can check your AdSense payment settings, where under the Payments tab you can see the total revenue and the section of the revenue receivable from Admob. Currently, Google doesn't offer an independent payment method for Admob. So, if you don't have an Adsense account, you may not be able to monetize your app from Admob and withdraw the earnings.
How to Increase Admob Rates?
If you're looking to increase your overall app revenue, I would suggest using an Ad mediation platform like Appodeal where you can run many other mobile ad networks along with Admob. Appodeal's intelligent ad mediation helps app developers increase their ad revenue with optimized refresh rates, high auction prices, and intelligent mediation.
Conclusion
AdMob is a very good solution to monetize mobile app traffic. The Google mobile ad network is quite deep, which is an advantage. Certain third-party networks can also be plugged in easily which leads to easier optimization. With a 100% fill rate, this is a highly recommended ad network. We hope that you've found this discussion on AdMob CPM Rates 2020 with respect to its earning model, payment proof, and earning reports helpful.
Our Recommended Tools for Publishers:
Looking to Increase your Ad Revenue:
Get in touch with me for a personalised consultation and increase your ad revenue across native, display, video (instream and outstream), in-app and other verticals. I also assist in customized DFP setup, header bidding, and content creation strategy. My skype id is:
ronniedey
. Feel free to connect!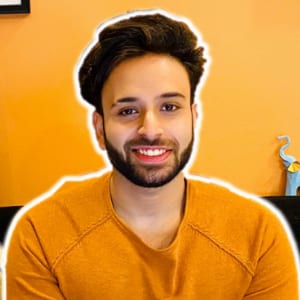 I and my team research various ad networks and can help you increase your overall ad revenue; so you could rake in more greenbacks with the best monetization platforms. Tap into the power of the online publishing business with me. I am just a mail away, so reach out to me if you want to scale up your website revenue. mail: [email protected]