Last updated on October 31st, 2022 at 05:37 pm
With people spending almost one-third of an entire day on smartphones, mobile ad networks became the need of the hour a few years back. And the ad tech industry responded with a number of premium mobile-specific ad networks. User experience is one of the chief factors that drive the success of ad campaigns, and the earlier ad networks were failing to place ads in the limited space on mobiles. Also, mobiles being a much more intimate device, many different kinds of ads were not welcome. So, mobile ad networks that are dedicated to serving ads on mobile screens can tackle that efficiently as they are limited to only one medium. There are a lot of mobile ad networks in the world. Google-owned AdMob is one of the best and largest mobile ad networks globally. It allows developers and publishers to monetize their mobile apps with relevant ads from a huge inventory of advertisers. InMobi is a global mobile advertising and discovery platform that has a reachability of over 1.5 billion unique mobile devices worldwide. The platform enables consumers to discover new products and services. Only those recommendations are served on mobile apps and devices which are relevant and follow the context.
Table of Contents:: Summary
Hide
Publishergrowth: The Revenue Acceleration Platform for Publishers
Blognife is elated to announce the launch of Publisher Growth- a community of publishers that helps you actively accelerate your revenue. This platform assists publishers in growing their traffic and revenue. As publishers, you can share and read reviews of ad networks and hosting companies. You can connect with other publishers to build links for growth and monetization hacks and more. This platform will help you stay up to date with the advertising and publisher ecosystem.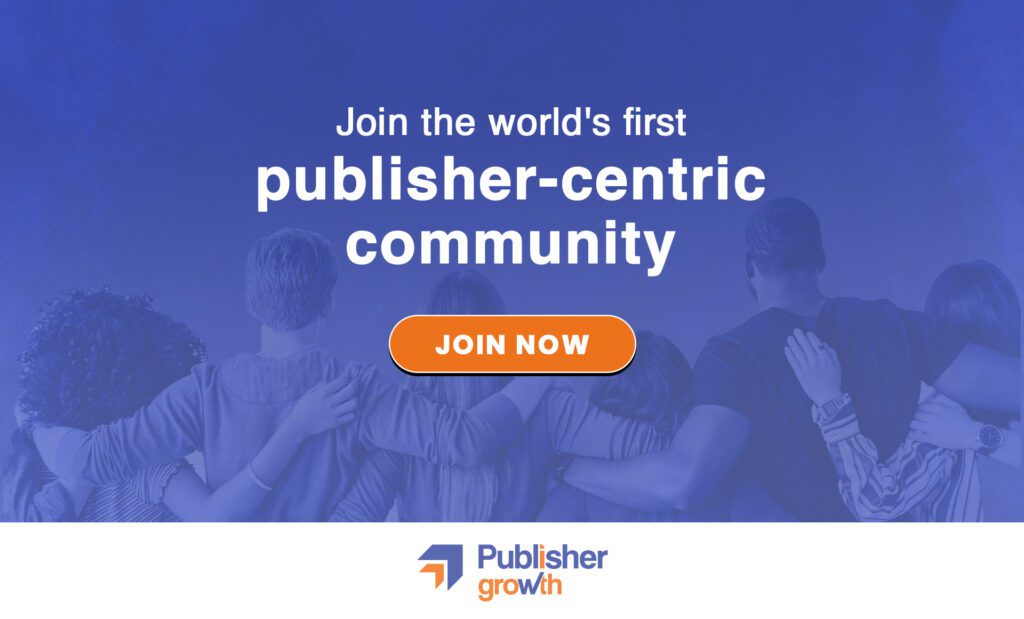 Features:
List of 200+ ad networks to monetize your site across all verticals.
Personalized site audit upon signing up on the platform that can increase your revenue.
Find all upcoming adtech conferences, webinars, and events in one place.
Stay informed with the latest adtech news across the globe.
In this article, we are going to make a comprehensive comparison of the two premium mobile ad networks and try to understand their pros and cons.
AdMob Minimum Traffic Requirement vs. InMobi Minimum Traffic Requirement
Since AdMob is owned by Google, it has no minimum traffic requirement. It does not impose any language requirement either. But to become a publisher in this network, you need to have a prior approved AdSense account.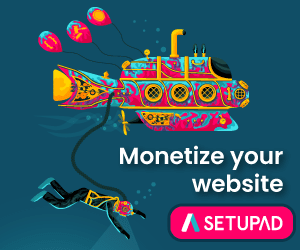 Similarly, InMobi doesn't have any traffic requirements for app developers. Once you signup with inMobi, you can get started with the SDK and implement the ads. However, it is important that the content is family-friendly and safe.
AdMob has a high revenue split ratio of 60:40. 60% of the generated revenue is shared with the publishers, and the rest 40% is retained by the network. We didn't find any mention of InMobi revenue share on their website. However, we believe the revenue share is around the same percentage as that of Admob.
AdMob Ad Quality vs. InMobi Ad Quality
AdMob, being a Google product, has a global reachability and displays high-quality advertisements. It displays mobile app monetization advertisements on CPC and CPM offers. It supports cross-platform monetization (Android, iOS, and Windows). Publishers have the ability to customize your text ad units with specific colors and fonts in order to maximize visibility and click rates.
The InMobi network has an impressive list of publishers and advertisers, and the high quality of the ads served is one of the main reasons behind that. The ad formats supported in the network are interstitials, banners, rewarded video ads, and native content ads.
AdMob vs. InMobi: Publisher List
AdMob is used by top app developers around the world, like Etermax, Cheetah Mobile, Backflip Studios, and Fingersoft.
Pandora, ABC, NBC, NFL, CBS Interactive, and AOL are all publishers in the InMobi network.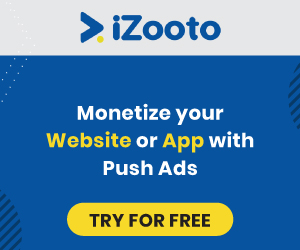 AdMob CPM Rates vs. InMobi CPM Rates
Monetizing a mobile app is difficult because, without proper followership, CPC and CTR tend to be low. AdMob provides lower rates of CPM compared to AdSense. The average RPM on the Android platform lies between 15 cents to USD 1.50, while on iOS, it is between 20 cents to USD 2. They have very good fill rates and competitive eCPMs. Ad units that are placed on natural breakpoints are known as interstitial ad units. These units have an RPM rate of USD 2 to 4 for the Android platform and USD 3 to 5 for the iOS platform. The banner or native ad unit gets placed at the bottom. These have an RPM of 15 cents to  USD 1.5 for Android traffic and 20 cents to USD 2 for iOS traffic.
The eCPM rates of mobile advertising are different for various industries, operating systems, and geo-location. The average eCPM in the InMobi network lies in the range of a few cents to USD 2.5 for Android, while for iOS, it is between USD 2.5 to USD 7.5. Mobile internet ad spending continues to grow worldwide but at an ever-decreasing rate.
AdMob vs. InMobi: Payment and Earnings Report
AdMob follows the monthly payment cycle. The minimum payout threshold is USD 20. It supports payment through a number of portals which include ACH, PayPal, and Wire Transfers.
The company follows a payout cycle of 60 days. This means that the earnings for any given month are credited to the publishers at the end of the 60-day payout cycle. Payment can be received using either PayPal or Wire Transfer/RTGS. Payments are always made in USD. They are not made at a property (site or app) level. To qualify for payments by electronic funds transfer to bank accounts in India, the minimum payout threshold is USD 50. While for other countries, it is USD 300. All unpaid earnings get carried over to the next payment cycle. Publishers from India cannot receive payments through PayPal. The minimum threshold for this method is USD 50 and is independent of the country in which the PayPal beneficiary resides or where the profile was created.
The InMobi publisher reporting API is an intuitive interface for premium publishers. An API key is necessary for all inbound requests. It is a 32-character string that gets generated once the account is granted API access. Data gets aggregated according to the metric parameters which are specified in the query for the report. The different parameters are the number of ad impressions, date, account, site, ad placement, target country, request slot, target manufacturers and platforms, and carrier. The data can also be sorted according to date and time. Using the "filter" parameter, the reports can be filtered for particular dates.
Verdict
AdMob is one of the largest and most popular tools for monetizing mobile apps. It can be used by both basic and advanced app publishers. For more advanced app makers who want to maximize their mobile earnings, AdMob also includes a tool called "AdMob Mediation" that facilitates ongoing optimization. This feature allows users to display ads from multiple sources, including the AdMob network and other mobile ad networks. InMobi is the world's largest independent ad network and only the second Indian unicorn to turn profitable.
Perhaps, the most valuable addition to the world of mobile advertising from InMobi is Miip – its revolutionary discovery platform designed for developers, merchants, and brands. The discovery platform can be used by every InMobi customer to perpetuate success and achieve goals faster than ever. The network leverages advances in big data, user behavior, and cloud-based architectures to simplify mobile advertising for its customers. The network has quite a good track record. The main difference between the two networks is Admob's integration with Google Adwords, which gives them slightly different data points of targeting and the ability to sell through the Adwords interface.
We hope this article on Admob vs. inMobi has been helpful and will assist you in your understanding of the premium mobile ad networks.
Our Recommended Tools for Publishers:
Looking to Increase your Ad Revenue:
Get in touch with me for a personalised consultation and increase your ad revenue across native, display, video (instream and outstream), in-app and other verticals. I also assist in customized DFP setup, header bidding, and content creation strategy. My skype id is:
ronniedey
. Feel free to connect!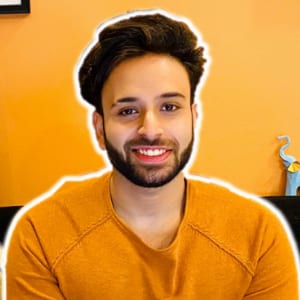 I and my team research various ad networks and can help you increase your overall ad revenue; so you could rake in more greenbacks with the best monetization platforms. Tap into the power of the online publishing business with me. I am just a mail away, so reach out to me if you want to scale up your website revenue. mail: [email protected]