Last updated on July 19th, 2022 at 07:07 pm
In July 2007, Taboola was founded, thinking about content consumption patterns, and ways to predict the videos people may like before ever expressing an interest in watching them. It took 3.5 years to innovate around what became the foundation for Taboola's analytical predictive engine, Taboola EngageRank™, that later became part of publishers' workflows given its various optimization capabilities. This algorithmic innovation around video then helped Taboola broaden its solution to recommend articles and slideshows, providing world-leading publishers with a single, ultimate discovery and monetization solution. Taboola is one of the fastest-growing native ad network in the world with plans to bring forth native video ads shortly.
Table of Contents:: Summary
Hide
Publishergrowth: The Revenue Acceleration Platform for Publishers
Blognife is elated to announce the launch of Publisher Growth- a community of publishers that helps you actively accelerate your revenue. This platform assists publishers in growing their traffic and revenue. As publishers, you can share and read reviews of ad networks and hosting companies. You can connect with other publishers to build links for growth and monetization hacks and more. This platform will help you stay up to date with the advertising and publisher ecosystem.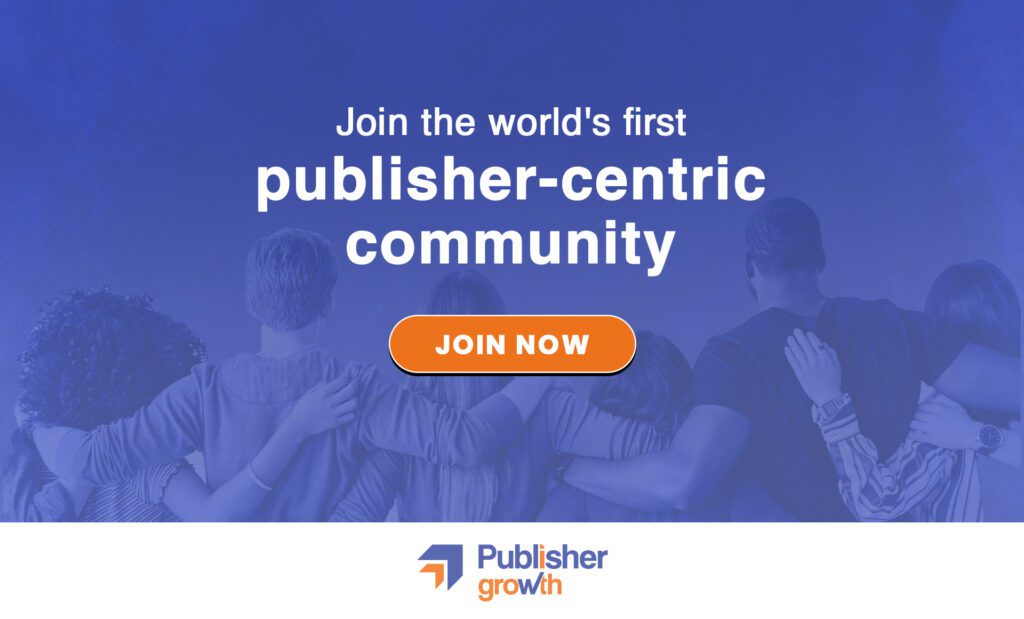 Features:
List of 200+ ad networks to monetize your site across all verticals.
Personalized site audit upon signing up on the platform that can increase your revenue.
Find all upcoming adtech conferences, webinars, and events in one place.
Stay informed with the latest adtech news across the globe.
Mgid is one of the oldest internet companies around and has evolved from a traffic exchange network to a native ad network. The company has a vast global presence and has some of the top publishers and advertisers across its network.
Taboola vs MGID: Minimum Traffic Requirement
To signup with Taboola as a publisher, you need to have at least 1 million page views per month. Your registration will be reviewed, and if you need the minimum traffic threshold, you will be asked to sign an NDA, and following which your ad codes will be set up. The traffic requirement was when I signed up with Taboola, and that was around 2 years back. If you've lower volumes, you can signup with Spoutable.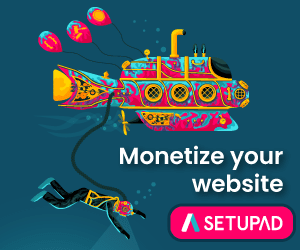 Mgid has a more flexible minimum traffic requirement. You should be approved with less than 10,000 page views a day, i.e. 300,000 monthly traffic volume. You will also be assigned a dedicated account manager who can answer your queries and help you with the entire setup.
Taboola is known to take a 50% revenue share of what the advertiser is bidding for the cost of a click. While this is essential quite a hefty cut when compared with the industry standards. In fact, Google takes a 32% cut on AdSense ads and 20% cut on ADX ads. But, we definitely can't complain as long as they provide the publishers with their due share of the revenue. We couldn't find any revenue share percentage mentioned by Mgid, but the show is typically around 30%.
Taboola Ad Quality vs Mgid Ad Quality
We found ads from Taboola to be more diverse and high on the quality index when compared with Mgid. There seems to be more regional advertiser base with operations team across the globe in the case of Taboola. For Mgid, their ads are the same, either leading to weight loss/health products, make money scams or sites which are running on traffic arbitrage model and thus requires huge traffic influx.
Taboola CPM Rates vs Mgid CPM Rates
Taboola is a good alternative for sites which don't have a high AdSense RPM but delivers a right amount of traffic. Taboola is a pay-per-click network where you get paid only for clicks. The average cost per click may vary from 2 cents to 5 cents but is typically low for Asian traffic. Depending on the traffic quality and location, ad RPM can be $2+
If you place one Taboola widget below the content area and one on the sidebar, you can expect a CTR of 2-3%. Also, Taboola offers pop up widgets which work well on desktop traffic. You need to get in touch with your account manager for more widget types.
Mgid CPC rates vary from 1- 5 cents and are higher for tier 1 traffic. News and viral websites tend to have the highest CTR with Mgid, and thus they perform quite well in these niches with average ad RPM going as high as USD 1.
Taboola Dashboard vs Mgid Dashboard
Both Taboola and Mgid have clean reporting, which is not only detail-oriented but also real-time with a little delay. This makes both the networks quite robust in terms of their ad performance monitoring and reporting. I have personally found Mgid's dashboard is be more appealing in terms of UX. Both the dashboard of these native ad networks product segmentation reports that can help you analyze the CPC, CTR across device, country, ad placements etc. These data can help you in optimization and further increase your ad revenue from native ads.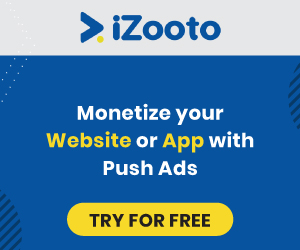 Taboola Earnings Report vs Mgid Earnings Report
It is always interesting to share earnings reports. In fact, this is the most crucial section of any review article and publisher's final decision of joining an ad network largely depends on how well the network can compensate in terms of revenue, click-throughs, and cost per click.
As you can see here, the earnings report shows an average CPC of 2.5 cents and is mainly because most of my traffic is from Asian countries. Attaching below, few more graphs that can give you a better idea of the CPC rates of Taboola based on countries. Here, Taboola CPM Rates for my blog is around $0.40.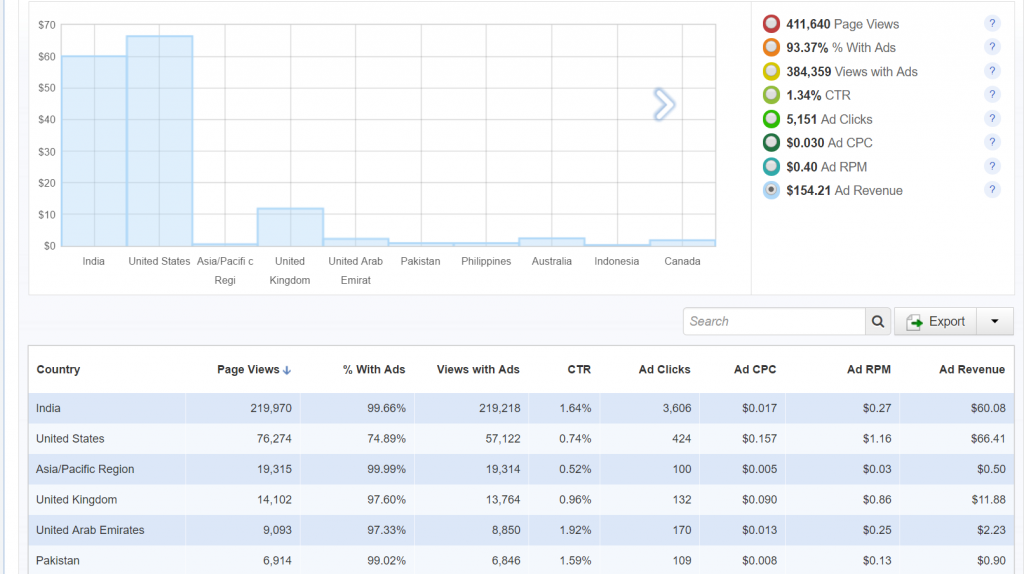 Now, let us take a look at Mgid earnings report. I haven't used Mgid on my site for a long time, and the following image is taken from flippa. On my site, I was getting a CPC which was a bit less than 2 cents. However, Taboola ads were more appealing to me, and I restored to Taboola ads.
source: flippa.com
Taboola Payments vs Mgid Payments
Taboola pays its publishers in NET 30 days once you've accrued $100 on your account. They pay via Payoneer to Indian publishers after verifying your account and PAN. On the other hand, Mgid pays directly via Paypal and thus is much more comfortable. Mgid also pays its publishers in NET 30 days once you've $100 is payable earnings. Both the networks pay its publishers on time and thus have no record of scams.
Final Thoughts: Maximize your Revenue from Content.ad, MGID and other Networks
As a publisher, if you're looking to increase your overall revenue from native advertisement, the best option for you is to work with a native ssp. However, this would require you to have higher volumes of traffic, around millions per day and several direct advertisers and agency partners! While this can be your long-term plan, you can, however, get started with multiple native ad networks and maximize your profit from them. Since each of these native ad networks are strong across specific geos, you need to re-work on your monetizing strategy for native ad networks. The objective is to show the ads from a network which has the highest CPC or RPM for a particular geography. Say, for example, Content.ad performs best in EU, Taboola for Indian and US traffic, Revcontent for South Asia and Mgid for Latam traffic. You can easily find the performance of individual native ad networks segmented country-wise once you allow them to run independently for a week.
After that, once you have the data, you need to buy Advanced Ads Pro plugin, which can easily show different ads to visitors based on geography. Add all the native ad networks on the placements which you have chosen and use anyone native ad network as the back-fill which gives reasonable rates for Worldwide traffic. So, your strategy will be live
EU countries– Content.ad
Latam- MGID
South Asia, Japan- Revcontent
India, US and Rest- Taboola
We have seen revenue increase to almost 1.5 times using this simple method. So, if you're making $1000 a month in native ads, you can quickly expand it to $1500 with half a day's effort. The plugin we recommend is Advanced Ads Pro Bundle.
Our Verdict
In terms of ad quality, definitely, Taboola is far ahead of Mgid. When talking about the CPM or RPM rates- this is something which varies from site to site and largely depends on the niche and the traffic sources and geos. Mgid works well for news type websites and viral sites. On the other hand, Taboola is a better option for broad niche sites. As a publisher, you should try both of these native ad networks on your site based on the suggestions given above. Our final verdict will be slightly favoured towards Taboola, but we can't deny the fact that Mgid is one of the best alternatives for publishers with low volume traffic. I hope this comparison of Taboola vs Mgid has been helpful to you. Keep visiting Blognife for more interesting posts on ad optimization. Get in touch with us if you are looking to increase your ad revenue ([email protected])
Our Recommended Tools for Publishers:
Looking to Increase your Ad Revenue:
Get in touch with me for a personalised consultation and increase your ad revenue across native, display, video (instream and outstream), in-app and other verticals. I also assist in customized DFP setup, header bidding, and content creation strategy. My skype id is:
ronniedey
. Feel free to connect!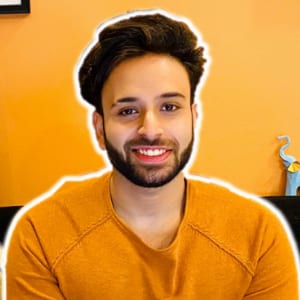 I and my team research various ad networks and can help you increase your overall ad revenue; so you could rake in more greenbacks with the best monetization platforms. Tap into the power of the online publishing business with me. I am just a mail away, so reach out to me if you want to scale up your website revenue. mail: [email protected]