Last updated on July 20th, 2022 at 09:35 am
With the growing advertising demands, native ad networks seem to grow at a remarkable stride dominating almost 74% of the total US display ad spend. Among all the popular ones, Taboola is known to be one of the oldest and lucrative ad platforms for the publishers. It has gained popularity over the last few years in revolutionizing the way the "Ad-ecosystem" works. Majority of websites with large web traffic are earning well with this platform. While Taboola only allows publishers with a minimum of 1M traffic per month to enjoy its exclusive benefits, small publishers seem to strive through the online struggle amidst so much competition.
Publishergrowth: The Revenue Acceleration Platform for Publishers
Blognife is elated to announce the launch of Publisher Growth- a community of publishers that helps you actively accelerate your revenue. This platform assists publishers in growing their traffic and revenue. As publishers, you can share and read reviews of ad networks and hosting companies. You can connect with other publishers to build links for growth and monetization hacks and more. This platform will help you stay up to date with the advertising and publisher ecosystem.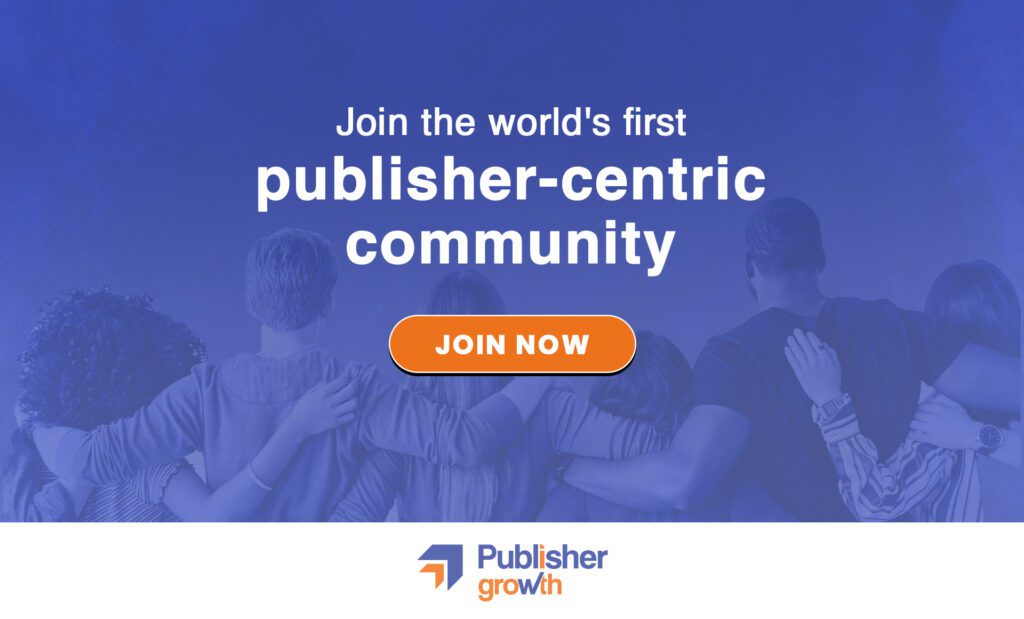 Features:
List of 200+ ad networks to monetize your site across all verticals.
Personalized site audit upon signing up on the platform that can increase your revenue.
Find all upcoming adtech conferences, webinars, and events in one place.
Stay informed with the latest adtech news across the globe.
So here's a list of TOP 10 Taboola Alternatives for small publishers that offer the similar benefits–
1. Outbrain
Outbrain is your best option if you are considering to monetize your CPC-model-based website through sponsored content. Users can promote articles, videos, slideshows, infographics and several other earned media. In fact, Outbrain is currently used by 80% of leading brands across the globe. Some of them include Runner's World, The Guardian, Washington Post, and Men's Health. The ad quality is top-notch as well owing to an efficient editorial team, hence, providing a transparent viewing experience to all visitors.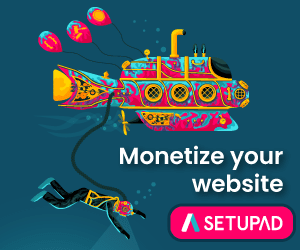 Minimum Traffic Requirements for Outbrain: Requires 5 Million views per month
Outbrain CPM Rates: This ad network is best suitable for US, Asia-Pacific based traffic fetching up to RPM of $2 – $5. The cost per click paid is within the range of $0.15 to $0.30.
Minimum Payout: The minimum payout amount required in order to receive a payment is $50. Once you hit $50 in revenue, you will be paid based on your payment terms outlined in your agreement—most commonly Net 60 or Net 90 days.
2. RevContent
Revcontent is an ideal native and content marketing platform that allows publishers to monetize their content by getting real-time visitors and enhanced engagement with these visitors. Founded by John Lemp in 2013, it is based out of Sarasota, Florida. RevContent is highly recommended platform fetching excellent performance and high-quality service to marketers and brand advertisers. However, it is not that simple to get admission to this network as the company rejects 94% of the received applications. Websites with around 2-3 million monthly visitors can earn a lot by joining the network. Some of the top content marketers in this network include CBS, Forbes, and NBC News among others.
Minimum Traffic Requirements for RevContent: Requires 3 Million views per month
RevContent CPM Rates: The CPC rates for RevContent vary from 20 to 70 cents. CPM can go as high as $3 for every 1000 impressions but, it is greatly dependent on the source of the traffic. The average RPM is about 44 cents. It, in fact, assures returns varying from $3 to $10.
Minimum Payout: A minimum Payout threshold of $50 and can be paid through PayPal.
3. MGID
With native ads ruling the ad marketplace, MGID is a platform that not only helps to increase the graph of income for publishers but it also helps in getting more visitors, engaging them and in driving conversions. The platform claims to have more than 20,000 Publishers and 30 million page views per month helping you to fetch maximum revenue. MGID is actually best-suited for niche entertainment sites.
Minimum Traffic Requirements for MGID: Requires at least 30,000 page views per month, which is achievable.
MGID CPM Rates: Although it offers a CPM between $1-$10 per 1000 impressions, CPMs greatly depends on geographical location. If your traffic is US, Canada, Australia, Germany, or UK based, you can make up to $100 per day with page impressions of 10,000. But it is not easy for traffics based out of India or similar developing countries.
Minimum Payout: Payment by MGID is done through Paypal, Cheque, or Wire transfer with a minimum threshold of $50.
4. AdNow
AdNow is one of the best widget-based native ad networks established in 2014. With a network of 150,000 publishers in just 3 years, it has managed to get Amazon, Peerfly, and eBay on its impressive publisher list. With 4.2 billion impressions per month, Adnow has emerged as an efficient native tool over the years. As a content recommendation network, it enables the publishers with related posts widgets that can be placed on their site. The widget displays sponsored content which fetches revenue to the publisher when visitors click and view the related content.
Minimum Traffic Requirements for AdNow: No such traffic requirements but you must have quality content.
AdNow CPM Rates: AdNow performs particularly well for European traffic, offering RPM's in the range of $0.5 to $2. AdNow is also good for monetizing traffic India and Thailand.
Minimum Payout: Publishers need to earn at least $20 in payable earnings before requesting a withdrawal. The payment is given out on a NET 7 basis and the available payment options are Wire Transfer, WebMoney, PayPal, and e-Payments.
5. Spoutable
Spoutable is an advertising network which provides several unique and innovative ad formats. It is basically based on exit concept, where you earn revenue even when your visitors are leaving it. The rich media ads supported by Spoutable encourage heavy user engagements, and hence, help in generating positive results for both advertisers and publishers. Since this platform works only with high-quality websites, so it ensures quality traffic. With a wide range of available tools, you can optimize your campaigns resourcefully.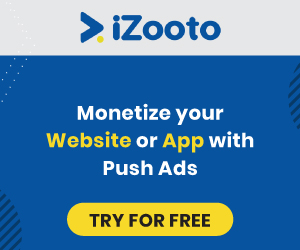 Minimum Traffic Requirements for Spoutable: No such traffic requirements.
Spoutable CPM Rates: The minimum CPC on Spoutable is only 0.04$ and the minimum starting budget is 250$. It is best suited for US and Europe based traffic offering an RPM in the range of $1- $3.
Minimum Payout: The minimum payout threshold is $100 and pays its publishers on Net 20 terms via PayPal and bank wire transfer.
6. Disqus
Disqus is a networked community platform that aids your website gain a feature-rich comment system accompanied by social network integration, advanced administration, and moderation options. The basic idea is to display the native ads tagged with comments and revenue is generated when visitors click on those ads. This makes Disqus a comment-plugin-network that can enable publishers to get huge bursts of traffic.
Minimum Traffic Requirements for Disqus: Requires at least 10,000 page views per month.
Disqus CPM Rates: Disqus is suitable for monetizing traffic on a global level, especially US-based, fetching an RPM of $0.30.
Minimum Payout: Payments are done once a month by the end of it. Disqus payment terms are Net 90 based, with a minimum payout threshold of $100.
7. Adsense
Google's AdSense network is one of the most popular ad networks for monetizing websites and blogs. The AdSense program is relatively simple – once approved, you will be able to generate code for a variety of ad units that will then appear on your site. Adsense then splits all the revenue generated with the publisher. Besides traditional display ads, the publishers also have the facility to show "link units" on their websites. A vast majority of ads are CPC-based, though some of them are also CPM-based.
Minimum Traffic Requirements for Adsense: No Traffic Requirement
Adsense CPM Rates: The CPM rates vary in the range $1 – $3. The average AdSense RPM lies between $5 to $10 with a fill rate of 100%.
Minimum Payout: AdSense follows a monthly payment schedule. Payments are available via Check, EFT, Western Union, Rapida with a minimum payout threshold of $10.
8. Content.ad
Serving the advertising sector for over 10 years now, Content.ad has emerged as one of the biggest sponsored content networks today. With a high-tech ad platform for publishers, they follow a performance-driven approach to help publishers generate high revenues from websites. They have a unique understanding of online content marketing. The platform really low traffic requirements when compared to other content ad networks available.
Minimum Traffic Requirements for Content.ad: Requires at least 10,000 page views per month.
Content.ad CPM Rates: Content.ad has a CPC of around 3 to 6 cents. The RPM offered is in the range of 5 cents to USD 2.
Minimum Payout: Content.ad has a minimum payout threshold of USD 50, via ACH or Direct Deposit, PayPal, Wire Transfer, cheque, and Hold My Payments.
9. Media.net
Media.net is a contextual ad network, where anyone can request an invite. This platform is highly recommended and reviewed across the globe. It focuses on developing innovative monetization solutions for publishers. The Media.net ads are slightly different than the usual ad units. The ads are considerably high-paying and it endorses producing quality content on the publisher sites or blogs. The more relevant ads mean more clicks and hence, more money for you.
Minimum Traffic Requirements for Media.net: Requires at least 10,000 page views per month.
Media.net CPM Rates: It is best suited for US and Canada based traffic with a CPM of around $1. It fetches an average RPM of around $ 10.
Minimum Payout: The minimum payout threshold is USD 100, which is paid via Wire Transfer or Paypal.
10. Amazon Associates
Amazon Associates is one of the simplest ways to monetize your website. Through the Amazon associates program, can choose from thousands of products to promote on your website. The efficient management team of this platform track the performance of your website via specific ad widget. This will help the publishers in identifying which types of ads and products generate higher revenue and which are not performing well. That way, you can always make necessary changes to optimize the revenue potential of your featured ads.
Minimum Traffic Requirements for Amazon Associates: There is no minimum traffic requirement.
Amazon Associates CPM Rates: This platform is suitable for monetizing traffic on a global level, fetching an RPM of $0.30.g
Minimum Payout: Payment is made in late of every month with a minimum threshold of $100. For India, minimum payout is INR 1,000 for NEFT and INR 2500 for Cheque.
Hence, you can certainly consider the above networks if you are looking for productive Taboola alternatives. However, in the end, it all comes down to optimizing the placement of your ads to generate maximum revenue while not disturbing the user experience. So you can actually experiment with different ad formats and networks to assess the most lucrative combinations suited for your product.
Our Recommended Tools for Publishers:
Looking to Increase your Ad Revenue:
Get in touch with me for a personalised consultation and increase your ad revenue across native, display, video (instream and outstream), in-app and other verticals. I also assist in customized DFP setup, header bidding, and content creation strategy. My skype id is:
ronniedey
. Feel free to connect!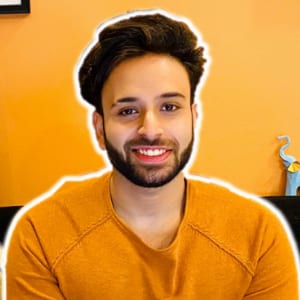 I and my team research various ad networks and can help you increase your overall ad revenue; so you could rake in more greenbacks with the best monetization platforms. Tap into the power of the online publishing business with me. I am just a mail away, so reach out to me if you want to scale up your website revenue. mail: [email protected]