Last updated on January 26th, 2023 at 05:35 pm
Optimization is one of the most crucial steps when it comes to increasing your AdSense revenue. A slight change can increase your AdSense revenue by over 30% and more. Well, the best part is that it is not going to take you much time. In this post, we will discuss a few key metrics and tips that will guide you to increase your AdSense earnings.
Table of Contents:: Summary
Hide
Publishergrowth: The Revenue Acceleration Platform for Publishers
Blognife is elated to announce the launch of Publisher Growth- a community of publishers that helps you actively accelerate your revenue. This platform assists publishers in growing their traffic and revenue. As publishers, you can share and read reviews of ad networks and hosting companies. You can connect with other publishers to build links for growth and monetization hacks and more. This platform will help you stay up to date with the advertising and publisher ecosystem.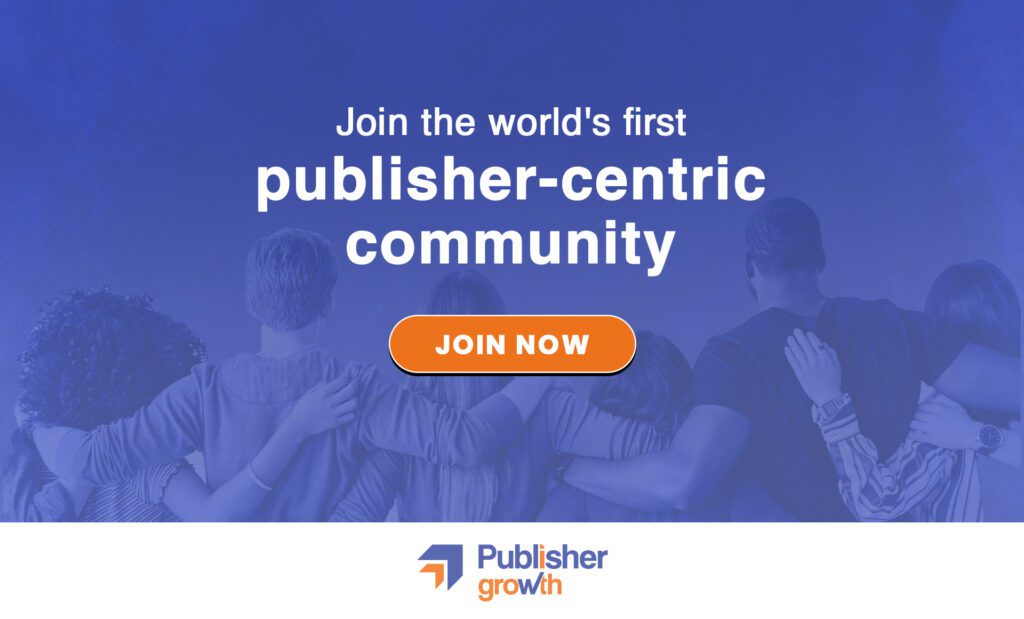 Features:
List of 200+ ad networks to monetize your site across all verticals.
Personalized site audit upon signing up on the platform that can increase your revenue.
Find all upcoming adtech conferences, webinars, and events in one place.
Stay informed with the latest adtech news across the globe.
AdSense Optimization Tips for Publishers in 2023
There are two ways to increase your site's AdSense revenue:
Increase your ad CTR
Increase the CPC of the ads that are being served through Google
It is difficult to increase the CPC of ads served on your blog, because that primarily depends on the traffic quality and type, which is not going to change suddenly and is closely connected with the content you generate, the demographics, etc.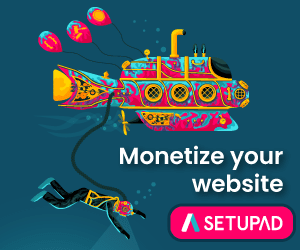 However, there are ways to substantially increase a blog's CTR and in this post, we are going to focus mainly on the methods and best practices that can yield you a higher CTR, thereby, increasing your revenue by 30 to 40%. Additionally, some ad formats will perform better than others, so we are going to experiment and stick to the best ones.
1. AdSense Optimization Tips: Optimize your Blog's Layout
An optimized blog layout is crucial for a good RPM from desktop traffic. While it is extremely important to go for a responsive layout, however, according to me the layout should be minimal and not (screen-spread) out. There are a lot of themes that take up the entire screen space on a desktop. Like: Newspaper WordPress theme and Jarida WordPress theme.
A first look at these themes might make your feel good, however, these screen widths are too wide and essentially reduces the Ad focus and visibility- thereby reducing the CTR.
While such themes are still OK for blogs that are image-rich (cooking, recipe blogs), they shouldn't be used in tech and other sites which have a higher CPC.
Generatepress and Astra are some of the best-performing themes out there in the market.
If you browse through the 'post page' of this theme, you can see how minimal the layout is. Putting ads on such a blog automatically grabs the attention of the user and he/she might click the ads if relevant.
2. AdSense Optimization Tips: Focus on Mobile Web Traffic
Over the last few years, mobile traffic has increased substantially to compete with desktop traffic. Now, a lot of publisher websites receive more than 70-80 percent mobile traffic. This is because people are looking for instant solutions on search results and the device on their hand "a mobile" does the work.
Whenever you tweak the layout of your blog or add new functionalities/plugins/ads etc, make sure to use the device simulation mode on Chrome (Control+Shift+I) and see how well the changes are reflected in mobile devices and tabs. Ensure the overall user experience is intact and not compromised.
3. AdSense Optimization Tips: Active View Insights
Active View is Google's ad viewability measurement solution, tracking the viewability of ads served by AdSense. Viewability helps determine how likely it is that an ad was actually seen by a user. An ad is counted as viewable if at least 50% of its area was displayed on-screen for at least one second (the minimum criteria according to Interactive Advertising Bureau (IAB) standards). Two important factors are (a) what portion of an ad appears in a viewable space on the screen and (b) how long that portion of the ad remains visible.
Measuring viewability helps publishers and advertisers assess the value of an impression. For example, consider a placement at the bottom of a webpage. If a user needs to scroll down to see the bottom of the page, the user might not see the ad before navigating away from the page. Yet for a user with a larger screen, the entire page might appear in a viewable space—which means the ad is visible, too. Both scenarios count as impressions, but only viewability tracks whether an ad actually became visible to the user.
All you need for a click is to ensure that the ad is viewable. If the user doesn't view the ad, it will never get clicked. I suggest you create separate ad units for individual placements and monitor the active view percentage of the ads. The active view is a crucial insight that can increase your ad unit's performance in the long run.
4. AdSense Optimization Tips: 336×300 Ad Size Performs Better
When you choose a 336×300 ad unit over a 300×250, 336×280, or 250×250 ad unit, it increases the advertising competition for the particular ad slot, and thus increases the competition. This lets the algorithm serve an ad that has a higher CPC value, and a click on the ad will let you earn more. We always recommend the use of a 336×300 ad size if you prefer a fixed ad size. The case is the same with a 300×600 ad unit as well since it accommodates the 160×600 ad size and lets the algorithm compete for the best CPC bid.
However, note that under specific layouts a 300×250 ad unit can have a higher CTR and the increase in CTR can outperform the increased CPC (because of the advertising competition). If you feel that there might be a chance for such a case, feel free to use AdSense experiments or use a more powerful A/B testing tool like AdPushup.
5. AdSense Optimization Tips: Use Native Units to Increase Revenue
Judicial use of native ad units like in-feed and in-article can increase your AdSense revenue, and for a lot of publishers, native ad units earn them more than banner ads. However, this mainly depends on the niche of the blog and other factors.
6. AdSense Optimization Tips: Set Ad Experiments
In the AdSense panel, you can conduct experiments to compare the performance of your ad units/ add-block advertisers and monitor the revenue uplift. Specifically, in the ad units experiment, you can do the following A/B testing on
Text unit only Vs. Text/Image
Testing different color templates for text ads
Testing two different ad units in one placement
Experiments typically run till a confidence level is achieved, and once the winner is confirmed, a notification pops on the home screen that lets you select the winning ad unit. You can even check the performance of 2 different colors for link units. Also, you can check the blend-in template Vs. Contrast template for your text ads. Even if you have a well-optimized ad layout, experiments can increase your ad revenue by 10% to 20% and typically performs better and faster with sites having a significant amount of page views.
7. AdSense Optimization Tips: Use Auto ads
It's been sometime that Google introduced page-level ads and auto ads. These are new ad formats that would take some time to fetch you results and I believe Google is not setting full swing on page-level ads as of now. It's still under experimentation and you can start experimenting with them to see how your traffic responds to these new ad types. I had my share of experiments and found the following
Vignette Ads: These ads have the highest CPMs because they load in between page screens and have high viewability and click through rates. They tends to perform very well on both mobile and desktop.
Enable Anchor Ads: Anchor ads perform well on mobile web as they stick around the bottom of your page and offers high viewability.
8. AdSense Optimization Tips: Use Ads in Between Posts
Within-content (in-content) ads generally perform well with medium-sized post lengths. If you're not using in-content ads, then you are losing substantial revenue from your mobile traffic since this works best for mobile traffic. There are a few plug-ins available on WordPress that gets the job easily done
A) Quick AdSense: Quick Adsense is an Ads management WordPress plugin. It offers a quicker & flexible way to insert Adsense or any Ads code into a blog post. Besides, it can randomly place the Ads anywhere within a post. It comes with a simple setting page, and it does not overwhelm you with complicated customizable options.
B) Ad Injection: Ad Injection from review my life injects any kind of advert or other content (e.g. Google AdSense, Amazon Associates, ClickBank, TradeDoubler, etc) into the existing content of your WordPress posts and pages. You can control the number of adverts based on the post length, and it can restrict who sees adverts by post age, visitor referrer, and IP address. Adverts can be configured in the post (random, top, and bottom positions) or in any widget/sidebar area. There's support for A: B split testing/ad rotation. And support for dynamic restrictions (by IP address and referrer). Note that this is an advanced plugin with loads of options.
C) Easy AdSense: Easy Plugin for AdSense provides a very easy way to generate revenue from your blog using Google AdSense. With its full set of features, Easy Plugin for AdSense is perhaps the first plugin to give you a complete solution for everything AdSense-related.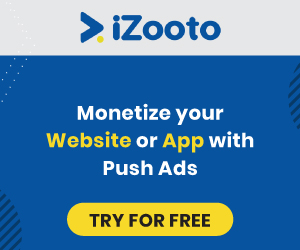 D) Ampedsense:AmpedSense allows you to inject and split test various AdSense configurations into your WordPress blog until you find the best AdSense ads to use on your site.
E) Advanced Ads: Advanced ads and Advanced ads pro are recommended if you want to show different ads to your mobile visitors and desktop visitors.
9. AdSense Optimization Tips: Increase the CTR of the First Ad unit
Ads are displayed through real-time bidding based on a complex algorithm. The first ad served on your webpage has the highest CPC followed by the rest. Hence, you must select a placement for the first ad unit (the ad unit which loads first, generally, the topmost one) which has the highest click-through rate. This technique can significantly increase your overall revenue and is one of the easiest optimization tips we recommend publishers to take into consideration.
10. AdSense Optimization Tips: Do Your Own Keyword Research
Use Google Keyword Planner to find keywords that can be relevant to your content. Keywords lets you have an idea of what people are searching for and how the words are phrased in the search. You can use keywords within your content, headings, and titles. Judicial use of keywords can increase your search traffic and also the CPC of the ads delivered by Google on your site.
Note: CPC hugely depends on the quality of traffic and the niche of the blog.
11. AdSense Optimization Tips: Test between Display ads, Text ads, and both
Google recommends publishers to use the ad type: text/image since the advertiser's competition is high as the ad inventory increases. However, depending on the type of the site, only image ads/only text ads can outperform the text/image ad type. This is mainly because of the CTR variation. In some blogs/sites, blend-in text ads perform much better and users tend to click on the ad units. The same goes with image-rich sites, as image/flash ads are more appealing and get higher traction.
12. AdSense Optimization Tips: Use Analytics to Increase AdSense Revenue
Over the years analytics has scaled up to provide rich insights on web activity and user demographics, interactions, etc. Integrating Google Analytics with AdSense provides you a clear picture of the best-performing pages on your site. Also, you can track the demographics that generate maximum AdSense revenue and optimize your content strategy to target a particular audience segment.
Also, a recommended strategy is to segment your traffic based on the device screen size. Analytics can tell you which are the top performing traffic device screen size for desktop, mobile, and tablet. Based on the data you can use a media query to show custom ad sizes.
A 620×300 custom ad size would be a good fit for screen sizes above 1280 and a 336×280 ad size would be good for screen sizes in the range of 360 to 1280. Also, you can use a 250×250 ad unit if there is some traffic with a screen size of 240. An ad unit that fits well within the content area increases the chances of getting a higher CTR and thus we recommend you take a closer look into analytics.
13. AdSense Optimization Tips: AdSense Ad Placement Guide
One of the fundamental approaches of Ad optimization is to choose the best performing placements (Placement is a location where an ad unit is placed). I have already discussed the concept of Active views. Your primary aim is to increase the active view viewable and also the CTR. Out of the 18 different ad sizes, 300×600, 336×280, 300×250, 900×90 are the best-performing ad units. For desktop traffic, a 300×600 sidebar ad is always preferred. However, if most of your traffic is from mobile devices, I would recommend you consider square ad formats as they perform better on mobile. Also, the sidebar goes below the content area on mobile and thus not many clicks are recorded when ads are placed on the sidebar. One winning combination is having different ad layout formatting for your desktop and mobile traffic and AdPushup does this effectively.
14. AdSense Optimization Tips: Optimize the Length of Your Blog Post
Long-form content like in-depth blog posts generates more revenue eventually provided the content type is evergreen. However, as the content length increases, the CTR decreases as ads get less focus. Hence it is imperative to have an optimized content length for your blog posts. If your content is more than 200 words long, I suggest you use WordPress's native post page break feature to divide your post into two pages. Also, this would increase the page views and will be effective if you go for CPM ad serving models via ADX (Google AdExchange)
15. AdSense Optimization Tips: Use Matched Content Feature of Google
The matched content feature lets your visitor discover content across your site. This is Google's in-house recommendation engine and should help you scale up your existing page views.
16. AdSense Optimization Tips: Do not Use Multiple Ad Networks
There are a lot of shit ad networks which doesn't work. Also, there is another set of ad networks that won't work well with your existing traffic. Also increasing the number of ads on a page will only divide the total number of ad clicks across the distributed banners resulting in lowering your effective ad revenue if the other networks are not as high paying as AdSense. I would recommend you to focus on your content, scale your blog, create a brand and niche and then look for direct advertisers instead of spending your energy on finding similar alternatives to AdSense.
Criteo is one of the best CPM networks to my knowledge. You can read my Criteo review here.
17. AdSense Optimization Tips: Track your Audience
Use analytics to track your audience, website interactions, user affinity towards categories, age groups, top referrals, time of site, bounce rate, top exit pages, etc. Each of these features can help you significantly in content optimization and should be tracked as performance feedback.
Placing proper ads on top exit pages can substantially increase your ad revenue and won't cost you much as you're monetizing your exit traffic.
18. AdSense Optimization Tips: Gain insights on your Best Performing Pages
Generally, for blogs, 80% of the revenue and traffic is fetched by 20% of the articles. Though this might seem like a vague statement, somehow this rule applies to most content-driven sites. You can track the best-performing pages in terms of revenue from analytics and make tweaks to further increase the revenue, or maybe use call-to-action buttons if you have an action-driven site.
Also, your best-performing pages tell a lot about the kind of content that is doing well on your blog, the author's writing style, and the optimizations that we work well.
19: AdSense Optimization Tips: Signing Up with an AdSense Certified Partner
Normally, AdSense allows you to run 3 ads per page and 3 link units per page. However, if you signup with an AdSense certified partner, you can run up to 5 ad units per page. Depending upon the AdSense partner you choose, this ad might be displayed through Ad exchange (where Google AdSense and numerous other Ad networks will bid for your ad space thereby increasing the competition). There are a few AdSense partners who have created automated tools to increase your AdSense earnings through algorithmic learning. Normally, these AdSense partners will take a flat 5 to 15% of your ad impressions, however, your overall revenue is certain to increase since you can use 5 ad units. I would recommend you to try the following Google AdSense partners
Setupad– Setupad is one of the best website monetization platforms to increase ad revenue. You are assured of a dedicated account manager that helps you through the onboarding process and continuous monetization improvements, and you can benefit from their unique demand, top SSPs, DSPs, and programmatic deals.
Ezoic– Signing up with them will give you access to use AdX (5 ad units). They also have a similar ad testing platform called Ezoiclite where you can test multiple ad units.
Monetizemore– They don't have any ad testing platform but they claim to provide you access to Ad exchange, the premium ad network which can fetch you a better cost per click. Monetizing more also allows you to run 5 ad units on your blog.
There are very few Ad networks that work well with AdSense. Setupad is one such ad network that can generate you good CPMs in the long run without any hassle. You can even implement 1-2 of their ad units to get started.
Our Recommended Tools for Publishers:
Looking to Increase your Ad Revenue:
Get in touch with me for a personalised consultation and increase your ad revenue across native, display, video (instream and outstream), in-app and other verticals. I also assist in customized DFP setup, header bidding, and content creation strategy. My skype id is:
ronniedey
. Feel free to connect!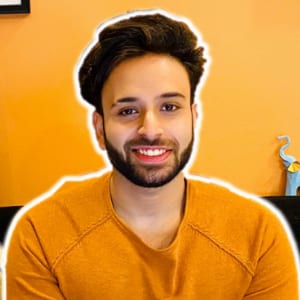 I and my team research various ad networks and can help you increase your overall ad revenue; so you could rake in more greenbacks with the best monetization platforms. Tap into the power of the online publishing business with me. I am just a mail away, so reach out to me if you want to scale up your website revenue. mail: [email protected]