Last updated on January 26th, 2023 at 04:44 pm
About Media.net- Media.net is one of the fastest-growing contextual ad networks that helps publishers monetize their ad spaces by showing relevant keywords tags. The network has a vast base of advertisers who are primarily advertising on the Yahoo Bing network, and Media.net provides the ad space for these advertisements. The network recently got sold off at a whopping 900 million to a Chinese consortium. The company reported net revenue of 232 million USD for the year 2015 and manages more than 450 million USD of managed ad spend. Almost 90% of the company's revenue comes from the US and has offices across the US, Middle East, and India. In this article, we are going to discuss media.net website approval tricks which can help publishers with the approval of their sites on media.net platform.
Table of Contents:: Summary
Hide
Publishergrowth: The Revenue Acceleration Platform for Publishers
Blognife is elated to announce the launch of Publisher Growth- a community of publishers that helps you actively accelerate your revenue. This platform assists publishers in growing their traffic and revenue. As publishers, you can share and read reviews of ad networks and hosting companies. You can connect with other publishers to build links for growth and monetization hacks and more. This platform will help you stay up to date with the advertising and publisher ecosystem.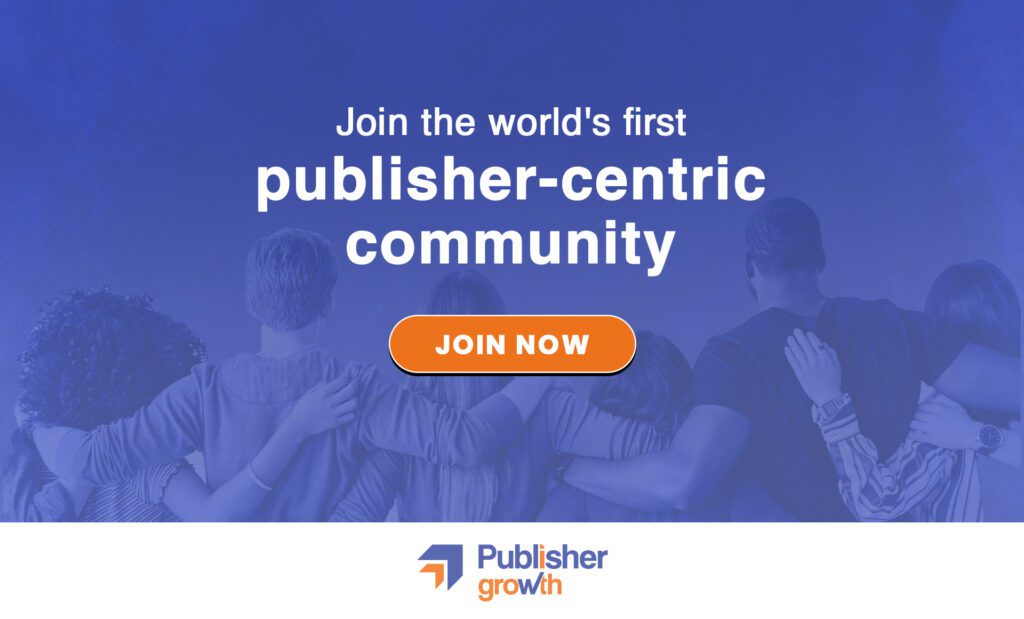 Features:
List of 200+ ad networks to monetize your site across all verticals.
Personalized site audit upon signing up on the platform that can increase your revenue.
Find all upcoming adtech conferences, webinars, and events in one place.
Stay informed with the latest adtech news across the globe.
Benefits of Media.net for Publishers
Media.net is the second-largest contextual ad network by market share and is only after AdSense. The Yahoo! Bing Network gives publishers instantaneous access to one of the world's largest marketplaces for keyword-targeted advertisers.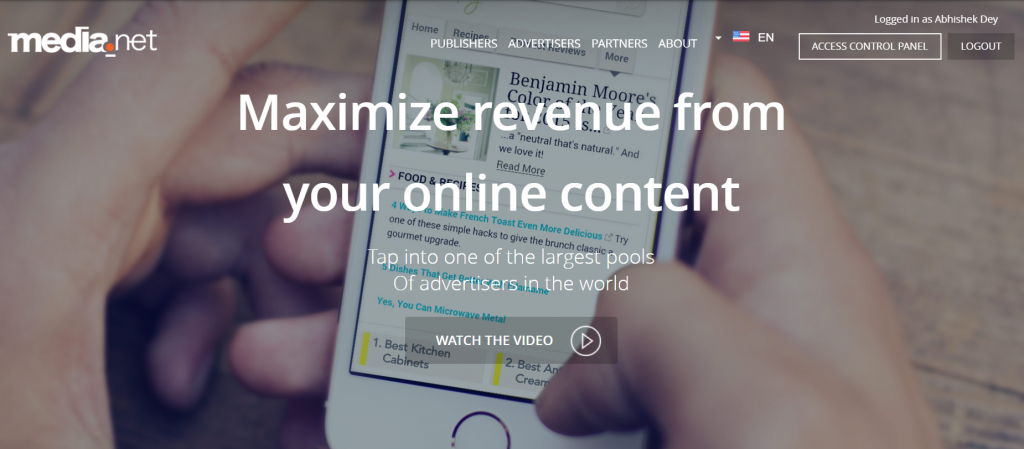 Media.net Requirements: Site Approval Criteria
Media.net follows a standard set of approval criteria. Here are the details of the publisher requirements for media.net account approval:- Your site should have original content and a significant volume of traffic. Additionally, media.net doesn't approve websites which infringe copyright materials or promote information that influences the use of pirated or copyright materials. Along with that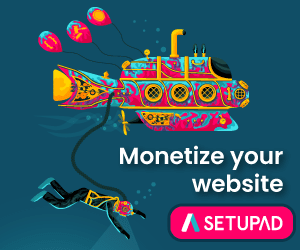 How Long Does it Take Media.net to Approve a Website?
This usually depends on the volume of applications processed each day and is subjected to holidays. Typically, website approval can take anywhere from 48 hours to 7 days. You need to be patient to hear back from them on the website approval. If you're already a publisher with Media.net and wish to approve new websites, you can get in touch with your account manager for speedy approval of your website.
Media.net Website Approval Tricks of 2023
First off, you might be hearing people earning good revenue from Media.net and would want to get into the network to maximize your overall earnings. However, before getting started, I would like to tell you that chances that you will be earning good bucks from media.net even after your website is approved depends on the following factors
— Significant volume of your traffic is from US, CA and the UK
— Your website is primarily in a product niche
We have contacted Media.net directly to know some of their top-performing websites and niches, and here we are listing them.
1) Goodhousekeeping
Sample URL with media.net ads: 25+ Thoughtful Hanukkah Gifts for the Whole Family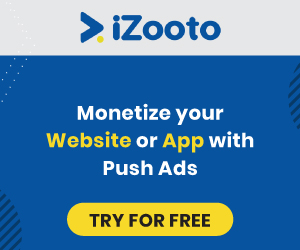 Once you scroll down the slideshow, you can see Media.net ads appearing on the website. It is one of the top publishers with an Alexa rank of 4000.
Takeaway: Product based ads targeted towards US, Canadian and UK traffic tends to earn high CPM rates from media.net.
2) Homebidz.co
Sample URL with media.net ads: Rent to Own vs Traditional Mortgages
The mortgage has one of the highest CPC's in the industry, and the network offers high rates for such niches. You can see the media.net ads appearing on the sidebar.
Takeaway: Loan offers, credit card, and related financial niches tend to perform quite well with Media.net ads.
3) Myeducationdiscount.com
Sample URL with media.net ads: The Fulbright Program
As you can see, Media.net ads are the only source of monetization for this website. This hyper-niche site seems to total focus on education discounts and monetizes through Media.net ads. Indeed, the ads are paying them off the roof!
You can take these sites as examples and understand the niche which works best with media.net ads.
Since now you know which sites perform best with Media.net contextual ad network, it would become easy for you to understand Media.net approval tricks.
Media.net Site Approval Tricks
Increase your Traffic from US and Canada- You can buy traffic from US and Canada. All you need to do is ensure that you're buying quality traffic from various native ad networks and these traffic needs to be landing on your article page. Arbitrage is everywhere since demand and supply continuously hover across networks and thus once you find the source of cheap tier 1 traffic, you can buy those traffic and monetize from Media.net ads on your website. Keep buying some initial volume of traffic.
Use Alexa Premium- Using Alexa premium boosts your overall Alexa traffic rank. Additionally, you can link back to other blogger's sites and ask them to visit yours. In this way, you can significantly improve your Alexa traffic rank, something which Media.net focuses while approving your website.
Create the content on product niches- If you can create content on product-based niches explicitly targeting the users in US and Canada, you are certainly going to get your account approved. Even once done, you can earn a good volume of revenue from media.net ads. We have known publishers who make more than $10,000 from Yahoo ads just by doing traffic arbitrage on their product based sites. So, you can also make good money from Media.net once you track the model and get your website approved by Media.net fast.
Alternatively, you also can add your website to your friend's approved media.net account. If any publisher has a list of recommended websites and if he is earning from those sites, then chances of other sites getting approved on that account are higher, and you can use this trick to get your site approved by Media.net in less than a day.
How to Get Approved by Media.net Fast?
The standard approval for media.net is around seven days since the publisher team evaluates websites based on several factors, and depending on the volume of the applications, the approval is queued. However, we are going to discuss how you can get approved by media.net fast.
If you're an existing publisher, then you can add new sites from your dashboard. However, that would again get into the queue list. To make things faster, you can personally mail your account manager who will instantly approve your website, and you can get started with the ad tags.
If you're applying to media.net for the first time, I suggest you follow the media.net approval tricks article here. Just to add a little info here- media.net approves websites which are product-centric and talks about gifts, finance, services, etc. So for faster approval, your website needs to be on the same category with a significant volume of traffic coming from the US and Canada. Additionally, you can contact them via email should you think your website meets all the approval criteria and ask them to approve your website asap.
Alternatively, you can take the email address of any media.net account manager from your friends or with a little search online and ask him or her directly to approve your website suggesting that your audience is a good fit for media.net ads and it can be monetized.
Conclusion
Thus to conclude, media.net works with niche websites which are in finance, gifting, credit, parenting, lifestyle, gadgets domain with traffic primarily from the US and Canada. If you're not making enough money from media.net ads, you should ask your account manager to active display ads to compete with media.net ads. In this way, you can make maximum revenue from media.net ads and can also improve your overall earnings. Alternatively, media.net is a good source of additional income and can run in parallel with Adsense and other ad programs. If you think of getting started with media.net sign up with is exclusive offer URL and get 10% additional earnings for your first 3 months.
Our Recommended Tools for Publishers:
Looking to Increase your Ad Revenue:
Get in touch with me for a personalised consultation and increase your ad revenue across native, display, video (instream and outstream), in-app and other verticals. I also assist in customized DFP setup, header bidding, and content creation strategy. My skype id is:
ronniedey
. Feel free to connect!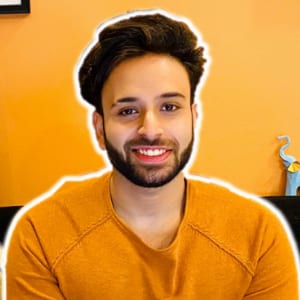 I and my team research various ad networks and can help you increase your overall ad revenue; so you could rake in more greenbacks with the best monetization platforms. Tap into the power of the online publishing business with me. I am just a mail away, so reach out to me if you want to scale up your website revenue. mail: [email protected]