Last updated on April 28th, 2023 at 06:07 pm
Health and wellness continue to be one of the premium segments with a good advertiser demand globally. This niche continues to be on the top for affiliate marketers, and thus the competition is high. According to the website AM Navigator, health & beauty ranks third among the top 10 affiliate marketing niches with a share of 13.81%. Another factor that makes this niche interesting is the quality of content and the number of authority sites. It is not easy to create engaging and informative content in this niche without having substantial knowledge. Thus, the number of websites focused on quality content is extremely limited. In this post, we are going to discuss how to monetize a health blog– additional tips, tricks, and strategies for maximum revenue uplift.
Publishergrowth: The Revenue Acceleration Platform for Publishers
Blognife is elated to announce the launch of Publisher Growth- a community of publishers that helps you actively accelerate your revenue. This platform assists publishers in growing their traffic and revenue. As publishers, you can share and read reviews of ad networks and hosting companies. You can connect with other publishers to build links for growth and monetization hacks and more. This platform will help you stay up to date with the advertising and publisher ecosystem.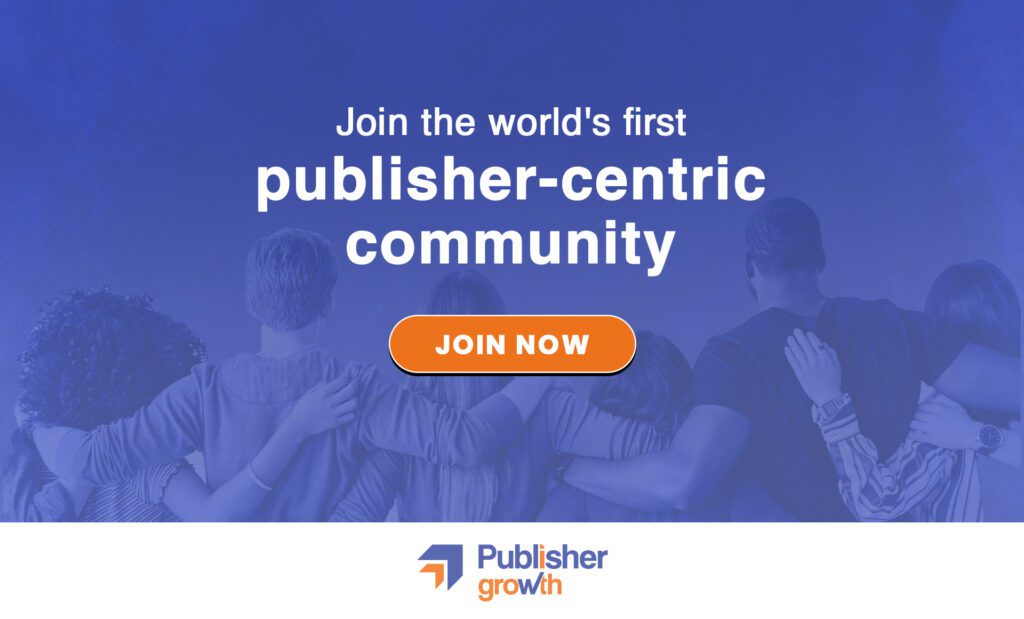 Features:
List of 200+ ad networks to monetize your site across all verticals.
Personalized site audit upon signing up on the platform that can increase your revenue.
Find all upcoming adtech conferences, webinars, and events in one place.
Stay informed with the latest adtech news across the globe.
How to Make Money with a Health, Fitness, and Wellness Blog: Best Practices
Health and wellness as a niche are extremely product-driven. From a monetization perspective, such niches are easy to monetize since they are associated with product recommendations, and the visitors who go through these contents are more inclined to purchase. Thus, choosing the right network and using a combination of them will help you make money. Listing down the best and most effective practices to make money with a health blog or website.
Focus more on earnings per visitor and try creating quality content that caters to a premium audience across your niche.
Optimize 3rd party ads so that it brings the highest revenue from each placement.
Start writing your content more interactively and recommend products as you find them helpful.
Build your own email list and subscriber list. Doing so will help you promote your products in the long run- direct or affiliate.
Give away free resources like e-books and enable a subscription model for more insightful topics.
Never overdo it by placing too many ad units on your health website. This would enable a healthy user experience and more consistent search traffic.
11 Ways to Monetize Health, Fitness, and Wellness Blog
Third-party advertisements continue to be one of the significant monetization sources for publishers. Below are some of the best ad networks that can effectively monetize health and fitness niche blogs. Blognife recommends these networks after testing more than 2 dozen popular ad networks.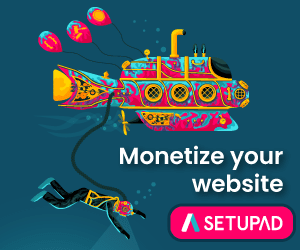 1) Google AdSense: Contextual Ads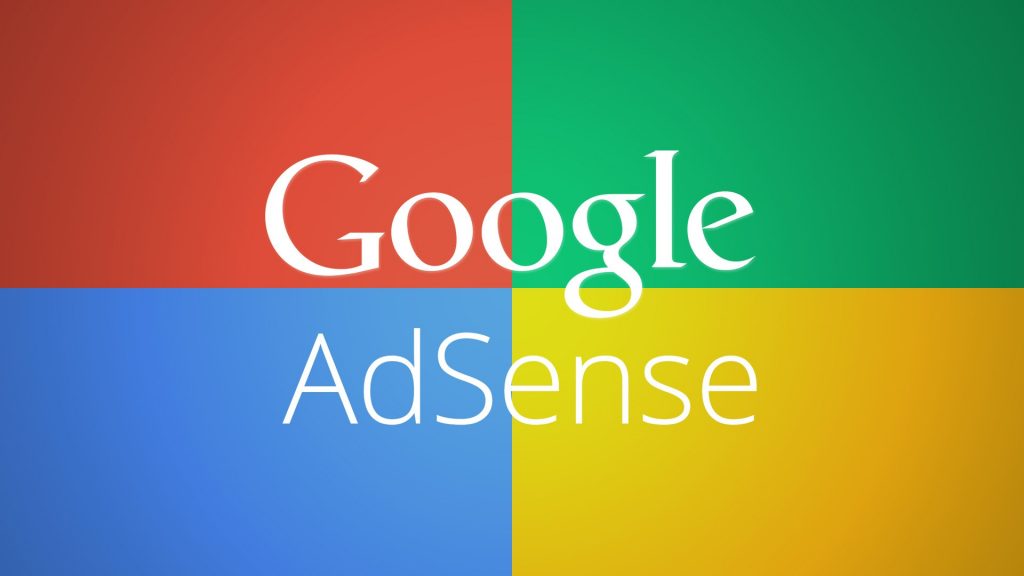 Google AdSense continues to be one of the best contextual and PPC networks for niche bloggers. There is a significant advertiser demand for the health niche, and the CPCs are good too. The CPCs usually are higher for tier one traffic and for higher competition keywords. You can explore the keyword planner tool to have an idea of the highest bids across various sub-niches. Placing around 5 AdSense ads per page on long posts can bring in significant ad revenue for your blog. Also, the placements and optimization continue to be a crucial part of higher AdSense earnings.
Eligibility Criteria: A decent website with at least a few thousand page views per month.
2) Setupad: CPM Ads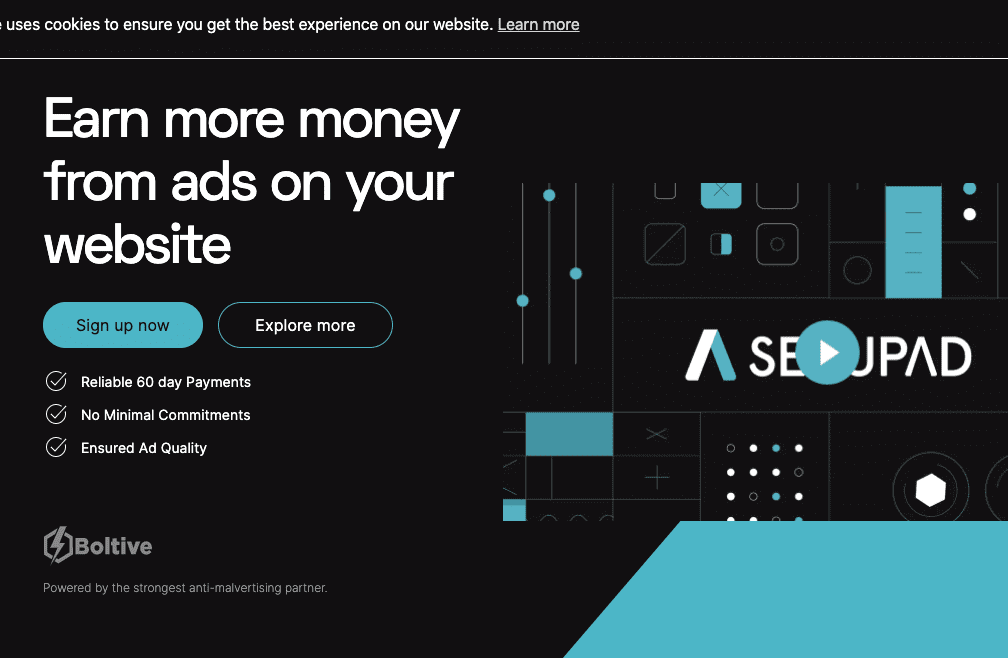 To monetize cross-border traffic and help publishers gain incremental revenues ranging from 50% to 80%. Setupad links the advertising space to the top 15+ ad exchanges and SSP platforms in a header bidding auction that brings more buyers to participate and increases the CPM prices. A large number of publishers recommend, implement and use Setupad from all over the world, for it does all the substantial yield optimization and allows publishers to get back to their true calling- quality content creation. Since health, fitness, and wellness blogs have high demand, you should see a revenue uplift of 30% or higher.
Setupad Features and Benefits for Publishers-
They allow header bidding and server-side bidding.
Guarantees a 1-second time-out and offers a possibility for customization for improved user experience.
With the combination of all the demand sources, a fill rate of about 100% is possible.
Offers customized optimization, taking into account bid responses from demand partners regarding particular geos, advertisers, and users.

Increases your website revenue by almost over 50% of what you're earning from AdSense.
Eligibility: Monthly ad revenue from display> $500
Note for Publishers: The payout is NET 80 days which is a bit higher because most of the SSPs pay in NET 60 days to Setupad. The SSPs are paid by Exchanges in NET 30 or NET 45 days. Thus the entire transaction takes some time. We recommend using a sticky 300×600 display ad unit from Setupad to boost your overall ad revenue. Using a sticky ad unit can fetch you significant ad revenue along with AdSense.
3) Healthy Ads: CPM Ads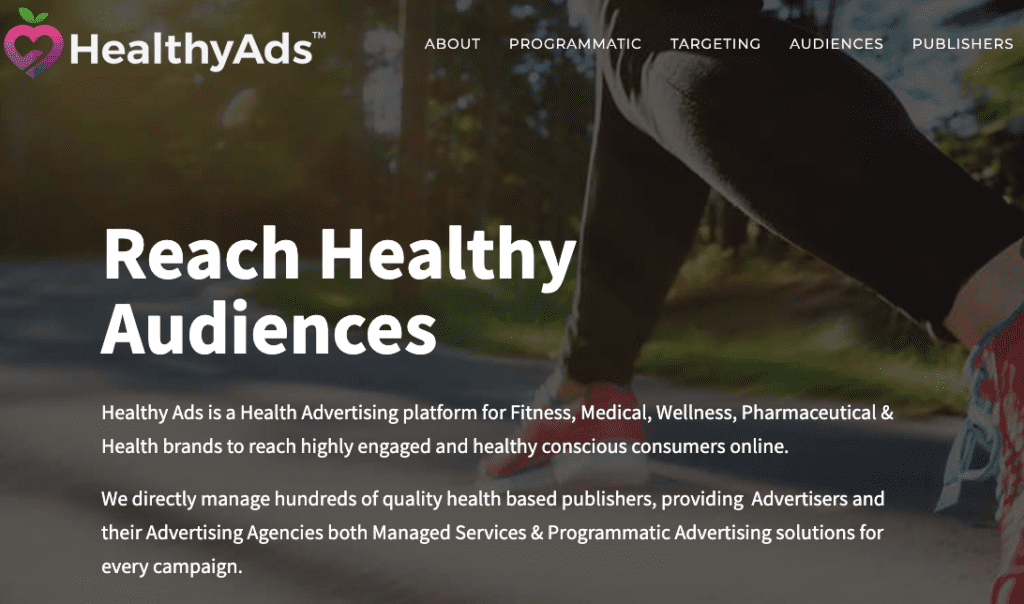 Healthy Ads is a Health Advertising platform for Fitness, Medical, Wellness, Pharmaceutical & Health brands to reach highly engaged and healthy-conscious consumers online. They directly manage hundreds of quality health-based publishers, providing Advertisers and their Advertising Agencies both Managed Services & Programmatic Advertising solutions for every campaign.
Integration with major DSPs and Exchanges
Programmatic solutions with private marketplace deals
Close to 100% fill rate for web publishers

On-time payment and prompt service.
4) Vdo.ai: Video Ads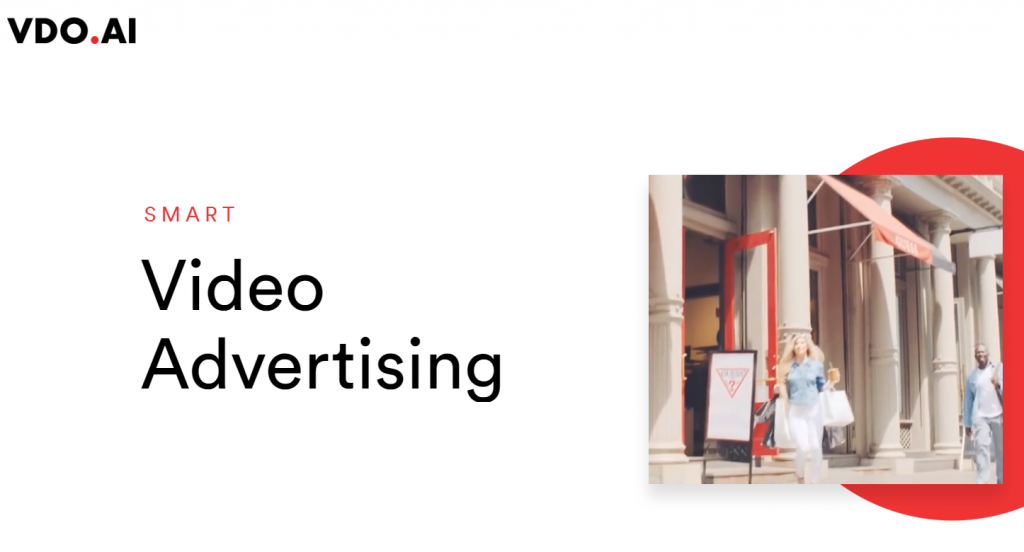 VDO.AI's native units are designed to be non-obtrusive and provide a seamless way for publishers to leverage the power of video. A lot of health publishers see more revenue from a single VDO.AI unit compared to multiple banners and traditional native units. VDO.AI is headquartered in Mountain View, CA. With VDO.AI's native video widget, you can see an increment of almost 50% of your regular earnings on sites that are typically known to perform well with video ads. The setup usually takes less than a day to get started and goes live once your site gets approved by the demand partners. Blognife recommends this native video ad network to maximize your ad revenue. Listed below are the benefits of joining VDO.AI.
Easy integration using a single javascript
See an additional revenue of almost 50% of your regular earnings
One tag that sources the video demand from Google ADX, Appnexus, Sovrn, and other demand platforms.
Generate higher CPMs from native video ads No player, video content or ad integration separately.

Everything comes bundled in a simple js tag.
Eligibility: Monthly ad revenue from display> $500
5) iZooto: Push Notification Ads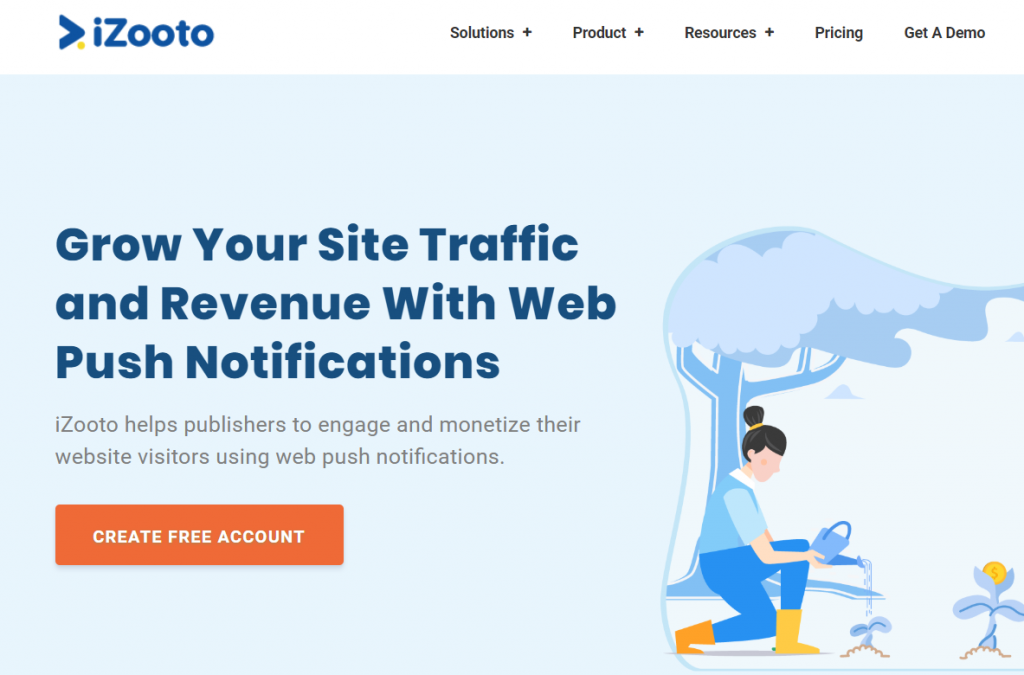 iZooto allows publishers to tap into web push notifications for driving traffic and monetization using native content ads. Unlike conventional display ads, native content ads served on push notifications attract CTRs up to 2% – 3%. Publishers working with iZooto are now able to generate 15-20% of their traffic using push notifications and increase their revenue by 15%. As a publisher, you can subscribe to iZooto's Monetization plan, which allows you to use the product for free and helps you monetize push notifications. iZooto helps you in monetizing push notification inventory using native ads. iZooto has partnered with leading Ad-networks and exchanges, including Taboola, Pubmatic, and RevContent, to name a few. The modus operandi is simple –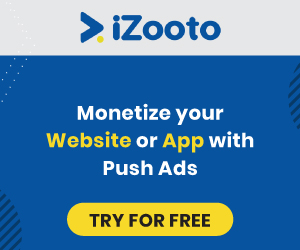 iZooto sources contextually relevant ads from its Ad network partners.
These native ads are delivered via notifications to your subscribers.

iZooto operates on a CPC model, and when your subscribers click on these ads, you earn revenue.
2 native content ads are pushed to subscribers. At an average CPC of 10 cents, publishers in the US could potentially start generating up to $1,000 per month in just a quarter. Check out this detailed calculator that will help you estimate your earning potential. It is one of the best native ad platforms and push notification networks bundled into one.
Eligibility: US traffic at least 50k or Indian traffic 500k. Monetization starts once you've at least 2500 subscribers.
6) Media.net: Contextual Ads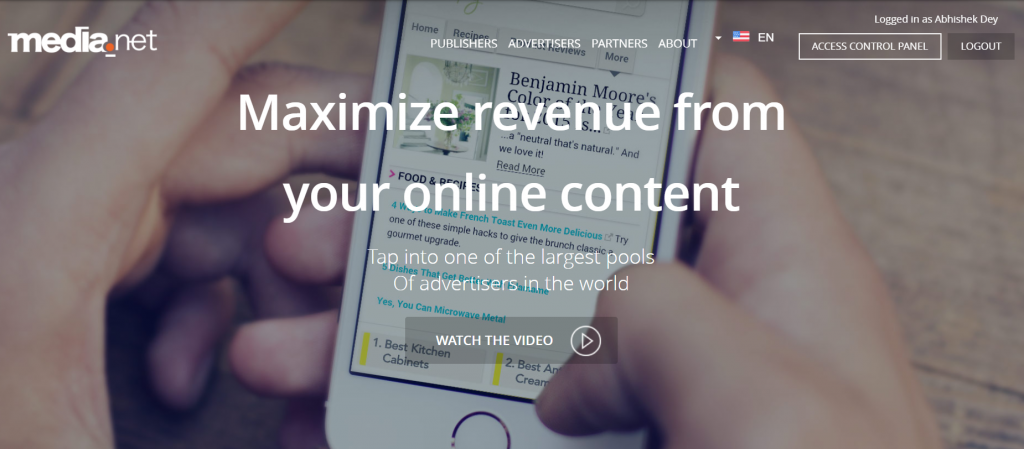 Media.net continues to be one of the best contextual ad networks for health and fitness bloggers. It is one of the best-performing niches for media.net since they have access to direct demand and exclusive advertisers in this niche. However, your traffic source should be primarily tiered 1, with a good percentage of visitors coming from the US and Canada. This allows media.net to provide good CPMs for certain niches with converting traffic. The page RPM can go as high as USD 20 and above for niche websites.
The majority of your traffic should be coming from US and Canada
Quality content with an

appropriate niche

converts well for Media/net's advertiser pool.
Media.net works on a mix of CPM/CPC/CPL/CPA, which finally comes down to effective page RPM.

Media.net pays its publishers on a NET 28 days basis.
Eligibility: the US and Canadian traffic on niche websites like Finance, Health, Fitness, Education, and Automobile.
7) Revcontent : Native Ads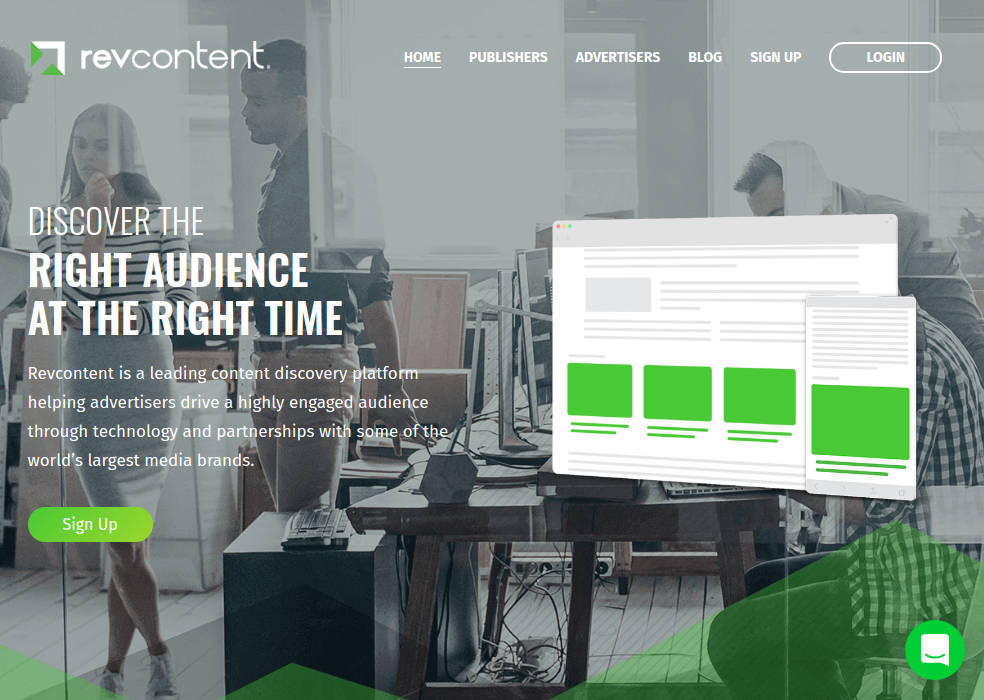 RevContent, which offers almost 250 billion recommendations per month, is a versatile platform for media brands and advertisers. RevContent has fast become the best-performing native ad network with the highest CPM rates in the industry and other features such as support for different geographic, contextual, and demographic channels. Having some top international content marketers like Forbes, CBS, Reuters, and International Business Times in its publisher list only validates that. This network is fully compatible with AdSense, which is a significant advantage. The network has many affiliates in the health niche, and its optimization platform is quite robust in picking up the best-performing campaigns for your site. Its 20% revenue share has made this more profit-oriented for advertisers and publishers. RevContent is good at monetizing the US and global traffic.
The widget revenue varies depending on the site's traffic, conversion and geos. It can go higher than $3.
You can enable native display ads as well as native video ads with Revcontent.

Superior support and good payout for publishers. Also, Revcontent pays its publishers on time.
Eligibility: An average of 3 million page views per month is required to be accepted by Revcontent.
8) Write e-books for your Blog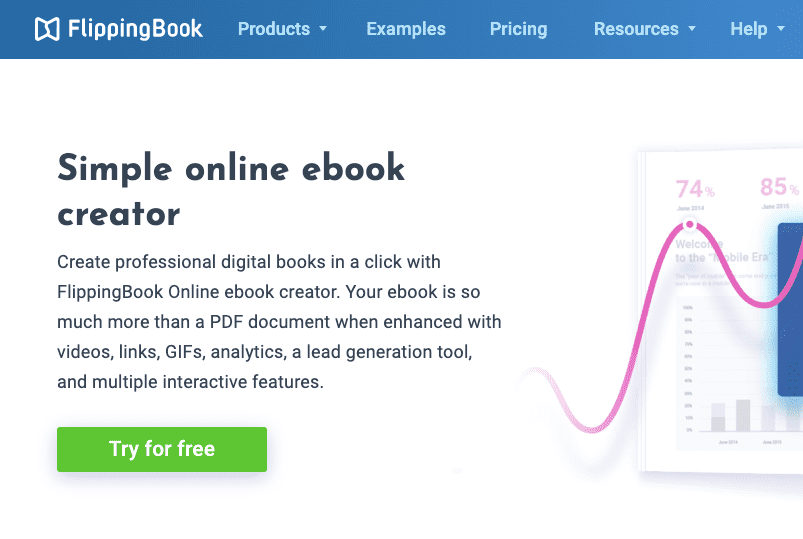 One of the best ways to offer customized solutions to your visitors is to prepare e-books that address specific pain points. Typically, regular visitors of your blog will be more than happy to buy an e-book from you at a price range of USD 5 to USD 25, depending upon the intensity and desire for the topic. Users tend to buy products when they so value them and social validation about the products as they see other users recommending the products. It is easy to create a product page on your site or blog with woo-commerce integration, and the reviews give a social validation of the genuineness of the product.
Pro Tip: Get started with 2-3 ebooks and gradually increase the volume as you see more e-books are purchased. It is better to share the first 50 copies of your ebook for free across your network to get reviews of your book, and then you start with a nominal price which you can gradually increase and optimize till it doesn't hurt the sales.
9) Create Online Courses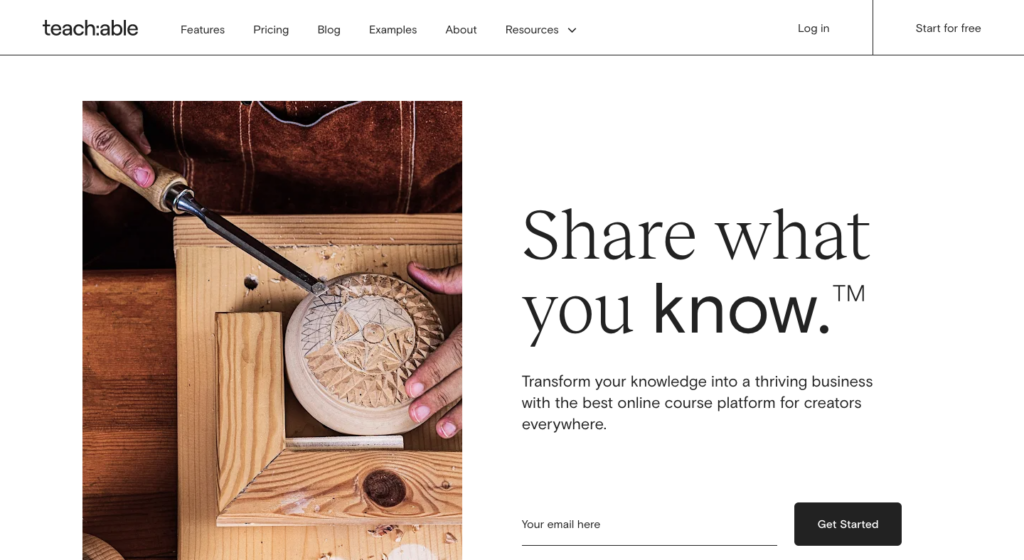 It is becoming extremely crucial for publishers and entrepreneurs to capture their audience. There isn't any better way to have a higher level of engagement than online courses. Suppose you're an expert in the health and wellness field. In that case, I suggest you share your knowledge and key insights on an online course so that your visitors have the opportunity to interact with you directly and also have the option to have an in-depth learning experience from your courses.
Pro Tip: You can further monetize this premium audience by creating an exclusive Facebook group for them. These paying customers would be more likely to interact with you or your team and buy more products if they find value in your recommendations.
10) Promote Affiliate Products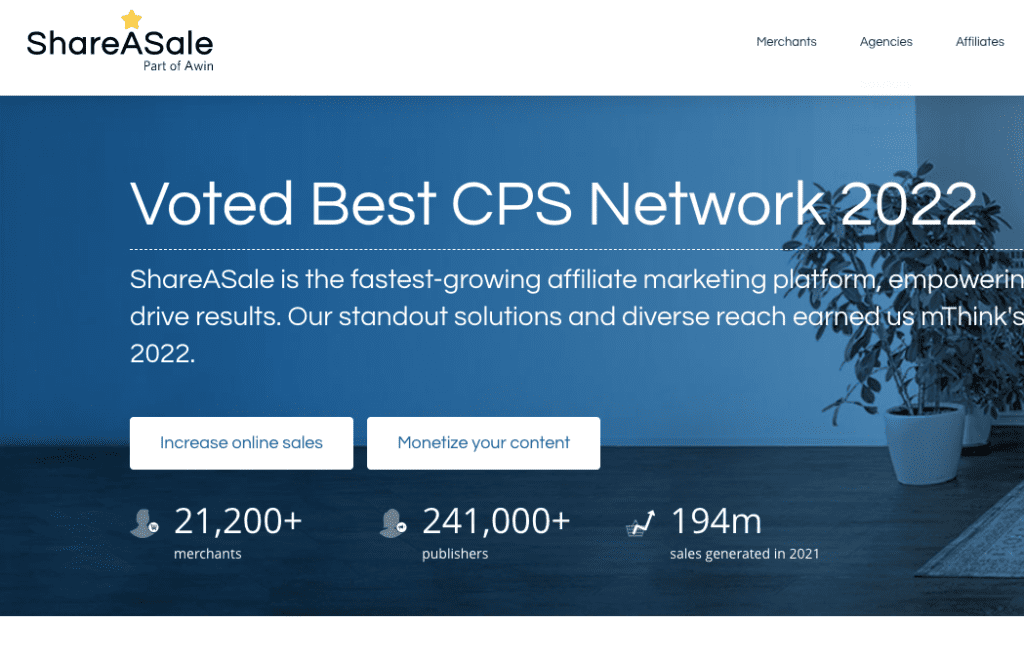 Health is one of the most lucrative niches in the affiliate industry. Many health products and supplements cater to specific needs and are heavily promoted by affiliates all across the globe. The Shareasale affiliate network has some of the best and most comprehensive range of merchants in the health, fitness, and wellness category.
Pro Tip: Segment health products across various geos and devices and see the best-performing ones. It can be Amazon, Clickbank, or products from other sites. You need to create exclusive banners with your site logo and recommend these products. This gives a buy boost as they know you're only recommending products after detailed research. Segmenting would result in higher conversion rates as health products are very country-specific and appear differently to different audiences.
11) Sponsored Ads
Direct deals and ads continue to be perennial sources of monetization for health bloggers and publishers. Primarily, the contracts are sourced directly or through popular websites like BuySellAds. Sponsored ads can get you CPMs as high as $2 to $5, depending on the sub-niche of the website. However, most direct deals generally take some time. But, once you start getting direct deal ads, you can be assured that the revenue from it would be approximately 2x what you'd be generating from third-party banner ads on the same placement.
Pro Tip: Always serve direct ads on a CPM basis via DFP at the Sponsorship level line item. This allows you to have an additional monetization opportunity when First price buyers pay a higher rate for your impressions. Thus, you can make around 20% extra revenue with this trick and your existing sponsored ad.
12) Sponsored Listings
A number of listing articles form an integral part of your content strategy. It can be a top 10 product recommendation list that has the opportunity for additional product listings. Once these articles start performing well on your website, you can promote specific products which you feel are beneficial for your readers and charge flat rates for product inclusions within those lists. Sponsored lists continue to be one of the top monetization sources for a number of bloggers since it is often served at premium rates and is highly targeted to conversions. Also, bloggers can sell a number of listing slots on their websites, providing a sufficient number of articles. The main idea behind monetizing listing articles is to ensure they have a decent traffic volume and are indexed at the top position for relevant keywords. This would automatically grow interest among advertisers who believe their products would be a good fix on your article.
Pro Tip: Always go for a yearly pricing model for list inclusions for ongoing revenue.
As we are slowly moving to a world of higher competition, choosing the right niche and creating quality content is essential. As users continue to appreciate your content, so will the search engines. Consider user signals as crucial and create content where users indeed find value. Also, the modus operandi for monetizing your site should effectively come down to one metric– earnings per visitor. Following the above-listed tips and tricks can effectively help you in monetizing your health and wellness blog. For a more customized plan and consultation, get in touch with me on skype. My id is ronniedey.
Our Recommended Tools for Publishers:
Looking to Increase your Ad Revenue:
Get in touch with me for a personalised consultation and increase your ad revenue across native, display, video (instream and outstream), in-app and other verticals. I also assist in customized DFP setup, header bidding, and content creation strategy. My skype id is:
ronniedey
. Feel free to connect!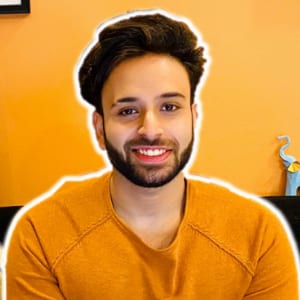 I and my team research various ad networks and can help you increase your overall ad revenue; so you could rake in more greenbacks with the best monetization platforms. Tap into the power of the online publishing business with me. I am just a mail away, so reach out to me if you want to scale up your website revenue. mail: [email protected]