Last updated on April 28th, 2023 at 06:12 pm
While bringing traffic to adult websites is easy, monetizing them isn't a simple task. One must skim through a series of ad networks to find the best options that can monetize adult or semi-adult blogs and websites. Today's post will discuss the ad networks that provide the maximum revenue potential for adult or semi-adult blogs. These recommendations can help you better monetize adult sites.
Publishergrowth: The Revenue Acceleration Platform for Publishers
Blognife is elated to announce the launch of Publisher Growth- a community of publishers that helps you actively accelerate your revenue. This platform assists publishers in growing their traffic and revenue. As publishers, you can share and read reviews of ad networks and hosting companies. You can connect with other publishers to build links for growth and monetization hacks and more. This platform will help you stay up to date with the advertising and publisher ecosystem.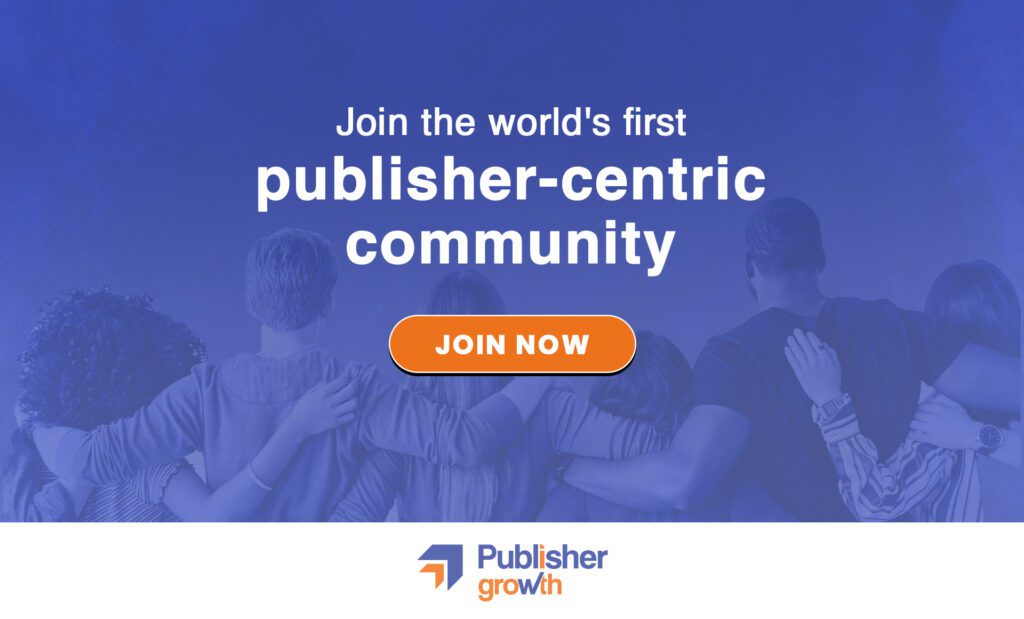 Features:
List of 200+ ad networks to monetize your site across all verticals.
Personalized site audit upon signing up on the platform that can increase your revenue.
Find all upcoming adtech conferences, webinars, and events in one place.
Stay informed with the latest adtech news across the globe.
Monetize Adult Sites- Tips, Tricks, and Strategy
You need a vigorous ad placement to maximize your adult sites' revenue. However, it needs to be ensured that you don't sabotage the interest of your visitors. Keep the following things in mind while monetizing an adult site.
Avoid using mobile redirects,

which some pop-under networks offer; although you can see good CPMs with them, you sabotage the interest of your visitors.
Try using more than one pop-under network, but cap the frequency of all networks to 1 ad impression per hour.
Try using interstitials, shadow boxes, and other interactive formats for desktops.
Try using a notification bar, sticky footer, message box, and other interactive formats for mobile.
Add banners to supplement your overall revenue.
Optimize the

user experience and your ad settings. Don't overdo your ad settings since it may negatively hurt your traffic.

Run a push notification ad network and a video slider to supplement your overall ad revenue.
Looking for the best ad networks? Here are the top-performing ad networks that can monetize adult sites.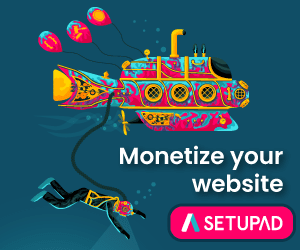 8 Best Ad Networks to Monetize Adult Websites (2023 Update)
The best-performing ad networks for adult sites are listed below. You can use the ad networks which work best on your site. Typically, we recommend you keep the ads for at least a week so the system can reach an optimization threshold.
1. Exoclick (Multi ad format network)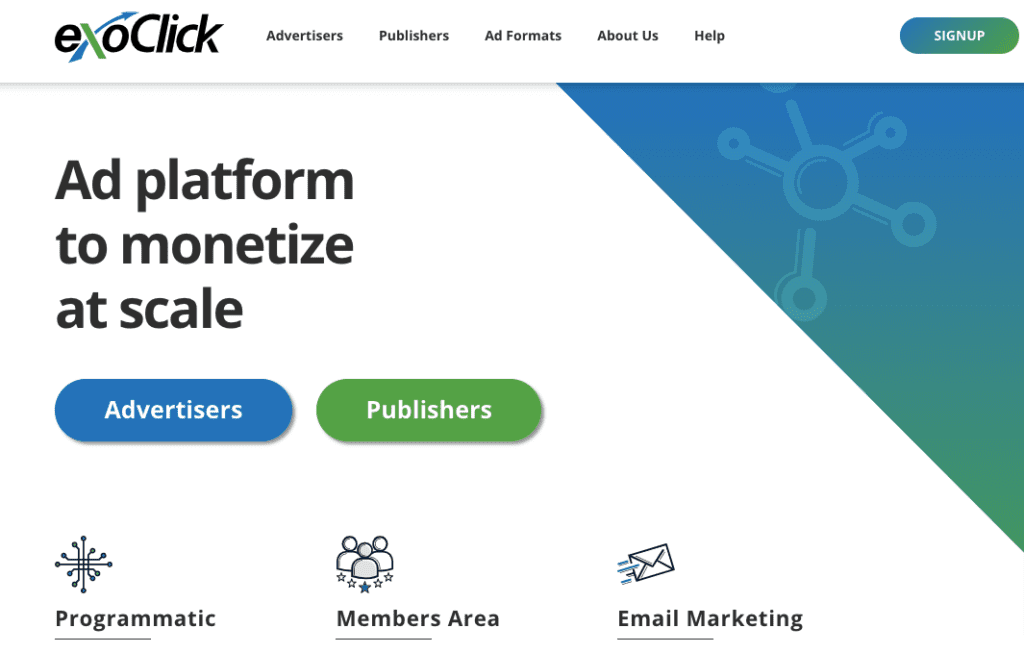 Exoclick helps boost your revenue. It provides a global solution and monetizes traffic from every country with a 100% fill rate. You can run your own powerful programmatic ad platform with their SaaS Technology. Their solution is a proven ad block circumventing solution that maximizes your revenues from ad block traffic.
Eligibility Criteria for Publishers: There is no minimum traffic requirement for Exoclick, and they work with adult content sites as well.
Features: Exoclick provides a wide variety of web and mobile formats to monetize all your inventory. It includes push, native, interstitial, email, video, pop-unders, banner, direct link, and more.
Recommended for: Websites with file sharing, software downloads, torrent, and music niche tends to perform best with the Exoclick ad network.
Payment: Exoclick provides the following payment options- cryptocurrency, paxum, web money, and wire transfer. Wire transfer has a minimum threshold of USD 200 and the payout is one a month. You can request payment from the options once you have a minimum balance of USD 50.
2. Partners.House
Partners.House is one of the best traffic monetization networks and is a great alternative to Google AdSense. Partners.House monetize your website's traffic via Push subscriptions. This is a safe way of traffic monetization as push notifications bypass adblocking software and deliver the ads directly to the users' screens. Search Engines don't frown upon this ad format, so you don't have to worry about any limitations.
Eligibility Criteria for Publishers: Publishers should have decent traffic from tier 1, tier 2, or tier 3 countries and some understanding of push traffic. The account is accepted directly after talking to your personal manager.
Features: Partners.House provides a clean and secure code that will collect push subscriptions from your traffic.
Recommended: For better monetization for websites with decent traffic from any country.
Payment: NET 7 days.
3. Adspyglass (Ad Mediation network)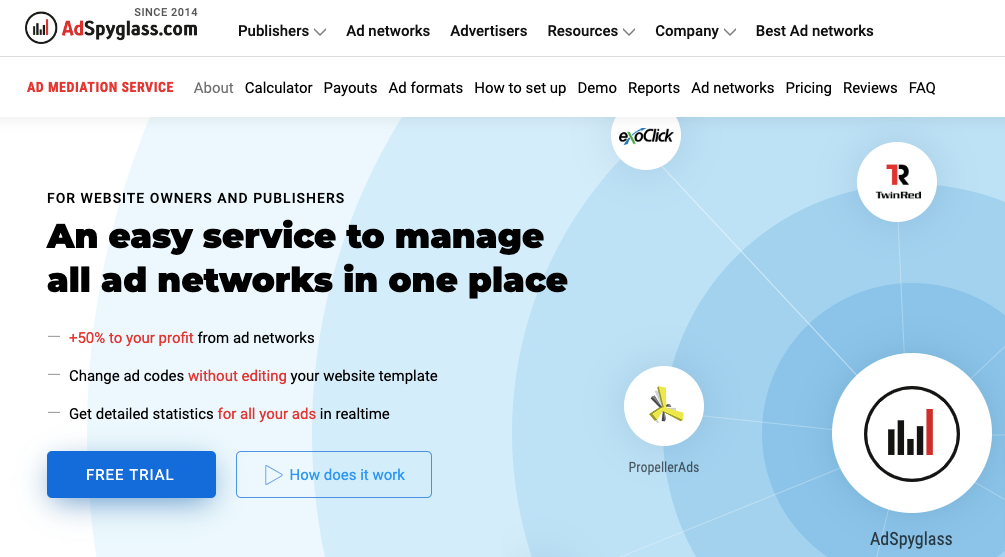 Purpleads can be a good choice for news, entertainment, and viral publishing sites having good overall traffic volumes. They serve in-page push ads sourced from several native ad partners like Outbrain, Taboola, and others.
Eligibility Criteria for Publishers: To be eligible for the Purpleads publisher program, you must have a decent volume of monthly page views. There are no minimum pageview criteria.
Features: Sticky in-page push ads that can generate high CTRs.
Recommended for: News, viral, general-purpose websites.
Payment: NET 15 days with a minimum threshold of USD 20.
4. Adsterra (Smart link ad network)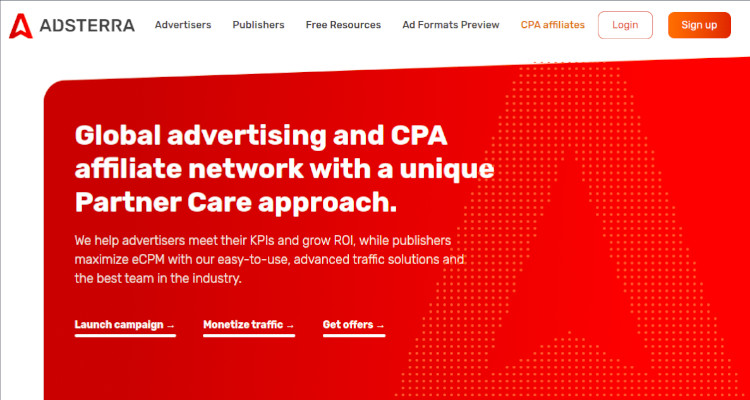 Adstrerra is one of the most trusted ad networks for publishers. It utilizes an effective combination of innovative checks to provide you with the safest experience possible. It provides an easy-to-use experience for those who prefer to work without a manager and completely automates every process.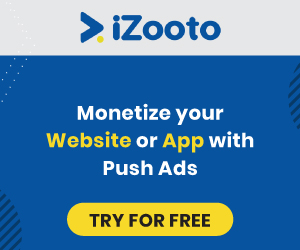 Eligibility Criteria for Publishers: Publishers should have decent international traffic.
Features: Adsterra provides multiple ad formats: pop-under, native, push, social bars, banner ads, and more.
Recommended for: For better monetization, websites with the following audience niches: Games, E-commerce, Sweepstakes, VPN, and Utility Apps and Software tend to perform best.
Payment: NET 7 days
Additional Note: They offer fast payouts via Paypal, Webmoney, and Wiretransfer and are recommended by 100s of bloggers and publishers.
5. Hilltopads (Pop-under network)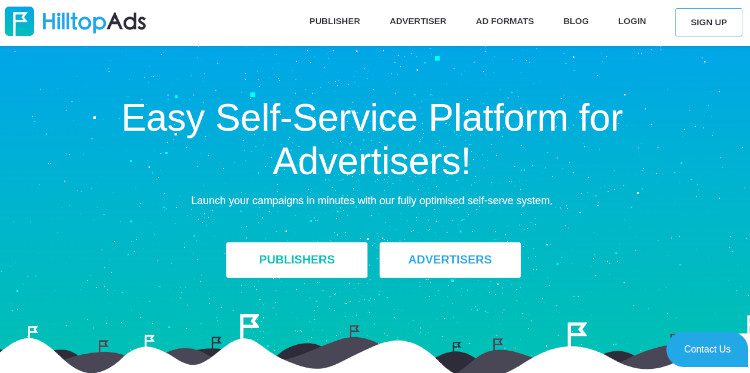 Hilltopads is the best at pop advertising and has a huge variety of CPM offers for your traffic. Their offers reach all users as they maintain a 100% fill rate without blocked impressions to get you higher revenue. It helps monetize your traffic with various high-converting ad units that fit your website and device.
Eligibility Criteria for Publishers: You need to have a minimum of 1 million monthly visitors.
Features: They offer multiple native widgets that can be placed in the sidebar, after content, and more.
Recommended for: Gaming, downloads, music, torrent, anime, viral, dating, streaming, and file hosting websites tend to perform best.
Payment: NET 7 days once you reach the minimum threshold of USD 50.
6. Unative (Push notification ad network)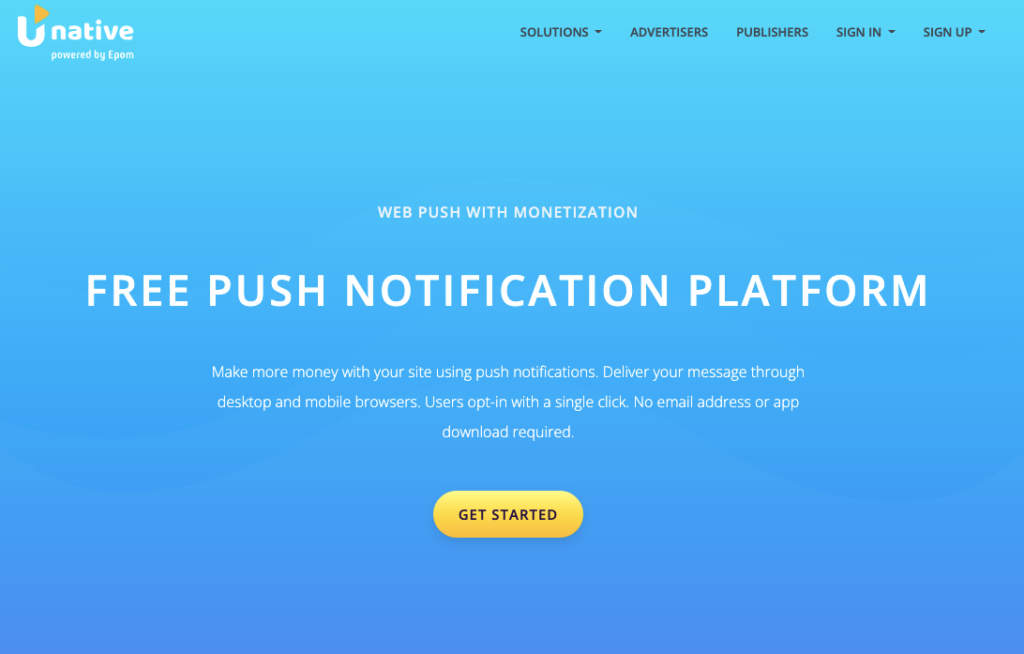 uNative is a platform created by Epom to help publishers earn from day one. You can customize the number of ads that can be pushed to your subscribers and directly send push notifications.
Eligibility Criteria for Publishers: There are no minimum eligibility criteria for publishers to get started with uNative. However, I suggest you should have at least 1000 daily visitors.
Features: Increase website page views with targeted push notifications and monetizes our subscriber list with native ads
Recommended for: For better monetization, websites with a high volume of the US or tier one traffic are recommended. News verticals tend to perform best.
Payment: NET 0 days. The payment is processed within 24 hours once a request is raised.
7. Popads (Popunder ad network)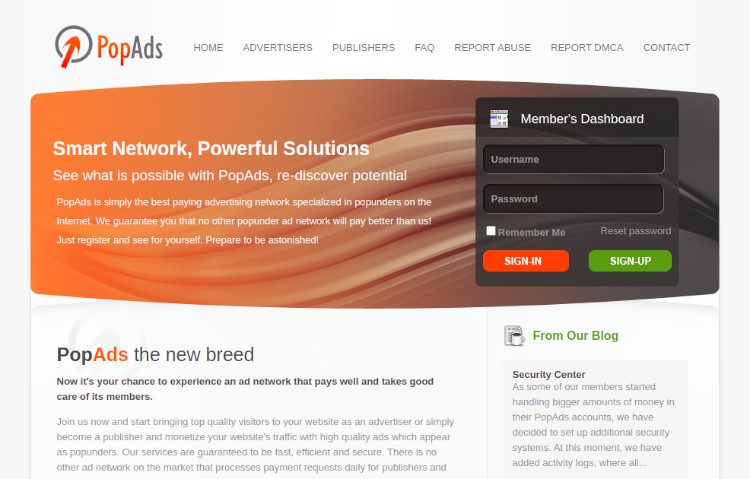 We are the highest and fastest paying ad network on the market, specializing in popunders. You can set your minimum bid, you can choose to serve popunders with autoplaying sound, and video ads, or you can choose to serve additional popups/popunders. You can also set your popunder frequency to best suit your website's interests. All of these settings, if tweaked nicely, will result in higher earnings for you. It is also worth mentioning that we have a "you earned whatever you see," which means no chargebacks!
Eligibility Criteria for Publishers: There is no monthly minimum traffic criteria for publishers. If your website is approved, you are good to get started.
Features: real-time reporting, choose minimum bid price, flexible pop-under controls, fast payout.
Recommended for: Entertainment, viral, and adult websites perform best with popads.net.
Payment: NET 30 days once you reach the minimum threshold of USD 10.
We hope these 8 ad networks will help you monetize your adult site and bring you better revenue. If you've any further recommendations, feel free to share them in the comments. We'll be happy to include them on the list. These networks are vetted and have been in the industry for years thus, you are not going to lose any money while giving them a try.
Our Recommended Tools for Publishers:
Looking to Increase your Ad Revenue:
Get in touch with me for a personalised consultation and increase your ad revenue across native, display, video (instream and outstream), in-app and other verticals. I also assist in customized DFP setup, header bidding, and content creation strategy. My skype id is:
ronniedey
. Feel free to connect!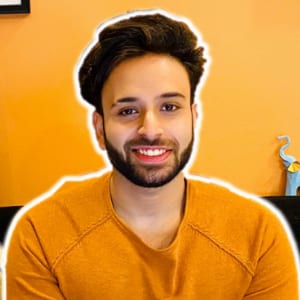 I and my team research various ad networks and can help you increase your overall ad revenue; so you could rake in more greenbacks with the best monetization platforms. Tap into the power of the online publishing business with me. I am just a mail away, so reach out to me if you want to scale up your website revenue. mail: [email protected]