Last updated on April 28th, 2023 at 06:00 pm
Contextual advertising is a very effective advertising technology as it involves ads customized according to site content, thus making the ads relevant to the users' interests. Media.net is one of the largest adtech companies in the world and is second only to Google AdSense in the contextual advertising domain. The Yahoo! Bing network has developed the ad network, and for many publishers, they bring around 50-60% of what AdSense is bringing for them in terms of revenue.  So, publishers can make money from the network if they focus on the right niche. Established in 2012, Media.net is still an emerging player in the adtech industry. It is considered to be the best alternative to Google AdSense. To know more about Media.net, click here.
Publishergrowth: The Revenue Acceleration Platform for Publishers
Blognife is elated to announce the launch of Publisher Growth- a community of publishers that helps you actively accelerate your revenue. This platform assists publishers in growing their traffic and revenue. As publishers, you can share and read reviews of ad networks and hosting companies. You can connect with other publishers to build links for growth and monetization hacks and more. This platform will help you stay up to date with the advertising and publisher ecosystem.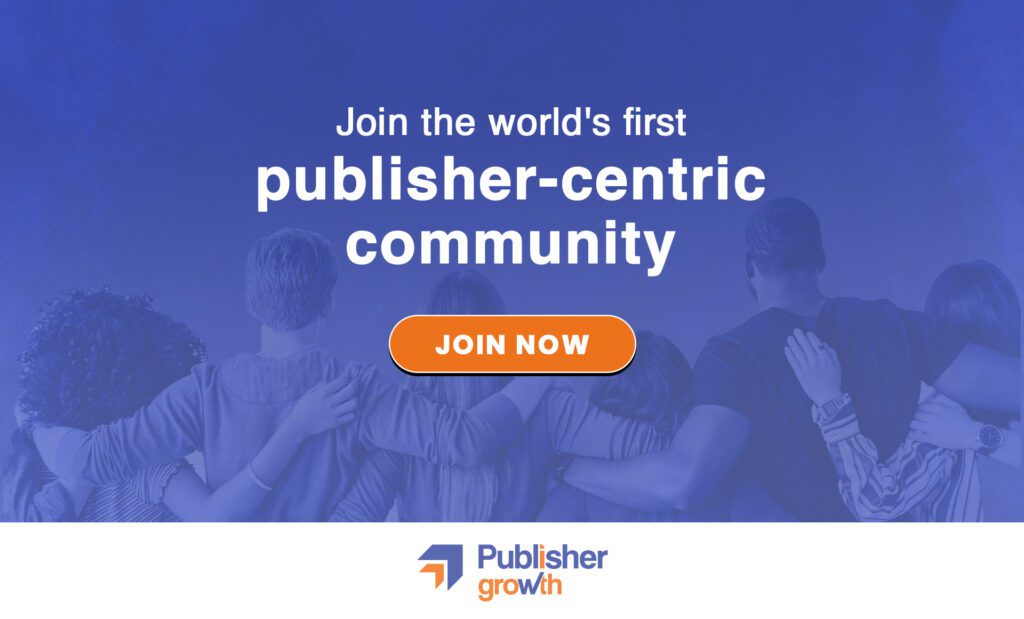 Features:
List of 200+ ad networks to monetize your site across all verticals.
Personalized site audit upon signing up on the platform that can increase your revenue.
Find all upcoming adtech conferences, webinars, and events in one place.
Stay informed with the latest adtech news across the globe.
In this article, we are going to discuss how publishers can sign up with Media.net.
How to Sign up with Media.net?
Go to the website of Media.net by clicking here.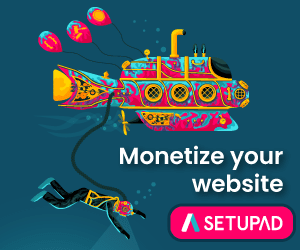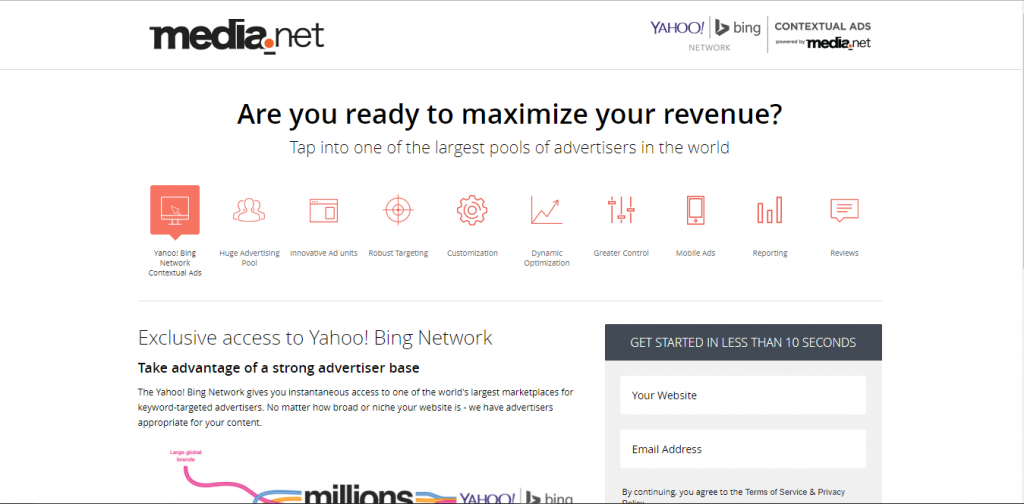 Now provide the name of your website and your email address. Then click on Continue With Signup.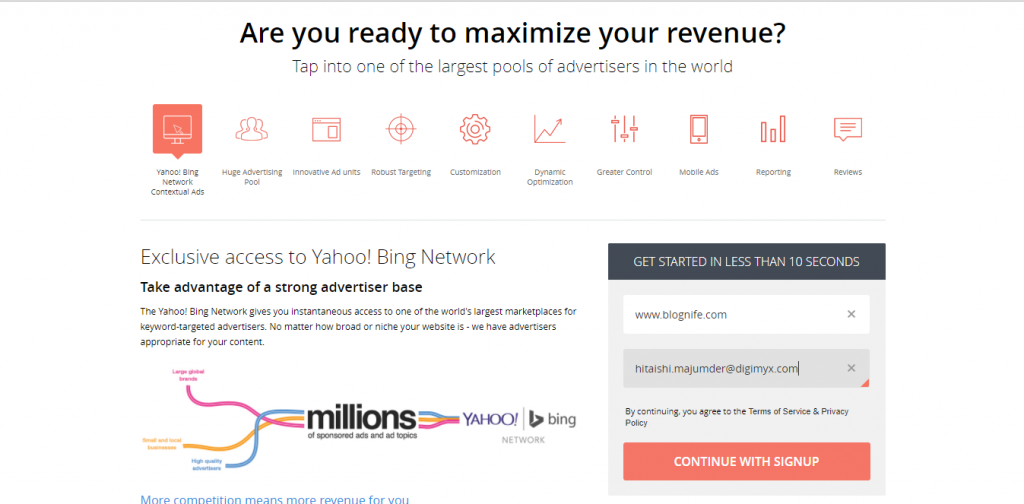 Now type in your name and the captcha code required. Then click Submit for Approval.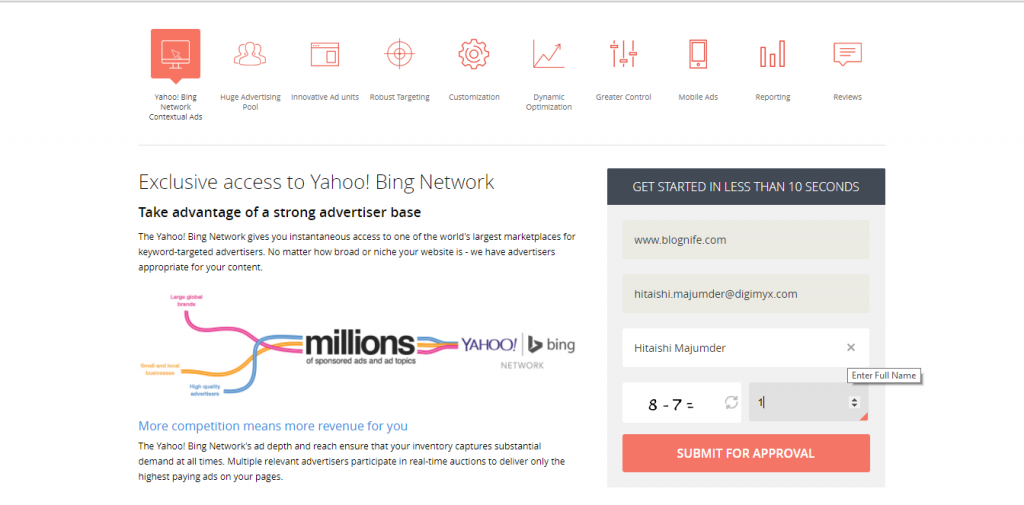 The application process only takes a couple minutes. Account approval may take 4 or 5 business days to about a week. Once your account is approved, each additional site you submit must also be approved, but your account representative can help with that, and getting additional sites approved should take a day or less.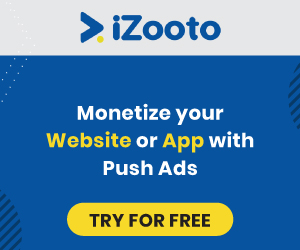 Media.net Publisher Approval Criteria and Traffic Requirement
Media.net does not mention a specific minimum number of page views required to get accepted as a publisher. However, there are certain other restrictions that publishers need to abide by.
Publisher websites need to have excellent quality content that must be primarily in English.
The sites also need to have a majority of their traffic coming from tier-1 countries like USA, UK, and Canada.
The network also has some constraints concerning the content on publisher websites. Websites with adult content or content related to violence, racism, drugs, and other illegal activities fail to get approval.
What Type of Sites Perform Best with Media.net?
The media.net contextual program is not appropriate for all types of websites. Thus, many publishers are worried about the RPM $0 issue, which arises when media.net is not been able to generate revenue from your blog. The media.net ads work on a hybrid model, a combination of CPA, CPC, CPL, and CPM. The final metric is displayed as a CPM value. The following site niches having the US and CA traffic perform well on media.net.
Finance
Real Estate
College Loans
Home Improvement
Health Concerns
How Much Money Can You Make from Media.net Ads?
While this purely depends on your website traffic, you can still make anywhere around $10 to $15 in page RPM from the media.net contextual program. Many publishers are making that amount of money, and thus it is worth the try. They also have a marketplace comprising truly unique content-driven demand sources and direct display demand from leading DSPs competing in a first-price auction. The Marketplace is your key to unlocking higher revenues, especially in cookie-deficient environments.
Media.net also has an affiliate program for which you can apply here. To know more about the affiliate program and its workings, click here.
AdSense brought about a revolution in contextual advertising. However, Google's rigid policies sometimes drive publishers away. But there is a void when it comes to alternatives to AdSense. Media.net is expected to fill that void. It is one of the best ad networks in the world and boasts of a publisher list that includes Forbes, Hearst, Meredith, Yahoo, MSN, Reuters, Kiplinger, The Street, Ziff Davis, NY Daily News, and many others. Thus Media.net is definitely worth trying by all publishers.
Our Recommended Tools for Publishers:
Looking to Increase your Ad Revenue:
Get in touch with me for a personalised consultation and increase your ad revenue across native, display, video (instream and outstream), in-app and other verticals. I also assist in customized DFP setup, header bidding, and content creation strategy. My skype id is:
ronniedey
. Feel free to connect!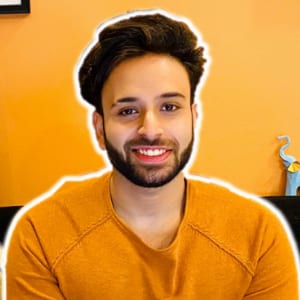 I and my team research various ad networks and can help you increase your overall ad revenue; so you could rake in more greenbacks with the best monetization platforms. Tap into the power of the online publishing business with me. I am just a mail away, so reach out to me if you want to scale up your website revenue. mail: [email protected]