Last updated on July 20th, 2022 at 01:59 pm
About Media.net- Media.net is one of the fastest growing contextual ad networks that helps publishers monetize their ad spaces by showing relevant keywords tags. The network has a huge base of advertisers who are primarily advertising on the Yahoo Bing network and Media.net provides the ad space for these advertisements. The network recently got sold off at a whopping 900 million to a Chinese consortium. The company reported a net revenue of 232 million USD for the year 2015 and manages more than 450 million USD of managed ad spend. Almost 90% of the company's revenue comes from the US and has offices across US, Middle East, and India. In this article, we are writing down the steps that need to be taken if Media.net RPM is showing 0 Dollars in the publisher dashboard and also the reason as to why this is showing.
Table of Contents:: Summary
Hide
Publishergrowth: The Revenue Acceleration Platform for Publishers
Blognife is elated to announce the launch of Publisher Growth- a community of publishers that helps you actively accelerate your revenue. This platform assists publishers in growing their traffic and revenue. As publishers, you can share and read reviews of ad networks and hosting companies. You can connect with other publishers to build links for growth and monetization hacks and more. This platform will help you stay up to date with the advertising and publisher ecosystem.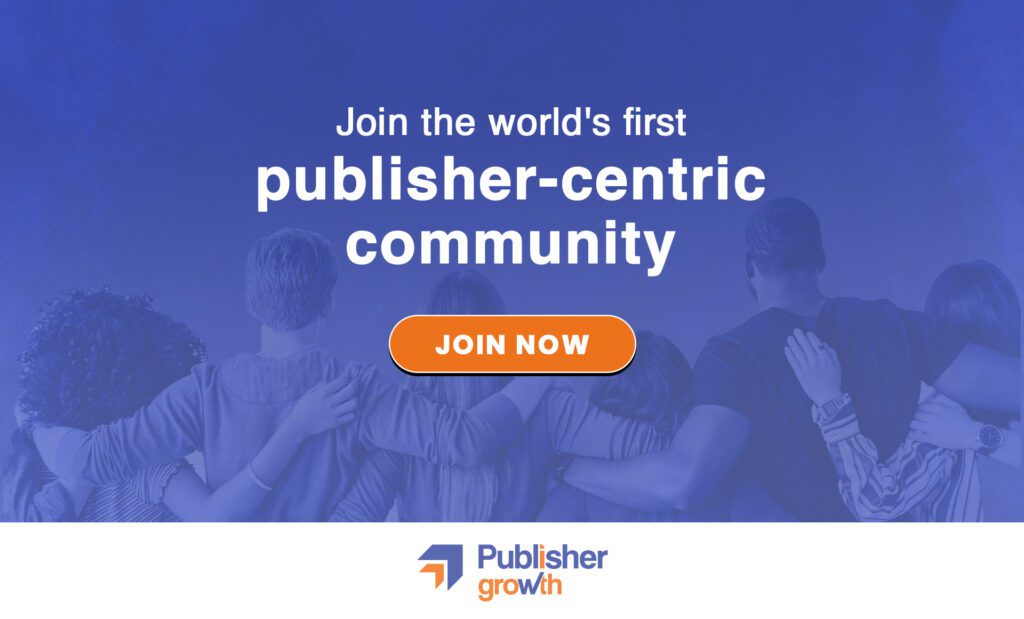 Features:
List of 200+ ad networks to monetize your site across all verticals.
Personalized site audit upon signing up on the platform that can increase your revenue.
Find all upcoming adtech conferences, webinars, and events in one place.
Stay informed with the latest adtech news across the globe.
Benefits of Media.net for Publishers
Media.net is the second largest contextual ad network by market share and is only after AdSense. The Yahoo! Bing Network gives publishers instantaneous access to one of the world's largest marketplaces for keyword-targeted advertisers.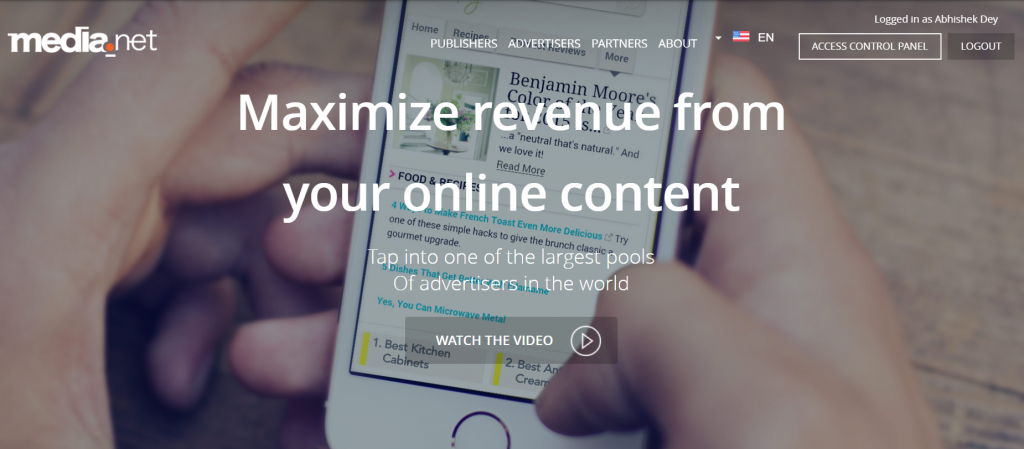 Media.net dashboard doesn't offer payment change options due to security reasons. You need to get in touch with your media.net account manager if you wish to change your payment settings.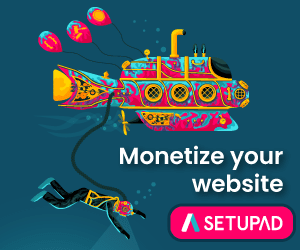 Media.net Earnings Showing 0 Dollars
Media.net works with advertisers on a number of models which includes CPM, CPC, CPL, and CPA. However, for publishers, all those models come down to an effective CPM or eCPM. Effective CPM means how much your ads are earning per 1000 impressions. Since media.net takes an undisclosed cut from the advertisers, you get a greater share of the advertiser's spend. This means, if your site is not helping advertisers make money, it will be difficult for media.net to pay you high revenue since they run on a hybrid model and is not based on purely CPMs.
So if your media.net earnings are showing 0 dollars, it means that your traffic is not converting for media.net advertisers, and in cases like this, it has to do with your user demographics and niche of the website. Now, you're only left with two options.
Option 1: Ask your Media.net account manager for active display ads which can compete with media.net ads in real time and generate revenue for you.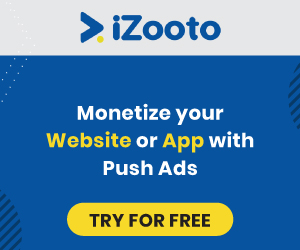 Option 2: Remove media.net ads from your current site and work on building a site which can generate good revenue from media.net. For your current site, I don't think there is much of optimization scope since the conversions are not happening and you can't change your site's audience and niche in a day, week, or months time.
Media.net RPM Showing 0 Dollars
There has been a lot of publishers who have reported that their media.net earnings are showing 0 dollars after an initial RPM value. While this is true and we sympathize with publishers who have encountered such issue, we would like to state here that media.net is not a CPM ad network. In fact, media.net works on a hybrid model which is a mix of CPM, CPC, CPL, and CPA. Your overall website revenue gets converted to effective CPM or RPM which is displayed on the publisher dashboard or the reporting panel. As a result, publishers see 0 dollars despite they give 1000s of quality impressions to media.net. This really doesn't mean that your traffic is of low quality.
This simply means that you don't have enough US and Canadian traffic and your existing traffic from US and Canada is simply not converting for their advertisers since your website might be quite different from their base of advertisers and the offers or campaigns they are running. Since media.net has advertisers who are running CPA or CPL offers, conversion forms a core part of their business model and if they can't make money from your traffic, it is inevitable that they will offer you low CPMs, finally reducing it to 0 dollars. But, well that doesn't mean that you move out of media.net. The network offers third-party display ads which can be turned on. To know more about that continue reading below.
What to Do When Media.net RPM is Showing 0 Dollars
Now that you've understood that your website traffic is not converting for media.net and thus their system is showing 0 dollars as RPM after the initial test run, you need to realize the fact that keeps running media.net ads won't help you now with higher CPMs.
Alternatively, what you can do is contact your account manager and ask him or her to activate the display ads from third-party networks. This would take 2-3 days of your time, but it would ensure that you are earning good from media.net and if media.net ads can compete the 3rd party ads, an ad will be served. In this way, you would not be losing out on your revenue, but in fact, making additional income from media.net's third-party partners and also have the scope of earning directly from media.net ads if they too take part in the real-time bidding process
Why Does Media.net work on Double Click Mechanism?
Once a visitor clicks on a media.net keyword block, they are taken to a listing page which consists of a number of ads. The listing page you see is a result of media.net's two-click model known as display-to-search. This is a method of monetizing display placements by identifying user search intent and displaying relevant search keywords, which leads to the display of search ads bought by advertisers. The primary purpose of this model is to filter the user intent which is:
Better targeted ads for your site

Higher revenues as advertisers prefer to pay more for visitors who are genuinely interested in their ads.
Media.net follows the double click model since it works best at monetizing publisher's ad places and help advertisers with maximum ROI.
It allows Media.net to leverage search demand from some of the largest ad platforms.

The keyword model allows their system to distill the genuinely interested audience which makes advertisers pay for high valued inventory.

Ad formats within Media.net work differently, but the double click technology seems to provide higher yield for publishers across the network.
How Does Media.net Ad Optimization Works?
Media.net ads are contextually targeted based on the content of the website. The system uses methods like keyword analysis and word frequency to understand the concept of the page and then deliver targeted ads for the page. The auto-learning algorithms also analyze visitor interactions to understand user engagement and strike the relevant balance between engagement and optimization.
Additionally, media.net's system makes real-time decisions between several variables, ad formats, designs, concepts to ensure that it is optimizing every impression to generate maximum revenue. Media.net optimize its ads based on data collected from your website and other similar websites, and the system tests a variety of designs including blend-in, complementary, and aesthetically contrasting ad skins.
Conclusion
Now that you know the reason of why Media.net shows an RPM of 0 dollars on certain websites after a few days, I suggest you make a wise decision of activating all partner networks to maximize your earnings and continue generating revenue from Media.net. If you think of getting started with media.net sign up with is exclusive offer URL and get 10% additional earnings for your first 3 months.
Our Recommended Tools for Publishers:
Looking to Increase your Ad Revenue:
Get in touch with me for a personalised consultation and increase your ad revenue across native, display, video (instream and outstream), in-app and other verticals. I also assist in customized DFP setup, header bidding, and content creation strategy. My skype id is:
ronniedey
. Feel free to connect!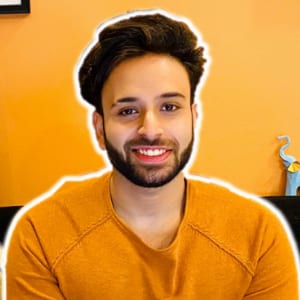 I and my team research various ad networks and can help you increase your overall ad revenue; so you could rake in more greenbacks with the best monetization platforms. Tap into the power of the online publishing business with me. I am just a mail away, so reach out to me if you want to scale up your website revenue. mail: [email protected]