Last updated on June 28th, 2023 at 02:24 am
Keyword research is more technical than intellectual, requiring less thinking and more action, something that algorithms are better at than humans. It handles all the labor-intensive work for you by locating pertinent keywords in a matter of seconds, which would have taken a very long time. These solutions serve up priceless insights on a silver platter by integrating a keyword database with other metrics like volume, cost per click, and competitiveness. In comparison to employing a keyword research tool, which allows you to order your ideal dinner to be delivered to your home, manual keyword research is equivalent to shopping for ingredients and then cooking.
Table of Contents:: Summary
Hide
Publishergrowth: The Revenue Acceleration Platform for Publishers
Blognife is elated to announce the launch of Publisher Growth- a community of publishers that helps you actively accelerate your revenue. This platform assists publishers in growing their traffic and revenue. As publishers, you can share and read reviews of ad networks and hosting companies. You can connect with other publishers to build links for growth and monetization hacks and more. This platform will help you stay up to date with the advertising and publisher ecosystem.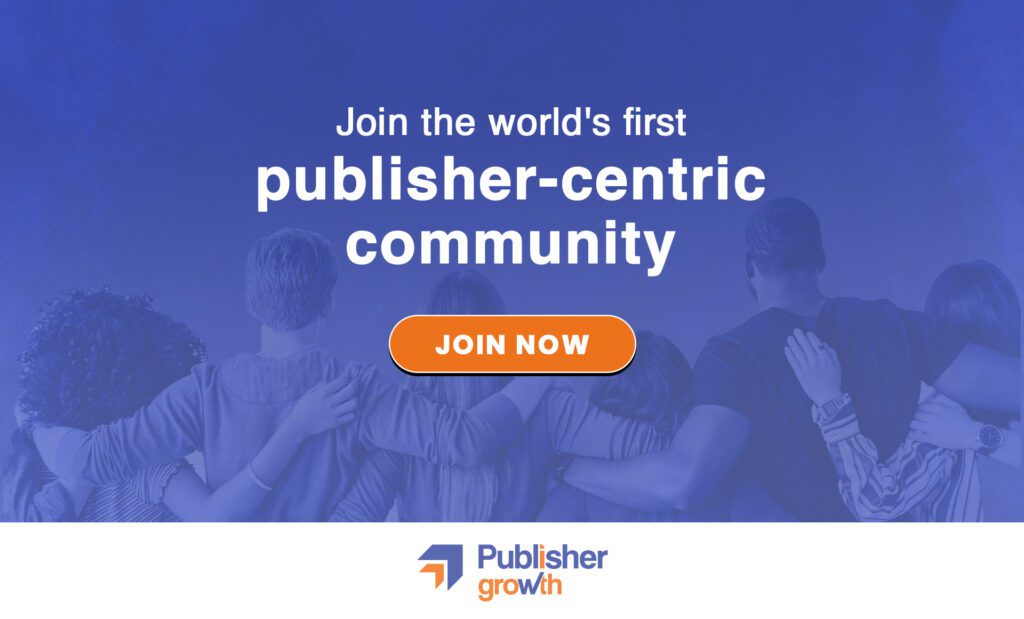 Features:
List of 200+ ad networks to monetize your site across all verticals.
Personalized site audit upon signing up on the platform that can increase your revenue.
Find all upcoming adtech conferences, webinars, and events in one place.
Stay informed with the latest adtech news across the globe.
The Benefits of Keyword Research Tools
You can get competition information by employing a keyword research tool in addition to feedback and volume statistics for certain terms. For example, you may enter the URL of a website or landing page into a keyword research tool, and the tool will instantly display the terms it is targeting.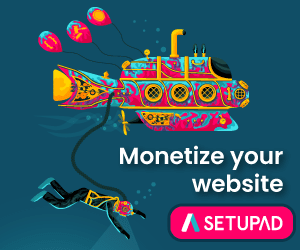 If you can get away with utilizing a lot of generic keywords, that's great for SEO. Using your own keywords based on the search query reports is possible with a competent keyword tool that can give recently discovered keywords. It implies that these search terms were utilized to reach your adverts online and that they originated from your own website. Personalized keywords are, therefore, very important for your business's SEO.
It takes time to achieve a high search engine ranking. You may quickly and easily locate and employ relevant, high-converting keywords with the aid of a keyword research tool instead of putting in a lot of time and effort to do it manually.
The three most crucial SEO performance indicators are traffic, position in search results, and conversion rate through the effective use of relevant keywords in your blogs and articles. You'll raise your rankings and provide fruitful outcomes for your website.
Best Keyword Research Software Tools
1. Google Keyword Planner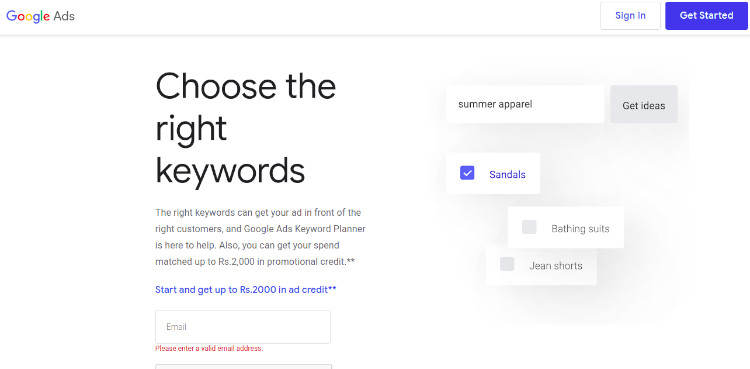 Google Keyword Planner is among the best tools available for PPC keyword research. You won't ever have to worry about hitting restrictions or having to pay for upgrades because it's totally free (even if you choose not to purchase Google Ads).
There are two main aspects of Google Keyword Planner: one is for experimental keyword research and discovery, while the other is for a more thorough analysis of search volume and predictions.
Like many of the services on this list, the "Keyword ideas" feature searches for a seed phrase and then generates further keyword suggestions along with information on monthly search traffic, change over time, competition, ad impression distribution, and bid ranges.
Your keyword list can be filtered by brand or generic terms, source websites, and more. The "Forecast" function, if you also use Google Ads, makes it simpler to budget and think accordingly for your paid advertisements.
By highlighting areas where ranking organically could help you save money on PPC, Keyword Planner can also aid you with your organic strategy.
Features
It can provide details on the most popular search terms.
Additionally, it can reveal information on how queries have evolved over time.
It can help you choose the advertising budget by giving you the suggested bid ranges for each term.
2. SemRush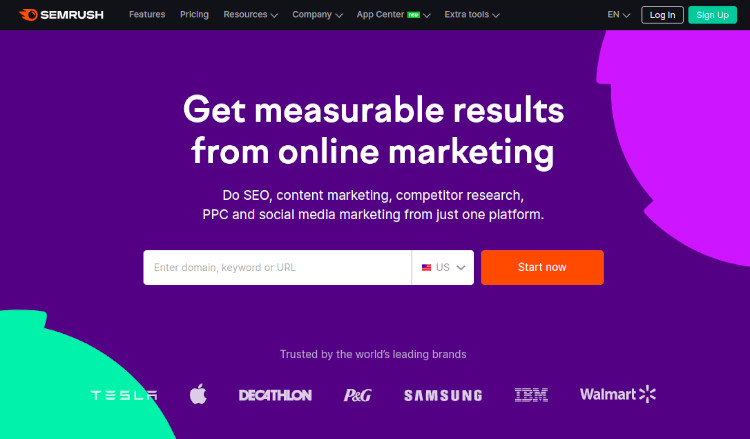 With components for a technical SEO audit, position tracking, semantic core collection, suggestions for increasing organic traffic, backlink audit & analytics, and competition intelligence, Semrush offers a comprehensive workflow for any SEO practitioner.
A summary of competition strategies and market insights will be provided by the market research toolbox. This toolbox can analyze any company's website traffic and visitor engagement, give data for sales prospecting and lead evaluation and identify the most successful digital marketing tactics. It can also identify new chances for growth.
All tools, including keyword magic tools, position tracking, and organic research, include Semrush's keyword intent labels.
For experts in digital marketing, Semrush is a comprehensive toolkit. It has a number of features, including SEO, social media, paid traffic, content and public relations, and market research. It is a comprehensive tool for keyword research that includes all phases of search intent analysis.
You can use it to find out how your competitors are using social media. It comes with an image editor, a link shortener, and a UTM builder built in. There is also a Chrome extension available.
Features
Semrush has released a new tool for search intent analysis that includes filtering, automation, and competitive insights.
It offers ten languages for search intent research, including English, German, Spanish, French, etc.
There are five ways to use Semrush keyword intent for marketing, such as measuring growth based on position tracking and search intent.
Your PPC efforts will yield better results with paid traffic. It will include an analysis of the competition, ad keywords, and creative research.
It can quickly assess the effectiveness of content. It may offer article topic suggestions that are currently popular. You can use it to create a successful social media strategy.
3. Ahrefs Keyword Explorer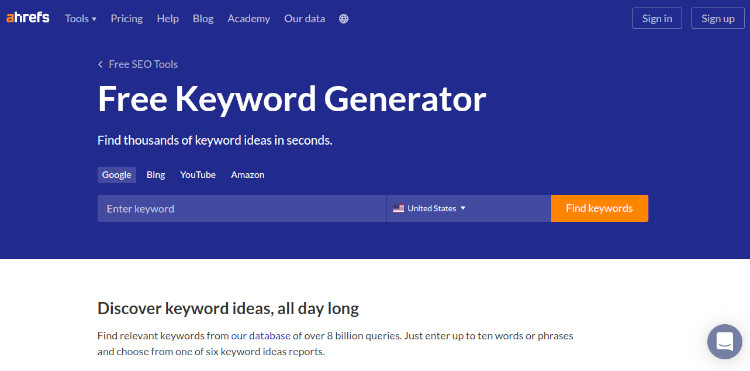 Ahrefs is on par with SEMrush and is regarded as one of the top keyword research tools available right now. Being an all-in-one SEO solution, it provides a tonne of functions. But the Keywords Explorer Tool will be the exclusive object of the attention.
You may rapidly find thousands of keyword ideas using the Keywords Explorer Tool. Results from over 171 nations and ten distinct search engines are available. As it uses clickstream data to get the most accurate results, it asserts that it will only display the most accurate keyword search volumes.
You may get a better sense of how effective a keyword is by looking at how many clicks a search item receives in addition to the search volume provided by Ahrefs.
Additionally, it features sophisticated SEO analytics like click-through rate, return rate, and more.
Ahrefs is among the most thorough keyword research tools. It should, at the absolute least, be on your list of SEO tools to take into account.
Your search traffic will increase with the aid of the Ahrefs tool. It contains features for researching your rivals. The tools for competitive analysis, backlink research, rank tracking, keyword research, content research, and web monitoring are all provided.
Through its robots continuously crawling 54 billion web pages, its backlink checker software will offer the greatest services, and the tool updates the database every 15 minutes.
Features
You can use Ahrefs' organic search report to research the traffic of your rivals.
Through the keyword difficulty rating and the comprehensive keyword metrics, the tool will assist you in picking the keywords.
The annual search volume data that its Keywords Explorer tool can provide will assist you in understanding searcher behavior and SERP ranking history.
You can learn about the content that is successful using its content research tool.
4. Moz Keyword Explorer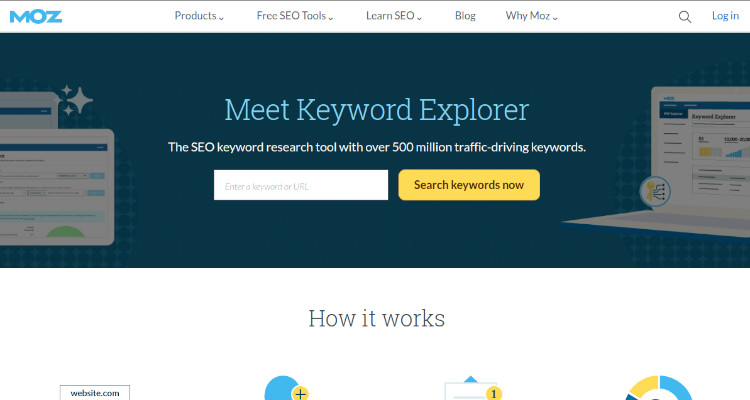 For small businesses who wish to manage their organic search through one interface, Moz Pro offers a full spectrum of SEO tools. Freelancers will also enjoy a number of the Moz Pro features because some of them offer limited free usage.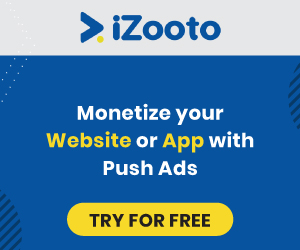 To leverage the platform's main capabilities, Keyword Explorer and Link Explorer, larger firms may still want to spend money on a Moz Pro subscription. However, as a whole, Moz Pro might not have the amount of specificity required to administer large domains.
While covering the essential components of SEO, Moz Pro goes more in-depth with link analysis and keyword research than technical SEO.
When it comes to simplifying the complexity of the SEO landscape for a wide audience, Moz Pro excels.
This is something that Moz Keyword Explorer excels at in the sometimes confusing world of keyword research. It uses a significant amount of SEO data to generate analytics that is useful to marketers. For instance, it displays the popularity of a search term, the difficulty of ranking for the term, and a list of similar terms you should take into account.
Features
With a new emphasis on pure-play SEO, Moz Pro has created a wide range of outstanding tools.
Given that it handles everything from technical SEO to link building, it's a fantastic option as an all-in-one SEO solution for tiny organizations.
Without digging into topics like sponsored search marketing, content marketing, or blogger outreach, Moz Pro does a good job of covering the essential components of SEO.
It will fulfill all the criteria of a small firm, but larger companies might find a better deal elsewhere.
5. SpyFu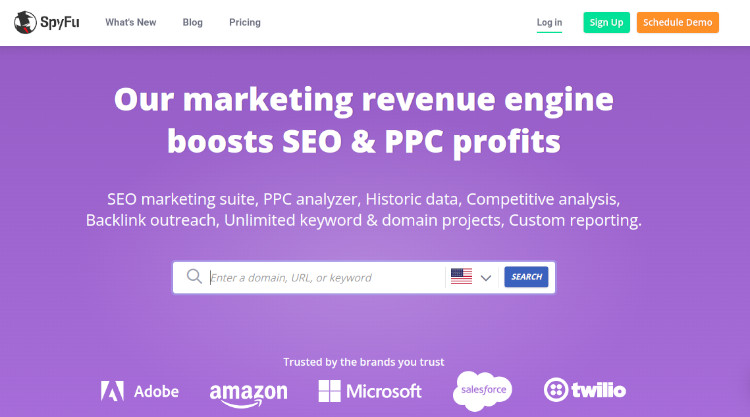 SpyFu is an AdWords competitor keyword research software. There is no limit on the number of projects, searches, or exports that can be done. You may look up any rival and get their keyword lists. You can use it to discover PPC and SEO tactics used by rivals.
Any page or website's ranking history for a term can be tracked. SpyFu features include a Keyword Research Tool, Domain Leads, and Top Lists, as well as SEO competitor research, PPC competitor research, and competitor analysis.
It can serve as a substitute for Google Keyword Tool as a keyword research tool. It can produce keyword suggestions. You will receive 100% safe backlink recommendations from SpyFu that Google will actively index.
Features
SpyFu offers recommendations to assist you in promoting your SEO or AdWords campaigns and getting more clicks.
You can keep an eye on your sponsored and organic search engine results on Google, Bing, and Yahoo.
Filtering options include the volume of searches, cost per click, the difficulty of SEO, the number of ads, etc.
It offers a Keyword Grouper tool that may group a list of keywords and provide search volume and CPC information for those groupings.
It offers the tools to identify particular ranking criteria for each term.
6. Serpstat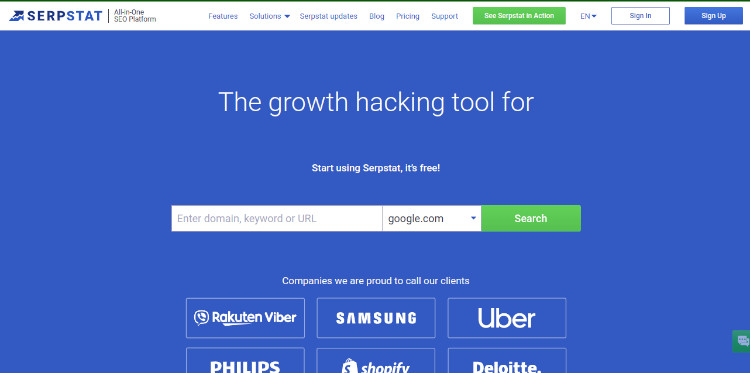 Serpstat is a development hacking software for SEO, Marketing, PPC, Search analytics, and Content Marketing. You can use it to uncover keyword variations and search ideas.
It includes the ability to compare your keywords to several performance indicators, such as search traffic, cost per click, level of competition, etc., to assess the worth of your keywords. It can offer a list of profitable keywords that are currently being utilized by your rivals.
The tool will assist you in finding long-tail keywords that have the potential to generate a sizable amount of online traffic. Search for keywords in all of the main languages using this tool. Additional information for a term may include organic keywords, the quantity of Facebook shares, and the prospective traffic score for the specific page.
Features
With the use of Serpstat's tools for finding global data, you can modify your keywords to target certain nations.
The tool includes options for figuring out which pages are most pertinent to a given query.
Comparing a page to its rivals' pages will allow you to gauge its relevance. It might help you find any missing keywords you might want to add to your page.
It can offer a simple-to-read graph that displays the change in user interest in a keyword over the previous year.
It includes many additional tools and functionalities for on-page audits, competition research, market intelligence, content marketing ideation, rank tracking, and advertising analysis.
7. LongTailPro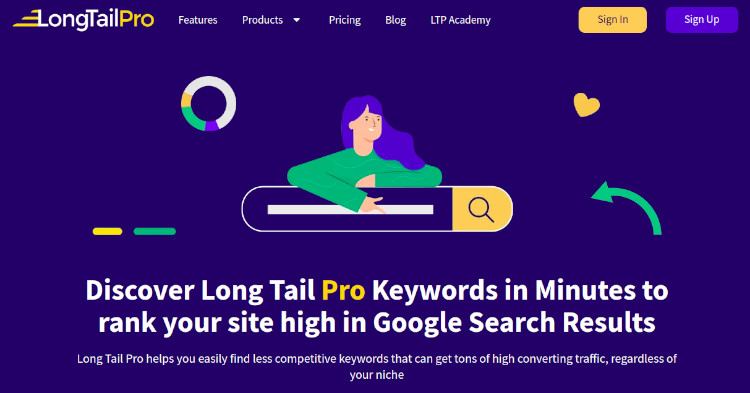 Long Tail Pro is a tool for finding low-competition keywords that will complement an SEO strategy for website owners. Spencer Haws, a recognized expert in internet marketing, created it in 2011 as a result of his frustration with the numerous tools required and the time required to locate keywords that would be simple to rank for.
With the help of Long Tail Pro, you can add up to five seed keywords at once and receive hundreds of alternative recommendations and keyword variations. The software also enables you to manually review a list of keywords (if you have conducted earlier research) and even examine the domains of your rivals to find fresh keywords in your industry.
In order to provide helpful indicators like search volume, rank value, advertiser bid, and keyword competitiveness score, Long Tail Pro compiles information from Majestic and Google Adwords (KC). A proprietary method from Long Tail Pro, the KC score evaluates how challenging it would be to rank for a specific phrase on the first page of Google, and it is expressed as a single number from 1 to 100. The KC score is really helpful because it was a super fast and simple approach to finding low competition terms without feeling overwhelmed.
Features
It saves a ton of time since LongTailPro can examine many seed keywords at once.
LongTailPro is incredibly fast.
There are no monthly subscription costs or hidden fees with LongTailPro; it is a one-time purchase.
Competitor Analysis, Rank Tracker, and Keyword Research are all modules in LongTailPro.
The keywords are pre-filtered by LongTailPro, which saves you a massive amount of time.
The Bottom Line
In any industry, using the proper tools is a terrific approach to boosting output and outcomes. The majority of companies employ search engine optimization (SEO) as a tactical technique to rise to the top of search engine results pages. Even we need tools that can help us get the greatest results for our clients, despite the fact that the SEO sector has some of the finest brains for working around upgrades and algorithms. Keyword research tools are among the most important resources at our disposal because they offer a wealth of benefits for both customers and digital marketers. There are a number of tools available that make keyword research and other SEO necessities more manageable, from SEMRush to LongTailPro.
Our Recommended Tools for Publishers:
Looking to Increase your Ad Revenue:
Get in touch with me for a personalised consultation and increase your ad revenue across native, display, video (instream and outstream), in-app and other verticals. I also assist in customized DFP setup, header bidding, and content creation strategy. My skype id is:
ronniedey
. Feel free to connect!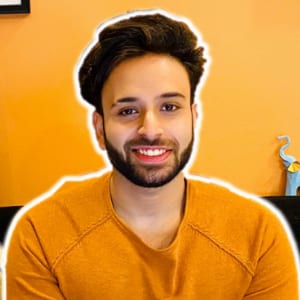 I and my team research various ad networks and can help you increase your overall ad revenue; so you could rake in more greenbacks with the best monetization platforms. Tap into the power of the online publishing business with me. I am just a mail away, so reach out to me if you want to scale up your website revenue. mail: [email protected]