Last updated on April 29th, 2023 at 05:58 pm
Though ads are mostly considered to be annoying marketers admit that having a bit of sound can be better to engage readers in one ad among other banners. Audio ad networks will only be a good medium for those who approach audiences with a well-thought-out, scripted, and well-cast audio advertisement.
Publishergrowth: The Revenue Acceleration Platform for Publishers
Blognife is elated to announce the launch of Publisher Growth- a community of publishers that helps you actively accelerate your revenue. This platform assists publishers in growing their traffic and revenue. As publishers, you can share and read reviews of ad networks and hosting companies. You can connect with other publishers to build links for growth and monetization hacks and more. This platform will help you stay up to date with the advertising and publisher ecosystem.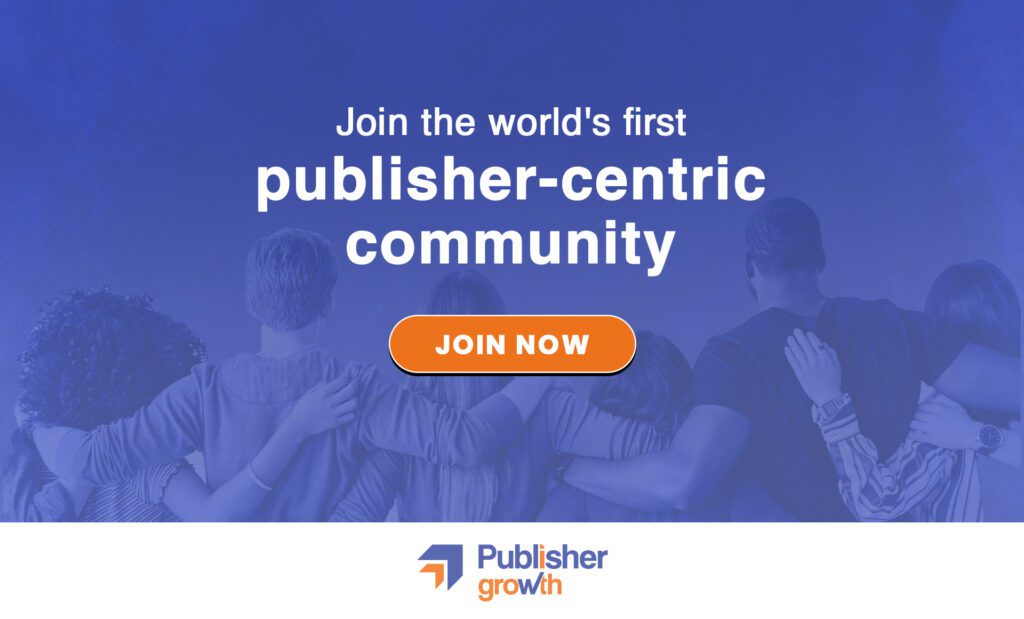 Features:
List of 200+ ad networks to monetize your site across all verticals.
Personalized site audit upon signing up on the platform that can increase your revenue.
Find all upcoming adtech conferences, webinars, and events in one place.
Stay informed with the latest adtech news across the globe.
Benefits of Audio Ads
As one of the most immersive and accessible mediums, audio offers exciting new terrain for brands to reach an engaged audience. More listeners are switching from radio to audio streaming services like Spotify, Pandora, and Google Play. It's recorded that in 2021, 1.2 billion people used music streaming services globally. Being able to create an efficient audio ad for these platforms will be vital in this new age of audio.
Why you Should use Audio Ads?
Audio ads are more effective as they are supplied directly into listeners playlists increasing information retention.
Provide advertisers with online placement too.
Supply with more qualified leads, as audio ad networks allow advertisers to embed their messaging among targeted audiences.
PPP (Pay per play) does not interfere with other forms of ads.
How to Choose the Best Audio Ad Network ?
With the increasing popularity of audio ads comes the necessity to choose the perfect ad network for any brand on the basis of: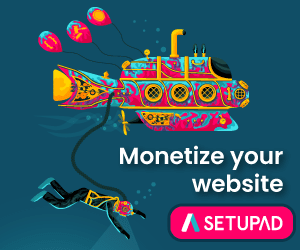 Mostly used devices
Targeting options
Relevant niche
RON options
10+ Best Audio Ad Networks for Publishers 2023 Edition
Here is an updated list of the top 10+ best audio ad networks which can be used by publishers to monetize their audio impressions.
1. Instreamatic: Best Audio AI Advertising Platform
It is an AI-powered platform and an ad exchange for voice-activated advertising founded in 2015 by Michael Ilyichev, Mikhail Paulkin, Simon Dunlop, Stas Tushinskiy, Victor Frumkin. It is a voice AI platform that serves intelligent ads that people can speak with. It provides great user experience which makes it easy for people to engage. It also boosts the efficiency of your marketing efforts.
Instreamatic Features:
Integrating effective DSP's, Ad Networks, Trading Desks, Ad Exchanges to utilize the SSP from all sales channels.
The ability to manage every ad format; Alexa flash briefings, companion banners under a single interface.
Pros:
Cons:
Survey is expensive.
Results delay by 1-2 months.
2. AdTonos: Best Digital Audio Ad Network
It is a solution for online radio broadcast founded in Nov 17, 2016 by Daniel Wichracki, Krassimir Fotev, Marcin Ostrowski, Mariusz Mierzejewski, Michal Marcinik. AdTonos is a platform and marketplace for digital audio advertising changing the game and reaching around the globe. They work with the biggest brand and advertisers worldwide and serve millions of digital audio advertising campaign playouts in radio and music steaming, podcasts and mobile apps.
AdTones Features:
On-air commercial break replaced with targeted advertisements changing spray-and-pray ATL ads into pay-per-play performance marketing.
Pros:
Data-driven revenue.
They have unparallel UX and precise targeting.
Cons:
Specializes only in one channel.
3. Audio.ad: Best Audio Ad Network for LATAM Traffic
Audio.ad is a digital audio advertising solutions company to serve agencies, trading desks through audio-centric DSP. It was founded in Nov 2014 by Carlos Córdoba, German Herebia. They are the region's first digital audio advertising solutions company, reaching more than 55 million people that consume radio and online music content everyday. It connects brands with consumers through the power of digital audio.
Audio.ad Features:
Carefully crafted audio message allows advertisers to generate added value.
Captive audience as sometimes people only prefer the Digital Audio Ads.
Pros:
Allows measure of audience engagement. Measurement and optimization allows effective and efficient investment in advertising.
Uses voices and sounds to generate emotion.
Cons:
Inability to boost direct web traffic.
4. Adswizz: Programmatic Audio Ad Network
AdsWizz is the leading global provider of platforms that connect audio publishers to the advertising community. It was founded in 2008 by Bruno Nieuwenhuys Philippe-Alexandre Leroux. They have created a comprehensive monetization platform that includes dynamic ad insertion, audio ad campaign trafficking, and an audio-centric SSP to enable programmatic buying. Their platform enables precise one-to-one targeting, while preserving a relevant, positive listening experience for your users. Some of the largest global publishers rely on them to provide a targeted, relevant, volume normalized, experience for them.
Adswiss Features:
Provide new interactive audio formats that shorten the path to conversion.
AudioMatic, an Audio-centric Buying Platform can access any type of supply like Podcast, SimulCast, or OnDemand.
Pros:
Aggregates audio supply from all over the world across desktop, mobile and digital appliances.
Audio-centric campaign management tool for Publishers and Ad Networks enables trafficking teams to create, monitor, optimize, and monetize audio inventory in real-time.
Can place ad anywhere in the podcast, with volume normalization for best listening and advanced targeting capabilities.
Cons:
Not suitable for small businesses.
5. Advoice:
Advoice is a mobile audio ad network that enables Mobile Operators to monetize incoming calls. Nigeria was their first launch in November 2016, followed by India in December 2017. They have the largest reach in this format. They serve audio ads to mobile consumers, and replace the beep that callers would have heard otherwise.
Advoice Features:
Pros: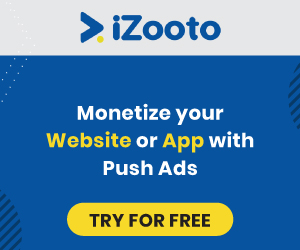 AdRBT format is very convincing to any marketer. So fetches guaranteed and measurable listenership.
An AdRBT does not require mobile internet hence works even on feature phones.
Do not get suppressed by ad blockers.
Cons:
Slow growth rate due to unorganized management.
6. MediaMath Audio: Best Programmatic Audio Advertising Platform
MediaMath develops and delivers digital advertising media solutions to advertisers in TerminalOne platform. Erich Wasserman, Greg Williams, and Joe Zawadzki founded MediaMath in August 2007. MediaMath incorporates audio advertising into unified omnichannel campaign management so that advertisers can meet their consumers where they are with high-quality audio ads. They connect the experience of audio advertising with the precision targeting and measurement of digital marketing in partnership with the largest audio publishers and networks such as Spotify. Audio advertising is integrated into omnichannel campaign management with simple, automated creative management, a unified workflow and hands-on support for assistance adopting a new medium.

MediaMath Features:
Pros:
A single workflow to minimize the time spent on multiple platforms.
Unified budget management.
Cons:
Difficult environment as the working are quite complicated.
7. Targetspot: Best Digital Audio Advertising Platform
TargetSpot is an internet radio advertising network that uses premium inventory, precision targeting, and various advertising formats founded in 2007 by Adi Sideman, Doug Perlson. They help you track and maximize your profits using server-side, geo-targeted audio ads that are built into Shoutcast and get access to real-time earnings data. The platform also enables listeners to discover thousands of online radio stations every day through the largest radio directory, among no less than 25 musical genres.
TargetSpot Features:
Over 55 million monthly listeners representing 23% of the total U.S. Internet population are present.
TargetSpot connects with mobile phones, PC's or tablets, while consumers are listening to their favorite music, latest News or Sports.
Pros:
Highly targeted messaging.
Working with leading 3rd party data providers, delivers granular audience segments at scale.
8. Spotify Ad Studio: Best Audio Ad Network
Ad Studio is Spotify's new, self-service advertising platform that makes it easy to create and manage audio ad campaigns directly. They have a deep understanding of their listeners and connection with them throughout their day, which means that they can help advertisers craft and deliver messages that enhance rather than interrupt the moment.
Spotify Ad Studio Features:
Their voiceover feature offers ad creation directly within Ad Studio.
It is a free platform where listeners hear 15-30 second ads at naturally occurring breaks between songs.
Pros:
Can build an audio ad campaign from scratch.
Impression estimates can be forecast
Tracking and management of all campaigns.
Cons:
Available only in a few countries.
9. Triton: Best Audio Advertising Solution
Triton Digital provides technology solutions for the digital audio marketplace, including live and on-demand publishers and advertisers. They provide the industry's most comprehensive stack of advertising solutions to help you leverage the tremendous power and reach of audio streaming. Their advertising technology is designed to work in a wide variety of environments to super-serve the needs of their clients, and to support any audio streaming strategy. They provide the most advanced dynamic ad insertion (DAI) technology on the market, enabling audio publishers to effortlessly monetize their content through the dynamic insertion of targeted audio ads, providing a more engaging and personalized listening experience for their audience.
Triton Digital Features:
Omny studio- The comprehensive podcast CMS.
Yield-Op SSP- It is a built-for-audio SSP that enables to regulate pricing, establish ad quality settings and configure with specific buyers.
Tap advertising Server.
Pros:
Brand-safe premium inventory with precise targeting, tracking and detailed reporting.
DSP integration access real-time insights with comparison metrics, multi-dimensional analysis, interactive filtering, and proactive alerts.
Cons:
Frequent problems of Dead-Air and Stream-down.
10. SpotX Digital Audio: Best Audio Advertising Network

SpotX is the leading video advertising platform that enables monetizing content across desktop, mobile and connected TV devices founded in 2007 by Michael Shehan, Steven B. Swoboda. They help you package your inventory according to specific audiences and advertiser metrics and transact directly with key buyers. They help you design end-to-end solutions for over-the-top video, including data activation, technical set-ups, and product development with strategic guidance from their Advanced Solutions Group. It helps maximize your utilization of the SpotX Publisher Platform to ensure that you capture the utmost value of each capability.
SpotX Digital Audio Features:
Transparency and informed control.
Monetizing inventories across connected devices.
Pros:
Increasing revenue by open marketplaces. SpotX's Podding and server-side ad insertion (SSAI) multiple audio ads and insert them into a single ad break.
Cons:
Cookie-less ads make a direct sale difficult.
11. Jelli: Leading Audioi Advertising Platform
The leading platform for the audio advertising market, supporting free listening with software solutions for advertisers and audio companies. They are combining the power of audio with the benefits of digital on the industry's first cloud-based advertising platform. They offer the only programmatic SSP for radio broadcasters to sell and manage advertising inventory. They transform audio ad serving and delivery with a collection of cloud-based services. Their marketplace is the broadcaster's gateway to selling, managing, and optimizing audio advertising. They algorithmically match advertisers' goals to inventory to create custom campaign proposals for every buy.
Jelli Features:
RadioSpot is used by 2,300+ radio stations and programmatic DSP- SpotPlan, is used by leading agencies and brands to reach over 245 million listeners per month.
Pros:
Radiospot- The only programmatic SSP for radio broadcasters.
Spotplan- The first programmatic DSP for agencies and brands.
Cons:
Raises the cost of products.
Audio ads continue to be one of the fastest mediums of brand recall and a lot of advertisers are including audio as a medium to reach their target audience. This opens a new opportunity for publishers to monetize their audio impressions and make more money.
Our Recommended Tools for Publishers:
Looking to Increase your Ad Revenue:
Get in touch with me for a personalised consultation and increase your ad revenue across native, display, video (instream and outstream), in-app and other verticals. I also assist in customized DFP setup, header bidding, and content creation strategy. My skype id is:
ronniedey
. Feel free to connect!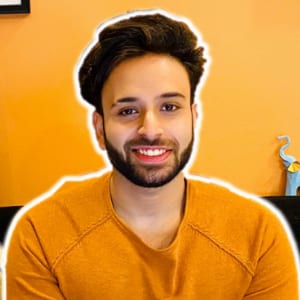 I and my team research various ad networks and can help you increase your overall ad revenue; so you could rake in more greenbacks with the best monetization platforms. Tap into the power of the online publishing business with me. I am just a mail away, so reach out to me if you want to scale up your website revenue. mail: [email protected]