Last updated on April 28th, 2023 at 06:00 pm
Pop-under advertising is growing to be one of the preferred forms of advertising for affiliate marketers since they are mostly associated with a call to action. Also, publishers can monetize their site traffic with pop-ads when they don't have to worry much about the audience. Before we get started, I would like to remind you that too much use of pop-under ads can negatively affect user experience and can also lower your search engine rankings. Pop-under ads work best with traffic from torrent, download, and adult niche sites, to name a few. If you're a good volume of traffic, you can actually earn quite handsome from pop-under ads. In this article, let us take a look at pop-under ads CPM rates of 2023 w.r.t some of the popular pop-under networks in the industry.
Table of Contents:: Summary
Hide
Publishergrowth: The Revenue Acceleration Platform for Publishers
Blognife is elated to announce the launch of Publisher Growth- a community of publishers that helps you actively accelerate your revenue. This platform assists publishers in growing their traffic and revenue. As publishers, you can share and read reviews of ad networks and hosting companies. You can connect with other publishers to build links for growth and monetization hacks and more. This platform will help you stay up to date with the advertising and publisher ecosystem.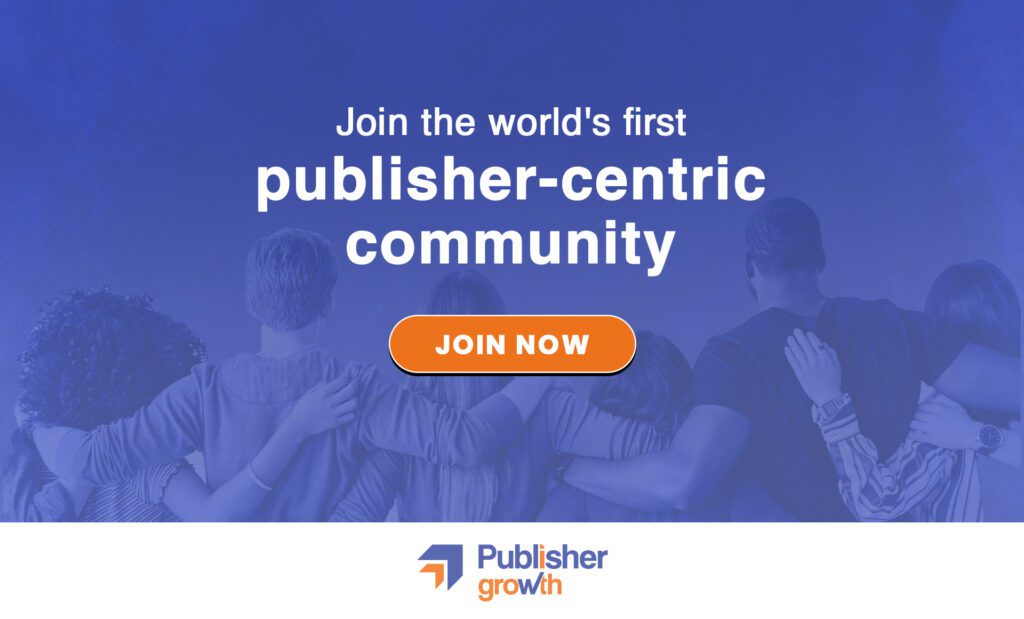 Features:
List of 200+ ad networks to monetize your site across all verticals.
Personalized site audit upon signing up on the platform that can increase your revenue.
Find all upcoming adtech conferences, webinars, and events in one place.
Stay informed with the latest adtech news across the globe.
Pop-under CPM Rates 2023
Listed below are the highest-paying pop-under ad networks. The pop-under CPM rates may vary based on the audience geos, the quality of the audience, and the niche. They tend to perform well for download and anime sites.   
1) Propeller Ads
Propeller ads serve around 650 million ad impressions daily and are one of the fastest-growing advertising networks, with 1000 advertisers and publishers around the globe. Although they do have banner ads, their best-performing ad types are pop-unders and direct link ads. It provides a 100% fill rate across all countries and has numerous ad formats available for monetization. You can take a look at Propellerads CPM rates here.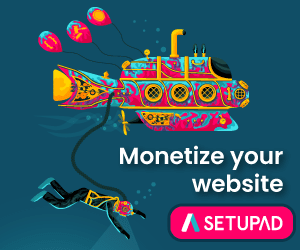 Minimum Traffic Requirement: Propeller ads don't have any minimum traffic requirement. You need to signup and activate your account. Then you need to implement the ad tags, and you can get started with Propeller Ads. However, I would like to state that Propeller ads don't accept adult traffic. So, if you have a blog or website with adult traffic, you should consider monetizing it with other ad networks.
Minimum Payout: Propeller ads have an 80/20 revenue share ratio and have a NET 30 days payment cycle. Publishers can request payment once they have crossed the minimum payment threshold of USD 50 for Paypal/ USD 100 for Payoneer.
Alexa Rank: 9,600
2) Pop Ads
Popads is one of the most popular pop-under ad networks, which has been relied on by both publishers and advertisers for over a decade. This performance-based network offers excellent rates to publishers across any geo. They are able to monetize ads from all countries in the world and pay their publishers daily once they reach their minimum payout of $5. It approves publishers instantly and offers tab-ups, tab-under, pop-ups, and pop-under ad formats, to name a few. Pop ads also have their own anti-Adblock mechanism, which can help you drive additional revenue even if users are using ad-blocking tools and extensions. Here you can take a look at the Pop-under CPM rates of Pop ads.
Minimum Traffic Requirement: Pop ads don't have any minimum traffic minimum and accept publishers across all goes. It also accepts sites with adult traffic. Publishers can directly sign up with Popads and wait for the sites to be approved, following which they can start showing pop-under advertisements on their blogs.
Minimum Payout: Popads boasts of a daily payout with a minimum of USD 5 as a payment threshold. So publishers can encash their revenue on a daily basis if they have moderate to good traffic.
Alexa Rank: 73
3) Exoclick
ExoClick is an online advertising company that is based in Barcelona. This ad network provides services to both advertisers and publishers all over the world using devices like the web, mobile, tablets, and smart TV. The network has a strong presence in the adult niche and provides myriad ad formats which publishers can use to monetize their site along with pop-under ads. ExoClick's CPM rates may vary and would depend on the niche of the blog.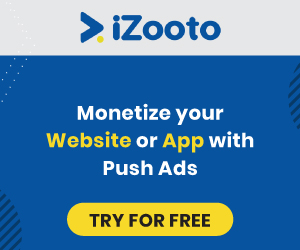 Minimum Traffic Requirement: ExoClick does not levy any minimum traffic requirement on publishers. All publishers have to sign up to the network, and once they add the site, you can add the ad codes upon successful verification of the site. However, we would like to mention that Exoclick accepts only top-level domains. That means sites hosted on Blogger, Tumblr, etc., are not eligible for monetization.
Minimum Payout: Exoclick offers two payment cycles- weekly and monthly. For weekly payments, which get paid every Monday, the minimum amount has to be reached by the start of the previous week. The minimum payout threshold for PayPal, Paxum, and Payoneer users is 20 Euros/Dollars and 200 Euros/Dollars for WebMoney users. For monthly payments, which get paid on every 20th of the month, the minimum amount has to be reached by the end of the previous month.
Alexa Rank: 517
4) Revenuehits
RevenueHits is a self-serving advertising network. It has been developed keeping publishers in mind. It is owned and operated by Intango Ltd, a world-leading media tech company, and was established in the year 2008. The above-mentioned company develops and provides the optimization of digital advertising. It also provides solutions for proper monetizing on the web and mobile platforms. This ad network allows publishers to get the best possible value for their ad space. Take a look at the pop-under CPM rates for Revenuehits here.
Minimum Traffic Requirement: Revenuehits doesn't have any minimum traffic requirement. You just need to have a good number of page views, and your site should be well-optimized for ad placement.
Minimum Payout: RevenueHits pays its publishers on a NET 30 basis, that is, on a monthly basis. For example, the earnings from July get paid on the last Thursday of August. This information is available under the option of the Next estimated payment date. The accumulated amount can be seen under the option of Balance. The minimum payout threshold for PayPal and Payoneer is USD 20, while it is USD 500 for Wire Transfer. The various payment options can be availed under the billing information section, which is present in the Account information section. If for some reason, the payment gets denied 3 times in a row, then you will have to wait for 30 days before which you'll be allowed to try again.
Alexa Rank: 38,168
5) Poptm
PopTM is a relatively new pop-under advertising network that is making big waves with publishers and advertisers alike. It has some of the best campaigns and several premium advertisers on its base. Additionally, Poptm takes reputation seriously and only works with quality advertisers who promote quality software/products. Here you can take a look at Poptm CPM rates here.
Minimum Traffic Requirement: Poptm doesn't have any minimum traffic requirement for publishers. It needs to be ensured that the site is well-structured and has enough content to
Minimum Payout: The minimum payment threshold for Poptm is $50 if you're withdrawing money through Paypal.
Alexa Rank: 3,396
Pop-under CPM Rates 2023- Country Wise Breakdown
CPM rates for Pop-under advertising would vary based on the traffic sources. The rates are around USD 3 and above for the US, UK, Canada, Australia, and parts of Europe. For Asian countries like India, Bangladesh, etc., the rates remain under USD 1. However, for direct ad links, the rates can vary a lot and tends to be on the upper side. But the disadvantage of direct ad links is that it requests in a lowering of search engine rankings. Hope this article was helpful in deciding which Pop-under ad network is relevant for your website. However, we would like to inform you that Google frowns on pop-under networks and can penalize your site for running popads.
Our Recommended Tools for Publishers:
Looking to Increase your Ad Revenue:
Get in touch with me for a personalised consultation and increase your ad revenue across native, display, video (instream and outstream), in-app and other verticals. I also assist in customized DFP setup, header bidding, and content creation strategy. My skype id is:
ronniedey
. Feel free to connect!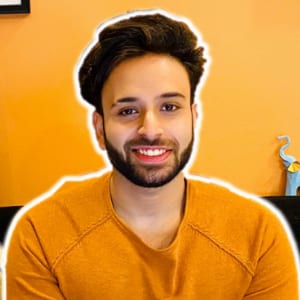 I and my team research various ad networks and can help you increase your overall ad revenue; so you could rake in more greenbacks with the best monetization platforms. Tap into the power of the online publishing business with me. I am just a mail away, so reach out to me if you want to scale up your website revenue. mail: [email protected]