Last updated on January 26th, 2023 at 04:27 pm
Propeller Ads has undoubtedly become one of the best AdSense alternatives for a lot of publishers who are turned down by AdSense. The network offers excellent CPM rates for tier one traffic and also has a global fill rate. Publishers need to have real traffic to earn revenue from Propeller Ads. It is one of the biggest pop-under ad networks which serves around 700+ million ad impressions daily and has more than 4600 active campaigns. It has some of the top partners like Snapdeal, Zynga, Mobvista, Alibaba, ExpertMobi, Matomy, to name a few. In this post, we will be discussing Propeller Ads CPM Rates 2021 concerning its ad units, earning model, and payment proof and earnings report to help you decide if it is the right ad network to monetize your website, blog, or mobile app with.
Table of Contents:: Summary
Hide
Publishergrowth: The Revenue Acceleration Platform for Publishers
Blognife is elated to announce the launch of Publisher Growth- a community of publishers that helps you actively accelerate your revenue. This platform assists publishers in growing their traffic and revenue. As publishers, you can share and read reviews of ad networks and hosting companies. You can connect with other publishers to build links for growth and monetization hacks and more. This platform will help you stay up to date with the advertising and publisher ecosystem.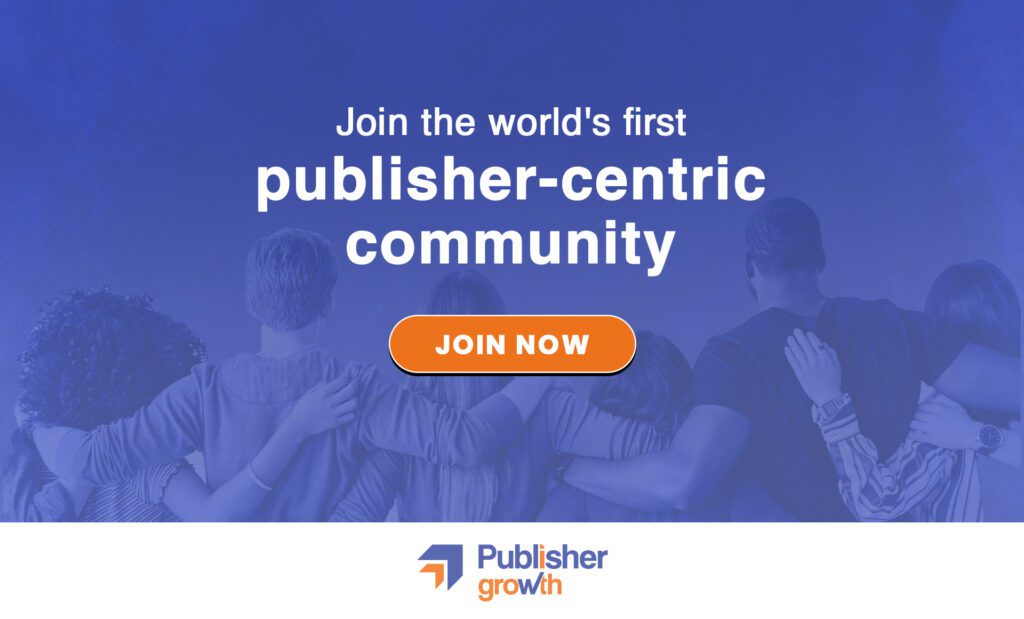 Features:
List of 200+ ad networks to monetize your site across all verticals.
Personalized site audit upon signing up on the platform that can increase your revenue.
Find all upcoming adtech conferences, webinars, and events in one place.
Stay informed with the latest adtech news across the globe.
Brief of the Company
Propeller Ads is a comparatively newer digital advertising network that was started in 2012. It is one of the fastest-growing pop-under ad networks as of now. It has a 100% fill rate for all countries and offers robust CPMs for high converting traffic. The network has several ad formats that are available to help publishers monetize their websites. Their monetization solutions are compatible with all other ad networks and thus can be run alongside contextual networks like Google AdSense.
Additionally, Propeller ads have a straightforward sign-up process which is entirely free. The account gets activated as soon as the email address is confirmed. There is no minimum traffic requirement for websites, but all the sites are manually reviewed and approved before ad serving takes effect. However, it needs to be mentioned that Propeller ads do not accept websites into the network which have adult content, malware, or any other content that violates their Terms and Conditions.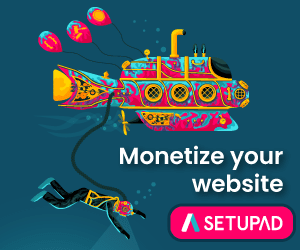 Propellerads Ad Unit Types
For any ad network, it is crucial to have several ad unit types since not all ad units perform well on all websites. While the end game is conversions for advertisers, the viewability of ads forms an integral part and thus comes the importance of quality ad units which can lead to high conversions. Propellerads has been instrumental in bringing new and high converting ad formats for publishers and advertisers, which enables a better ROI for advertisers and good revenue returns for publishers. So let us take a look at the different ad formats offered by Propellerads.
Example of a Propeller Ad
Propeller Ads provide a variety of ad units. They are as follows:
Native Subscriptions- Collect subscribers on your site and get paid for each new subscription (CPS) or impression delivered (CPM). Compatible with any other ad formats
Interstitials – Interstitial mobile ads generate a much higher revenue comparing to the classic mobile banners. The updated version is now capable of monetizing your desktop traffic as well.
OnClick PopUnder Ads – This is the most effective ad unit that is offered by the ad network. The CPM rate can go as high as USD 7. Niches like music, games, movies, viral content, etc. perform really well.
Direct Ads – The direct ads or direct links are a type of unique ad product in which publishers promote a particular URL. It is done by creating own banner ads, text link ads, buttons, or redirects. 404 pages can be monetized with this ad type. It works best for downloads website.
Video Ad – The network offers Pre-Roll, Mid-Roll, Post-Roll, and Pre-Game video as spots. These are a great way to monetize video content.
In case you do not want to run a particular campaign on your site any longer, you have to contact the support team with the details. They will take measures to filter out all the unwanted ads out of the website. Out of all the ad formats, direct link ads, interstitials, and native subscriptions are the high converting ad formats for publishers that guarantee good revenue.
Propeller Ads Earning Model
Propeller Ads display only the most relevant advertisements which pay the highest value so that the publishers can get the maximum revenue every time their page gets viewed. Revenue is generated on an eCPM basis. Earning is dependent on a variety of factors like the geographic location of the user, category of the device or the website, type of ad unit, and an individual performance metric that gets set by an advertiser. The payment models for the advertisers are:
Cost per Action (CPA) – The publisher receives payment on a ""per action"" basis. When the action gets completed – like a sale, contact information request, or a newsletter opt-in, payment is given.
Cost per Click (CPC) – According to this model, the advertiser pays for each click that their ad receives. The maximum amount that they want to pay for one click is set, and each time that happens, they get charged.
Cost per 1000 Impressions (CPM) – According to this pricing model, advertisers pay a fixed amount for every 1000 impressions that get served on their ad. Every time that an ad gets viewed, it is counted as one impression.
Effective cost per 1000 Impressions (eCPM) – It is also known as effective cost per mile. This is the amount that a publisher earns for every 1000 impressions of their ad units. This method combines all the payment models together irrespective of the actual pricing model (CPC, CPA, etc.) that the advertiser uses.
Publishers receive 80% of the revenue that gets generated by the ads that they show on their website or mobile app. The rest 20% is kept by the company instead of their services. Thus, publishers need to know that Propellers ads work on a hybrid CPM model which is a mix of CPA, CPM, CPL, and CPC since the network charges the advertisers on these models and then calculates an effective CPM for the publisher.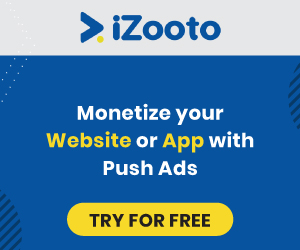 Propeller Ads CPM Rates 2021
Out of all the available ad formats, the ones that have the highest earnings potential includes the pop-under ads and direct link ads. Additionally, interstitials can also work well on mobile devices if you have a good volume of your traffic coming from mobile. You can make use of Propeller ads multiple ad formats and run them on methods to see which formats generate the maximum revenue and for which ad units. Here is the image screenshot of Propellerads CPM rates for worldwide traffic.
(Source: minterest.org)
To earn high CPM from Propeller Ads, the significant portion of your traffic should come in from countries like the USA, UK, Canada, or Australia. Publishers must have useful articles, videos, and other engaging content. This will allow them to get a higher conversion rate. The average global CPM rate lies from 30 cents to USD 7. It is low for Asian traffic. The CPM earned depends heavily on the type of ad unit that you're using. High paying niches are gaming, movies, entertainment, viral, and downloads. The highest CPM can be obtained from pop-under ads and native subscriptions. Propeller ads work best with torrent and file sharing websites that have high converting traffic. Most of the campaigns run on the Propellerads marketplace, which has higher CPL are the ones that either target software downloads or prompt a purchase. Thus the websites like movie download, torrent, file download tend to perform much better followed by social and viral sites.
Propellerads Rates
Propellerads rates for direct links and pop-unders are much higher compared to other formats. Also, the prices are quite high for mobile ads. As you can see, the CPMs are close to $5, and publishers can make good revenue from Propeller ads if they source social traffic from Facebook. However, it needs to be mentioned that the Propellerads rates are higher for tier one countries and a specific type of website niches which leads to more conversions for their advertisers.
Propeller Ads Average CPM
It is not always easy to determine the average of any CPM based network since the rates and conversions are highly dependent on the quality of the traffic and the source of the traffic. However, if we are to make some gross average, they Propellerads CPM rates for tier one traffic will be anywhere around $5 and above. For level two, you can expect the rates to be close to $1.5 per thousand impressions. It can hover anywhere about $1 and $2, well depends on the country and the website. For tier three traffic, Propeller ads CPM rates will be anywhere around 30 cents, and mostly again shall rely on the conversion and quality of the traffic.
Low CPM in Propeller Ads
If you're seeing low CPM is Propeller ads, then you must be using an ad format that is not converting for your traffic. I would suggest you use the pop-under format or direct link format. However, using the straightforward link format can negatively impact your website visitors, so you should be using them if and only if you're buying traffic from other sources, otherwise the overall impact on search traffic can be deadly. Overall, there is nothing much you can do if you see low Propeller ads CPM. Instead, I would strongly suggest you use a mediation network like Adspyglass ( and compete for all the major pop-under networks) and check which pop-under ad network is giving you the highest CPM.
Propeller Ads Payment Proof and Earnings Report
(Source: bloggersideas.com)
The payment options provided by Propeller Ads to its publishers are Payoneer Prepaid, Mastercard, Payoneer Global Bank Transfer, Bank Wire Transfer, ePayments, EPESE, and Webmoney. The payments are automatically processed. The company follows a NET 30 schedule, that is, the payments get processed every 30 days. The minimum payout threshold is USD 50 for PayPal, USD 100 for Payoneer, and USD 500 for Wire Transfers. The dashboard of Propeller Ads shows all the statistics in real-time. Publishers can view the number of impressions or clicks, CTR or CPM, and profit. The date range can also be selected. These data come incredibly useful when analyzing your performance.
Websites which work Best with Propeller Ads
The following website niches work best with Propeller ads owing to the higher conversion rate of their ad campaigns. Generally, most of the pop-under networks have a similar type of campaigns, and if you have a website on the following niche, you should be doing good in terms of revenue on any pop-under network.
Torrent websites
Movie Downloads or Streaming website
File sharing website
Wallpapers, Images, and Music sharing websites
Viral Blogs or Regional viral blog sites
Conclusion
Propeller Ads has come to the forefront as an AdSense alternative. The major setback for this network, as of now, is that they don't have the option of PayPal. The company is working on it, and they are looking to provide that option soon enough. We hope that this post on Propeller Ads CPM Rates 2021 concerning its earning model, ad unit, and payment proof and earnings report will help you to decide if this ad network is the right fit for your blog. If you're feeling confident about getting started with Propeller ads, let's go ahead and sign up with them.
Our Recommended Tools for Publishers:
Looking to Increase your Ad Revenue:
Get in touch with me for a personalised consultation and increase your ad revenue across native, display, video (instream and outstream), in-app and other verticals. I also assist in customized DFP setup, header bidding, and content creation strategy. My skype id is:
ronniedey
. Feel free to connect!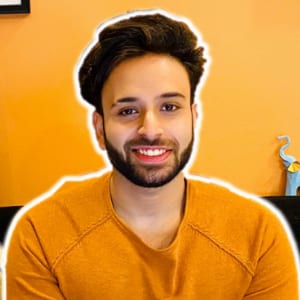 I and my team research various ad networks and can help you increase your overall ad revenue; so you could rake in more greenbacks with the best monetization platforms. Tap into the power of the online publishing business with me. I am just a mail away, so reach out to me if you want to scale up your website revenue. mail: [email protected]