Last updated on January 26th, 2023 at 05:27 pm
Each day, new ad networks are coming up and it's becoming hard to choose the right kind of ad network for your traffic. Unlike Google, these ad networks have limited advertiser and thus they are unable to serve all geographies. Also, banner ads are becoming less popular and a lot of websites like streaming/ video sites don't get adsense approval. Finding an alternative is extremely difficult for a publisher especially in the banner advertising segment. The only option left is to go with Pop-unders and native ads. In this post, we are going to discuss few pop-under ad networks which you might consider if your adsense revenue is extremely low or your site is not in compliance with adsense terms.
Table of Contents:: Summary
Hide
Publishergrowth: The Revenue Acceleration Platform for Publishers
Blognife is elated to announce the launch of Publisher Growth- a community of publishers that helps you actively accelerate your revenue. This platform assists publishers in growing their traffic and revenue. As publishers, you can share and read reviews of ad networks and hosting companies. You can connect with other publishers to build links for growth and monetization hacks and more. This platform will help you stay up to date with the advertising and publisher ecosystem.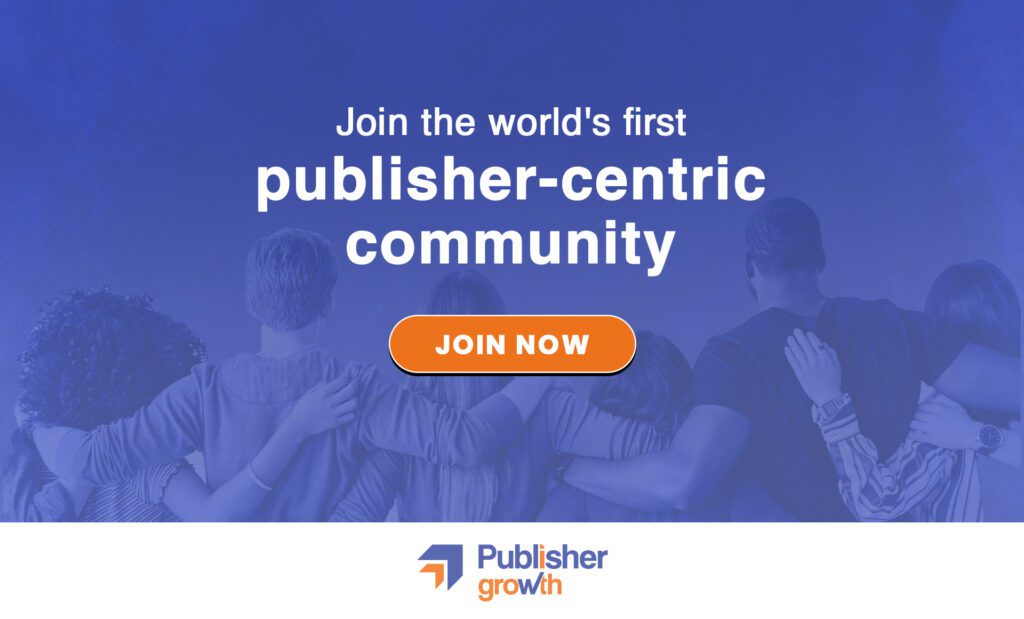 Features:
List of 200+ ad networks to monetize your site across all verticals.
Personalized site audit upon signing up on the platform that can increase your revenue.
Find all upcoming adtech conferences, webinars, and events in one place.
Stay informed with the latest adtech news across the globe.
Top 10 Best Pop-Under Ad Networks of 2023
AdPop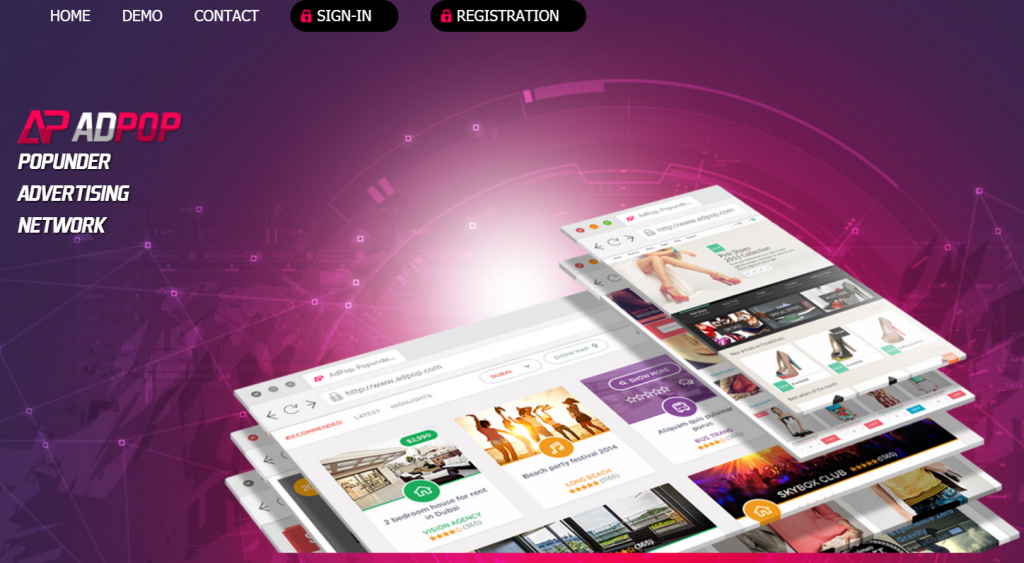 AdPop is an Pop-under Ad Network run by the native advertising company Adnow! AdPop claims to have 100 per cent Geo buyout with a CPM upto $6. However, most of the time you will get rates which will be much less since the maximum rate that they have seen for a site is $6 per 1000 pop-under impressions and chances are rare that you will be reaching that CPM. However, the good thing with AdPop is you get money in advance to try their service if any of their account manager reaches you.
CPM rate- Unknown
Minimum Traffic Requirement- Unknown
Payment Method- They pay the advertisers on a daily basis, and the minimum payout threshold is $5. The payment options are Paypal, Cryptocurrency Wallet, Webmoney.
PopAds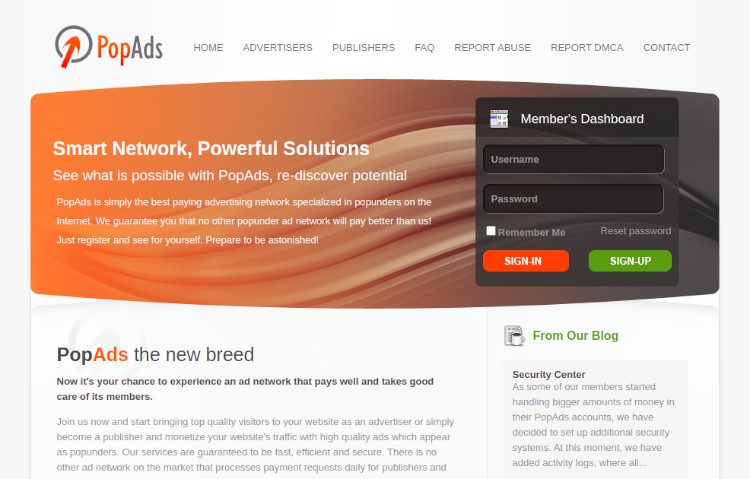 Popads.net is a great and a reliable pop under advertising network that allows publishers of all sizes to make revenue from their websites. Pop ads is a performance based network which specializes in pop under ads and offers excellent rates. They are able to monetize ads from all countries in the world and pays its publishers daily once they reach their minimum payout of $5. It approves publishers instantly and offers tab ups, tab unders, pop ups, pop under ad formats. The Ad network is being owned by Tomksoft S.A, which is a joint stock company based in Costa Rica. It is one of the Alexa top 100 websites and their ads are used by thousands of publishers across the globe.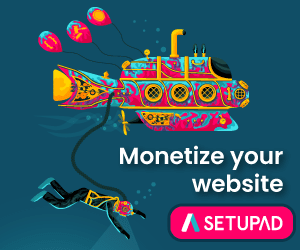 CPM rate- Popads has different cpm rates for different niches, the CPM rate for $2 for streaming movies, music, and other downloads. The average CPM rate for tier 1 traffic is never less than $4 in Popad.
Payment Method– They pay on a NET 30-days basis, and the minimum payout threshold is $5 and for Wire Transfer, it is $500. Publishers can request for payments as long as the threshold limit is maintained. A minimum deposit of $10 is required for AlertPay and PayPal.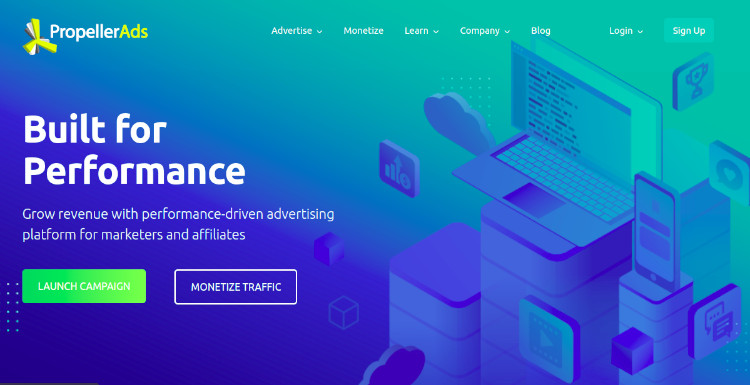 Propeller Ads, is based in the UK and was founded in 2011 with the intention of powering websites with clickable ads to transform them into revenue. Since inception the company has come a long way in this ordeal and is currently serving more than 650 million ad impressions daily for both PC and mobile website visitors. They serve their publishers with a plethora of ads in the form of banners, sliding banners, direct links, pop under ads and a number of other formats. Propeller ads can provide you with a high CTR but generally end up forcing your visitors to download unwanted software or tools. I tried Propellers ads on my blog and had horrible experience.
CPM rate- CPM rate for Propeller ads is between 30 cents to $7.
Minimum Traffic Requirement- No minimum traffic required.
Payment Method- They pay on a NET 30-day basis and the minimum payout threshold is USD 50 for PayPal, USD 100 for Payoneer, and USD 500 for Wire Transfers.
Ad Cash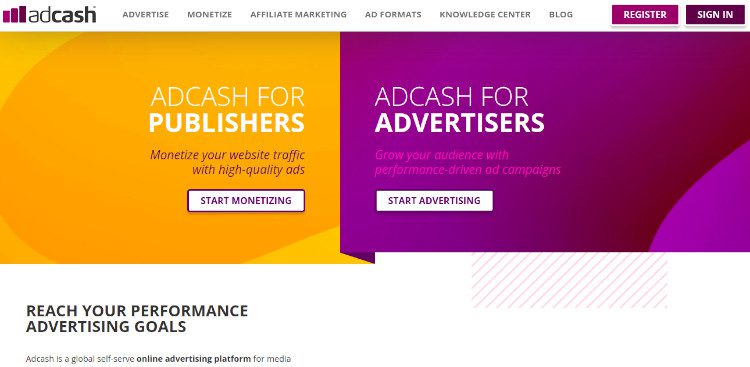 Adcash is a worldwide advertising platform based in Tallinn, Estonia. As of 2014, the Adcash platform delivered advertising content to hundreds of millions unique visitors each day through its network of over 100,000 websites and mobile applications. Most of Ad Cash's ads cater to mobile gaming. It is also one of the well known ad networks in CPA category.
CPM rate- The standard CPM rate average of an AdCash minimum advertising and monetizing rate of 5.25$ to 13.27$, including Asian Countries like India, Japan, Pakistan, and China.
Minimum Traffic Requirement- No minimum traffic required.
Payment Method- Publishers are paid on NET 30 basis. Minimum payout threshold is $100, paid via PayPal, Web Money, Skrill, Payoneer, and Wire transfer.
Edomz
eDomz.com is one of the best online Ad networks that has been in the business of diverting quality traffic to advertises since 2005. It's pop-unders are runs on a cost per view model and it also offers CPM ads. The network is said to provide good rates for pop-unders and offers on-time payment to its network of publishers. Also, eDomz works great with Indian traffic.
CPM rate- It can vary between USD 4 to 10.
Minimum Traffic Requirements- No minimum traffic is required.
Payment Methods– They pay on a NET30-day basis, and the minimum payout threshold is $10.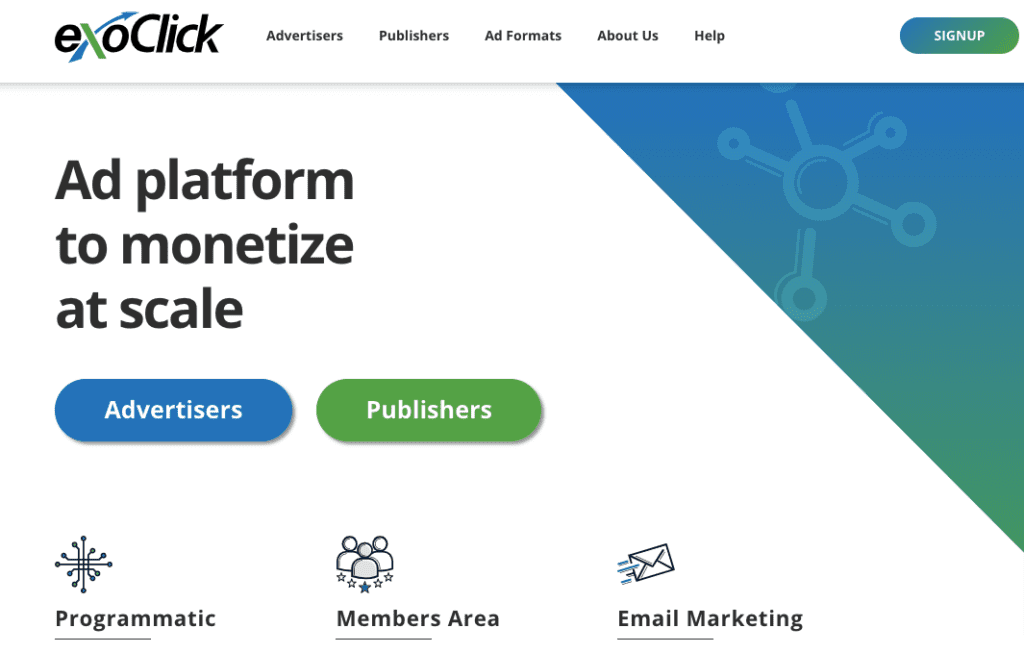 ExoClick works best with celebrities, gaming, streaming, download, and adult websites. Since the ads are more tuned to software installs, the CPM rates will improve if you have a website with the niches mentioned above! I have used them and got CPC rates as 1 cent. Nothing great unless you have high traffic volume.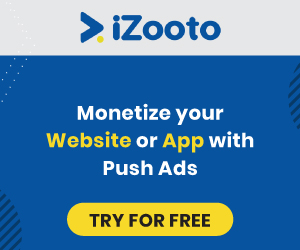 CPM rate- $2 per 1000 views.
Minimum Traffic Requirement- No minimum traffic required.
Payment Method- Exoclick offers two payment options –

For weekly payments which get paid every Monday, the minimum amount has to be reached by the start of the previous week. The minimum payout threshold for PayPal, Paxum and Payoneer users is 20 Euros/Dollars and 200 Euros/Dollars for WebMoney users.
For monthly payments which get paid on every 20th of the month, the minimum amount has to be reached by the end of the previous month. The minimum payable earnings for PayPal, Paxum and Payoneer users is 20 Euros/Dollars, 200 Euros/Dollars for WebMoney users and 500 Euros/Dollars for Wire Transfer.
RevenueHits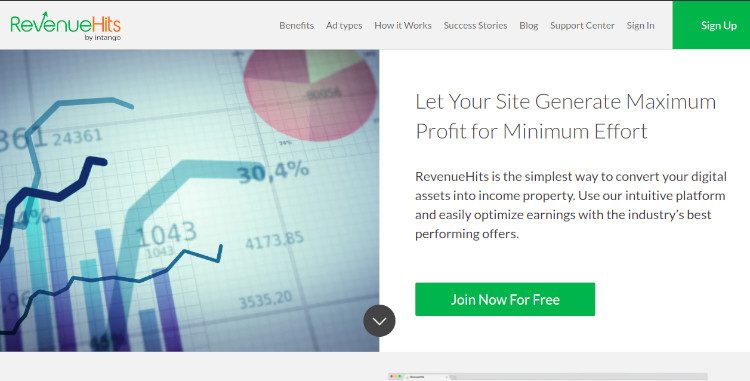 RevenueHits is a Geo-targeting Advertisement Network that adjusts according to the nature and volume of traffic the blog receives and not on the requirements of the advertiser. Their innovative performance base was designed to help bloggers and publishers monetize their toolbars, websites, IM applications and search widgets. Their targeted pop-unders, interstitials can generate you a good amount of money. If you have a songs/downloads website, you can make good cash with revenuehits. After reading few forums what
CPM rate- CPM rate of $1.90 n the USA, USD 1.70 in Canada, USD 2.80 in UAE, and 30 cents in the Philippines.
Payment Method- They pay on a NET 30-day basis, and the minimum payout threshold is for PayPal and Payoneer is USD 20 while it is USD 500 for Wire Transfer.
Promoter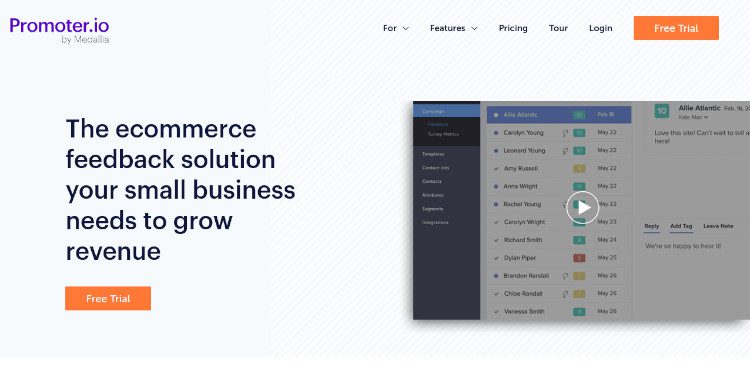 This is perhaps the only other site which is listed in top 1000 Alexa rank after popads. It seems to be more of a CPA ad network than CPM network. However, they seem to be reliable and worth a try. There are a lot of ad formats which you can try and pop-unders and pop-ups are certainly one of their best payment ad units.
CPM rate-
Minimum Traffic Requirement-
Payment Method-
Adsterra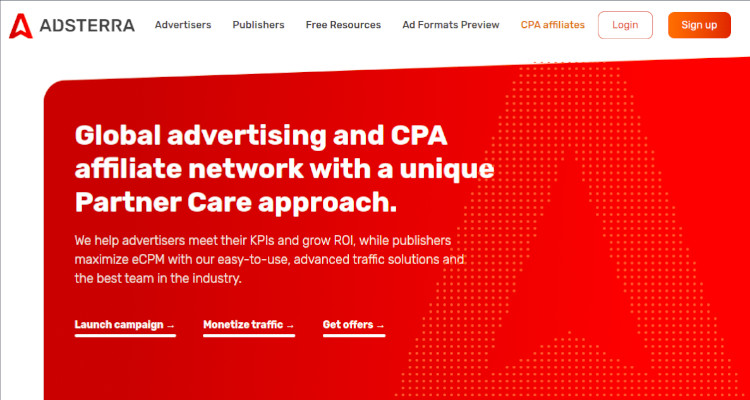 I haven't used adsterra network but heard good reviews about them. With an Alexa rank of 19,000, they might be legit. However, few publishers have reported low earnings with Adsterra too. So it is completely up to you to test this ad network. They are a Russia based network had good demand for Asian traffic.
[wpsm_offerbox button_link="http://my.spoutable.com/signup/WhtbIf" button_text="Signup" title="Spoutable- Premium Native Ad Network" description="One of the top performing native ad network which can make you additional revenue. Earn high CPMs with Spoutable. Highly Recommended " thumb="http://blognife.com/wp-content/uploads/2017/01/spoutable-icon_purple-7f2509d2416f8fd14e985ff15ac5066a24115e3c312cb695692fe44514a013a7-1-1.png"]
CPM rate- The CPM less than 50 cents. For social sites which do not use a direct ad sales team, it is usually less than 25 cents. Websites which are about medium and use banner ads have CPM less than USD 1.
Minimum Traffic Requirement- 5,000 impression per month
Payment Method- They pay on a NET 15-day basis, and the minimum payout threshold is $100. The payment options are PayPal, Wire Transfer, WebMoney, Paxum, Payza, Payoneer.
Infinity Ads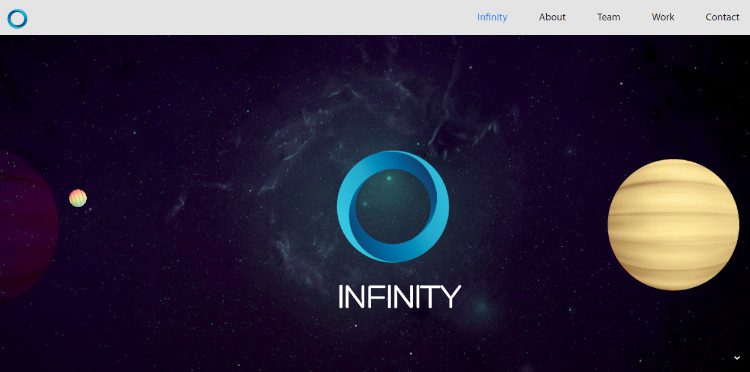 I used infinity ads on one of my blog back in 2011. They provide decent rates for their pop-unders and interstitials. Though they are not a very popular ad network like popads.net but the pay rate is good and can be recommended. They have a minimum payout of $3 and the payment is processed weekly, so you can always give a try!
CPM rate-
Minimum Traffic Requirement- No minimum traffic required.
Payment Method- They pay on a NET15-day basis, and the minimum payout threshold is $5. The payment options are Check, Paypal, or Wired Transfer.
Ad-maven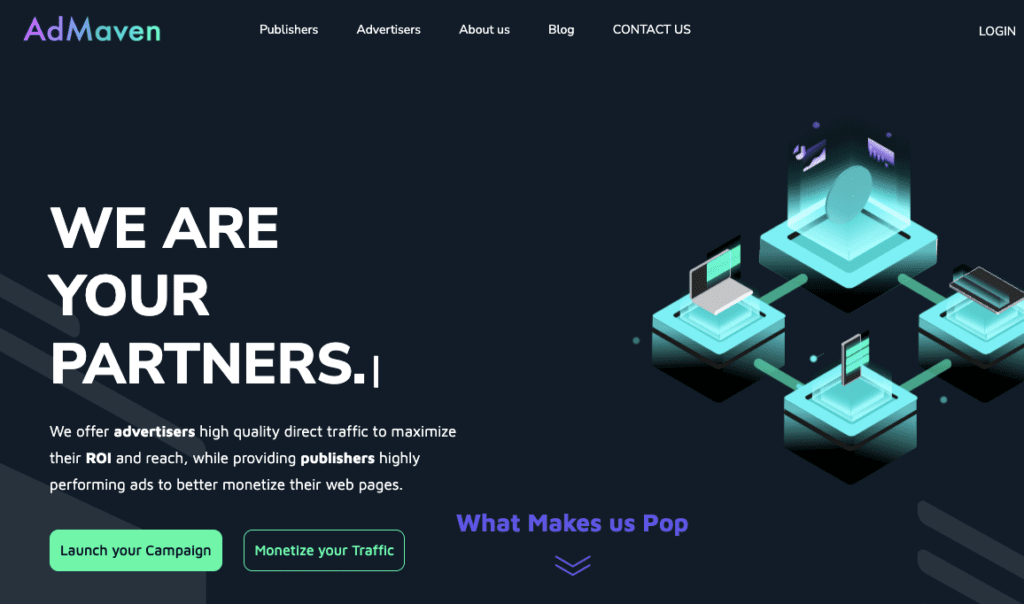 Founded by the best minds in the Advertising & Security industries, Ad-Maven holds 15 years of experience. Beside leading the Popunder advertising industry, Ad Maven also Offering a large number of other monetization methods (such as Popup, NewTab, Banners, lightbox, interstitial, slider and more), Ad-Maven is able to maximize publishers' revenue and get the highest CPM rates for your entire inventory.
CPM rate-
Minimum Traffic Requirement- No minimum traffic rate required.
Payment Method- They pay on a NET30 day basis and the minimum payout threshold $50. The payment options are Payoneer, Bank Wire Transfer, and Paypal.
There are a few things that you need to know about pop-under advertising. Most of the pop-unders ads are CPA based and something can result in click-jacking. So you need to be very sure that the ads are reliable and not serving malware. Even reliable networks like Criteo are affected by malware issues. Additionally, these pop-under ad networks use machine learning to understand your traffic and analyse which kind of ads are perfect for your audience. So this typically takes at least a weeks time before your CPM rates are stabilized. I suggest you choose a few pop-under networks and each of them at least for a week before removing the codes.
Also, do checkout these recommended posts
Top 20 Best Native Ad Networks-2023 [Updated]
It's time to Monetize your Exit Traffic
Our Recommended Tools for Publishers:
Looking to Increase your Ad Revenue:
Get in touch with me for a personalised consultation and increase your ad revenue across native, display, video (instream and outstream), in-app and other verticals. I also assist in customized DFP setup, header bidding, and content creation strategy. My skype id is:
ronniedey
. Feel free to connect!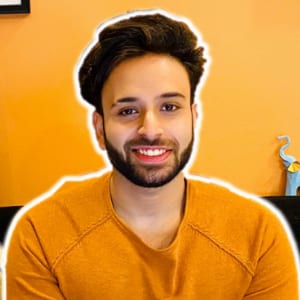 I and my team research various ad networks and can help you increase your overall ad revenue; so you could rake in more greenbacks with the best monetization platforms. Tap into the power of the online publishing business with me. I am just a mail away, so reach out to me if you want to scale up your website revenue. mail: [email protected]