Last updated on January 26th, 2023 at 04:21 pm
"Spotify" is a Swedish entertainment company founded by Daniel Ek and Martin Lorentzon. It specializes in the Comparison of on-demand streaming music services, podcasts, and video streaming service that launched on 7 October 2008. It is located in Stockholm, Sweden. With 75 million active users, Spotify offers a lot in terms of advertising. If a brand or company selects to advertise on the platform, they can have a choice of audio, video, and display ads as well as sponsored sessions, homepage takeovers, mobile interstitials, leaderboards, and branded playlists. Spotify currently has a spend of $25,000 per campaign. In this post, we'll discuss Spotify CPM rates and their advertising benefits.
Publishergrowth: The Revenue Acceleration Platform for Publishers
Blognife is elated to announce the launch of Publisher Growth- a community of publishers that helps you actively accelerate your revenue. This platform assists publishers in growing their traffic and revenue. As publishers, you can share and read reviews of ad networks and hosting companies. You can connect with other publishers to build links for growth and monetization hacks and more. This platform will help you stay up to date with the advertising and publisher ecosystem.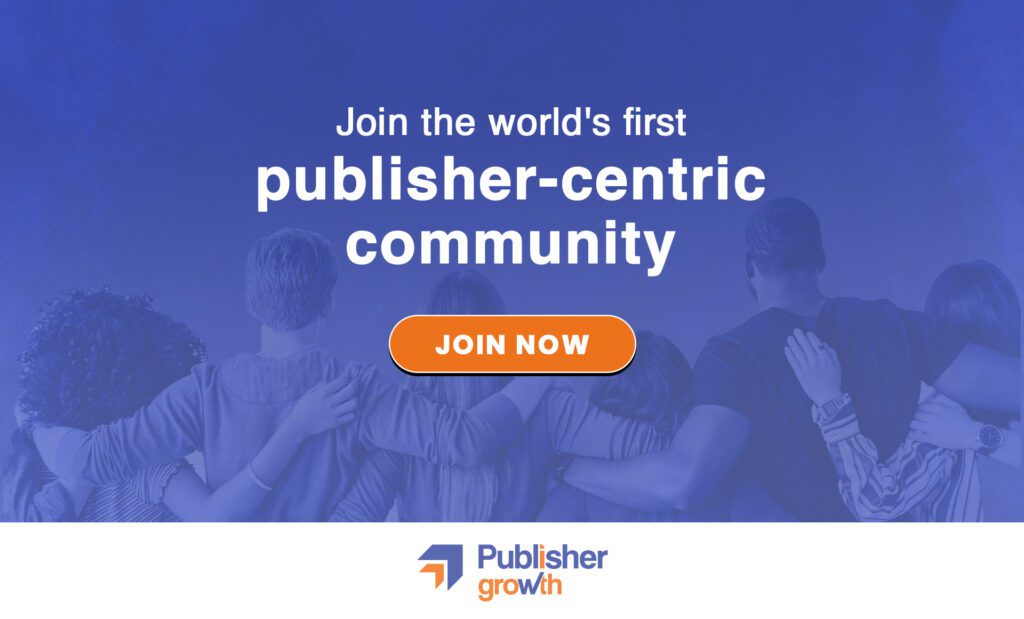 Features:
List of 200+ ad networks to monetize your site across all verticals.
Personalized site audit upon signing up on the platform that can increase your revenue.
Find all upcoming adtech conferences, webinars, and events in one place.
Stay informed with the latest adtech news across the globe.
Advantages of Spotify Ads: Benefits
Whenever a user signs into their Spotify account, they'll see a sponsored Ad on their homepage banner. According to numbers from Spotify, "75% of digital audio listeners think commercials are fine on a free streaming service; 47% have also said that ads are even less intrusive on a service like Spotify, rather than traditional radio."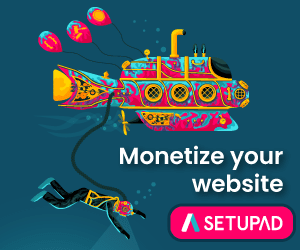 Using data provided by Spotify and first-hand information, marketers can inform their buying decisions based on their user's listening habits.
A few Spotify ad formats are more resistant to ad-blockers.
Several different ad formats are available to advertisers on Spotify, from sponsored playlists to video takeovers.
Spotify Ad Formats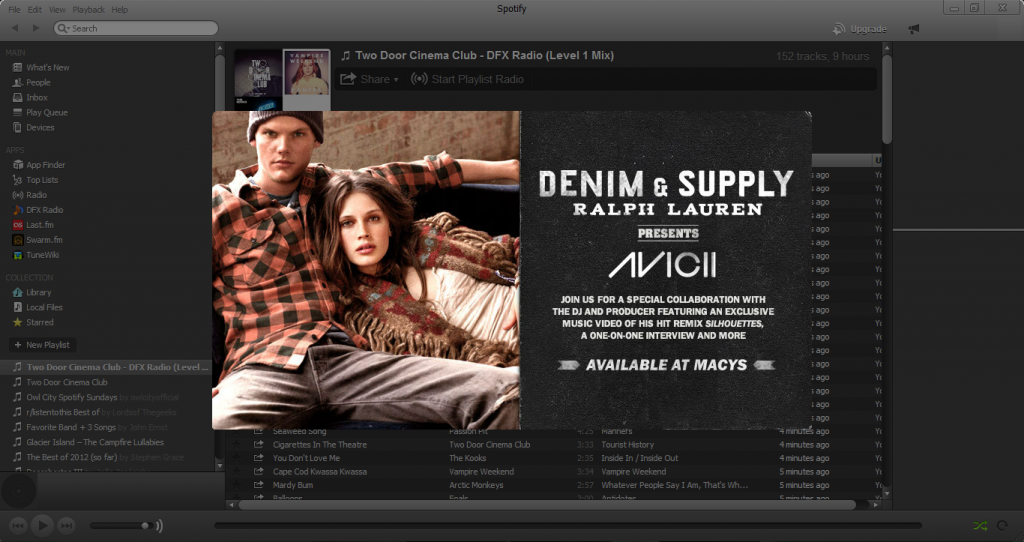 The different Ad formats are Audio, Video, and Display.
Spotify Audio Ads: All these audio ads are generally played during commercial breaks in between the songs. Audio Advertising has 100 percent sharing of voice.
Video Ads: Video Adverts give the brand access to a premium experience. Ads are delivered to logged-in users when they are engaged with Spotify. The unique streaming intelligence of Spotify can be used to identify what the listener is doing in real-time; which allows the brand to engage with the customers.
Spotify Banner Ads: Banner Ads on Spotify are pretty much similar to the ones elsewhere.
Sponsored Sessions: With Sponsored Sessions, the audience is offered the opportunity to unlock 30 minutes of ad-free listening in exchange for watching the brands video. This makes a symbiotic relationship between the audience and the brand; as it ensures both the listener and the brand are benefiting.
Sponsored playlists: A playlist aligning with the liking of the audience is created by the brand in sponsored playlists.
Spotify Ad Targeting Options
Spotify's streaming intelligence service tells them about their customers. Spotify has successfully been able to get into the mind of its users. This intelligence system helps identify the real people behind their devices; the real mood of the users, their mindsets, tastes, and behaviors. The target audience is reached based on: age and gender, language, interests, and behaviors. People are reached in the right context: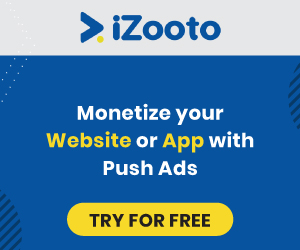 Genre- The message is delivered immediately after a user has listened to a specific genre.
Platform- Dynamically serve campaigns to users based on their active platform.
Location and time of the day- Ads are served to the users based on the locations they are at.
How to Buy Programmatic Ads on Spotify?
Spotify has reported that its "ads drive 60% greater recall than a benchmark of more than 1,600 online campaigns." Programmatic media buying, marketing and advertising is the algorithmic purchase and sale of advertising space in real-time. During this process, the software is used to automate the buying, placement, and optimization of media inventory via a bidding system.
Spotify CPM Rates
"Cost per mille" is a marketing term used to describe the price of 1000 advertisement impressions on one webpage. So to put it in simple words "if a website publisher charges $2 CPM, it means that the advertiser must pay $2 for every 1000 impressions of his ad"". The "M" in "COME" denotes 1000 in the Roman numerical system. The purpose of the CPM metric is to compare costs of advertising campaigns within and across different media. A typical advertising campaign might try to reach potential consumers in multiple locations and through various media. Companies can expect CPM ranging from $5 to $30. Spotify CPM rates can be anywhere from $5 and above and depend on the targeting type and ad formats.
Spotify Advertiser and Publisher List
Few of the brands who have taken the opportunity to promote their products in between tunes successfully are:
Reebok- Reebok got some of the athletes sponsored by them to pitch in with their favourite workout music. The company is the sponsor of the coolest branded Spotify app yet: Reebok FitList.
McDonald's- The company brings fresh content directly to consumers by sponsoring The Drop. On this website, Spotify releases exclusive photos, videos, and playlists from famous artists like Fall Out Boy, the Gaslight Anthem, and Childish Gambino.
Jose Cuervo- In 2013, Jose Cuervo had launched a campaign to reach college students in the United Kingdom by asking radio stations from around the country to submit their best playlists.
Coca-Cola- One of the first advertisers to use the sponsored session video ads. Coca-Cola had created the Playlists app, which allowed people to see which songs were being played in real-time in other countries.
Ultimate Fighting Championship- In 2012, UFC used the connection between music and UFC to produce one of the most successful Spotify campaigns ever.
Spotify is one of the best streaming services in the world. It has recently opened up its inventory to Appnexus buyers. It is looking to partner with more adtech companies as audio ads are slowly rolling out and becoming an integral part of advertising solutions for brands. Hope this article on Spotify CPM rates gives you some idea on the gradual shift to emerging ad formats in the industry and also the future of audio ads/podcasting in general.
Contibutor- Sayantani Saha
Our Recommended Tools for Publishers:
Looking to Increase your Ad Revenue:
Get in touch with me for a personalised consultation and increase your ad revenue across native, display, video (instream and outstream), in-app and other verticals. I also assist in customized DFP setup, header bidding, and content creation strategy. My skype id is:
ronniedey
. Feel free to connect!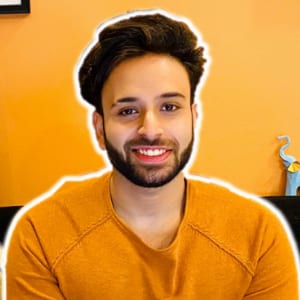 I and my team research various ad networks and can help you increase your overall ad revenue; so you could rake in more greenbacks with the best monetization platforms. Tap into the power of the online publishing business with me. I am just a mail away, so reach out to me if you want to scale up your website revenue. mail: [email protected]