Last updated on January 26th, 2023 at 05:08 pm
Adsterra, pop-under ad network, is increasingly becoming a choice for publishers with a good volume of traffic. They provide excellent rates with 24×7 support which is provided in a large number of languages. In this post, we will discuss the Adsterra CPM Rates 2023 concerning its earning model, ad units type, and payment proof and earnings report to help you decide if this network is suitable for your website. Adsterra can be used as an alternative to Popads, Clickadu, and other popular pop-under ad networks. 
Table of Contents:: Summary
Hide
Publishergrowth: The Revenue Acceleration Platform for Publishers
Blognife is elated to announce the launch of Publisher Growth- a community of publishers that helps you actively accelerate your revenue. This platform assists publishers in growing their traffic and revenue. As publishers, you can share and read reviews of ad networks and hosting companies. You can connect with other publishers to build links for growth and monetization hacks and more. This platform will help you stay up to date with the advertising and publisher ecosystem.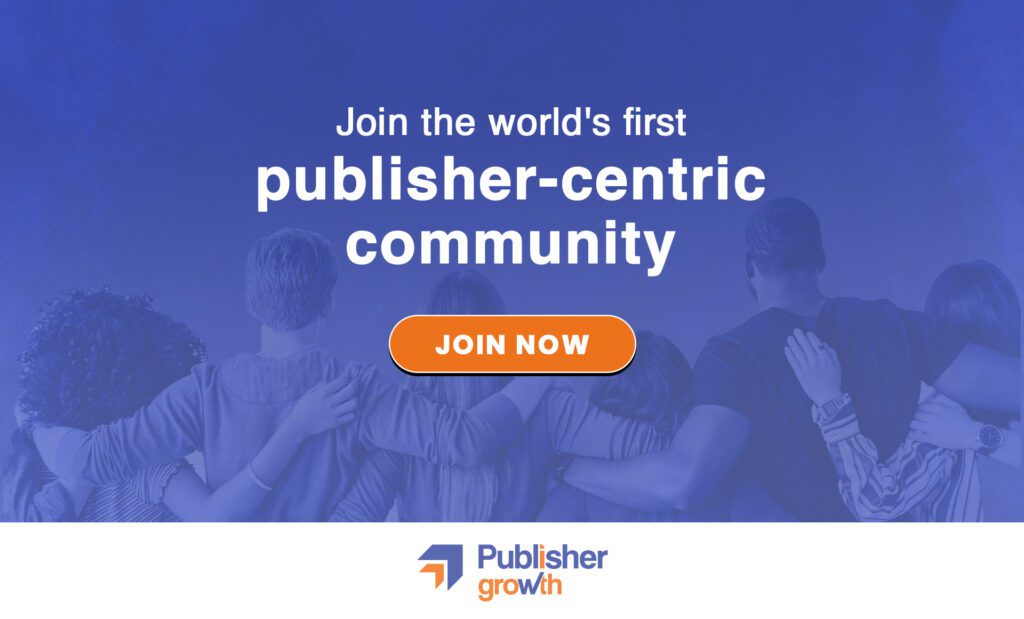 Features:
List of 200+ ad networks to monetize your site across all verticals.
Personalized site audit upon signing up on the platform that can increase your revenue.
Find all upcoming adtech conferences, webinars, and events in one place.
Stay informed with the latest adtech news across the globe.
Brief of the Company
Adsterra was established in 2013. This ad network has a unique approach to the use of ad formats and places priority on quality service. It is one of the fastest expanding online ad networks which serves more than 10 billion ad impressions per month over 190 geo-targeted locations. They run over 20,000 successful campaigns worldwide. Product and service companies get connected to their audience, which increases brand awareness and improves the Return on Investment (ROI). The company aims to transform digital advertising and make it more creative and unique using proper optimization techniques.
The network was in the news in the recent past as speculations arisen because Google was banning publisher accounts who were using Adsterra. While AdSense policies allow publishers to run ads from other advertising networks, the system is stringent against pop-under networks which have obtrusive user experience and might lead to invalid click activity as pop-under ads may sometimes conflict with existing Adsense ad tags on publisher websites resulting in invalid click activity.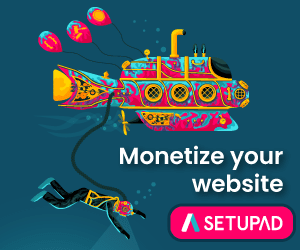 Adsterra Ad Unit Types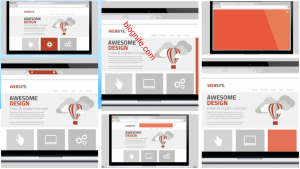 Adsterra provides a variety of ad units to its publishers, unlike other pop-under networks. Their ad network is suitable for desktop as well as mobile advertising. Ad units are the same for both the device type. They are as follows:
Display banner – This is the classic ad format that is perfect to be used as a Google AdSense alternative. The dimensions of the Leader board type are 468×60, 728×90, and 320×50. For Rectangle types, the sizes available are 300×250 and 800×440. Skyscraper type is available in 160×300 and 160×600 type.
Pop-unders – These ads appear behind the active browser window and remains unnoticed until the main window is closed or minimized. Publishers can customize this ad unit to resize the ad window or the screen where it appears.
Interstitials – These are the full-screen advertisements which can be displayed horizontally or vertically. They prevent the "banner blindness" of the user. The dimensions available are 768×1024 and 1025×768.
Direct links – Direct linking of ads results in the profit of the publisher as it helps to send the user directly to the landing page of the product or service that is being advertised. It is essentially a sub-type under the pop-under ad unit.
Video banners – These are necessarily the video ads which can be integrated into any placement by the publisher. It is based on the CPM model.
With the recent Chrome update, Google is blocking ad unit types which pops out of visitor screen, and hence the available ad formats on Adsterra includes all except the pop-under ads. You may get in touch with your Adsterra account manager to inquire about the new ad formats.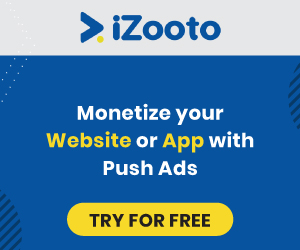 Adsterra Earning Model
Adsterra uses the campaign models of Cost per 1000 Impressions (CPM), Cost per Action (CPA), and Cost per Click (CPC). Banner advertisements are CPM/CPC/CPA/CPL/CPI, while pop-unders are CPM/CPA/CPL/PPI. 100% fill rate is provided for all ad formats. They also have a 5% referral program (However, we couldn't find the link to the referral). It is suggested by the network to use one banner of each size to prevent the same banners from appearing on your web page. Also, their banners are not responsive to size. It must be kept in mind that the company is not a native advertising platform. However, Adsterra's earnings are pretty consistent, and this is how the network become quite popular in a short period. So, this brings us to our next module of discussion– Adsterra CPM rates for publishers.
Adsterra CPM Rates 2023
The websites using Adsterra which are mostly international have CPM less than 50 cents. For social sites which do not use a direct ad sales team, it is usually less than 25 cents. Websites which are about medium and use banner ads have CPM less than USD 1. Niche reference sites have a rate higher than USD 5. It can also be higher than that. Thus, as you can see, the CPM rates are heavily dependent on the niche of the website, ad format being used, and the traffic. Websites usually fall into the following two categories:
Horizontal websites which get a large number of page views but with low CPM, or

Vertical websites which capture the intention of the user and have the traffic coming in from the search. This has high CPM rates but a considerably lower number of page views.
The Adsterra CPM is usually higher for sites which are in the downloads niche like 4shared.com and other music, torrent, and gaming sites. Also, if you have a social site which is monetizing mostly from Facebook, Adsterra can be a great choice to boost your overall revenue from your website.
Adsterra Payment Proof and Earnings Report
Here you can take a look at the Adsterra's earnings report for one of the publisher. The stats include impressions, clicks, CTR, CPM, Revenue.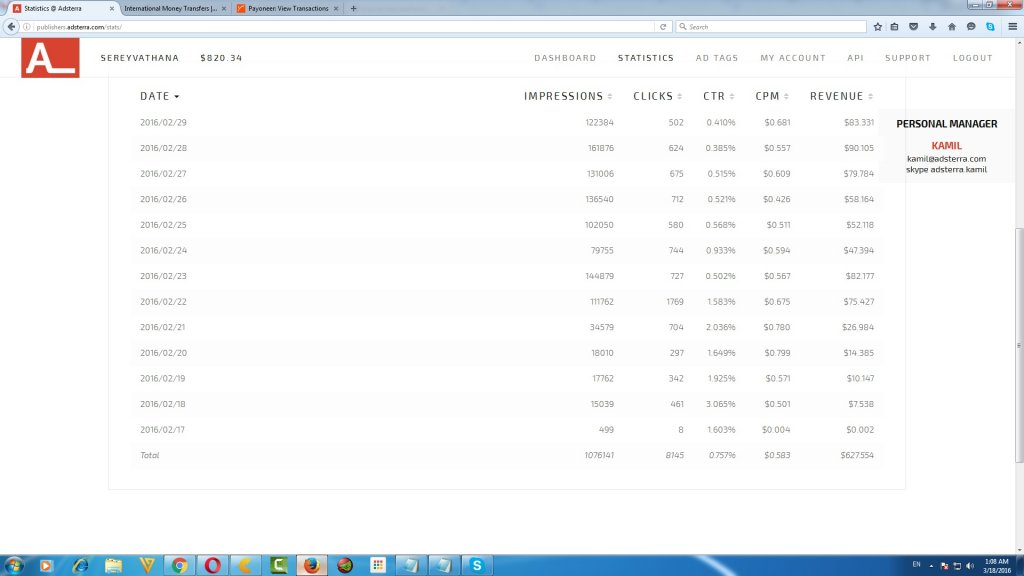 (Source: forums.digitalpoint.com)
Adsterra follows the NET15 method to pay its publishers, that is, payment is given every two months. The various payment options available are PayPal, Payza, Bitcoin, Wire Transfer, Webmoney, Paxum, Skrill, Wire Transfer, and ePayments. The minimum payout threshold is USD 100. For Wire Transfer, it increases to USD 1000. Also, there is a fee of USD 50 for this method. The payment dates are 1-2 and 16-17 for every month. If these dates fall on a weekend or a holiday, then the processing gets done on the nearest business day. All the payments get processed automatically after 15 days during the payment period. Thus, there is no need for the publisher to make a request. Sometimes payment gets rejected because of wrong payment details. Publishers should also keep in mind that the payment method and information cannot be changed three days before and after the payment date. We hope the details about Adsterra payment proof was helpful.
Adsterra Payout Rates
The CPM payouts depend highly on the traffic sources and the niche of the website. All the statistical data gets updated according to the GMT time zone. All the traffic does not get counted for the impressions because a lot of users have ad blocks implemented. The number of impressions or click, CTR rate, and the amount of CPM and revenue generated can be seen. You can also view the statistics by country, ad placement, and domain. The data is updated every ten minutes. At times, it is slower during peak hours. The dashboard reporting system is clean and quite comfortable for a publisher to navigate through.
Conclusion
If a website has a good source of traffic coming in from the USA or Europe, then Adsterra is exceptionally suitable to be used. The payments provided by this particular ad network is high and comparable to those offered by AdSense. But, publishers must keep in mind that this ad network is not suitable for low traffic volumes. We hope that this discussion post on Adsterra CPM Rates 2023 with respect to its earning model, ad units type, and payment proof and earnings report will help you to decide if this ad network is suitable to monetize your website or not. Overall, Adsterra's earnings are pretty decent, and their personal account managers are pretty helpful when it comes to ad optimization, queries, and revenue uplift. 
Our Recommended Tools for Publishers:
Looking to Increase your Ad Revenue:
Get in touch with me for a personalised consultation and increase your ad revenue across native, display, video (instream and outstream), in-app and other verticals. I also assist in customized DFP setup, header bidding, and content creation strategy. My skype id is:
ronniedey
. Feel free to connect!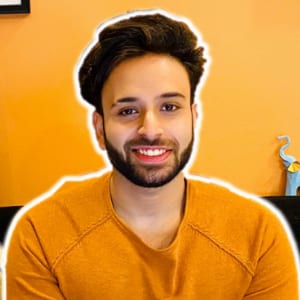 I and my team research various ad networks and can help you increase your overall ad revenue; so you could rake in more greenbacks with the best monetization platforms. Tap into the power of the online publishing business with me. I am just a mail away, so reach out to me if you want to scale up your website revenue. mail: [email protected]