Last updated on January 26th, 2023 at 05:22 pm
A website's revenue depends on a lot of factors. If 'content' is the primary factor, a well-defined ad network setup becomes the second most crucial factor for monetizing websites. Average page RPM of websites varies from $30 to $0.30. Agreed, this variation is huge, but that's the hard truth. While some sites make less than 30 cents per thousand visits, there are websites which are making $30-$50 per thousand visits through AdSense.
Table of Contents:: Summary
Hide
Publishergrowth: The Revenue Acceleration Platform for Publishers
Blognife is elated to announce the launch of Publisher Growth- a community of publishers that helps you actively accelerate your revenue. This platform assists publishers in growing their traffic and revenue. As publishers, you can share and read reviews of ad networks and hosting companies. You can connect with other publishers to build links for growth and monetization hacks and more. This platform will help you stay up to date with the advertising and publisher ecosystem.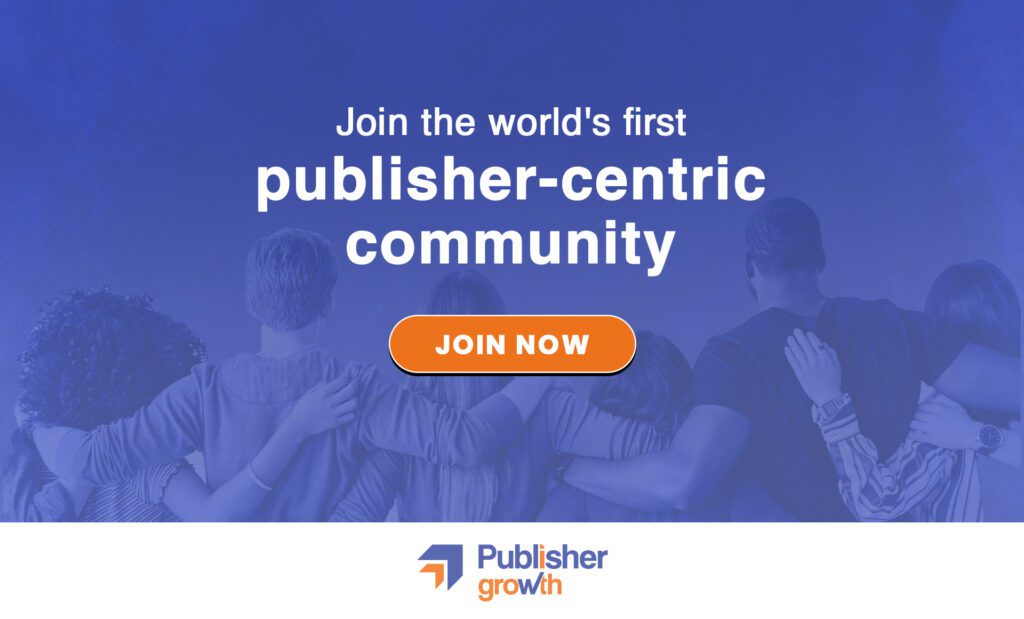 Features:
List of 200+ ad networks to monetize your site across all verticals.
Personalized site audit upon signing up on the platform that can increase your revenue.
Find all upcoming adtech conferences, webinars, and events in one place.
Stay informed with the latest adtech news across the globe.
Most publishers monetize their website only via AdSense. AdSense ads work great for gadgets, technology, e-commerce, software, business, marketing, finance and insurance niches. However, when we talk of general content sites, AdSense may not monetize your content that well.
In today's post, we will discuss some ad networks which are particularly well performing for EU aka. European traffic. So, if you've a significant volume of EU traffic, I suggest you take these recommendations and add a few ads from these networks to additional monetize your site's traffic!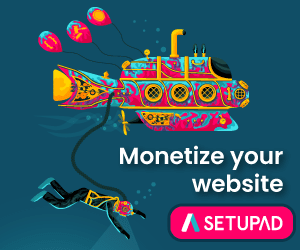 #1 PubGalaxy- Premium CPM Network
PubGalaxy serves as a platform for website publishers and owners helping them with website ad space monetization by partnering with premium advertisers. The mission of PubGalaxy is to help its publishers achieve a sustained increase in revenue earned from display ad inventory, tapping the complete capabilities of the RTB ecosystem. Their true potential lies in hand-picking valuable assets from the programmatic environment and putting them in competition with traditional demand, so as to ensure the most sustainable and strong ad performance.
PubGalaxy collects demand from a number of sources, but keeps adding and removing advertising partners, in order to ensure that only the best performing ads gain access to the inventory of the publishers. PubGalaxy achieves an average eCPM increase for its publishers ranging between 15% and 93%.
Traffic Minimum for PubGalaxy: 100,000 daily ad impressions per website.
PubGalaxy is based in Varna, Bulgaria and has strong presence in Europe along with US, UK and Canada, making it one of the leading ad networks for monetizing European traffic.
#2 Teads.tv- No 1. Native Advertising Network
Founded in 2011, Teads is the inventory of native video advertising. In a span of 5 years, they have become one of the most respected ad tech companies with over 27 offices across 20 countries.
Teads video advertising solutions are specifically catered towards brands, and as such they have a high standard for accepting publishers. Teads work with some of the leading newspaper brands and social media sites like Mashable. The premium quality of both the advertisers and the publishers help maintain the quality of the ads, conversions/engagements, and CPM rates which both the publishers are happy and the advertisers are willing to spend.
If you've highly quality brand safe content, then Teads can be a good option to monetize you site. Their in-read video ad works are one of the most popular ad formats, that can make additional revenue from existing traffic.
Traffic Minimum for Teads: Teads would be more interested to work with you if you have a premium site with engaged visitors rather than the number. However, except to have 1 million quality views a month if you're looking to work with them.
Publishers work with Teads to create brand new Outstream video inventory, monetizing it through programmatic buying, their own sales force, or third parties including Teads Demand. Teads is made with love in Montpellier, France. Their advertiser base is primarily Europe and US based. Teads is simply the best video ad network for EU traffic.
#3. Criteo- The Golden Child of Adtech
Criteo is a ROI driven personalised retargeting company that works with Internet retailers to show personalized online display advertisement.
Our digital marketing solutions are trusted by 12,000 advertisers, delivering personalized ads to over 130 countries.
Criteo Dynamic Retargeting drives sales for e-commerce businesses, intelligently converting shoppers with dynamic, personalized ads. This is achieved by:
Accurately recommending the best offer from the entire product catalog (resulting in significant sales from products and categories not viewed previously)
Precisely predicting purchase intent using our anonymous cross-device understanding of an individual's behavior across all devices, browsers and app
Optimizing campaign performance by dynamically selecting the creative components that will drive the most engagement
Criteo's state of art technology ensures ultra-high CPMs. This can be anywhere around 2X to 3X of your AdSense revenue. However, fill rates will be expected to be low, so you need to use a pass-back strategy using DFP.
With more than 100 global brands directly plugged into Criteo's advertising pool, this Paris, France based ad network is a must for monetizing EU traffic.
Traffic Minimum: No Minimum traffic, but your website content should be brand safe.
#4. Kiosked- Only for Premium Publishers
Kiosked is a global publisher monetization platform that leads the way to a new era in digital advertising. Kiosked generates new revenue opportunities for publishers with highly viewable, dynamic, and contextually relevant ad placements.
Kiosked delivers high performance in-read ad formats which include banners and video ads. Kiosked has worked with some of the top publishers including About.com.
Kiosked Labs continuously test innovative technologies which are capable of disrupting the ad industry. Kiosked partnered with the global media agency MEC to launch the first programmatically traded 360° ad campaign in Asia Pacific. Hong Kong Airlines became the first brand to embrace the immersive ad format to showcase their new business class travel option. The 360° panorama ads gave a 35X higher engagement.
AD Formats
In Media- Incorporate the In-Media placement into your site for incremental revenue. It is highly-viewable and ideal for both image and video monetization. The display unit slides smoothly on top of the media, with variations both under and above it. The available sizes are 320×50, 728×90, 468×60, 160×600.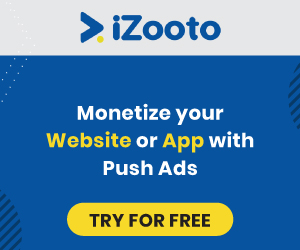 In-Line- In-Line placement is created between article paragraphs, so it is a great way to monetize long pieces of content. The placement supports video and display units, as well as video to display passback for maximum fill. The available ad sizes are 728×90, 468×60, 300×250, 320×50.
In-Screen- The In-Screen placement is an adhesion placement at the bottom of the desktop or mobile screen; the unit remains in-view as the user is scrolling through the content. It is optimal for complementing in-content placements. The available ad formats are 728×90, 468×90.
In-Scroll- This user-friendly full-screen placement is ideal for article content monetization. The In-Scroll slides elegantly in and out of view when scrolling the content. Adjustable frequency capping is available for a balance of revenue and a pleasant user experience. It supports video and display units, and video to display passback. The available sizes are 300×250, 320×480
Interstitial- The Interstitial is a high-impact, full-screen placement that opens into view once the page is loaded. It supports video and display units, and video to display passback. Adjustable frequency capping is available for a balance of revenue and a pleasant user experience. The available ad sizes are 300×250, 320×480, full-screen.
Traffic Minimum for Kiosked: You need to have a minimum of 5 million page views a month to be eligible as a Kiosked publisher.
#5 ExoClick- Self-Serve Network
ExoClick is a Barcelona-based online advertising company, which provides online advertising services to both advertisers and publishers all over the world via web, mobile, tablet and smart TV. It serves more than 5 Billion geo-targeted ad impressions per month.
ExoClick provides a number of ad formats and also support adult websites. Some of their popular ad formats are pre-roll in-stream video, sticky banner, notification bar, display banner, pop-under, interstitial, in-video ads, customizable text ads, direct ads, mobile redirects.
ExoClick can be recommended on AdSense banned (like music, streaming, etc.) and adult traffic sites. Also, the CPM rates will be high if you've majority of your traffic coming from Europe.
Traffic Minimum for ExoClick: ExoClick doesn't have a traffic minimum requirement. You can login and start serving their ads immediately. This is a reliable ad network with Alexa 359 rank. ExoClick is typically for those publishers who have a huge volume of traffic and looking to monetize their inventory with additional sources.
#6 Creafi Online Media
Creafi provides high quality online media solutions to advertisers and publishers like web banners, video ads, internet for advertising and business marketing. With Creafi Online Media as your preferred partner you are secured the best possible optimizing of your inventory and secured the best premium ads on the market
Traffic Minimum for Creafi: You need to have a minimum of 5,00,000 to 1 million page views to be eligible as a Creafi publisher.
#7 Sulvo- Increase AdSense Revenue
Let me tell you a little bit about what Sulvo really is and how it helps publishers today. The Sulvo platfom utilizes a patent-pending price prediction algorithms that help publishers to raise their CPM rates. These algorithms analyze the value of the impression before the advertisers give them any information about their buying criteria. Publishers coming from Adsense experience a 25-100% lift in the matter of hours.
You can set your minimum CPM threshold with Sulvo and passback the unfilled inventory to your adsense tags. Sulvo brings in more demand sources to compete with your existing ads, thereby increasing the overall CPM rates for your ad units. If you're using AdSense, you might switch to Sulvo for a higher revenue potential from your existing AdSense ads.
Minimum Traffic Requirement for Sulvo: You need to have 1 million page views a month to be accepted in the Sulvo platform.
Sulvo pays net 60 days. So your earnings which each you after 2 months of being finalized. Whereas, you need to wait only 30 days for AdSense. But, it's worth the try since you can see good revenue uplift with Sulvo.
#8 Spoutable- Ads Powered by Exit-Intent
Spoutable is a native ad network which uses exit intent technology to make additional revenue for publishers. Their exit-intent ads are kind of full page interstitials which are displayed once the visitor is about to leave. The page CPMs range between $0.50 to $5 and varies depending upon your traffic and the click-throughs.
The first "mixed media monetization" platform that leverages advanced zone optimization to drive higher revenue for premium publishers and increased ROI for advertisers, all with the simplicity of a single tag.
Minimum Traffic Requirement for Spoutable: You need to have around 3,00,000 page views per month to be approved as a publisher at Spoutable.
#9 AdNow- Native Advertising Network
Adnow is one of the fastest growing native ad network with a good reach across more than 107 countries. They have particularly good presence in Europe and South Asia.
AdNow is a content recommendation that offers related posts widgets to publishers to get placed on their website. This related posts widget shows sponsored content, which gets translated into money when visitors click or view the sponsored content. The service has been used by millions of webmasters who make a good profit out of it. AdNow to state simply, is content driven, clean and a safe place to monetize a website. Its moderators check for every content before it is made available.
Depending on the traffic, publishers can earn anywhere between $0.2- $1.5 per 1000 impressions. If majority of your traffic is from tier 2 and tier 3 countries, you will end up getting low widget RPMs since the CPC for such clicks tends to around 1-2 cents. However, US traffic and EU traffic can get CPC around 10 cents as well.
Minimum Traffic Requirement for Adnow: Adnow doesn't have any traffic requirement as such. Your website needs to have quality content and human clicks. Well, you can see some additional earnings if your site has more than 20,000-30,000 page views per day.
Combining these ad networks along with AdSense can help you increase your existing revenue by more than 150%-200% from EU traffic. These ad networks listed above typically has good advertiser base and a lot of them are actually made in Europe. Thus they have a strategic advantage and partnership with EU advertisers, this results in higher eCPMs. Do share any ad network which have performed well for EU traffic. We will be happy to add the particular network on the list above.
Our Recommended Tools for Publishers:
Looking to Increase your Ad Revenue:
Get in touch with me for a personalised consultation and increase your ad revenue across native, display, video (instream and outstream), in-app and other verticals. I also assist in customized DFP setup, header bidding, and content creation strategy. My skype id is:
ronniedey
. Feel free to connect!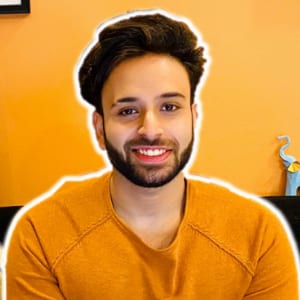 I and my team research various ad networks and can help you increase your overall ad revenue; so you could rake in more greenbacks with the best monetization platforms. Tap into the power of the online publishing business with me. I am just a mail away, so reach out to me if you want to scale up your website revenue. mail: [email protected]