With the aim to connect ad buyers with publishers worldwide, AdservME is the perfect self-serve platform that provides you with a bundle of options to build your ad campaign, control your audience, design your creatives and get it done within whatever budget you possibly have. This Real-Time Bidding Trade Desk, curated by S&W Media Group has been made to assure quality reach. They press into service brain power and the best technological abilities to produce an integrative marketplace for media buyers, affiliates, advertisers and networks, across all verticals and productive ad formats.
Benefits of AdservME for Advertisers
AdservME makes sure that they serve their advertisers well and bring with them a bundle of benefits. Their self-serve platform helps run and control campaigns, easily, quickly and most importantly, in a profitable manner.
Their extensive experience in XML/RTB and advanced technology assists them in spotting the best possible supply partners, cater to pre-filtered and whitelist traffic sources, and provide exactly the traffic you need for your offers in real-time and with the least effort.
Other than that, their Auto Optimization Tool is a star. It routinely scrolls over the campaigns once each day and blacklists the sources that have been underperforming in accordance with the parameters and goals you have set.
Also, their self serve DSP activity, combined with the Performance Department helps them check, test and optimize all the traffic sources and to create distinctions between them.
They guarantee ad relevance and create a space where ads reach users in a more accurate way.
With domains, referrals and keywords, they optimize your campaigns to maximize your return on investment.
It has got a variety of ad formats to choose from including push notification, In-app banners, pops, redirects, and many more. With over 2 billion daily impressions, you can find the perfect traffic in no time!
AdservME Joining Requirements
For the new advertisers, in order to start off, you would be required to pay a minimum of $200, post which you can get started with AdservME. The sign process and the joining requirements are pretty straight forward and simply by clicking on the Signup button and completing the sign up form, you're all ready to get started.
How Does it Work?
AdservME works in a pretty simple and comprehensible manner.
For starters, you need to explore your dashboard, which is very user-friendly and with the use of the bulk campaign creator, you could both create and launch your campaign in a couple of minutes.
Post that, you would have to work of controlling the campaign and the optimization of the same. For that, you need to decide on how you want your campaign settings to be, edit your targeting and creatives, set your budget, and all of those could be done in moments.
Once you launch your campaign, and it reaches the audience, you need to evaluate and check how the campaign has been doing. For that, they provide you detailed real-time statistics, with which you can analyze how your campaign has been doing and also make decisions that are driven and backed with data.
AdservME helps find the right audience for your campaign and with it, you can reach a worldwide audience for it serves up to more than two billion, non incentivized users, from all over the world, each month.
How to Get Started with AdservME?
Getting started with them is very easy, for they provide you with all the user-friendly tools and deliver the desktop and mobile ads to the audience that matters. All you have to do is select what kind of campaign you want, decide on your daily budget, and add the important information in relation to your campaign and creatives.
AdservME Pricing Models
They offer a couple of pricing models, in which you can charge for the ads. The same includes- Cost Per Mile and Cost Per Click. For the former, you would be charging for each of the thousand impressions on the advertisement and for the latter, you would charge for each click on the campaign.
AdservME Ad Targeting Options for Advertisers
They offer a couple of ad targeting options too.
With their Self Service Platform, you can start your campaign in moments and witness the targeted audience being driven to your campaign. It helps run and control campaigns, quickly, easily and profitably and delivers pre-filtered and whitelisted traffic. Also, they offer varying ad formats for you to choose how you wish to run your ad campaign and that includes push notification, in-app banners, pops, redirects and more. This further branches into XML and RTB.
Their XML assures that the ad would be relevant and that space is created to make sure that the ads reach the users in a more accurate way. They are the best network to buy a large scale and highly targeted traffic from and with referrals and keywords, they optimize your campaigns to maximize your ROI.
Their RTB is a quality exchange marketplace between direct display partners and premium advertisers to maximize their profitability and with AdservME, an extra value is added to buyers and sellers, across display and apps ad formats and their strong connections in the industry help in monetizing and delivering traffic.
Minimum Deposit and Payment Methods
To use AdservME, one has to make a deposit of minimum $200 via Paypal or wire transfer, prior to which, they are good to use the network.
Best Performing Niches for Advertisers
Knowing what niche works well is necessary and they provide you the accurate information about the same. The best performing niches for advertisers would be- streaming, gaming, finance, gambling, casino, sports betting, file sharing and hosting, dating, entertainment and downloads.
AdservME Summer Contest
AdservME is currently running a 'Summer Contest' which is open for existing and new advertisers. For an existing advertiser, in order to take part in a competition, the term is to have a 20% percent increase (of the spent) compared to the previous month. New advertiser will be defined as a brand-new partner that never had an active account with AdservME. The competition will last only for 60 days and afterwards, AdservME will declare the winner from each category up to 30 business days. AdservME reserve the right to exchange the prizes with Average value of the product (in USD). You've the option to win a Macbook Pro, iPhone X, Samsung TV or an Apple Watch. Head over to this link to know more about the summer contest which began from 15th of July.
Wrap Up
AdservME utilizes human brain power and superior technological capabilities to create a fully-stacked integrable marketplace for buyers and sellers, across all current verticals and ad formats. As an advertiser, you can use their ad stack to maximize your conversions and bring in better ROI through their constantly evolving algorithms.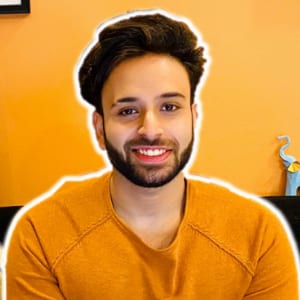 I and my team research various ad networks and can help you increase your overall ad revenue; so you could rake in more greenbacks with the best monetization platforms. Tap into the power of the online publishing business with me. I am just a mail away, so reach out to me if you want to scale up your website revenue. mail: [email protected]