Last updated on January 26th, 2023 at 07:14 am
While I was going through some data on ad buying, I found that finance is one of the top categories when it comes to ad buying. However, there aren't a lot of ad networks that are specific to the finance niche. In this article, we going to discuss the prospects of finance blogs and how to monetize a financial website.
Publishergrowth: The Revenue Acceleration Platform for Publishers
Blognife is elated to announce the launch of Publisher Growth- a community of publishers that helps you actively accelerate your revenue. This platform assists publishers in growing their traffic and revenue. As publishers, you can share and read reviews of ad networks and hosting companies. You can connect with other publishers to build links for growth and monetization hacks and more. This platform will help you stay up to date with the advertising and publisher ecosystem.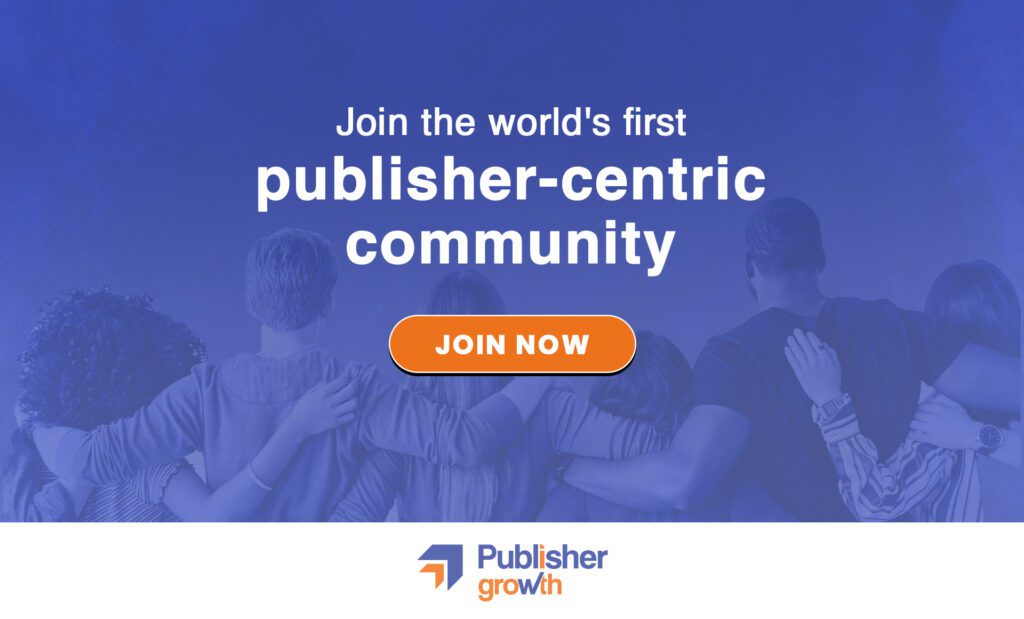 Features:
List of 200+ ad networks to monetize your site across all verticals.
Personalized site audit upon signing up on the platform that can increase your revenue.
Find all upcoming adtech conferences, webinars, and events in one place.
Stay informed with the latest adtech news across the globe.
Few Things to Keep in Mind while Monetizing a Financial Website
Ad placements are extremely crucial- It is important that you've an optimized ad placement since the CPC for finance blogs are very high, you should miss out on the revenue because of poor ad placements.

Test different ad networks- You need to test more than one ad network. Along with major ad exchanges, we have listed few native ad networks and others which might be a good match for financial websites.

Call to actions like recommending your visitors an e-book, purchasing a video course related to your finance niche can further increase your website's revenue, so you should have room for this too.

Using a Google search bar can give you additional revenue. Also, link units tend to perform very well for financial keywords, so make sure you've them setup on your site.
Key Ad Networks to Monetize a Financial Website or a Blog
1) Media.net: Best Native Ad Network for Finance Blogs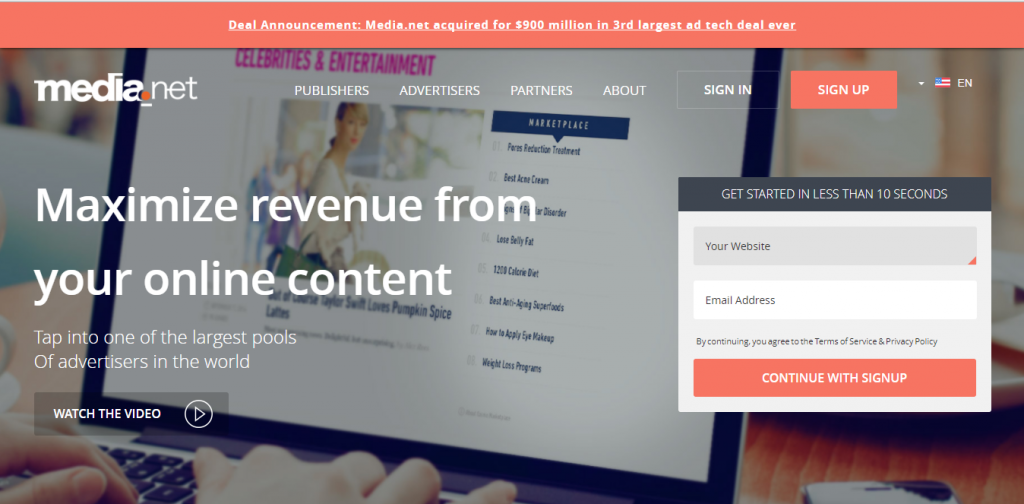 Media.net is a contextual ad network that works particularly well on niche websites that gets a majority of their traffic from the US, UK, and Canada. The network has a huge advertiser demand from Yahoo and Bing and boasts of high CPMs on niche websites that are focused on insurance, health, finance, loans, and more. There are a number of big publishers who are earning good revenue with media.net contextual ads.
Media.net CPM Rates- CPMs can go as high as USD 10 and above
Media.net Minimum Traffic Requirement- Flexible traffic requirement based on website niche. Usually 2,000 pvs/day
Media.net Payment Methods- They give the money on a NET 30-day basis, and their minimum payout threshold is $100. The payments are made via Payoneer.
Features: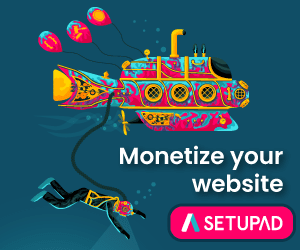 Revolutionize ad strategy: Based on our proprietary ad format, contextual ads open up advertising search budgets worth billions of dollars. This format filters the user's intent via relevant search keywords, resulting in finely targeted ads and much higher revenues as advertisers are willing to pay more for visitors with qualified intent.
Global Demand: They provide you easy access to high-quality display ads by connecting with all the major buyer networks and managing operational overheads so that you don't have to. You also benefit from our strong relationships with DSPs, Agency Trading Desks, Horizontal Networks, Vertical Networks, Performance Networks, AMPs, DMPs, etc.
Good user experience: Tap into ever-increasing native budgets with Media.net's native ads. They are completely customized to the look and feel of your pages for higher user engagement. You also have the option to drive your audience to contextually relevant articles on your site through the native unit.
2) Google AdSense: Best CPC Ad Network for Finance Websites
AdSense is one of the high paying ad networks for the finance niche. Clicks can persistently fetch you $1 and above if you've quality traffic that converts for advertisers. Since most of the advertisers have a high budget allocated for the finance niche, you can pretty well make good money if you've traffic.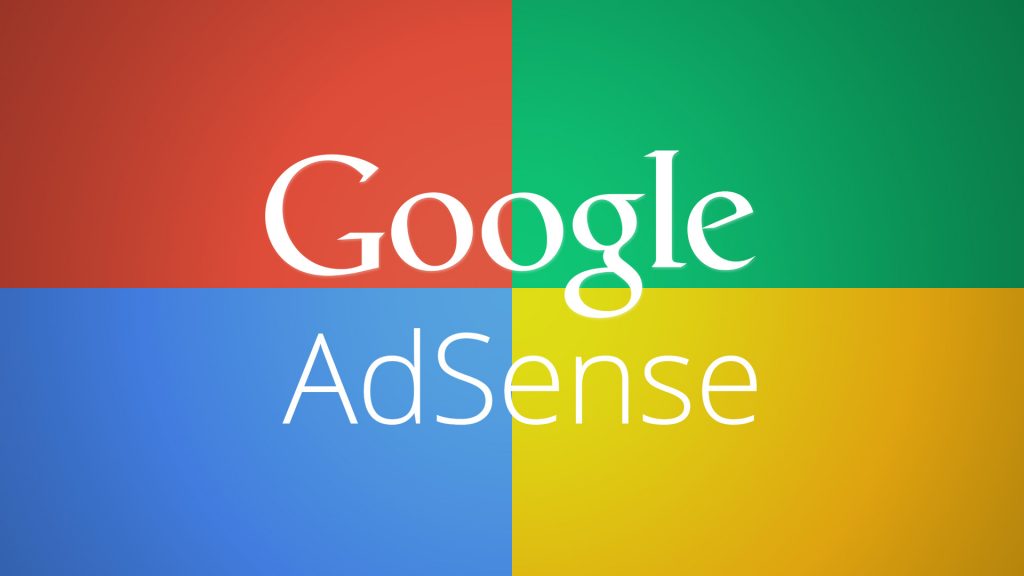 What is particularly important is to get your ads optimized for the best placements. I would recommend a plugin similar to WPadvanced ads which can provide a lot of customization and help you increase your overall ad revenue from finance blogs and websites.
Alternatively, if you've high traffic, you can signup with Ezoic or AdPushup as well. You need to have about 10,000 page views a day or 300,000 per month, to be accepted to their platforms.
Features:
Balances both user experience and ad revenue.
Allows you to A/B test ad variants for performances.
Provides detailed statistics.
Allows you to connect to ad manager.
3) Financeads.ca: Best Native Ad Network for Finance Blogs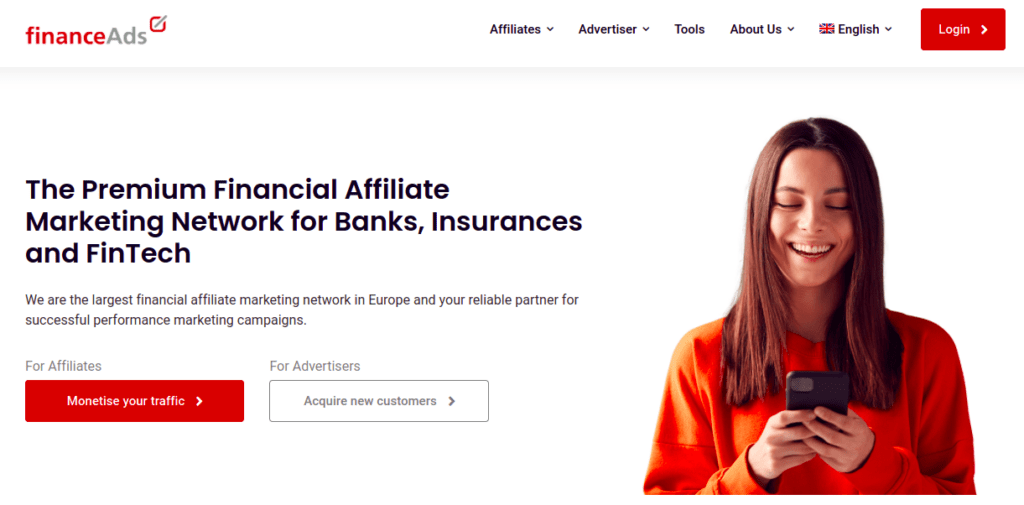 They are a Canadian based ad network and is only interested in financial blogs with Canadian traffic. So, if you've a substantial volume of Canadian traffic, you can serve their ads via DFP and make additional revenue from your Canadian traffic.
Features:
Tracking and performance: They offer you precise and GDPR-compliant tracking. With their real-time statistics, you can check on your performance at any time.
Personal service: They offer an account manager, who will provide you with holistic, fair, and focused support.
Powerful comparison calculators: They offer you a powerful portfolio of more than 30 comparison calculators for financial and insurance products (responsive white label).
4) MBT Media: Best Ad Network for Finance Publishers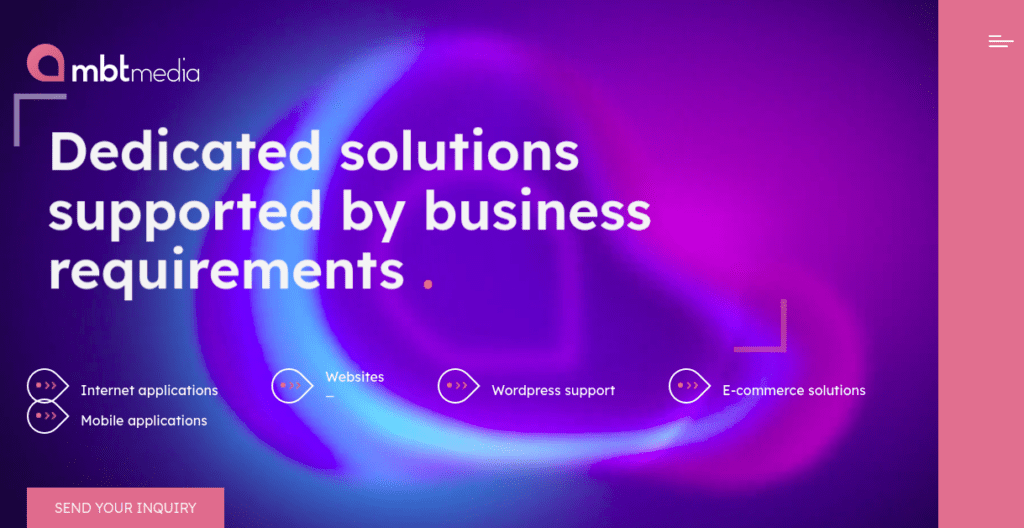 The multi-platform brand is dedicated to all things personal finance. MBT Media delivers leading financial tools, sound advice, and a unique perspective to over 6 million unique customers each month. MBT Media consists of MyBankTracker.com, top-tier personal finance publishers, and their own mobile apps. They work with a selected number of publishers who have quality financial blogs.
5) Dianomi: Best Native Ad Network for Finance Sites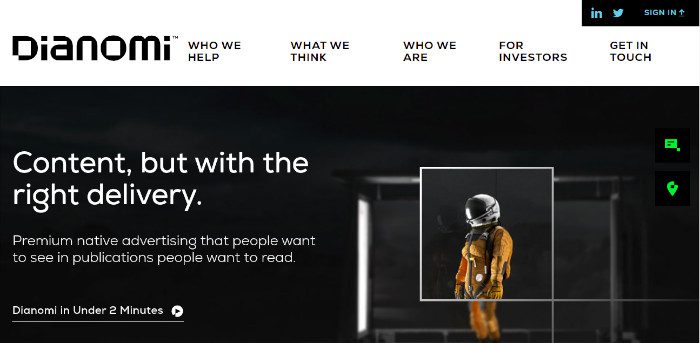 dianomi™ is a global leader in financial content marketing. They are the only native content platform that focuses exclusively on the Financial Services vertical. Through their natively integrated Financial Content Units, they promote links to the advertiser's content across leading tier 1 global financial publishers and stock exchanges. If you've a good user base for US, Canadian, UK and EU traffic, Dianomi can perform very well for you. Also, their native ads look quite like content and are definitely an additional source of monetization for any tier one traffic.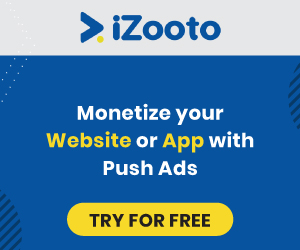 Features:
Contextual Audiences: With Dianomi's interest-based audiences, you can dramatically increase your campaign conversions by reaching audience segments who show a high likelihood of being in market for your products or services.
Data Insights: Better understand your financial audiences. Use Dianomi Insights data to target audiences with the most relevant content.
Engagement Index: Intelligence on which ads your customers are engaging with the most and benchmarks against others in the industry, including competitors.
Influence Index: Analysis of your share of voice on Dianomi's platform, including how you index against competitors and your ad performance over time.
Audience Insights: In-depth insights into the readers engaging with your ads and where they consume content.
Content Intelligence: Content consumption analysis of trending topics across the web.
6) Teads.tv: Best Native Video Ad Network for Finance Websites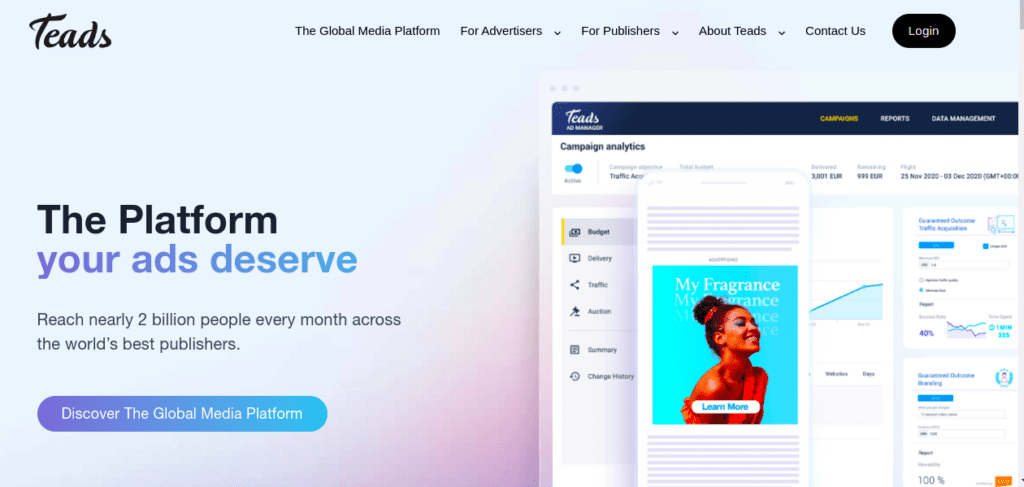 Teads.tv is another popular ad network that can provide high CPMs for native video ads. All of Teads ads come from premium advertisers and offer high CPMs. They follow a strict rule to approve each publisher's website. You need to have good content and a substantial portion of your traffic should be from the US, Canada, UK and EU. Teads.tv work well for high-quality news and finance website.
Content consumption analysis of trending topics across the web.
Creative that cuts through the noise but respects the user.
Full-funnel ad solutions tailored to business objectives.
Guarantees outcome, powered by AI and cookieless data.
7) Buy Sell Ads: Best CPM Ad Network for Finance Sites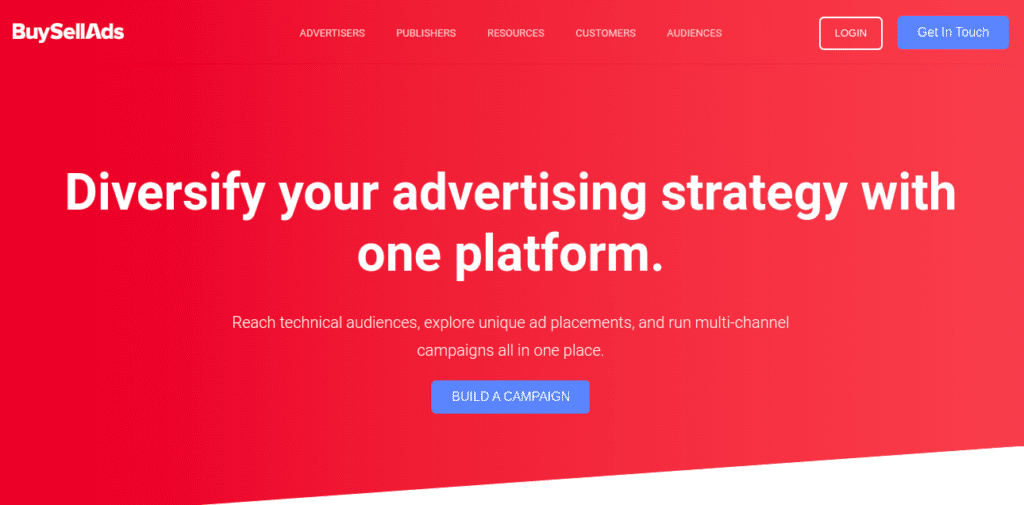 Buy Sell Ads is one of the largest marketplaces for direct buying and selling of ads. There are a lot of advertisers who are looking to buy ad slots at fixed CPM pricing or monthly. Typically, publishers have to signup with BuySellAds and once approved, they can list the website on the marketplace. If any buyer wants to take an ad slot, they can pay the required price for the ad slot and the amount will be credited to the publisher's account. This really works well for a niche like finance where there are specific products that cater to certain audience interests.
Direct access to publisher inventory: Access 100+ premium publishers with advertising opportunities you can't find anywhere else. Discover placements across popular apps like Pocket and Feedly in addition to niche websites like CSS-Tricks and Dribbble.
Creative contextual ad formats: Find high-quality ad placements that align with publisher content. Choose from native ads, dedicated emails, newsletter sponsorships, sponsored content, podcast ads, and display ads— plus custom options.
Tailored targeted audiences: Reach targeted audiences at scale, no matter how big or small. Marketers use our platform to target broad consumer audiences and ad-averse technical audiences like designers, developers, early adopters, and more.
Exclusive insights: Get insider insights on advertising trends across specific industries. From trending publishers to popular ad strategies and in-demand placements, you'll have the knowledge you need to be successful.
8) Taboola: Best Native Ad Network for Finance Websites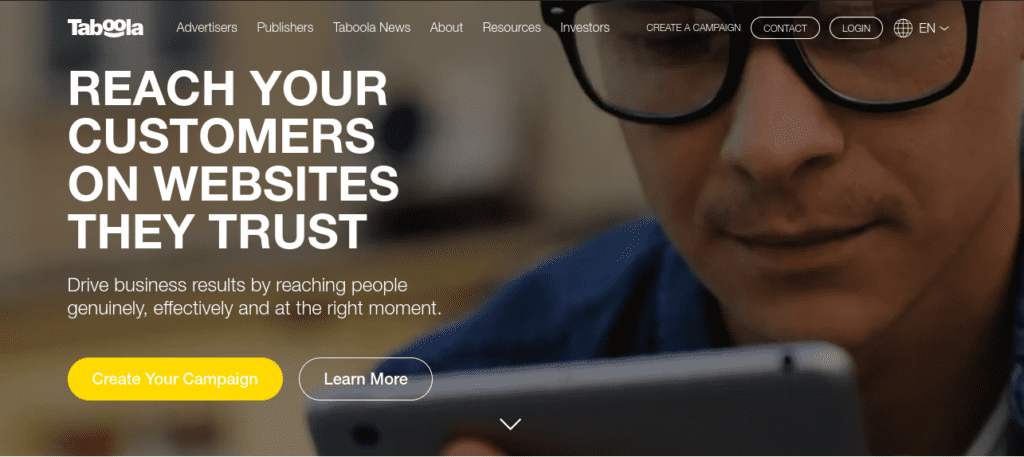 Taboola is another native ad network that I would definitely want to recommend. They have a strong advertiser base in the finance niche and can help you make good revenue from it. Also, Taboola ads are quite appealing, leading users to engage more with native content ads. You can use their in-content and after post ad placement to generate additional revenue.
Features:
Find and engage over one billion relevant users across premium publishers at massive scale.
Create unique and relevant ad experiences using Taboola's user behaviour data and flexible creative formats.
Meet your marketing objectives: build awareness, generate high value leads, and encourage customers and take action online.
9) Video Courses and Ebooks
Finding the relevant courses on your finance niche and listing them on your blog can give you additional income. Also, you can see e-books that are relevant to your niche. Typically, video courses, software and e-books make good sales and you can draw commissions.
10) Consumer Surveys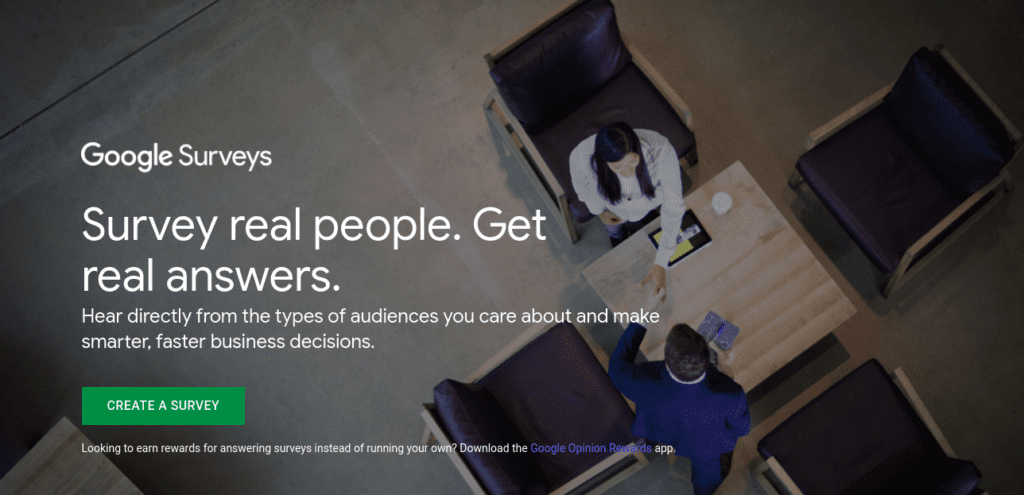 Google runs a product called consumer surveys. The surveys are visible to the audience of certain countries (Around 8-9 countries) and if you happen to be a publisher from any of these countries, you can run consumer surveys on your blog. Consumer surveys pay an RPM of $20-$30, so this will be your additional revenue over AdSense. Please read our article here to know more about Consumer Surveys.
12) Videos
In addition, you can monetize your site will video ads. If you've more than 10k views per day and the majority of your traffic is from desktop, the video ads can make you good revenue. Kindly contact me on skype for setting up video ads (username share below at author bio). Video ads generate around 3-4X of your banner ad CPM. So, this will be additional revenue which you'll be making. We hope that these following ad networks will open new streams of monetization for your financial website. All the best for your future endeavours.
Our Recommended Tools for Publishers:
Looking to Increase your Ad Revenue:
Get in touch with me for a personalised consultation and increase your ad revenue across native, display, video (instream and outstream), in-app and other verticals. I also assist in customized DFP setup, header bidding, and content creation strategy. My skype id is:
ronniedey
. Feel free to connect!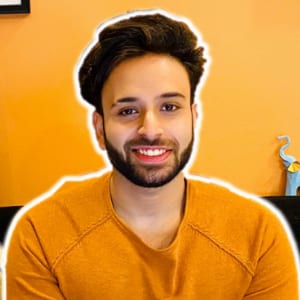 I and my team research various ad networks and can help you increase your overall ad revenue; so you could rake in more greenbacks with the best monetization platforms. Tap into the power of the online publishing business with me. I am just a mail away, so reach out to me if you want to scale up your website revenue. mail: [email protected]