Last updated on January 26th, 2023 at 04:12 pm
Globally, mobile advertising trends are on the rise. As users continue to consume the majority of their time on mobile devices, it is becoming one of the most sought platforms for advertisers and marketers to reach the consumers. In the US, for the first time, mobile ad spend surpasses TV and predictions say that the spending on mobile will rise to 47.9% by 2023 while the other platforms combined (TV, Desktop, Laptop, Print, Radio) combined will contribute to the remaining percentage. In-App advertising forms a major segment of the mobile ad spent along with the mobile web. In today's post, we are going to discuss some of the top mobile ad networks in India that can help you monetize your in-app inventory along with the giant- Admob. Also, some of these networks work exclusively on the 'mobile web' which also forms an integral part of the overall mobile advertising landscape. So we have also included those ad networks which offers monetization solution for mobile web traffic along with in-app. Take a look at some of the popular mobile ad networks in India that can help you with better monetization across your mobile inventory. 
Table of Contents:: Summary
Hide
Publishergrowth: The Revenue Acceleration Platform for Publishers
Blognife is elated to announce the launch of Publisher Growth- a community of publishers that helps you actively accelerate your revenue. This platform assists publishers in growing their traffic and revenue. As publishers, you can share and read reviews of ad networks and hosting companies. You can connect with other publishers to build links for growth and monetization hacks and more. This platform will help you stay up to date with the advertising and publisher ecosystem.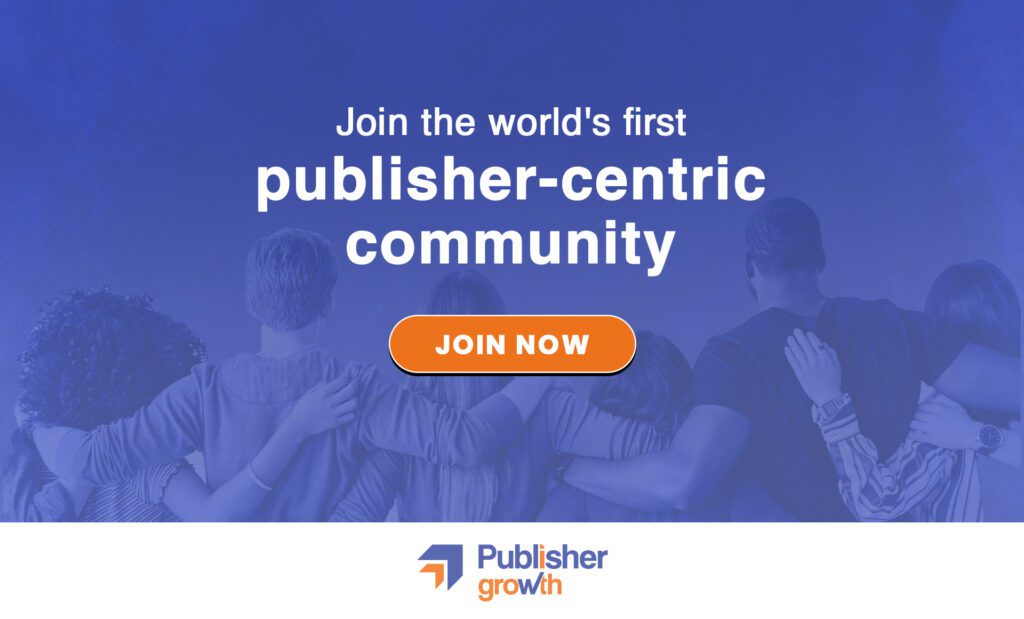 Features:
List of 200+ ad networks to monetize your site across all verticals.
Personalized site audit upon signing up on the platform that can increase your revenue.
Find all upcoming adtech conferences, webinars, and events in one place.
Stay informed with the latest adtech news across the globe.
10 Best Mobile Ad Networks in India
The ad networks listed here have their roots in India and have been instrumental in bringing a total transformation in the adtech ecosystem in India. Although there is a lot that needs to be done in order to improve the overall adtech ecosystem in India and the progress has been slow.
1) InMobi: Best Mobile Ad Network in India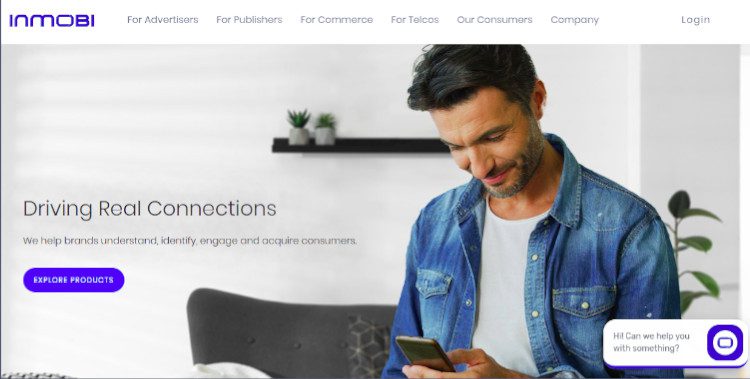 A global provider of enterprise platforms for marketers, inMobi, enables consumers to discover new products and services by providing contextual, relevant, and curated recommendations on mobile apps and devices. They help brands understand, identify, engage and acquire consumers. You can leverage InMobi's technology platform and exclusive access to mobile intelligence, and create new paths to understand, identify, engage and acquire consumers. They have an excellent mobile-first platform that enables brands, developers and publishers to engage consumers with mobile advertising. When it started off in 2007, it was named mKhoj (mobile khoj) and used to provide SMS-based search engine services. Later, the concentration shifted from mobile search to mobile advertising and they rebranded the company. It is one of the oldest mobile ad network that caters to many geographies across South Asia, Africa, etc and is known for its technology and innovative adaptations. The eCPMs are pretty good for interstitial and rewarded videos for specific geos. The company majorly operates from Bangalore, India.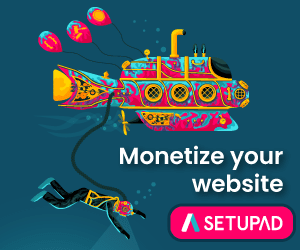 Features:
Make confident decisions through insights from mobile data and research
Fuel campaign performance with laser-focused targeting
Reach premium in-app audiences programmatically
Get the most out of your in-app programmatic spends
Engage and acquire your best customers
Understand and identify your target consumers.
2)Pokkt: Best Paying Mobile Ad Network in India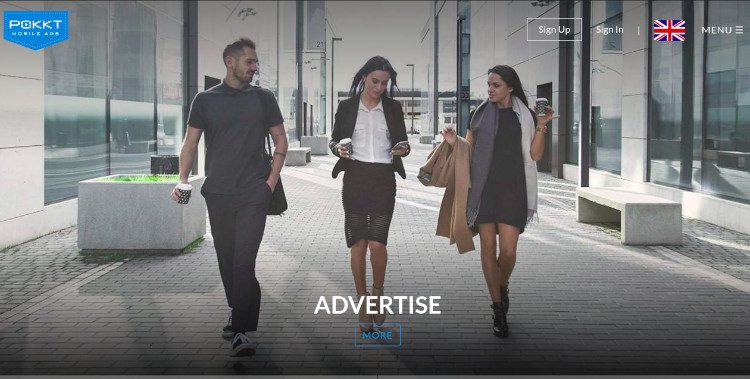 A leading mobile video advertising platform in India, South East Asia & MENA, Pokkt, is integrated with over 300 Top Games and App Developers in the given areas. They offer a programmatic connection for advertisers and publishers to simplify the ad-buying process. They put a very strong focus on rewarded Video Ads within Mobile Games and through the given, they have reached over 250 million unique users in the region. Their major plus points that they can offer include highly effective targeting, opt-in native video Ads, completed views and exclusive Games inventory. It is an industry-leading tech and data platform built to simplify programmatic selling for maximum revenue and inventory insights at scale
Features:
Offers audience targeting with Location, Device, Demography and Interest targeting with Capping and Day-time parting.
Offers live dashboard analytics to measure campaign performance.
Engross audiences with post-video interactive End Cards
3)Pubmatic: Best Mobile Ad Network and SSP in India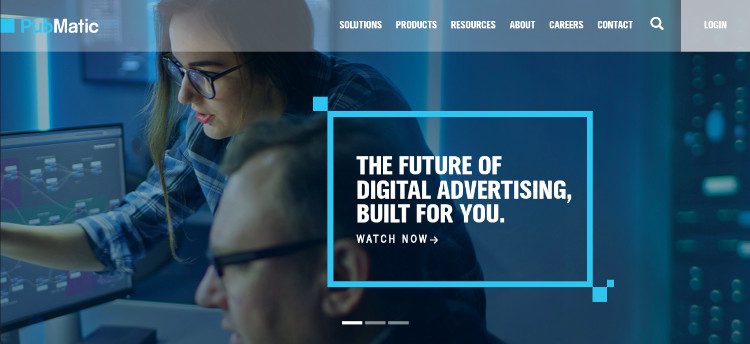 PubMatic is a digital advertising technology company that empowers premium app developers and publishers to maximize their programmatic advertising business. Pubmatic develops and implements online advertising software and strategies for the publishing industry to gather better results and create the hustle about the products they want to sell or the products in the market. It has a good number of branches all around the world. They vouch to empower publishers and media buyers with powerful solutions across channels, screens and formats to serve them just what they expected. PubMatic is known for its far-fetching, creative and innovative ads that have an exceptional global reach. It has kept up with its ad quality and has rather set the standards high. Its robust header bidding tools and SSP platform is one of the best in the industry and helps in complete monetization for the publishers.
Features:
Leverages a specialized infrastructure built to deliver scalable and flexible innovation, helping their clients realize the full potential of their digital advertising strategies.
Provide the inventory, data and insights their clients need to drive results and give them control of the levers that drive success for their business.
Offers dual focus on transparency and building solutions that solve the industry's most pressing problems, substantiated by customers and third-party verification companies.
4)Tribal Fusion aka Exponential: Best Android Mobile Ad Network in India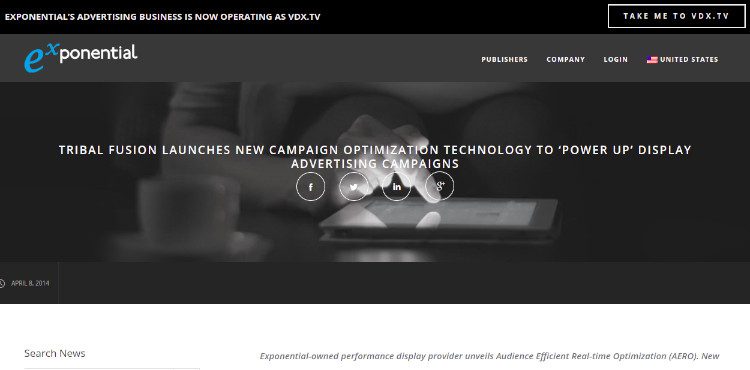 It's been a few years since Tribal Fusion has re-branded itself to Exponential. It used to be one of the best ad networks for Indian traffic mainly because of the premium campaigns. Exponential Interactive is a global provider of advertising intelligence and digital media solutions to brand advertisers. The network used to pay CPMs of $1 and above for Indian traffic with a fill rate of 50% and above. Gradually, it has reduced to another CPM network as emerging ad tech companies continued to dominate the industry. However, Exponential still remains of one the leading CPM ad networks and is able to offer unmatched rates for Indian traffic for both display and mobile web. If you have a good volume of traffic coming from mobile devices, do consider working with them.
Features: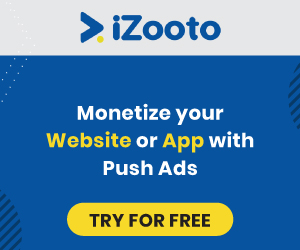 Helps build smarter, more relevant solutions for advertisers and publishers.
Their platform fuses one of the largest digital media footprints and proprietary data with user-centric ad formats designed to drive engagement and action.
5)Tyroo: Best Paying Mobile Ad Network in India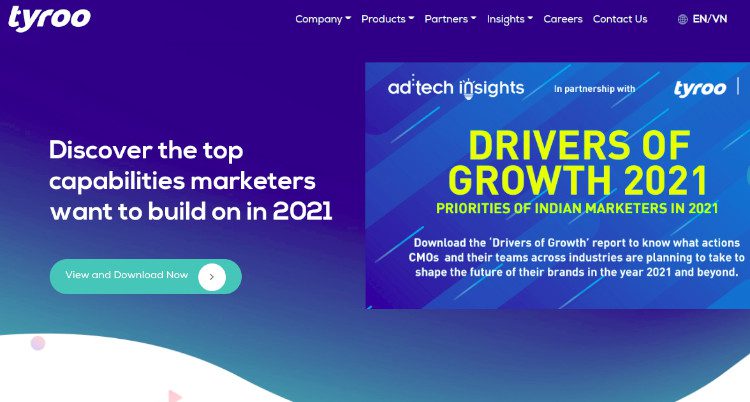 A major market leader in Vertical Videos, Tyroo, is the next generation, advanced and highly useful Video Content Cloud that provides leading Brands, media companies, app developers, OEMs with tools to serve high engagement video experience to Vertical Screen hooked audiences. Tyroo develops platforms for the video first world to help enterprises achieve business outcomes at scale. They make use of patent-pending Horizontal to Vertical Video Convertor, AI-powered text content to visual experience tool and data-enabled content creation to unlock massive social distribution/monetisation opportunities. Recently, Snapchat has partnered with Tyroo in India to capture the emerging Indian market.
Features:
Helps create intelligent and impactful videos at scale from any content format.
Their algorithm keeps analysing your campaign 24 x7, so that no optimizing opportunity is missed.
Helps build and scale your ad monetisation or scale your business with their partners.
6)Adgebra: Best Native Mobile Ad Network in India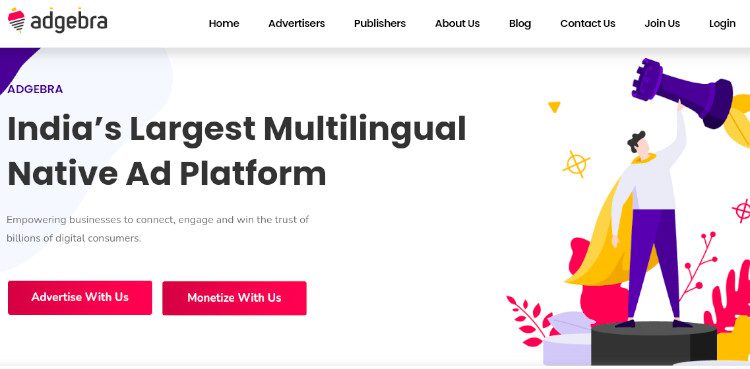 With an excellent client list that includes some of the largest companies in India, that includes Axis Bank, Cadbury, Aditya Birla, Candere, Citi Bank, Chevrolet, DBS, Flipkart etc to name a few, Adgebra has played a major role in working with Indian advertisers and driving their leads and sales for their campaigns. They bring to you unparalleled engagement for advertisers through their high impact ad formats which are 100% viewable. Not just that, they also assure maximum yield for advertisers, and takes pride in a higher recall rate of their ad campaigns. Adgebra native ads are offered in regional language and thus Indian advertisers are able to reach out to native speakers and communicate their marketing offerings via Adgebra's platform. The native ad formats are well integrated in the mobile platform and are one of the best mobile ad network for regional publishers in India.
Features:
Helps connect with 90% of regional language content consumers across India.
Helps reach your audience when they are most likely to convert.
Drive better brand recall with formats like native ads, rich media ads and video ads.
Run campaigns like never before and enjoy more power in your hands.
7) Komli: Best CPM Mobile Ad Network in India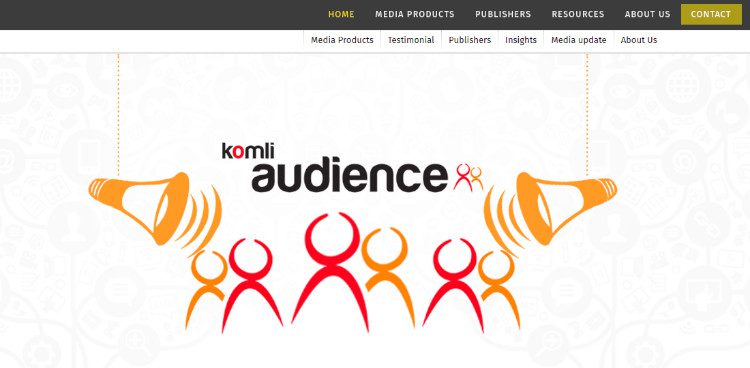 Working with over 500 advertisers, across 4,000 campaigns and with over 7 years of experience, Komli has done an excellent job in helping advertisers reach and engage with their audiences and meet their performance and brand objectives using a host of social media advertising solutions across PMD solutions, Facebook and Twitter. They have a variety of products that includes Komli Play, Komli Engage, Komli Mobile, Komli Audience and more. However, there hasn't been much buzz about Komli from the publisher side and we have very limited knowledge of the CPM rates offered by the network.
Features:
Offers complete transparency in reporting
Offers brand safety
Has a dedicated team of experts in all departments
8)Vserv: Best Highest Paying Mobile Ad Network in India
A major platform for online commerce and marketing, Vserv, has a mobile internet user base in India and Southeast Asia with insights on users in these markets. Founded in 2010, by Dippak Khurana and Ashay Padwal with the motive of addressing the unmet requirements of app developers, publishers, advertisers and telcos in upcoming markets, Vserv, now is a major player in the market, with 500 million user profiles, and backing by Maverick Capital, IDG Ventures India and Epiphany Ventures.
Features:
Helps build active-engagement experiences with AR, Voice, Games, Chatbots, APIs and more.
Measure the offline and online impact of every ad served to the users.
9)Vertoz: Best Mobile Ad Network in India for Games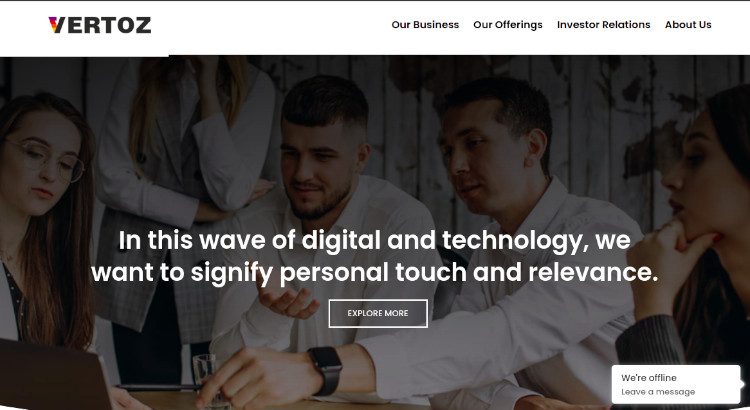 Vertoz stands by the idea of generating profits by linking your audience to advertisements they are likely to be interested in. Their unique "ingenious plex" formula stirs large digital media by using both customer data and RTB-enabled technology. It provides personalized attention and is a company dedicated to understanding publisher's needs individually. Vertoz offers innovative ad formats across display, native, video, and interstitial. Also, publishers can utilize its affiliate offerings to make more money. However, Vertoz specializes in tier one traffic more in comparison to tier 2 traffic countries.
Features:
Enhance your revenue source
Gain complete control over the campaigns
Get your own programmatic platform
10)Adsplay: Top Mobile Ad Network in India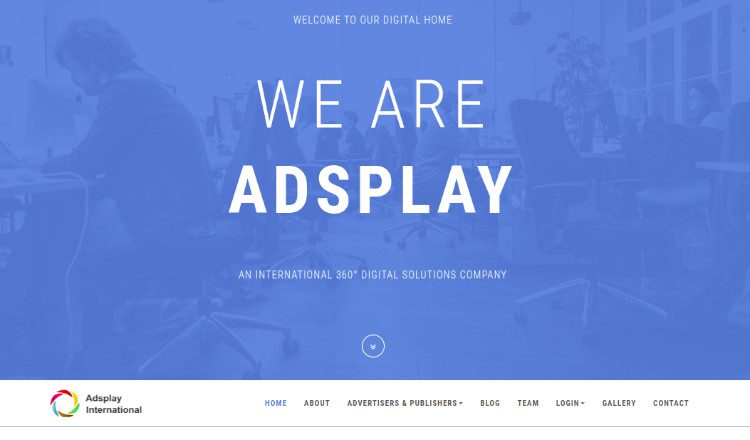 Adsplay is an Indian affiliate network that has some pretty decent offers across a wide variety of niches. If you're a seasoned affiliate and looking to make some additional revenue from your mobile traffic, then Adsplay can be a good option to get started. However, they are a CPL/CPS network and would work only if your traffic converts for their offers.
Features:
Offers more customizable, valuable feedbacks that can be turned into paying customers and satisfying results.
Provides result-oriented services to our clients.
Provides you unique solution for your business model.
Known to be the best targeted traffic provider company in the world because their expert affiliate manager select best affiliates according to your campaign requirements.
Their lead generation platform helps to connect with the right customer. They always focus on the quality of leads and regular coordinate with the client for the feedback to optimise and scale.
Well, not all of the above mentioned here are mobile ad networks but they do have some great offerings for mobile traffic and thus finds a place in our list of top 10 best mobile ad networks in India. Here are additional networks which work specifically for in-app which you can take a look at. Feel free to recommend some more ad networks to this list and we shall be more than happy to add your recommendations.
Our Recommended Tools for Publishers:
Looking to Increase your Ad Revenue:
Get in touch with me for a personalised consultation and increase your ad revenue across native, display, video (instream and outstream), in-app and other verticals. I also assist in customized DFP setup, header bidding, and content creation strategy. My skype id is:
ronniedey
. Feel free to connect!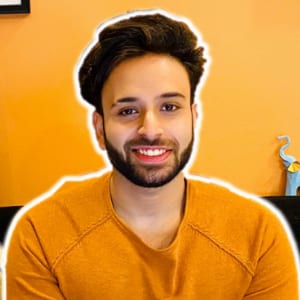 I and my team research various ad networks and can help you increase your overall ad revenue; so you could rake in more greenbacks with the best monetization platforms. Tap into the power of the online publishing business with me. I am just a mail away, so reach out to me if you want to scale up your website revenue. mail: [email protected]