Last updated on January 26th, 2023 at 05:25 pm
Bloggers and publishers around the world are able to gain advantage of the competitive ad market in terms of better revenue, increased networks and CPC rates through advancements of a number of AdSense Alternatives. Propeller Ads is one such alternative that helps its publishers make a decent income from their blogs and is one of the leading pop up ad network in the world.
Table of Contents:: Summary
Hide
Publishergrowth: The Revenue Acceleration Platform for Publishers
Blognife is elated to announce the launch of Publisher Growth- a community of publishers that helps you actively accelerate your revenue. This platform assists publishers in growing their traffic and revenue. As publishers, you can share and read reviews of ad networks and hosting companies. You can connect with other publishers to build links for growth and monetization hacks and more. This platform will help you stay up to date with the advertising and publisher ecosystem.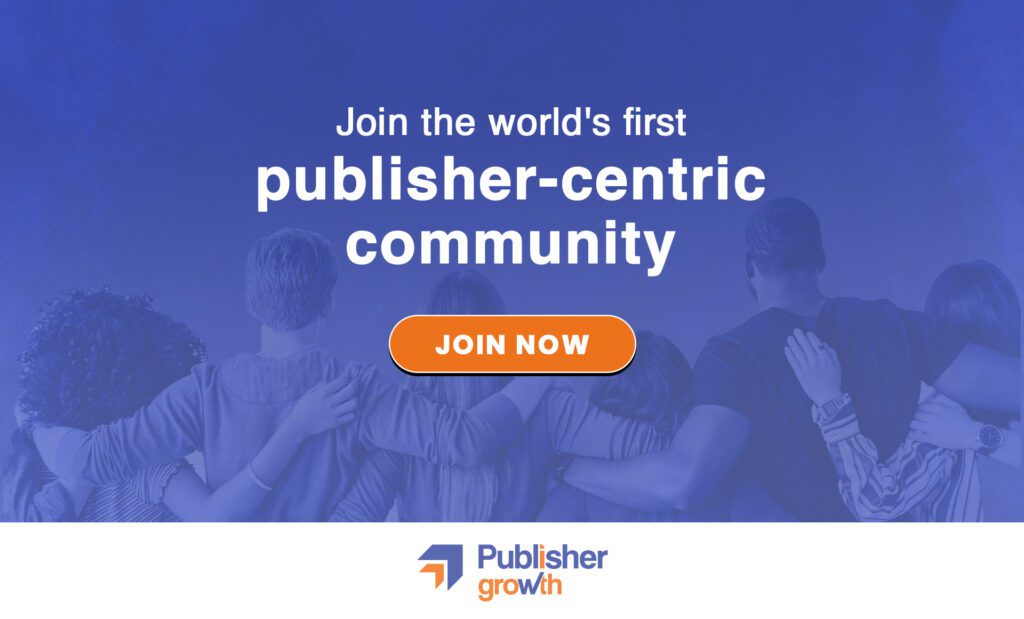 Features:
List of 200+ ad networks to monetize your site across all verticals.
Personalized site audit upon signing up on the platform that can increase your revenue.
Find all upcoming adtech conferences, webinars, and events in one place.
Stay informed with the latest adtech news across the globe.
About Propeller Ads Media:
Propeller Ads, is based in the UK and was founded in 2011 with the intention of powering websites with clickable ads to transform them into revenue. Since inception the company has come a long way in this ordeal and is currently serving more than 650 million ad impressions daily for both PC and mobile website visitors. They serve their publishers with a plethora of ads in the form of banners, sliding banners, direct links, pop under ads and a number of other formats.
Contrary to its rivals that have a number of restrictions and constraints with ad placement, propeller adds support multiple ad formats that publishers could choose for both their mobile and desktop sites. Its CPM rates are quite high and its website fill rate for international traffic is currently 100%. Their algorithms are capable of testing a number of PPI, CPA, PPC and affiliate programs and identify the best one for its publisher's website, saving a lot of time and energy.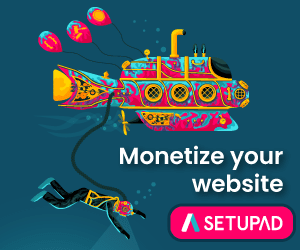 It does not demand any threshold traffic from its publishers and websites that are not doing well can also be a part of Propeller ads. Registering with propeller ads is easy and hassle free as well.
Requirements for a Publisher to Join the Network
Publishers find it easy to join the network and the entire registration process takes less than 5 minutes. Getting approval after creating the account is also easy, but propeller ads do not promote websites with adult content and websites that generate fake traffic. To be a part of it, publishers need to follow the following steps,
Visit the website propellerads.com
Sign up either as a publisher or advertiser with the network
Enter the Email id, information about the website which needs to benefit from propeller ads.
Click on Start Now to gain access to its dashboard.
All the options such as impressions, clicks, earnings and CPM that publishers gain through the website gets displayed.
Enter profile settings and fill in the payment method.
Add the website by entering the domain name and click Submit
Choose the type of Ad, publisher wish to use and add it to the website to start generating revenue.
How Does it Work
Propeller Ads monetize 100% of international traffic for its publishers along with the highest CPM possible. Websites generating traffic from Tier 1 countries such as US, Canada, UK and Australia are able to generate the maximum CPM. Being a CPM ad network it pays for every 1000 ad impressions its websites generate gaining competitive advantage over other CPC networks such as AdSense.
Quality websites could generate guaranteed income every day and propeller ads offers different types of Ad products to increase the page views and CPM of its publishers. The different types of Ads are,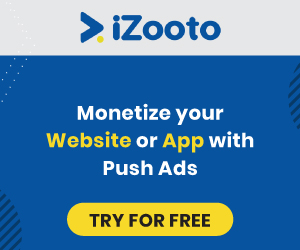 On click Pop Under Ads: These offer the maximum CPM rate up to $10 as publishers get paid for every ad impression. Entertainment websites benefit best with CPMs for their Pop under ads.
Mobile ads: This includes mobile banner ads, mobile dialog ads and mobile interstitial ads.
Classic banner ads: different sizes of banner ads are offered as banners are the easiest way to reach out wider audience at a minimal cost.
Slider ads: these are a type of banner ads that fades at the bottom of the web page.
Direct ads: publishers could create their own banners, text links and redirects to promote a specific URL. Direct ads work best on eBooks, music websites, apps, movies websites etc.
Video ads: This helps to monetize video content and three types of video ad spots are offered such as Pre-roll, mid-roll and post-roll ads.
Pros
It is easy to get started with propeller ads and all of its accounts gets activated instantly.
It shares 80% of its ad revenue with its publishers. An advertiser with good ad inventory could beat the CPM of a number of small ad network with 50% revenue sharing.
Propeller Ads report real time earnings of its publishers in a tabular form or on a chart
It supports a lot of payment methods and its minimum payment threshold is $100.
It accepts all websites irrespective of their traffic volume.
It is possible to monetize even 404 websites with full length ads.
It is possible to run propeller ads with other affiliate networks such as Infolinks, AdSense etc.
New publishers gain one on one support through Email and Skype.
Cons
It makes payment on a net 30 basis
It does not pay through PayPal which is the most viable payment option.
It pays 20% less than AdSense and other ad networks
Though it does not have any traffic threshold, it is not suitable for new websites that gains just 1000 views a day, as earning would only be in cents.
When to Use Propeller Ads
Propeller ads serves advertisements which are mainly software downloads. Some of their ads can even hijack your browser and force you to download their software. So I wouldn't recommend Propeller ads on sites which you consider as your brand. Propeller ads can be used for streaming, adult and high trafficked sites which have low user retention and value addition. In fact, adding Propeller ads can significantly increase your over all revenue.
Propeller Ads Earning Reports and CPM Rates
I tried Propeller ads for just an hour and after reviewing their ads, I remove them since my website traffic had a good chunk of returning traffic and also I was running Google Consumer surveys on my site. Adding a layer of Pop-under ad network would do more harm than good for my blog. However, sharing the little statistics which I got. If you have 60% Asian traffic, you can earn aroun $1 CPM with their pop-under traffic. Propeller ads are used by thousands of webmasters, and quite a few of them earn more than $1000 in ad revenue.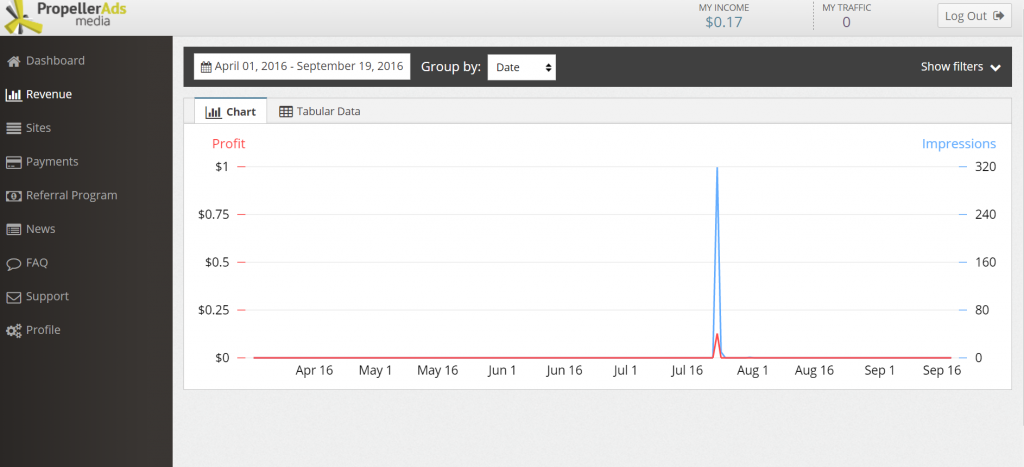 Payment Structure and Payout
Propeller Ads pay its publishers on a Net 30 basis, that is once every 30 days and the minimum threshold payment is $100 when paid through Payoneer and it is $500 when paid through Wire Transfer. Other payment options available are Webmoney Z and EPESE
Referral Program
Propeller ads holds an attractive referral program. Its existing publishers could refer other publishers to its network and gain 5% revenue of their corresponding referrals for life. This 5% additional revenue generated from the revenue gained from their publishers gets added to their account with every billing cycle and could be withdrawn along with their own revenue.
Conclusion
Propeller Ads Media is one of the best ad network that offers true value for traffic generated by the publisher websites. Its guidelines are easy to implement and many publishers find this as the best alternative for Google AdSense and other strict ad networks.
Do check out our top 10 pop-under ad networks list
Our Recommended Tools for Publishers:
Looking to Increase your Ad Revenue:
Get in touch with me for a personalised consultation and increase your ad revenue across native, display, video (instream and outstream), in-app and other verticals. I also assist in customized DFP setup, header bidding, and content creation strategy. My skype id is:
ronniedey
. Feel free to connect!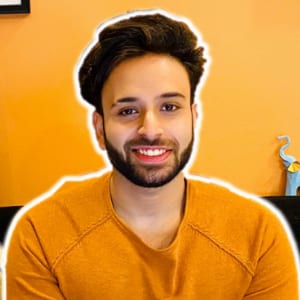 I and my team research various ad networks and can help you increase your overall ad revenue; so you could rake in more greenbacks with the best monetization platforms. Tap into the power of the online publishing business with me. I am just a mail away, so reach out to me if you want to scale up your website revenue. mail: [email protected]