Last updated on April 29th, 2023 at 06:20 pm
It's pretty unlikely that you haven't come across the phrase 'content recommendation' in today's digital era. Be it OTT platforms like Netflix or domains like online content marketing, if done right, there is an excellent chance of increasing website traffic, gaining more leads, and increasing sales. Providing the right content to the right people at the right time is a make-or-break for publishers, marketers, and brands. Considering all these factors, content recommendation suits your promotion strategy perfectly.
AdStyle is one of the leading content recommendation networks which leverages its machine learning and data crunching capabilities to deliver an ROI for its customers like no other company. Being a publisher, AdStyle offers the perfect mix of features that let your traffic view the next ad they are most likely to click onto, generating engaging content for your audience. In this blog, we've demystified AdStyle for you – how to get started, CPM rates, and more! Here we go.
How can AdStyle help Publishers Generate Revenue?
In addition to providing quality content, any publisher's primary goal is to increase their website traffic engagement. This goal of monetizing your visitors can be achieved hassle-free by using AdStyle. Through AdStyle, you will build valuable brand equity, create positive associations with your customers, and establish trust with them.
Here's an example of how AdStyle helps publishers generate revenue. A regular audience of yours is into traveling. With AdStyle, he would be recommended with promoted travel-related content or ads whenever he lands on your website. Once he clicks on it, you are guaranteed with a certain revenue from the advertiser. As a result, you being a publisher, can generate good income from the recommended content.
Now, this happens to each of your website visitors, yielding revenue. On websites such as news, high-trafficked blogs, and other popular platforms, 'content recommendation' delivers 300% more CPM than other advertisement formats.
AdStyle works directly with each of the Publishers that it handles, who have access to a devoted account manager via phone, email, or Skype. By doing this, AdStyle team members and Publishers stay in touch in times of difficulty. Thus, publishers can be assured that they will get quality revenue through these account managers.
Getting Started with Ad.Style- How to Signup as a Publisher
Integrating Ad.Style to a website is as easy as it can get. Here's a rundown of the steps to be followed.
Go to AdStyle's official website and click on signup.
Enter the relevant details like- name and e-mail address. Then click on Publisher -> Sign Up.
Once your email is verified, log in to your account.
Under the Domains section of the dashboard, add your website by clicking on Add Domain and get it approved. Your entire content will be reviewed by an AdStyle team member for compliance with their restrictions.
Navigate to the Widgets -> New Widget. Then design your widget and click on save to get the widget installation javascript code.
Simply copy the code and paste it onto your website where you want it to appear.
Now, you are ready to monetize your website traffic with Ad.Style integrated into your website! You can choose from over 50 categories on Ad.Style. Moreover, it includes age restrictions and types of ratings. Publishers can pick the most relevant display ads based on content. They offer account managers to help you determine which will work best for you.
Ad.Style Review: Dashboard Overview
Ad Style dashboard provides detailed real-time reports about how views, clicks, CPCs, and CPRs are generated from your advertisements.
By analyzing these metrics, you can determine which ad makes the most money and plan your next advertisement accordingly.
This section allows you to target campaigns by GEO and multiple devices. It helps manage campaign budgets, implements conversion pixels, and gives in-depth campaign performance reports separated by different dates and times, instruments, and traffic sources.
Here, you can see the impressions, views, clicks, VCTR, CPC, VRPM, and the money earned by the published ads.
You can sort them by time, date, and domain as well. It gives you insights into which ad is doing the best or the type of content the audience engages in.
Ad.Style Review: Widget Section
You can create widgets under the widgets section by clicking on the add widget button. This would give you the widget installation javascript code; you will have to copy this code to the website where you want it to appear. If you face issues with the code installation, you can contact customer support for quick assistance.
Ad.Style Review: Domain Section
You can add a website under the domain section of the Ad Style dashboard by clicking on the add domain button and getting it approved.
For approval, an Ad Style team member reviews your entire content for compliance with their restrictions.
Their restrictions include publishing any content that involves pornography, violence, discrimination, and hate speech.
Ad.Style Review: Earnings Section
Under this section, you can see your total earnings and the payments. The payment arrives every 30 days after the end of each month, and there is a minimum of $10 before the publishers can withdraw their revenues.
Ad.Style Review: Payment Method Section
There are various payout methods through which Ad style pays its publishers. First, you need to enter your details and then select the payment method through which you want your payment.
The various payment methods include bank-to-bank transfer, online payment, payment through cheque, etc.
Ad.Style Review: Account Settings
Under this section, you can update/change your account settings, including your name, phone number, address, etc.
Ad.Style CPM Rates for Publishers
One of the essential features of AdStyle is getting a personal manager. An account manager's main objective is to maximize the CTR and total ad revenue their assigned publisher can receive from their current traffic. According to a blog by newsbuddy, the average CPM ranges between .04$-0.6$.
Ad.Style Payment Proof and Payout Methods
There are multiple payout methods available to the publishers to choose from.
Direct Deposit– Transfer funds electronically from the payer's account to that of the recipient.
Wire Deposit– Banks and credit unions use this method for traditional deposits. Funds are transferred electronically internationally through this service.
Check– A paycheck will be mailed to the address you provide.
PayPal- Online payment.
Payment is made net 30, which means that it arrives at the end of each month after the end of the month. In addition, publishers are required to have at least $50 before their revenues can be withdrawn. As aforementioned, the publisher's earnings are displayed under the earnings section.
Here's a snapshot of the payment being initiated to the publisher's account.
The Bottom Line
AdStyle promises to be one of the best advertisement networks out there. With its features like 24/7 customer support, excellent payouts, a personal account manager, and a dashboard filled with all the metrics you need, it has a lot to offer. The AdStyle may have some disadvantages but is generally deemed commendable and appropriate for all online publishers looking to add new revenue streams to their sites and plan to reach global goals.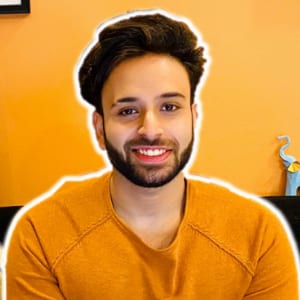 I and my team research various ad networks and can help you increase your overall ad revenue; so you could rake in more greenbacks with the best monetization platforms. Tap into the power of the online publishing business with me. I am just a mail away, so reach out to me if you want to scale up your website revenue. mail: [email protected]