Last updated on April 27th, 2023 at 10:23 am
among the most effective ways to drive consistent, high-quality traffic to your website, regardless of whether you're relaunching an old blog or creating your content plan for a new one. In order to help you master your content, we've put up a list of some of the best keyword research tools on the market. Let's get started!
Publishergrowth: The Revenue Acceleration Platform for Publishers
Blognife is elated to announce the launch of Publisher Growth- a community of publishers that helps you actively accelerate your revenue. This platform assists publishers in growing their traffic and revenue. As publishers, you can share and read reviews of ad networks and hosting companies. You can connect with other publishers to build links for growth and monetization hacks and more. This platform will help you stay up to date with the advertising and publisher ecosystem.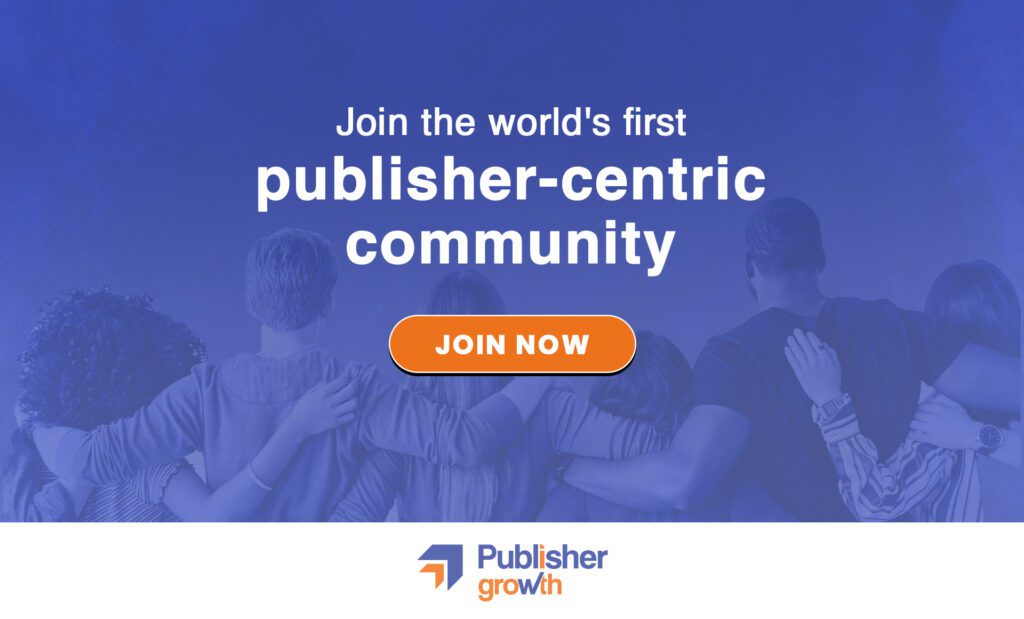 Features:
List of 200+ ad networks to monetize your site across all verticals.
Personalized site audit upon signing up on the platform that can increase your revenue.
Find all upcoming adtech conferences, webinars, and events in one place.
Stay informed with the latest adtech news across the globe.
The Benefits of Keyword Research Tools
You want to offer consumers and potential customers with interesting information. You can use keyword research to learn what your visitor is looking for. Then you can create content based on that or blog about it. It is possible to incorporate blogs, eBooks, movies, white papers, infographics, and other sorts of information. The fact that your potential customers want to learn more is significant.
If you provide material that intrigues your potential clients, they will be eager to learn more. But how can you be certain that the right audience is receiving your content? Once you begin to rank for the keywords you studied, verify your Google Analytics. The statistics can tell you whether website visitors are downloading or viewing the content.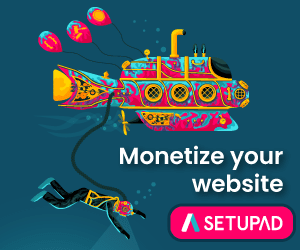 They should not leave this page and instead explore other ones on your website. If not, the crucial phrase (or words) could not be accurate enough.
By examining keyword data, you can discover more about current trends and the actions of your potential customers. Keep up with the issues and trends that are important to your readers, and use that information to inform your writing.
You may carefully create content that is applicable to your goals by understanding which keywords to target. This makes it possible for you to keep your efforts directed and focused. Remember to keep progressively adding more content. This will significantly impact the amount of traffic to your website over the long term.
Look for relevant, related keywords as your website moves up the ranks for the desired keyphrases. Increase the volume of content that emphasizes those additional keyphrases. If your site is new or isn't performing well for searches, try using long-tail search phrases.
After choosing your ideal, you must place the relevant keywords in the appropriate places. (This will significantly impact how well you rank in organic search.) Make sure your chosen term is used throughout your content, too. It should also appear in the URL, alt text, anchor text, and page title. This aids in the search engine's ability to match your content's keyword.
The biggest advantage of keyword research is that it might open up new markets for your business or organization. Additionally, it increases your visibility. It also aids in defining content that focuses on a certain theme or audience.
7 Free Keyword Research Software Tools
Here is a list of some of the free keyword research software tools that you can take a look at.
1. Google Keyword Planner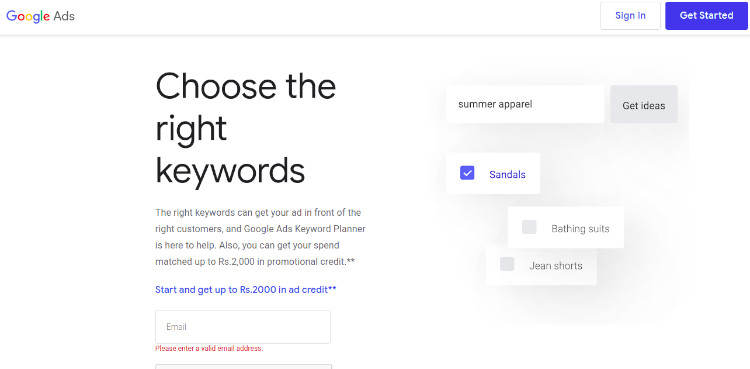 As a part of Google Ads, the Google Keyword Planner is a reliable source of information because it is offered by the industry leader in search engine technology. It is available for free, and using it is really simple.
The Google Keyword Planner's only drawback is that its keyword results are frequently constrained and don't provide some of the more sophisticated information that you'll discover on other keyword research tools.
However, it is an excellent place to start for anyone interested in SEO training or who needs to find out more about a specific keyword.
It analyses data from Google searches that have been done over time, just like other tools used for this purpose. Google's Keyword Suggestion software offers suggested key phrases along with comprehensive reports as a result of this data processing. In other words, the suggestions are accompanied by information about the typical searches a keyword receives as well as the search engine that provided them. Additionally, it provides bid estimates for every idea. By doing this, you may estimate how much money you would need to spend if you choose to use that search phrase in a pay-per-click (PPC) campaign.
Features
It can offer information on the most frequently searched keywords.
It can also provide information on how searches have changed over time.
By providing you with the recommended bid estimates for each keyword, it can assist you in choosing the advertising budget.
2. Wordstream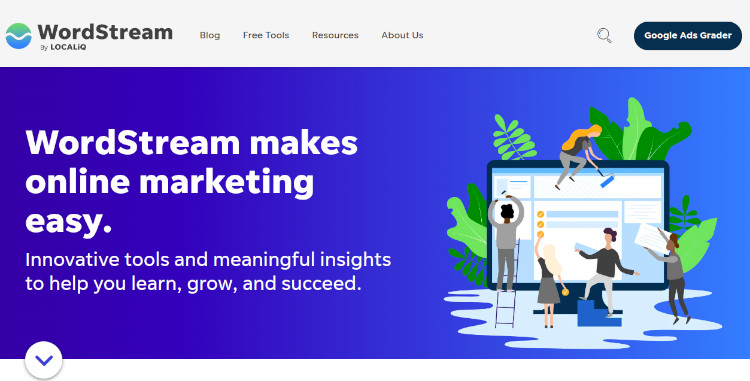 The keyword tool provided by WordStream is free. You can use its functionalities to find and export fresh keywords and performance information to be successful with Google Ads and Bing Ads. Based on a website URL, the application can propose contextual keywords.
Simply enter a keyword and choose your country and sector. You will receive a list of suggested relevant keywords from the tool. Long-tail keyword variations and their Google and Bing search traffic will be included in these recommendations.
This free keyword tool will make finding keywords quicker and simpler. The tool will offer extra details like an anticipated CPC along with the appropriate keyword results.
Features
According to your region and industry, you will find a tonne of keyword results that are pertinent to you.
It offers a keyword together with a score for competition and an expected CPC. You can prioritize tasks using this function to get the most out of your marketing money.
You can use the program to download a comprehensive keyword list in CSV format. It can be immediately uploaded to Google Ads.
It uses the most recent Google search data to provide precise and focused advertising suggestions.
3. Ahrefs Keyword Generator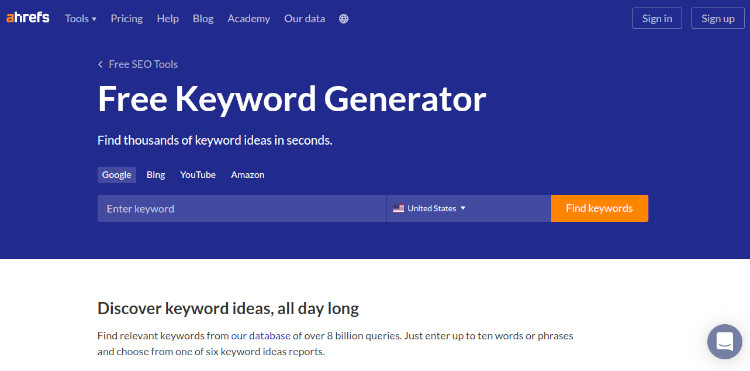 Your search traffic will increase with the aid of the Ahrefs tool. It contains features for researching your rivals. The tools for competitive analysis, rank tracking, backlink research, keyword research, content research, and web monitoring are all provided. Through its robots continuously crawling 54 billion web pages, its backlink checker tool will offer the greatest services, and the tool refreshes the index every 15 minutes.
The software can offer the precise keywords responsible for the competitor's position. It includes a sizable keyword database with about 3 billion entries.
Features
You can use Ahrefs' organic search report to research the traffic of your rivals.
Through the keyword difficulty level and the advanced keyword statistics, the tool will assist you in targeting the keywords.
The annual keyword search data that its Keywords Explorer software can provide will assist you in understanding searcher behavior and SERP ranking history.
You can learn about the content that is successful using its content research tool.
4. Google Search Console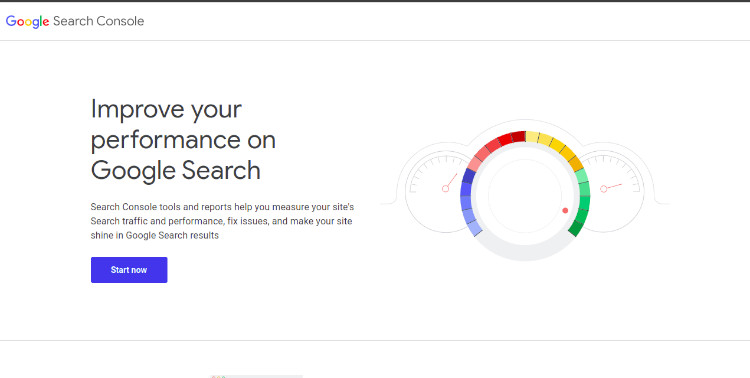 Google Search Console attempts to enhance the functionality of your website in Google searches. You can use it to identify keyword opportunities, even if its main objective is to identify technical problems that hinder your website from ranking higher on search results.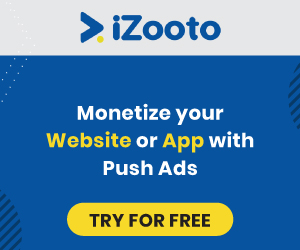 You will be able to learn specifically which search terms lead visitors to your website. Additionally, you can view the impressions, clicks, and positioning of your domain on Google search.
Even though it's not as comprehensive as the greatest keyword research tools, it's still worth looking into. Google Search Console should be familiarised by all marketers.
Features
Site administrators may locate and correct server failures and security flaws like malware and hackers using Search Console.
With the URL inspection tool, organizations can see how Google crawls, indexes, and serves information about web pages.
Free support is provided by documentation, video lessons, and a help forum for Google Search Console.
5. Moz Keyword Explorer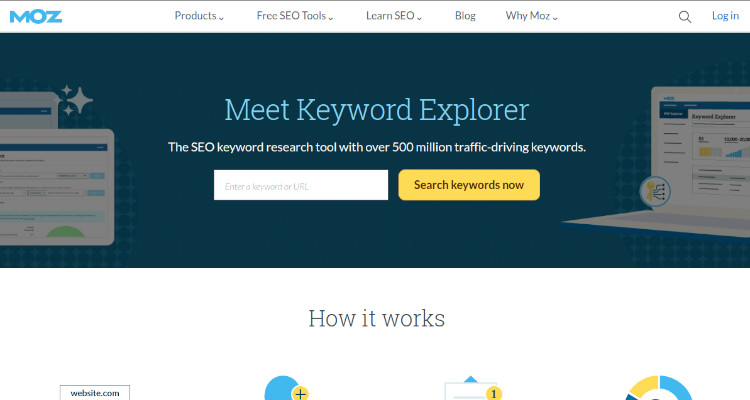 Moz Pro is an SEO tool for thoroughly monitoring the effectiveness of all inbound marketing initiatives. It offers a comprehensive toolkit for search engine optimization, including rank tracking, prospective keyword analysis, content grading, link opportunities, site audit, and even a crawl check to find broken or badly designed website elements. It also reveals how content is shared through social media channels and how that affects traffic to a website.
To get started, Moz provides free SEO tools. The Standard pack, which allows 3 Campaigns, 300 keywords, 100,000 crawled sites and more, starts at $99 after that. For agencies of growing size, the successive, more expensive tiers (Medium, Large, and Premium), available for $179, $299, and $599, offer white label reporting and provide broader keyword and activity monitoring.
Features
It accurately predicts the search volume that a keyword will receive with greater than 95% accuracy.
When using a keyword planner, comprehensive scoring enables you to group keywords by topic or area of interest.
Simple export of lists, analysis, and suggestions for keyword research into metrics-rich CSV files.
Target long-tail keywords with great importance, topics that are broadly linked, or keywords that are questions to stay ahead of the curve.
The scores for keyword volume, difficulty, and anticipated organic click-through rate aid in predicting your likelihood of ranking and generating traffic.
A SERP analysis breakdown of the components and link information at each ranking position will help you understand why sites rank where they do.
6. Keywordtool.io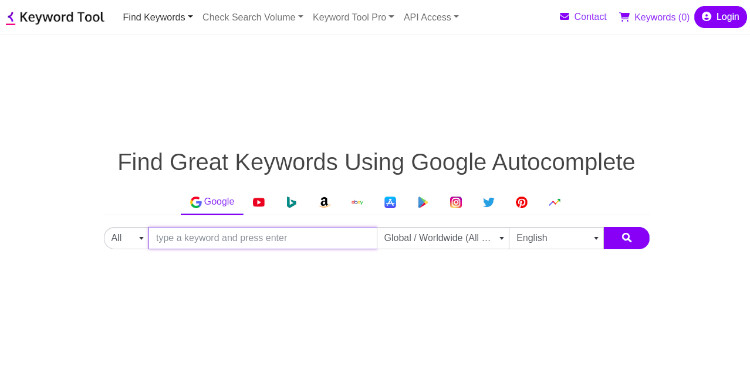 For each search query, KeywordTool.io may produce more than 750 long-tail keyword ideas. For each topic, you will discover a tonne of fresh long-tail keywords.
By prepending and attaching the search phrase (that you have supplied) to various letters and digits, it creates a long-tail keyword. These are entered into the Google search box, and the tool then removes the suggested keywords. It completes the entire procedure in a fraction of a second.
You can select a specific domain among 192 available domains using this tool. For the purpose of generating keyword ideas, you can select from 83 different languages. It is a dependable instrument that will operate in 99.99% of cases.
Features
The keyword ideas are generated by the application based on the language you are speaking and the Google domain.
It uses Google Autocomplete to produce a variety of pertinent long-tail keywords for any subject.
The software will present the derived Google Keyword suggestions in an easy-to-understand format.
In comparison to the free plan, the advanced editions offer additional features and keyword options.
7. UberSuggest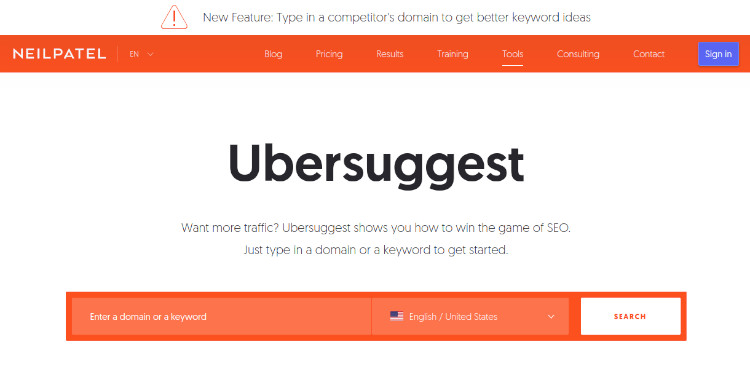 Ubersuggest is a comprehensive tool that will aid in increasing your SEO traffic. It produces more suggestions and offers a keyword tool. This tool provides features for backlink information, article suggestions, and keyword suggestions.
Ubersuggest will offer the keyword list taking into account a rival Google. It provides tools for historical data, top keywords, filtering, top pages, and other competitive analysis features.
With an intuitive dashboard, you may use a full set of SEO research tools to increase sales and site traffic. In addition, if you're at a loss for what to write next, Ubersuggest provides backlink analysis and content suggestions. It is a starter tool supplied at a great pricing point, with discounts and a lifetime plan available, even though it is not as robust as Ahrefs or Semrush.
Features
To find out the competitor's keyword page ranking, it offers a comprehensive SEO report.
Other websites may have organic keyword suggestions.
Ubersuggest aids with your understanding of the backlinks that have the greatest influence on your rankings.
For each Keyword, you can view the search volume, competition, and seasonal trends.
Based on what other users are inputting into the Google search engine, it provides a list of terms.
Based on the subjects that people are interested in, you may create better content with the aid of the keyword research tool.
The Bottom Line
This brings us to the end of our blog on the best keyword research tools. So, which keyword research tool is ideal for you? That depends on your requirements. We may not always have the same best option as you have. This is why it's crucial to take your demands into account. Do you require a basic tool for keyword research?
Or do you require a complete SEO toolkit with features like rank tracking, backlink analysis, and keyword research? It's also critical to take your budget into account. These tools can range greatly in price, especially for individuals who want numerous projects and team accounts.
Our Recommended Tools for Publishers:
Looking to Increase your Ad Revenue:
Get in touch with me for a personalised consultation and increase your ad revenue across native, display, video (instream and outstream), in-app and other verticals. I also assist in customized DFP setup, header bidding, and content creation strategy. My skype id is:
ronniedey
. Feel free to connect!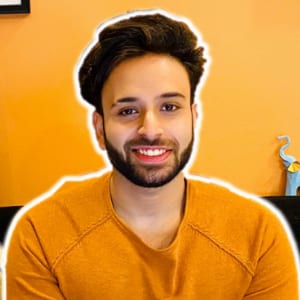 I and my team research various ad networks and can help you increase your overall ad revenue; so you could rake in more greenbacks with the best monetization platforms. Tap into the power of the online publishing business with me. I am just a mail away, so reach out to me if you want to scale up your website revenue. mail: [email protected]