Last updated on April 27th, 2023 at 05:58 pm
A paywall is a revenue method in which parts of a website or the entire site are hidden behind a wall. The readers are urged to sign up for a paid subscription in order to get around the wall. One could think of paywalls as the online equivalent of newspaper subscriptions. To access a publication's content, you must purchase a monthly or annual subscription.
Publishergrowth: The Revenue Acceleration Platform for Publishers
Blognife is elated to announce the launch of Publisher Growth- a community of publishers that helps you actively accelerate your revenue. This platform assists publishers in growing their traffic and revenue. As publishers, you can share and read reviews of ad networks and hosting companies. You can connect with other publishers to build links for growth and monetization hacks and more. This platform will help you stay up to date with the advertising and publisher ecosystem.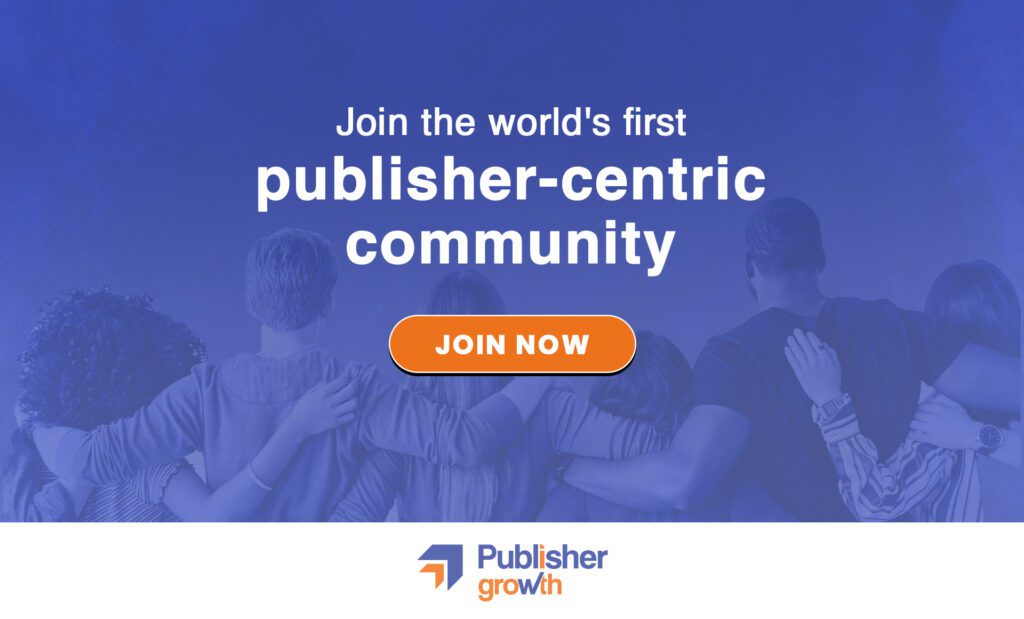 Features:
List of 200+ ad networks to monetize your site across all verticals.
Personalized site audit upon signing up on the platform that can increase your revenue.
Find all upcoming adtech conferences, webinars, and events in one place.
Stay informed with the latest adtech news across the globe.
Paywalls aid publishers in audience development, provide recurring money in lieu of advertising, and concurrently motivate the publishing industry to produce material with a greater level of value. This is similar to web push notifications.
In this post, you will go through the seven best paywall plugins for WordPress. Let's get started!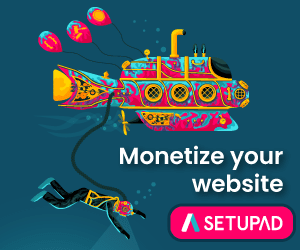 Choosing the Best Paywall Plugins for WordPress
A paywall is one type of content restriction. It restricts access to a specific section of your website so that users cannot view it unless they subscribe, make a one-time payment, or have membership status. Paywalls are probably nothing new to you. On newspaper websites like The Washington Post, these are typical:
Your individual requirements must be taken into consideration while selecting a paywall service. Take a look at the following key points:
There will be a learning experience to get through if you can modify settings and develop campaigns without assistance from the service team. But using the service will give you more discretion. The learning curve will be significantly shorter if you opt to have the support staff handle this for you, but you might have to deal with service outages for a variety of reasons.
Verify if you have accessibility to statistics on paywall campaign tracking.
To link a paywall service's software to your CRM, you must ascertain whether it has an API. This will make it easier for you to manage financial transactions and audience segments.
Your chances to test models with readers are greater the more models a paywall service offers. Your paywall solution should be adaptable since user behaviors vary.
Some sites charge readers for articles, while others demand a monthly or yearly subscription fee.
You must understand how your users consume your information or what they anticipate in order to make money from it. To avoid losing your readers, you may begin with a low-risk paywall solution and monitor the results.
7 Best Paywall Plugins for WordPress: 2023
1. Leaky Paywall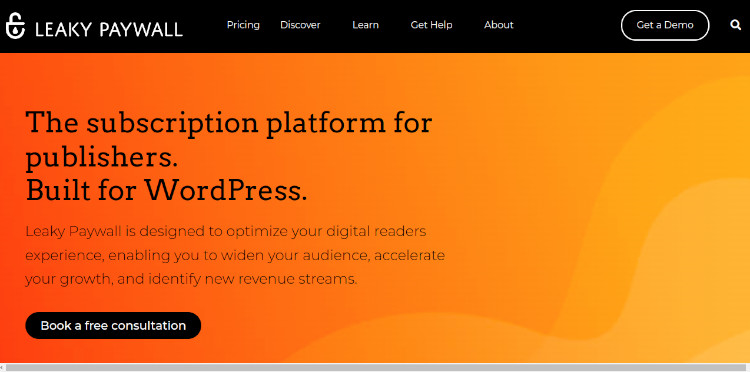 When looking for the most adaptable paywall for WordPress, Leaky Paywall is a top recommendation. It is intended to expand the conventional method of content marketing by promoting your digital material in search and social media. It enables you to meter, give freemium accessibility, lockdown, and open access. Publishers have control over access to articles, categories, iOS & Android apps, premium archive content, etc., with Leaky Paywall. Additionally, this system interfaces with third-party CRMs, fulfillment companies, and email services.
All website owners should appreciate Leaky Paywall because the company provides a free demo to examine how the plugin functions with your site. Access a number of additional Leaky Paywall add-ons and plugins, including a nag popup plugin that informs users how many posts they can read before they must register.
Open source Leaky Paywall enables news organizations and online magazines to build email lists, earn money from subscribers, and produce fresh content. The standard, hybrid, and metered paywall types are among the paywall types that this plugin supports. You can accept payments from subscribers via PayPal, RunMags, MagHub, and Stripe if you use the Leaky Paywall. With a metered paywall and different subscription tiers, the cost is justified because you get personalized service for all of your inquiries.
Features
The use of incognito browsing might be limited to improve conversion rates.
It gives useful information based on the actions of website visitors and subscribers.
To organize your content, use post types, tags, categories, and taxonomies.
2. Memberpress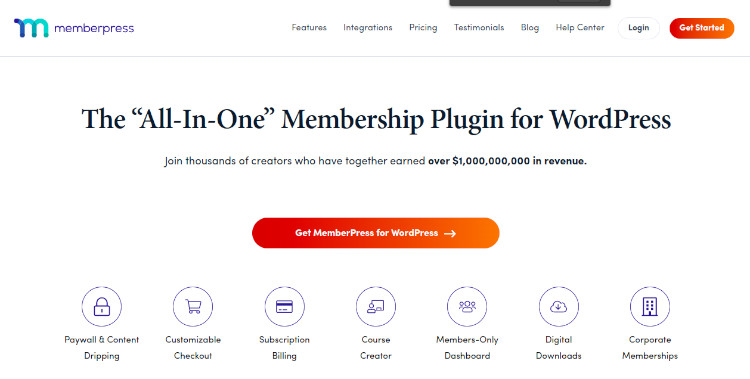 The MemberPress WordPress plugin offers a number of features not present in any other plugin on the market right now. Additionally to building content-sharing membership platforms, it offers tools for users of all ability levels.
With MemberPress' simple setup process, it is simple to restrict access to specific pages, posts, files, and categories.
Additionally, MemberPress allows you to build password-protected forums like bbPress, which can significantly improve your membership retention rates. With the help of this plugin, you can also create discount codes to improve your membership retention rates.
The plugin has certain restrictions. It solely provides assistance for widely used membership website management tools. However, it is not integrated with a few other common services.
The plugin is simple to expand. To add any third-party services you need for your website, you can employ a developer.
This plugin gives users a personalized learning experience that aids them in finishing their studies, making it simple to publish and sell blogs and articles online.
The MemberPress plugin offers nicely designed price pages that may be modified for your website and made available to your website's visitors, in contrast to the Leaky Paywall plugin. Setting up and managing this plugin doesn't require any coding knowledge.
Features
It accepts PayPal, Authorize.net, and Stripe payments.
It offers the option to subscribe to or unsubscribe from the service, and access can be approved or prohibited.
It enables you to be sure that prospective students will enjoy your course.
It enables you to set up different access limitations for posts, categories, pages, tags, and files.
It allows you to deliver stuff gradually over a period of time.
3. Steady for WordPress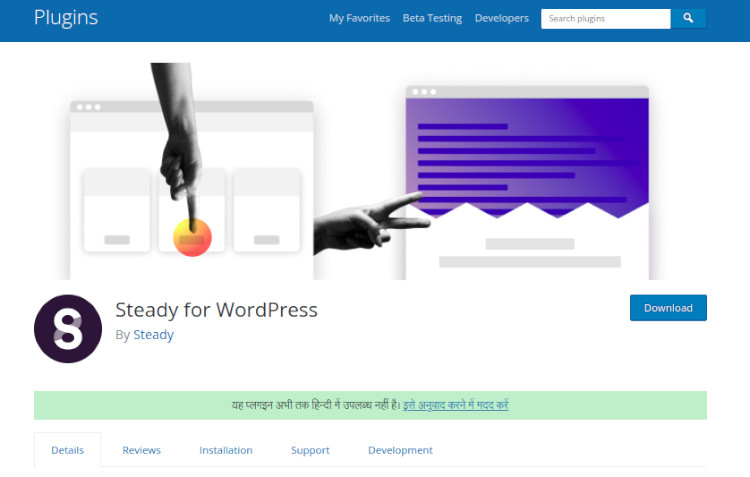 Steady allows readers and listeners to become members and support the initiatives they can't live without.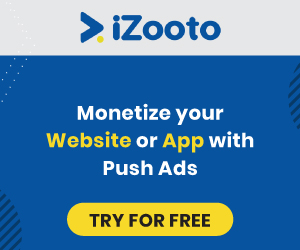 Members provide enduring support for initiatives and individuals because they want to, not because they are required to. Members exhibit greater loyalty and dedication than subscribers.
Features
Your supporters give you regular or yearly payments. You can customize the costs to best suit your project and provide a range of price points.
Set financial objectives to motivate potential members.
You can set up a paywall to guard members-only content with a few simple clicks.
Your ability to inform them that an ad-blocker has been found and encourage them to become a member is made possible by Steady.
Tax preparation and billing are handled steadily. Every month, you get your money.
10% of your earnings go to Steady, but only after you start making money.
Direct debit, credit card, and PayPal are all accepted as forms of payment.
4. Conscent.ai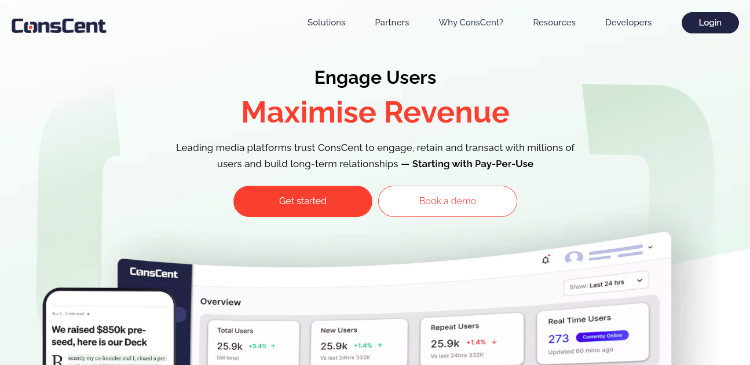 ConsCent offers a unified picture of registered members, micro payers, and subscribers to help users better understand one another, deepen engagement, and increase revenue growth. ConsCent is a one-stop shop for increasing the content's net worth.
Features
Obtain actionable insights about anonymous consumers' online activity and consumption patterns in order to improve the discovery of premium content.
Analyze anonymous and logged-in customers' website and app traffic to better understand their behavior and how they consume information. Even use the marketing APIs from ConsCent to map and analyze your efforts.
Develop customized user segments and groups based on interests, location, online activity, and purchasing habits using ConsCent's analytics. To customize campaigns and provide better content recommendations, make custom user journeys.
With ConsCent's global login and an interoperable wallet, you can minimize login and payment friction while increasing income opportunities. Pay-per-use and subscription transactions can all be combined behind a single barrier. Integrate in 30 minutes to start earning money right away.
5. Cleeng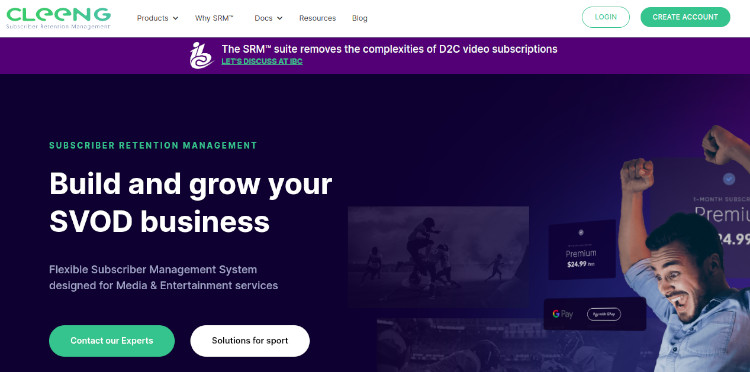 Cleeng is the paywall plugin for you if you're a video creator and all of that content is just sitting there generating no income. The plugin is made to assist you in starting your own small Video-On-Demand channel so that you may gain subscribers and even check out in-depth feedback from these fans.
Cleeng is an effective one-stop shop that offers security and commerce solutions for premium films. Brands like Coxhub, TVN Chile, IMG, Cirque du Soleil, and NHRA depend on the Cleeng platform to monetize video content, demonstrating the technology's viability.
Features
On most devices, the technology offers paywall and authentication experiences.
Rich statistics reveal the level of engagement and financial commitment of video viewers.
Adapt subscription experiences to the user with a complete testing toolkit.
6. Mediapass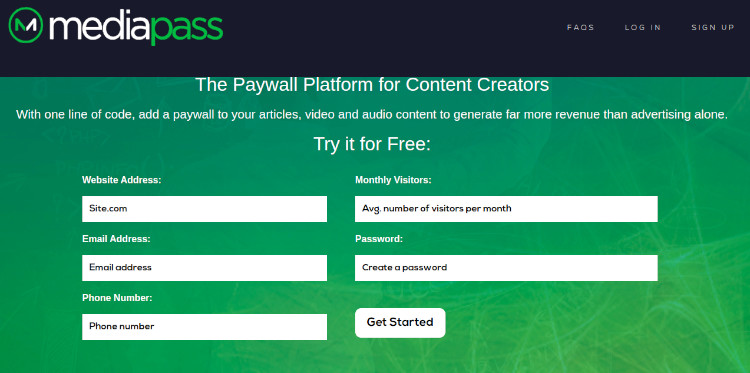 MediaPass is a paywall system that adapts to any device the customer is using. It guarantees publishers 5–20X more money than traditional advertising. It may be built with just one line of code and offers defense against ad blockers and CPM compressions. It offers the possibility to display MediaPass to an unlimited number of users and supports both freemium and metered paywall systems. By allowing you to test the content gating and gain an understanding of how your audience behaves; this aids in maximizing the exposure for the majority of users.
Mediapass has focused its efforts on making the Publisher Dashboard better for the time being so that it can offer you a lot more sophisticated offering, income tracking, and real-time optimization. The Publisher Dashboard provides all the extra features a standalone product should have, in addition to the plugin-like ease of use!
MediaPass offers hundreds of publishers the simplest method to earn three times as much money by selling subscriptions to articles, blogs, or videos.
Features
Online tracking of your recurring income is simple.
You can manage subscription pages for various articles or topics with ease.
Subscriptions by category, tag, and user are also options.
Websites employing MediaPass are not required to have merchant accounts.
Roundup: The Bottom Line
You can censor your content and monetize your website by putting up a paywall. You can request one-time donations, recurring contributions, or even full memberships that grant users access to a member portal from your readers.
The aforementioned plugins each have unique characteristics and functionalities. They all provide different solutions for how to put up a paywall on your WordPress website. The plugin you select should complement the information you are providing.
For instance, you can use the pay-per-view, Leaky Paywall, or Memberful plugins if all you need is a straightforward paywall to hide the information on your WordPress website.
Use one of the subscription plugins if you wish to do more with your website than merely post premium content. This implies that you should produce a range of content for different subscription tiers, online communities, goods, and so forth.
We recommend you to develop a list of objectives for your WordPress website and company before selecting the plugin that most closely aligns with your vision.
Our Recommended Tools for Publishers:
Looking to Increase your Ad Revenue:
Get in touch with me for a personalised consultation and increase your ad revenue across native, display, video (instream and outstream), in-app and other verticals. I also assist in customized DFP setup, header bidding, and content creation strategy. My skype id is:
ronniedey
. Feel free to connect!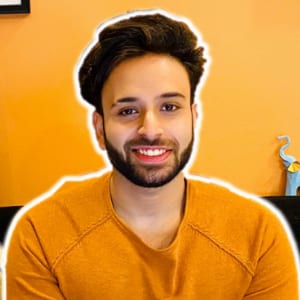 I and my team research various ad networks and can help you increase your overall ad revenue; so you could rake in more greenbacks with the best monetization platforms. Tap into the power of the online publishing business with me. I am just a mail away, so reach out to me if you want to scale up your website revenue. mail: [email protected]