Last updated on June 28th, 2023 at 02:25 am
The idea could have seemed overwhelming if you've considered generating income from your website. There are numerous ways to make money from your website. While launching advertisements could be your initial instinct, monetizing your content is a better option.
Publishergrowth: The Revenue Acceleration Platform for Publishers
Blognife is elated to announce the launch of Publisher Growth- a community of publishers that helps you actively accelerate your revenue. This platform assists publishers in growing their traffic and revenue. As publishers, you can share and read reviews of ad networks and hosting companies. You can connect with other publishers to build links for growth and monetization hacks and more. This platform will help you stay up to date with the advertising and publisher ecosystem.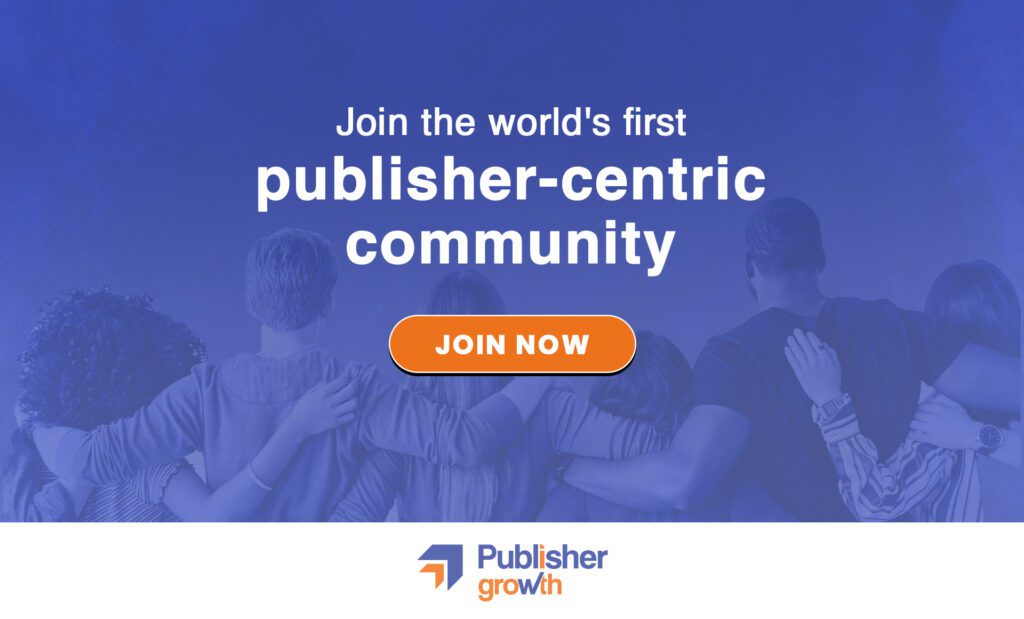 Features:
List of 200+ ad networks to monetize your site across all verticals.
Personalized site audit upon signing up on the platform that can increase your revenue.
Find all upcoming adtech conferences, webinars, and events in one place.
Stay informed with the latest adtech news across the globe.
You have greater control over your money when operating a content-driven site with a paywall plugin than with an ad-based revenue structure. If your website already contains premium material, you may set this up with ease by utilizing the Zlick plugin. Zlick is a self-service platform that allows content producers to manage their subscriptions and offer premium content in one place.
About Zlick
You can make money from it whether you write all of your own content or you hire authors to write guest posts. You may sell your premium content and have good control over your revenue creation if you don't put all of your eggs in the commercial basket. You may quickly and easily install a paywall on your WordPress website with the Zlick paywall plugin.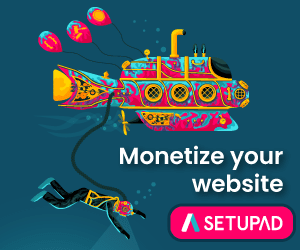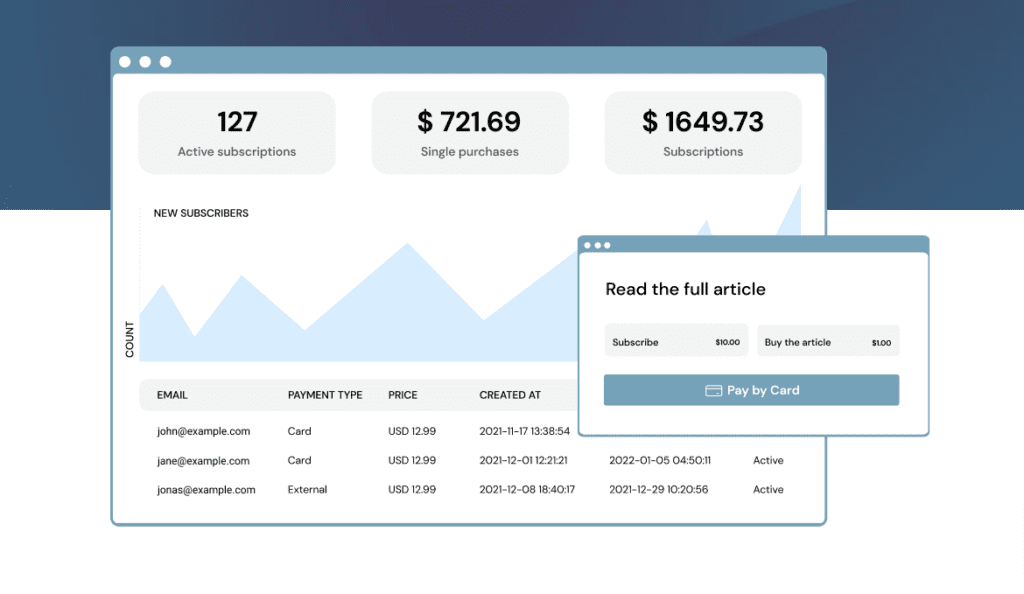 You can concentrate on content quality using Zlick. According to Zlick, subscription-based revenue offers you the incentive to focus on the quality of the content, whereas ad-generated revenue frequently results in clickbait and low-quality content. Giving yourself more control over the information on your website would benefit you and your users. Zlick gives you the means to monetize your premium content, so you may create a business around it if you'd like to move away from adverts and toward subscriptions.
In addition, Zlick does not use JavaScript but a server-side solution. As a result, it is impossible to go around the paywall, and you won't have to worry about the script being hacked and costing you money.
Benefits for Publishers: Why Should You Use Zlick WordPress Paywall Plugin?
World-class monetization: With the fewest steps required for end users to complete their subscription or purchase, Zlick offers the paywall with the highest industry conversion rate.
Understand which content sells: View your data in detail, including payments, subscribers, and the content you sell. Use this data to determine the content that provides the most value to your audience and produces more of that kind of content.
Upsell to your subscribers: Zlick comes with a special tool for newsletter distribution. Use this to maintain your group's cohesiveness or pitch your subscribers on other products.
Behavioral analytics: Utilize powerful analytics to monitor site visitor behavior and monetization information. View every aspect, including ARPU and monthly revenue.
Supports all media formats: Sell access to all types of content that have been locked. Logs, e-courses, podcasts, streaming, and more may all be found in one place.
Only pay when you get paid: With Zlick's Starter plan, you only pay when you get paid. Its transaction-based cost makes your success the top priority.
Zlick Review: The Complete Getting Started Guide
It won't take more than ten minutes to set up your paywall and start taking fees from your clients. Your bank account will automatically receive the payments. The setup can take a record-breaking 6 minutes and 35 seconds. You can Signup with Zlick and follow the steps below –
1. Set up your pricing (19s)
Go to Settings → Monetization plan in Zlick Add a name for your subscription. It will be displayed on the paywall widget as well as transaction statements. Choose a name that is clear and connected with your business. Subscription pricing is on a monthly basis, and single article price is for one-time purchases.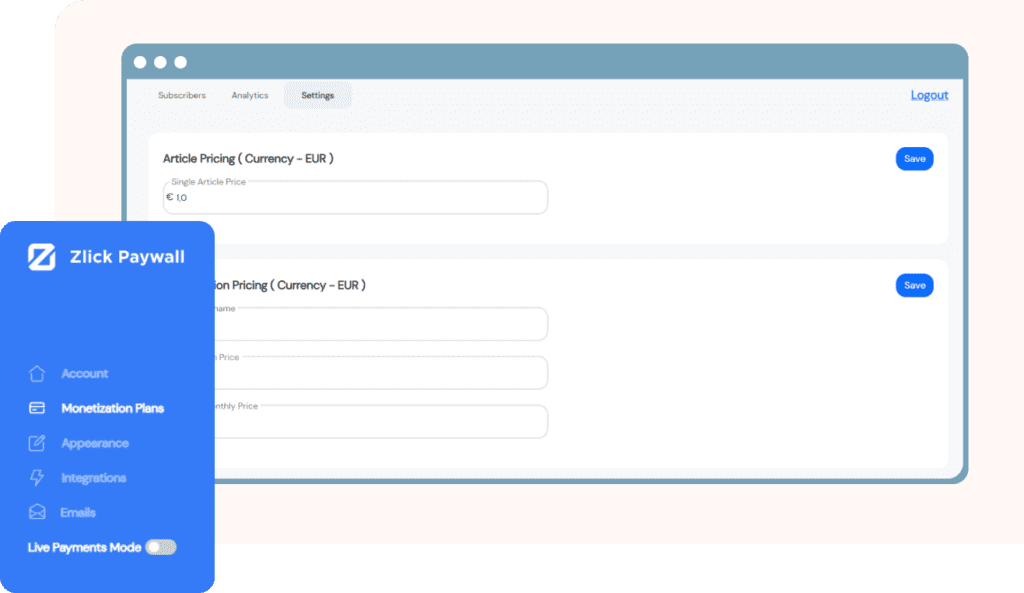 Go to Settings → Appearance in Zlick to personalize the paywall widget (the one that your customers will interact with) with your brand identity: change colors, customize texts, and provide a link to your terms and conditions.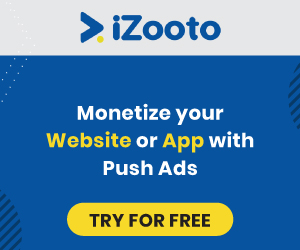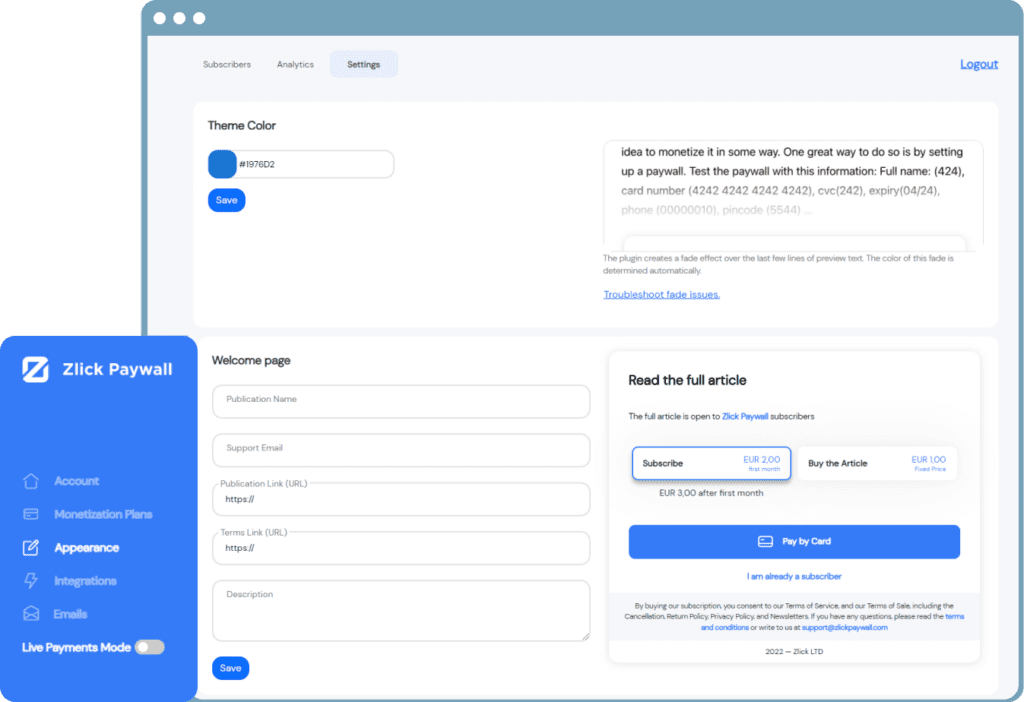 3. Install the Zlick Paywall plugin to your WordPress site (47s)
In WordPress, navigate to Plugins → Add new
Search for Zlick
Install and then activate the Zlick Paywall plugin
After activation, access it from the menu on the left (Settings → Zlick)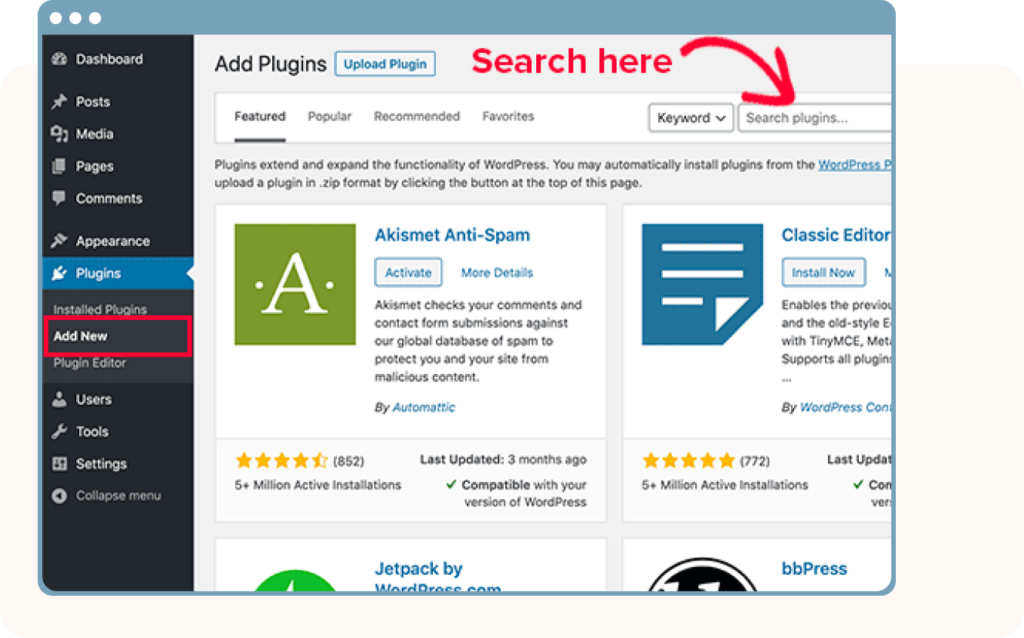 4. Connect your Zlick account with your WordPress site (26s)
Go to Settings → Integrations in Zlick
Copy Publisher ID and API Key
Navigate to Settings → Zlick in WordPress
Paste the values there
Save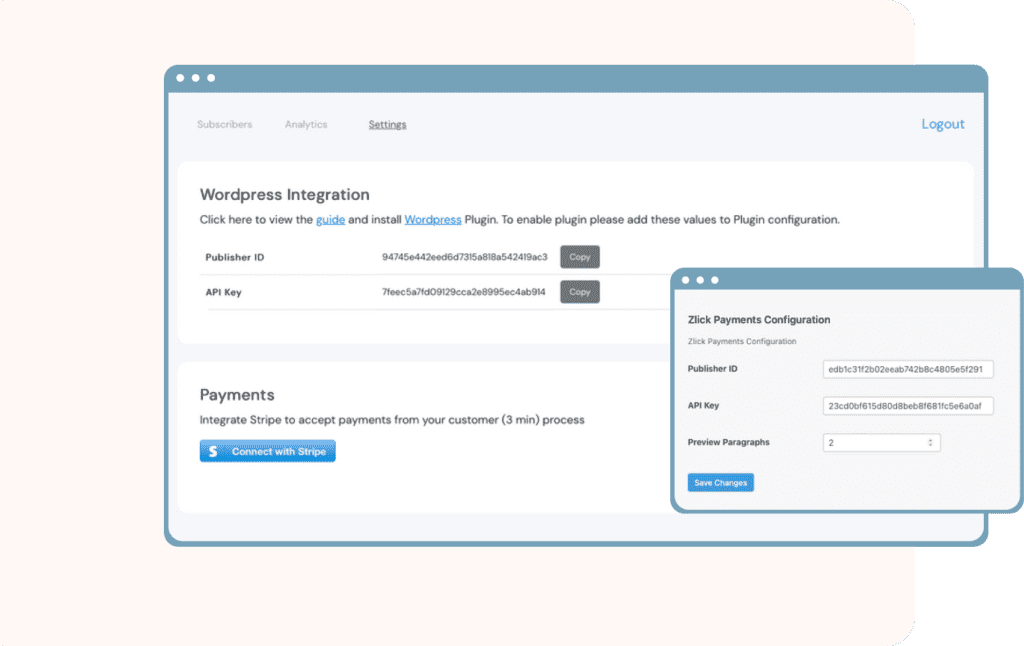 5. Connect Stripe with your Zlick account (3m 53s)
Go to Settings → Integrations in Zlick
Click on Connect with Stripe button
You will be taken through their 4-minute registration process after which you'll be ready for transactions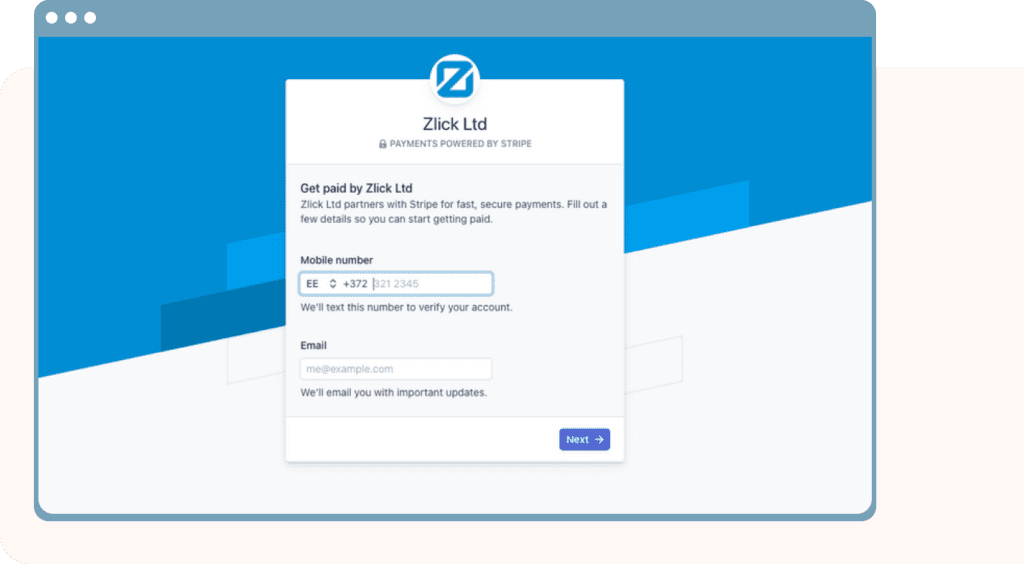 6. Choose which articles will be monetized (20s-10min)
In WordPress, go to the edit post page
Scroll down and find the Zlick Settings area
Select the checkbox to enable the paywall for this article
**You can also bulk edit the premium status of the articles, e.g. if you want to monetize hundreds of articles at once. Go to the "Posts" page and use the WordPress' bulk edit tool to mark the required articles as paid or free.
7. Turn on Live Payment Mode (3s)
Find the Live Payment Mode button from the Settings
Flick it on, and you are ready to accept real money.
You can hop between Testing and Live environment with this switch.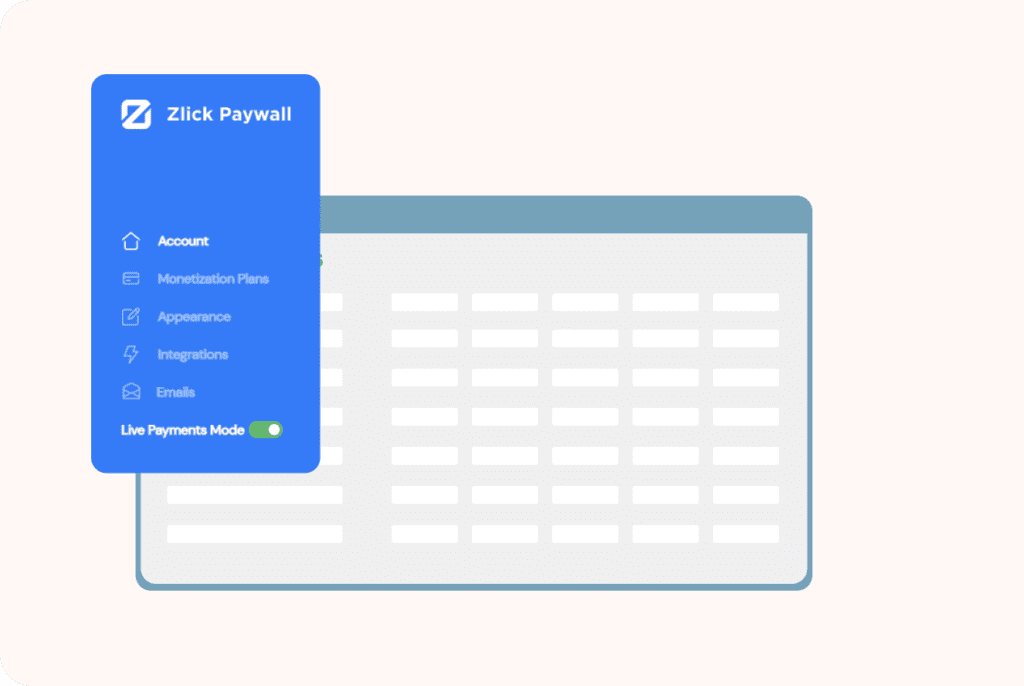 Why Should You Consider Zlick over Other Plugins?
There are a plethora of paywall plugins in the market, but what makes Zlick stand out? Here are some reasons why you should consider Zlick over other plugins.
Visitors don't need to create an account or download any apps to access paid content; it only takes one click. Using Zlick, you can pay per post or subscribe for premium access.
2) Everything you need in one plugin
Its feature set helps to increase your following and monetize your content. The gateway connects your CRM, analytics dashboards, and content marketing toolkit. Integration is as simple as submitting material, and mixing and matching plugins is no need. You can manage your revenue, change button colors, edit membership fees, and much more with Zlick Portal in minutes.
3) You can't go wrong with Zlick Paywall
There are no unnecessary, broken bells and whistles. Only the essential elements you require to monetize and scale your content have been included in Zlick. Anyone may utilize it and increase their subscriber base because it is straightforward and reliable.
Zlick Pricing Plans: Get Started with Zero Upfront Cost
With Zlick, creating a paywall is free. However, they have a transaction fee-based, tier-based pricing structure.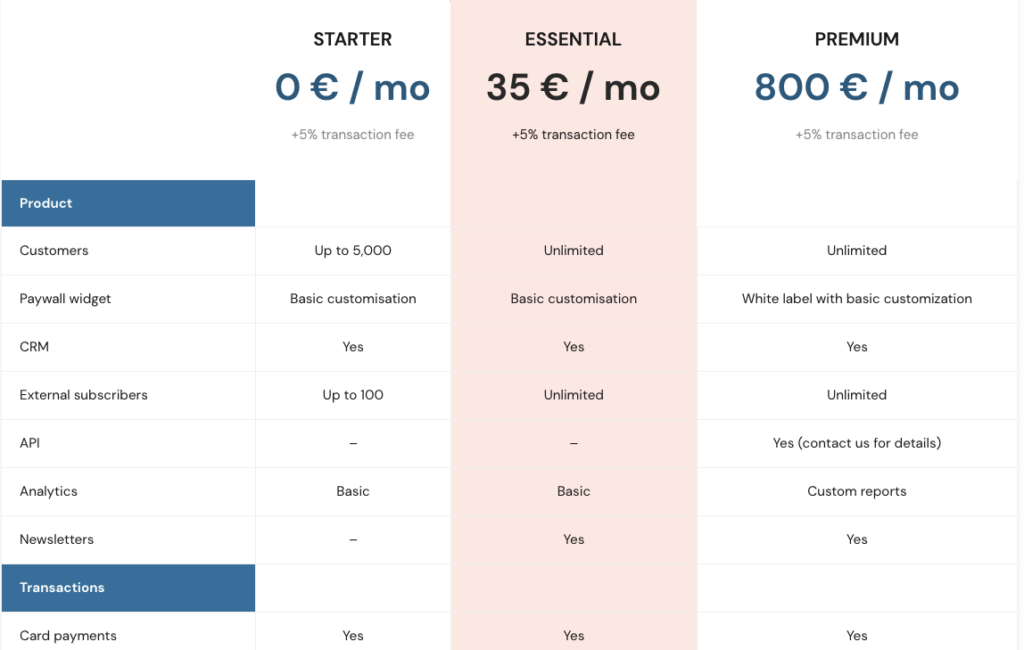 Starter: The Starter plan is free of cost.
Essential: The Essential plan starts with the price of 35 Euros per month
Premium: The Premium plan starts with the price of 800 Euros per month
FAQs: Getting Started with Zlick
Can I use Zlick for free? -Yes, you are free to use Zlick as long as you like for free. By default, your account will be in testing mode. The platform won't charge you until you turn on live payments. Once you go live, It won't charge you unless you get money (on the Starter plan). So, you don't need to make any commitments.
Is Zlick secure?– Yes, Zlick is a safe and secure plugin. Your data will be encrypted with 256-bit SSL encryption technology. It doesn't store your credit card details.
Can I use Zlick on a non-WordPress site?-No, Zlick is only available on WordPress. However, you can request them if you want to use them on a different platform.
The Bottom Line
If you've struggled to generate revenue through ads, are tired of displaying ads, or simply want to grow revenue in another way, a subscription service based on quality content that you manage could be the answer. You can transition from ad-generated income to subscriptions with the use of the Zlick paywall plugin. You might start a company that relies on your premium content rather than advertisements in about ten minutes.
Our Recommended Tools for Publishers:
Looking to Increase your Ad Revenue:
Get in touch with me for a personalised consultation and increase your ad revenue across native, display, video (instream and outstream), in-app and other verticals. I also assist in customized DFP setup, header bidding, and content creation strategy. My skype id is:
ronniedey
. Feel free to connect!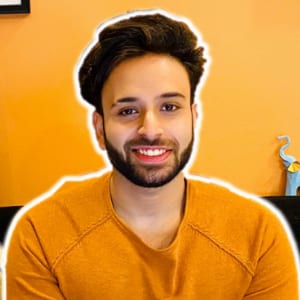 I and my team research various ad networks and can help you increase your overall ad revenue; so you could rake in more greenbacks with the best monetization platforms. Tap into the power of the online publishing business with me. I am just a mail away, so reach out to me if you want to scale up your website revenue. mail: [email protected]