Last updated on January 25th, 2023 at 04:20 pm
AdSense, Chitika, Media.net, Infolinks- These were some of the early advertising networks; thus, every publisher or blogger knows about them. I have tried a lot of ad networks, and obviously, Infolinks was one of them. However, it has been years since I tried Infolinks and the CPMs were not up to my expectations. However, after being intrigued by their new ad formats and SSP integrations, I thought of giving them a try again.
Publishergrowth: The Revenue Acceleration Platform for Publishers
Blognife is elated to announce the launch of Publisher Growth- a community of publishers that helps you actively accelerate your revenue. This platform assists publishers in growing their traffic and revenue. As publishers, you can share and read reviews of ad networks and hosting companies. You can connect with other publishers to build links for growth and monetization hacks and more. This platform will help you stay up to date with the advertising and publisher ecosystem.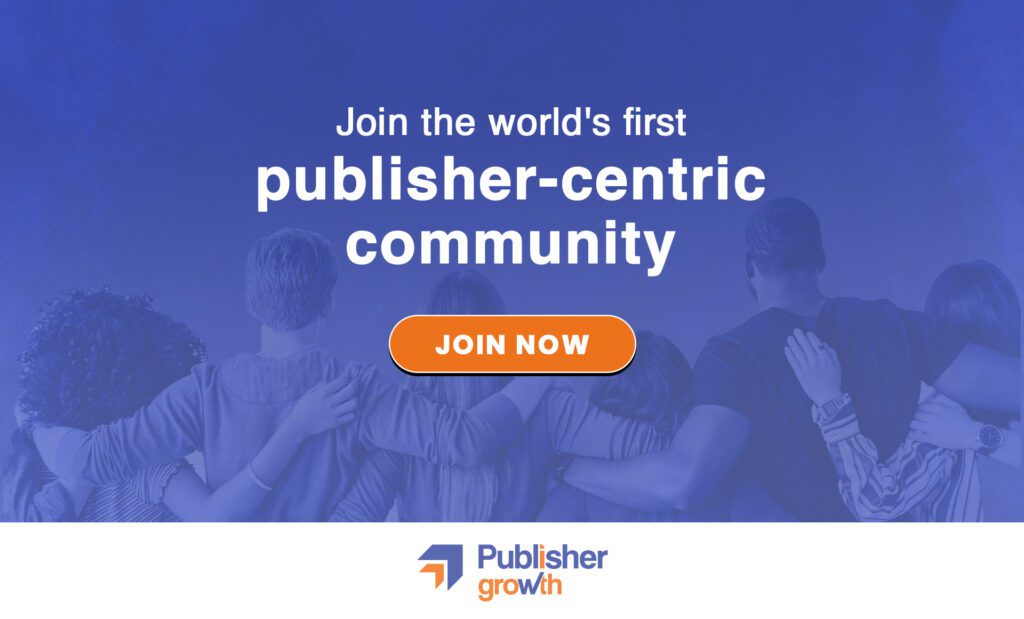 Features:
List of 200+ ad networks to monetize your site across all verticals.
Personalized site audit upon signing up on the platform that can increase your revenue.
Find all upcoming adtech conferences, webinars, and events in one place.
Stay informed with the latest adtech news across the globe.
The results have been positive so far, and I believe there is a reason for you to try Infolinks again (if you have tried them before). I tried to make this review comprehensive to ensure you have the best experience using Infolinks.
Why Do I Recommend Infolinks? – The Advantages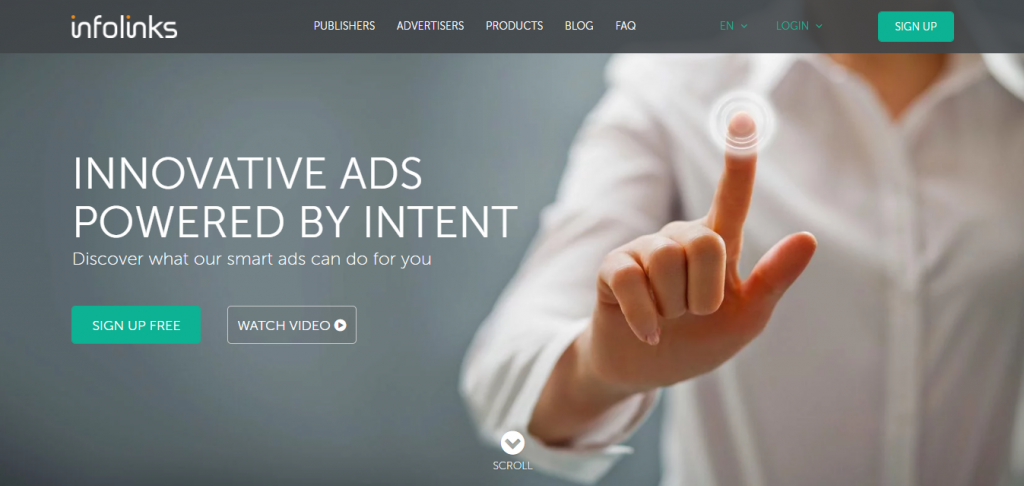 Most small publishers find it difficult to signup with an AdSense alternative that can generate additional revenue. Most adtech platforms have a minimum traffic requirement of 500,000 visitors or $1000 monthly, and many publishers don't qualify for this threshold. I have reasons to believe that Infolinks can be a solution for these sites. Here is the reason why I recommend using Infolinks.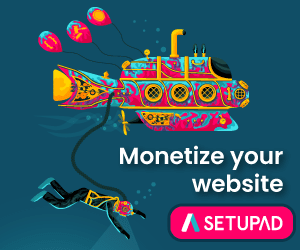 1.Fast Loading Ads: Infolinks has turned into an SSP with demand from leading exchanges and other SSPs ( Appnexus, Pubmatic, Rubicon, Google, Openx, Yahoo, Xandr, and Criteo, to name a few). However, most SSPs are issues with ad loading speed since more header bidding partners can slow down the ad loading speed. Infolinks seems to pass the test, and their ads load pretty fast without compromising on the user experience.
2. High Viewability = Higher eCPMs: Infolinks has been in the industry for a long time and has mastered the art of viewability. Infolinks has a viewability of 90%, one of the highest in the industry for any SSP. Since most open exchanges take viewability into account, the eCPMs you will be generating from Infolinks would be pretty decent.
3. Integrated SSPs: Infolinks has partnered with a number of leading ad exchanges, DSPs, and SSPs to provide monetization for publishers. Some integrated platforms include Appnexus, Pubmatic, Rubicon, Google, Openx, Yahoo, Xandr, Index Exchange, Yahoo, Lijit, One tag, and Criteo. So, enough demand partners can bid on your site if you have a good volume of inventory and quality traffic. Additionally, Infolinks doesn't have a strong site approval criterion making it some of the best AdSense alternatives for small and medium publishers.
4. Smart Refresh Ads: The ads served by Infolinks have a smart refresh feature that is automatically activated. So, based on user scroll, their technology is able to auto-refresh the ad units without bringing down the eCPMs in the long run.
5. Higher Earning Potential: It is one of the best AdSense alternatives for small and medium-sized publishers because their current integrations with SSPs, faster ad loads, and high CPM ensure a higher earning potential for blogs and websites. If you are using AdSense, running ads from Infolinks again can boost your overall ad revenue to a great extent.
Infolinks Review: List of Ad Formats for Publishers
Take a sneak peek at the different ad formats available and offered by Infolinks media.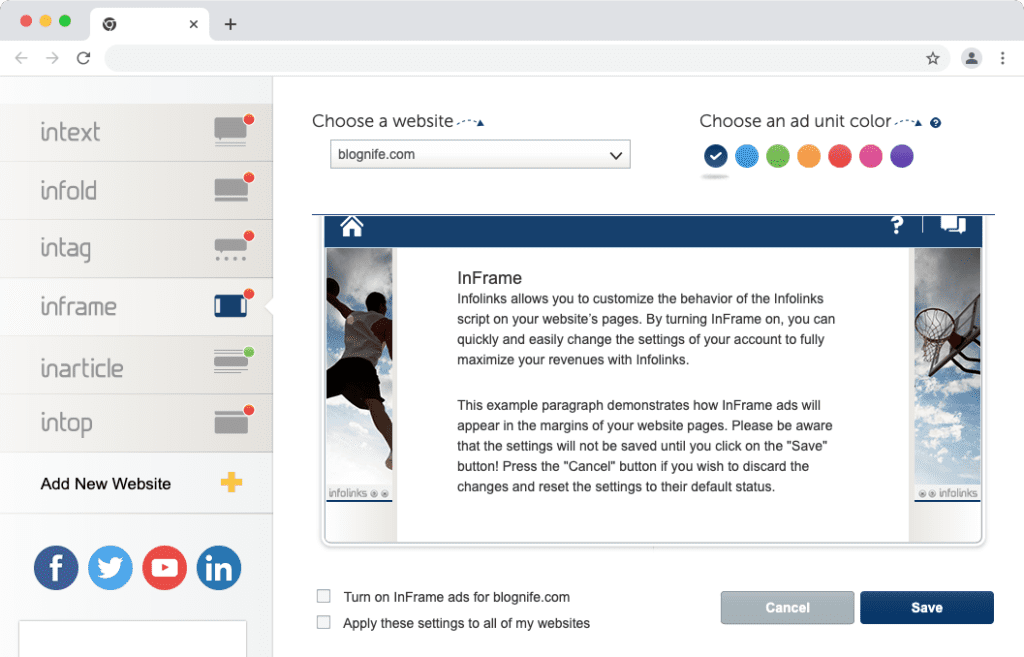 1) In-text: The in-text ad format automatically highlights certain words and phrases in a link-styled format either by dotted or double underline and is monetized with smart ad units.
2) In-fold: The in-fold ad unit pops from the button of your screen (center, left, and right) and is controlled by how the user navigates. The ad sizes include 728×90 and 300×250. They remain on the screen for a few seconds to ensure 100% viewability.
3) In-tag: The in-tag ad format creates a tag cloud at the bottom of your webpage after scanning the keywords of your webpage.
4) In-frame: In-frame ads are sticky 160×600 ad units that appear on both sides of the desktop version of your site. These ads refresh automatically and have a cross button. If a visitor clicks on the cross button, the ads disappear and are not shown further. I recommend activating in-frame ad units if you have a blog with good reading time.
5) In-article: In-article ad units are automatically displayed as a visitor scrolls down through the content. They are usually displayed within the web page's first few paragraphs and are responsive. I suggest you active in-article ad format for some additional revenue boost.
6) In-top: In-top ad format sticks to the top of your web page and can be switched ON/OFF for desktop or mobile traffic. I would definitely be recommending this format since it can generate significant revenue for mobile traffic due to its auto-fresh functionality and 100% viewability. This format alone can significantly boost your advertising revenue compared to other Infolink ad formats.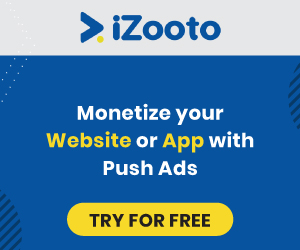 How to Signup with Infolinks? – A Stepwise Guide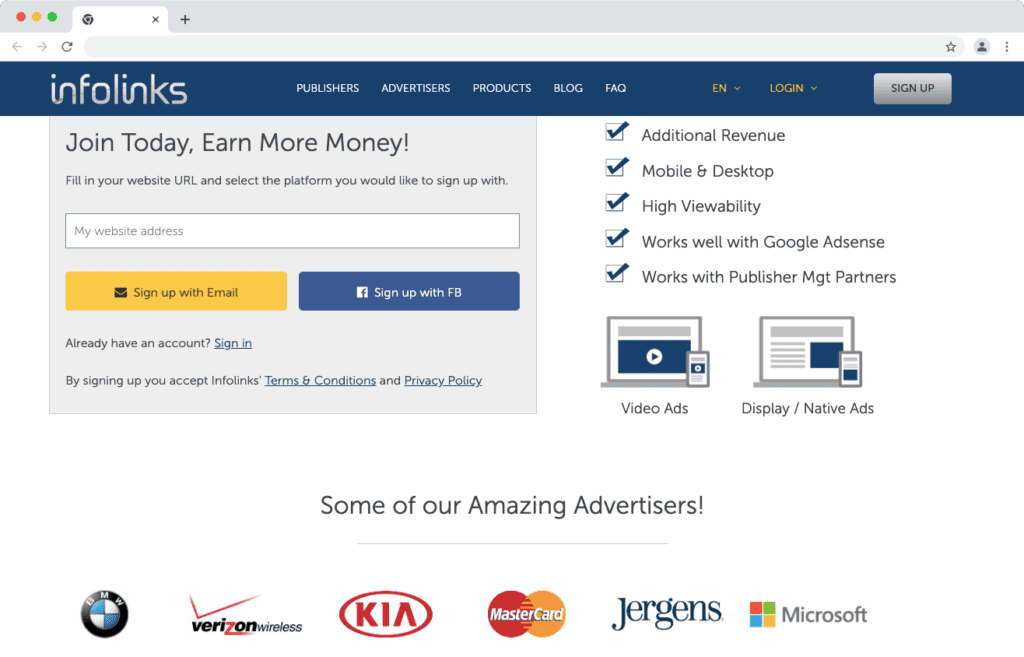 You need to signup with Infolinks media here.
After completing the signup process, you need to add your website and request approval from the team.
You need to place the Infolink script before closing your </body> tag on all pages where you want their ads to appear. If you are using WordPress, install the 'Header and Footer' plugin. Once installed, activate the plugin, go to 'Settings', and click on 'Header and Footer.' Under the header and footer tab, scroll down to find this text 'BEFORE THE </BODY> CLOSING TAG (FOOTER)' and place the Infolinks ad code here.
You need to update your ads.txt file to include Infolink's ads.txt lines. Install the plugin 'File Manager', and you can have access to the root directory of your WordPress site, where you can open the ads.txt file and include the ads.txt lines. Once done, wait for the Infolinks team to approve your site.
Once your site is approved, head over to the Customize section and enable in-top, in-frame, and in-article ad formats. These ad formats will maximize your overall ad revenue.
Infolinks Dashboard Overview for Publishers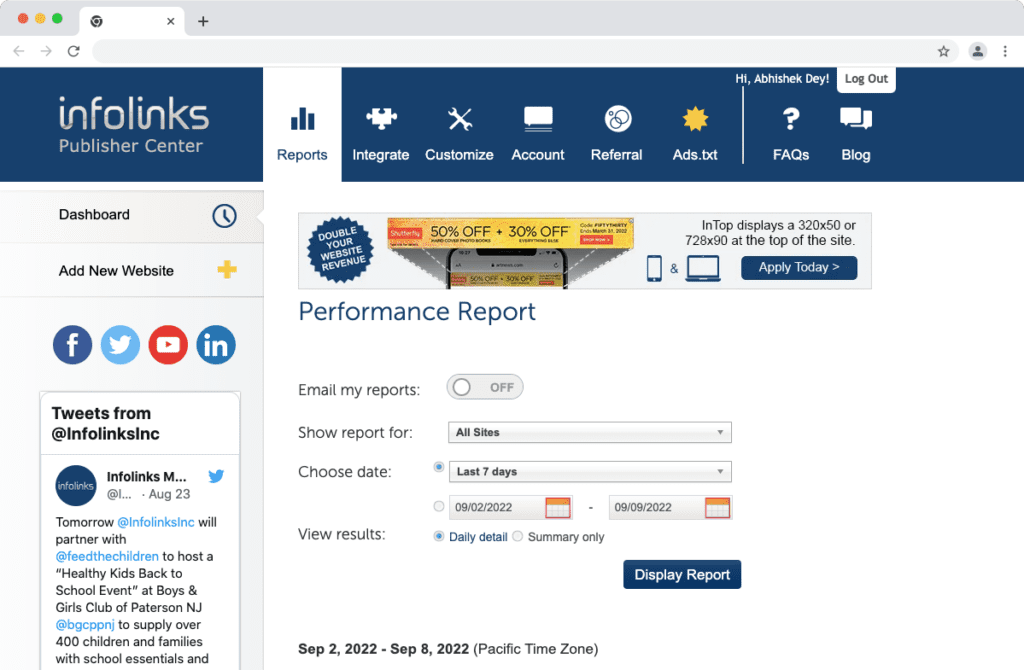 Infolinks has four major tabs under its dashboard: reports, integrate, customize, and account.
Reports: You'll find the site level reporting for the last 7 days as default. You can customize the date range and also enable 'email reports.'
Integrate: In this section, you'll find the ad codes of all your sites. Simply copy and paste them where you want the ads to appear. You have code instructions for WordPress, custom sites, blogger, and drupal.
Customize: You need to choose a website from the dropdown and customize the ad formats as per your choice to maximize your earnings. I would recommend in-article, in-frame, and in-top ad formats.
Account: The account section has the earnings and your payment history. You can update your payment settings, add a website, update your account information, and more.
Infolinks CPM Rates for 2023 (for Publishers)
Infolinks doesn't provide countrywise CPM rates. However, the CPM rates offered by Infolinks are around 20-40 cents for worldwide traffic and 80 cents to a dollar for tier one traffic. The rates above are basically for news and general-purpose sites. For niche sites, the CPM rates can be 1.5-2X the regular average rates. You can check the earnings report to have an in-depth look at the overall CPM rates provided by Infolinks.
Infolinks Earnings Report for 2023 (for Publishers)
Here is a quick overview of the earnings report and the CPM rates provided by Infolinks. As you can see from the table, Infolinks provides you the following metrics- net page views, ad impressions, impression eCPM, and overall earnings. The majority of the traffic on this blog is from India, and I believe the CPMs are pretty good.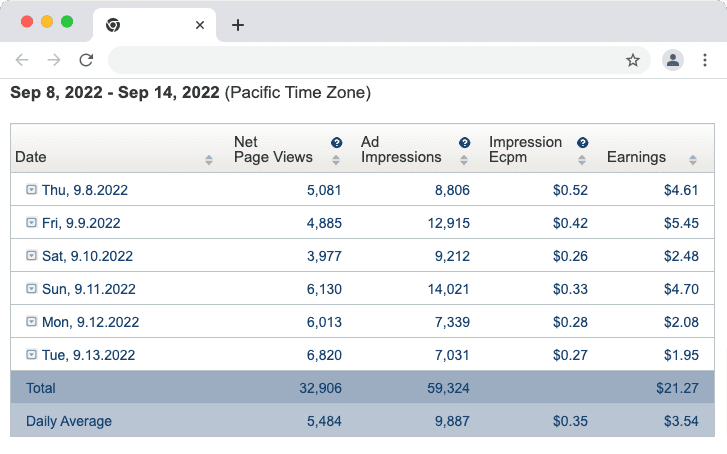 Infolinks Payment Proof for 2023 (for Publishers)
Infolinks offers a number of payment options for its publishers. I'll be uploading the payment proof once I receive my first payment from Infolinks.
PayPal: You need to have a minimum balance of USD 50.00. There will be a transaction fee of 2% of the amount, a maximum of USD 20.00.
Wire Transfer: You need to have a minimum balance of USD 100.00. There will be a transaction fee of USD 25.00.
Local Bank Transfer: You need to have a minimum balance of USD 50.00. There will be a transaction fee of USD 6.00
Payoneer: You need to have a minimum balance of USD 50.00. Payoneer transaction fees apply.
Hold My Payments: Payments will not be executed when this option is selected.
When you select a different, valid payment method, your payments will be released.
Infolinks Publisher Eligibility and Minimum Traffic Criteria
Unlike major SSPs, Infolinks doesn't require minimum traffic for approving websites. One of my sites that got approved has around 5k visits a month. Thus, big or small publishers can apply and get their sites approved on Infolinks. The best thing I liked about Infolinks is their high viewability of ads and faster loading experience. Give Infolinks a try! We hope our review on Infolinks was in-depth and insightful.
Our Recommended Tools for Publishers:
Looking to Increase your Ad Revenue:
Get in touch with me for a personalised consultation and increase your ad revenue across native, display, video (instream and outstream), in-app and other verticals. I also assist in customized DFP setup, header bidding, and content creation strategy. My skype id is:
ronniedey
. Feel free to connect!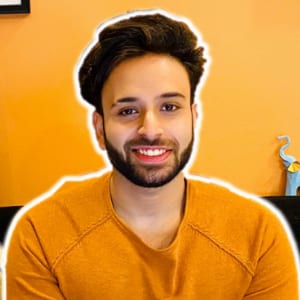 I and my team research various ad networks and can help you increase your overall ad revenue; so you could rake in more greenbacks with the best monetization platforms. Tap into the power of the online publishing business with me. I am just a mail away, so reach out to me if you want to scale up your website revenue. mail: [email protected]