Last updated on July 20th, 2022 at 09:12 am
In online marketing, geo-targeting is the practice of determining the geographical location of website visitors and delivering content to them, customized on the basis of their country, state, city, region, IP address, etc. It is a very popular customization tool that basically ensures that the right content is being delivered to the right user. DFP is the most popular ad serving platform out there and most publishers rely on this ad server's services due to its robust targeting and optimization tools. Geo-targeting in DFP is a great way to draw more and more traffic and can prove to be extremely profitable for publishers. However, new publishers may need some hand-holding while navigating through the feature-rich interface of DFP. We, at Blognife, understand that and we are here to assist publishers in every which way to make the process a little easier.
Table of Contents:: Summary
Hide
Publishergrowth: The Revenue Acceleration Platform for Publishers
Blognife is elated to announce the launch of Publisher Growth- a community of publishers that helps you actively accelerate your revenue. This platform assists publishers in growing their traffic and revenue. As publishers, you can share and read reviews of ad networks and hosting companies. You can connect with other publishers to build links for growth and monetization hacks and more. This platform will help you stay up to date with the advertising and publisher ecosystem.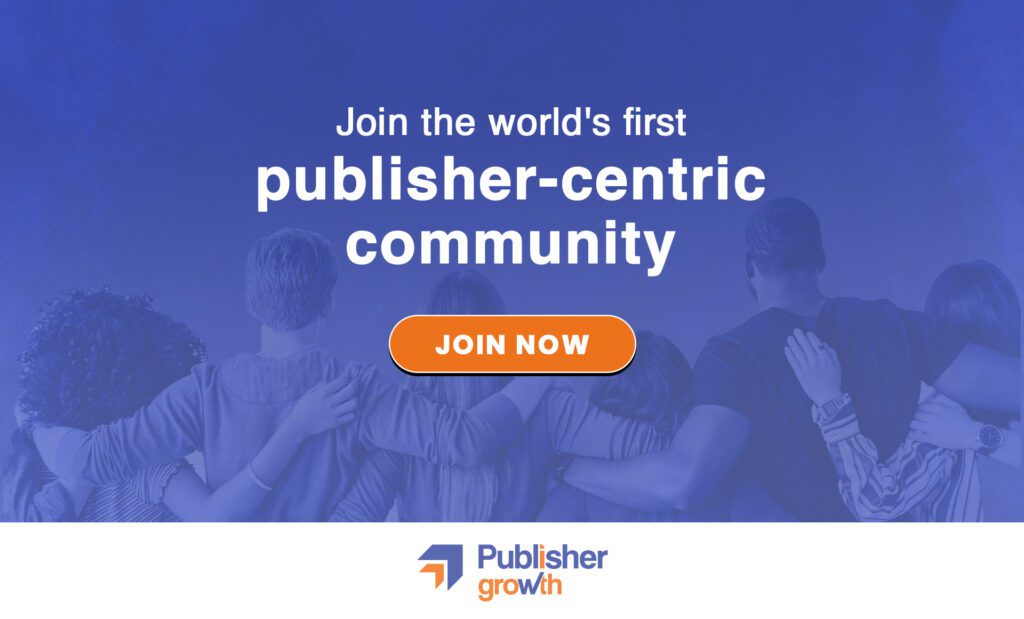 Features:
List of 200+ ad networks to monetize your site across all verticals.
Personalized site audit upon signing up on the platform that can increase your revenue.
Find all upcoming adtech conferences, webinars, and events in one place.
Stay informed with the latest adtech news across the globe.
In DoubleClick for Publishers (DFP), a publisher has to add the names of the advertisers from which it is running multiple ads. For each of these advertisers, the publisher has to create an order which is basically a folder containing line items. A line item defines an advertiser's agreement with the publisher to buy the specific number of impressions ( for CPM), clicks ( for CPC) or time ( for CPD) during a certain time at a certain price. Each line item also includes details with respect to the positioning of the advertiser's ad and, optionally, the time of the week at which it will get showcased and also to whom it will be displayed. In this tutorial, we will learn how to geo-target these line items to streamline sales and maximize revenue.
The geographic areas that can act as parameters for geo-targeting in DFP are  – airport, city, country, county, DMA Region, neighborhood, postal code, and state.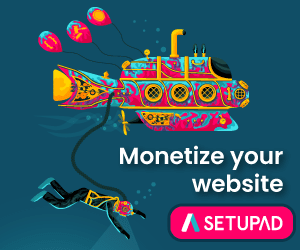 How to Geo Target DFP Line Items
You know how to create a line item from a previous article. You can revisit that article by clicking here if you want to.
Now once you have created a line item, go to the Add Targeting section below and click on Geography on the left.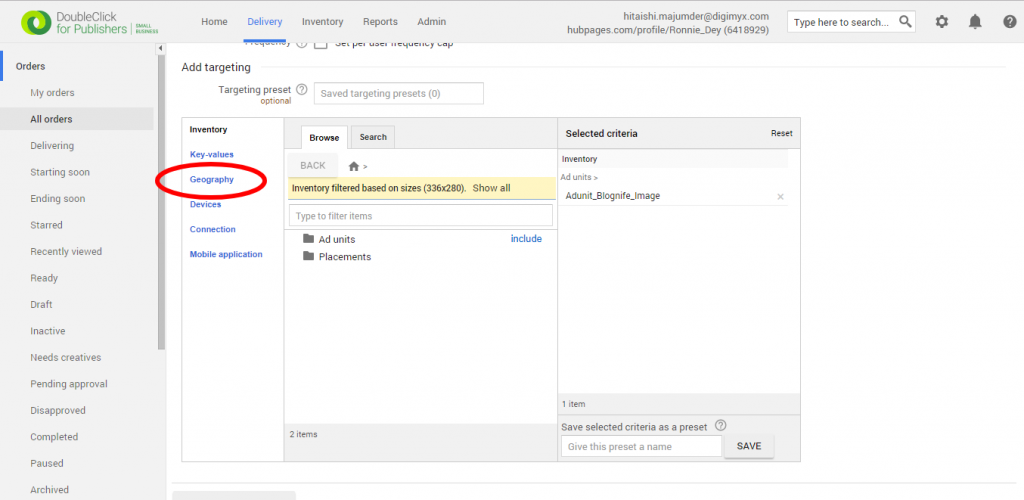 Search/Browse for your geographical location in the list of locations provided and click include when you find the required one. Alternatively, click the down arrow beside include and select exclude avoiding delivering ads to users in that area.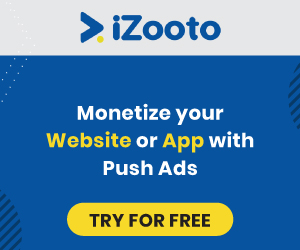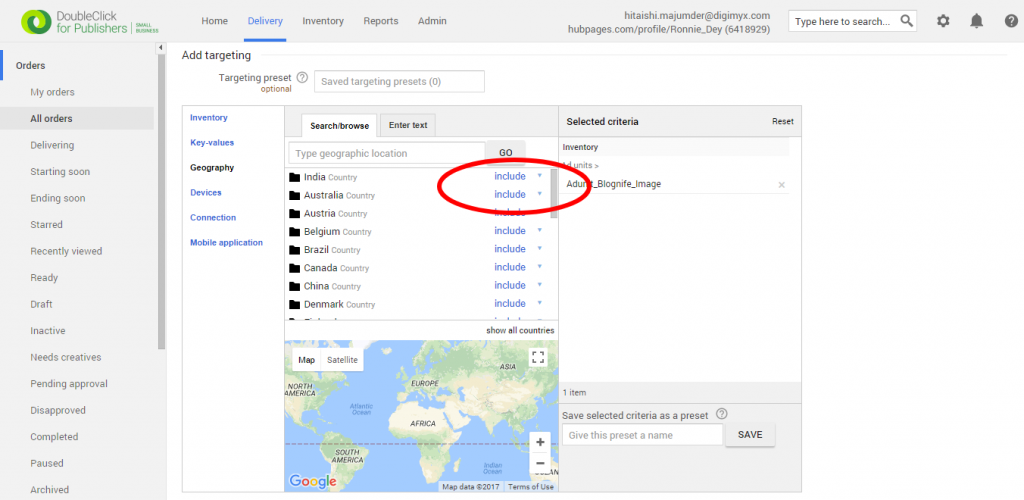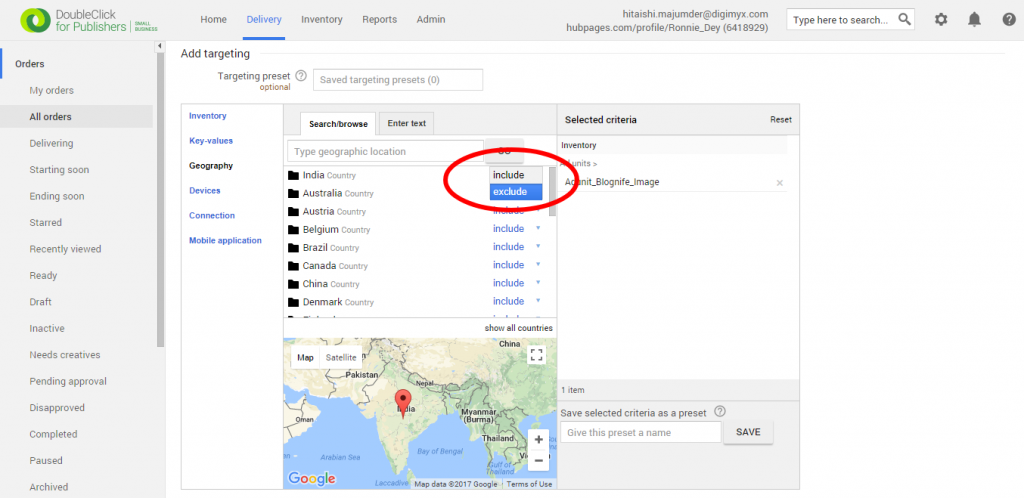 Once you have included a place, you can exclude smaller regions within that place to avoid delivering ads to those places. Suppose, you have included India by clicking include. Now click on India in the Search/Browse tab and exclude the places in India to which you don't want to deliver ads.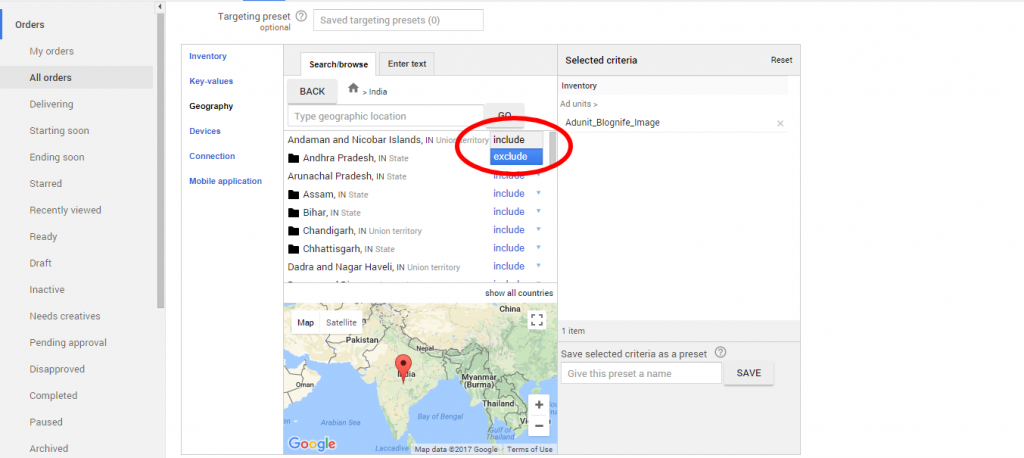 You can also click on the Enter text tab to enter a list of postal codes.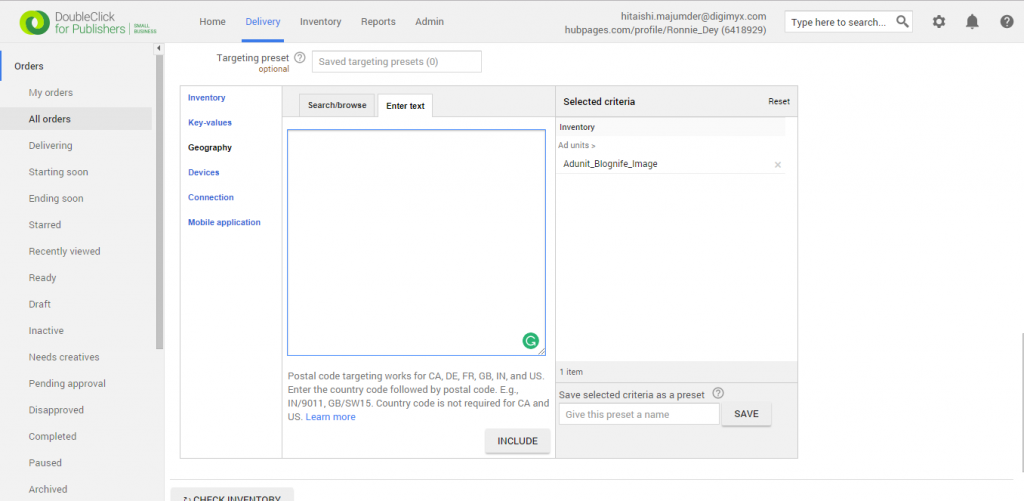 While geo-targeting can limit the reach of ad campaigns, it can also protect campaigns from creating negative impressions in the wrong geographical region. Thus it can prove to be a useful targeting tool, one that can save publishers and advertisers from unwanted trouble.
Our Recommended Tools for Publishers:
Looking to Increase your Ad Revenue:
Get in touch with me for a personalised consultation and increase your ad revenue across native, display, video (instream and outstream), in-app and other verticals. I also assist in customized DFP setup, header bidding, and content creation strategy. My skype id is:
ronniedey
. Feel free to connect!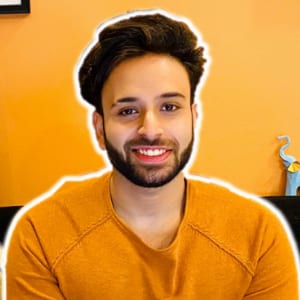 I and my team research various ad networks and can help you increase your overall ad revenue; so you could rake in more greenbacks with the best monetization platforms. Tap into the power of the online publishing business with me. I am just a mail away, so reach out to me if you want to scale up your website revenue. mail: [email protected]