Last updated on July 19th, 2022 at 05:05 pm
A lot is being said and shared about App Store and how to optimize your first app to ensure search visibility in play store and increase organic downloads. While I may not be the right personal to share the expert advice, I would like to share my experience with app optimization and would continue to do so in the forth coming article. You can consider this article as a beginner's guide to app store optimization where i have discussed about a few tools which were otherwise unknown to me.
Table of Contents:: Summary
Hide
Publishergrowth: The Revenue Acceleration Platform for Publishers
Blognife is elated to announce the launch of Publisher Growth- a community of publishers that helps you actively accelerate your revenue. This platform assists publishers in growing their traffic and revenue. As publishers, you can share and read reviews of ad networks and hosting companies. You can connect with other publishers to build links for growth and monetization hacks and more. This platform will help you stay up to date with the advertising and publisher ecosystem.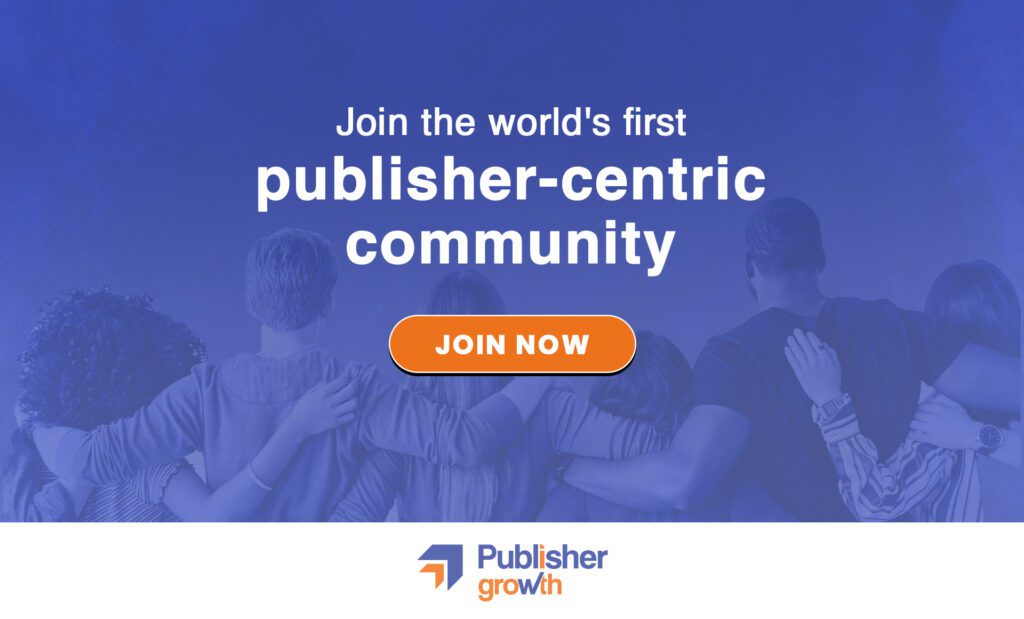 Features:
List of 200+ ad networks to monetize your site across all verticals.
Personalized site audit upon signing up on the platform that can increase your revenue.
Find all upcoming adtech conferences, webinars, and events in one place.
Stay informed with the latest adtech news across the globe.
Creating an app is particularly useful if you have engaged visitors on your blog or if you want to teach something interesting. Remember the success of an app lies in the fact that users keep opening the app multiple times in a month and not just download it and become dormant.
If you're thinking of creating an app for your site, this is the time.. Get started with it, hire a developer and create a customized app. Once your app is created you need to submit it to play store and appstore for review and wait for it to get published. My app on play store took around 6 hours to get approved. There are a few things that you might need to know if you're a newbie like me…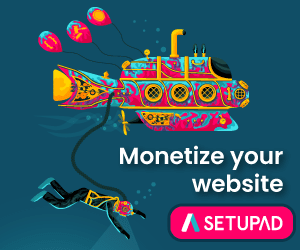 Get push notifications integrated on your app-
I would suggest you to get started with Pushwoosh since the free version provides unlimited push notifications and is super cool to get started with. You can send notifications to your visitors and it gets delivered almost instantly. The advanced plans have much more control and are suitable once you have a large audience set.
Get Google Analytics integrated on your app-
It is extremely important that you have GA integrated to you app so that you can have a clear idea of where your audience is coming from, the demographics, affinity categories and much more which can help you take meaningful decisions and can immensely help you in marketing campaigns be it either through facebook ads or google ad words.
So, these integrations are basically crucial before you upload your app to play store. Now coming to the main story of this post… The App Store optimization.
Much like SEO, app store optimization is an important factor so that your app can be discovered organically. Here you're competing with myriad of similar apps in the same category. However, if your app is quality driven and does what it is best at, you will get downloads since people will like your app and most likely review it. However, the initial boost is extremely important. Here are a few things that can be suggested. Basically, I dropped a question and got this reply from Manish which I found quite useful and I believe he won't really mind if I share his views and this approach of ASO.
Manish is an android app developer who launched his app 3-4 months ago and got 30k+ downloads and 450+ reviews (at the time of writing this article). The name of his app is 7pranayama yoga breath Relax
Here goes his reply to my question:-
We have recently launched our Android app. Can anyone provide suggestion for Play store App Optimization techniques?
And his reply goes as follow:-
What is the name of your app ?
Comment :- Well app name should be unique and should contain strong keyword which has good traffic. Check difficulty
Sensor Tower – Mobile App Store Marketing Intelligence
App Radar » The App Marketing Software
I will recommend you to choose keywords which have traffic 4–7 and should be less difficulty …
eg :- My own app contains main keyword i.e. Pranayama and other keywords are breath and relax. You can search the app on play store with the keyword "Pranayam" it is on 1st position, with the keyword "Pranayama" it is on 3rd position and it is on 5th position for the keyword "breath" but nothing for Yoga because I changed the app's name recently but 7pranayama is the unique name of my app..
7pranayama yoga breath Relax – Android Apps on Google Play
App Icon :- Should be simple, elegant and cool. This portrays the first impression of every app and 'First impression is the Last impression'. Don't hesitate or be miserable to spend money on this even if 50–100 usd or more.
App description :- One keyword should not be repeated more than 5 times.
3 keyword * 5 times = 150 line
1 line minimum 10 words that's it
Rotate keyword only one in a line
App screenshots :- Should be simple and eye catching ..
Main Points :- Did you get 50 positive reviews from your family and friend and they are using this app? If no, then you should try your best to grab as soon as possible ..
How I got initial 50 reviews :-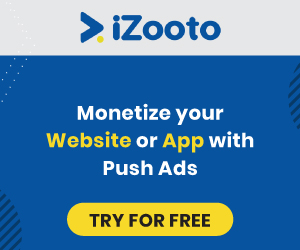 1) Showed the app to the people who like Pranayama. They loved the concept. Honestly my first version of the app had only two breathing exercises but i was constantly working harder and people also helped me a lot by providing their suggestions. After I got suggestions from people I started working on this app without stressing my mind. I just implemented what users wanted from my app. And people do loved my concept, a user from Germany suggested to slide the numbers up and down to set the ratios and that user still update the review on every new version of my app.
Don't use your mind only Focus on what users demand from you.
20 users
21) 10 users were from my home town
2) 10 were my office mates
3) 10 were from shop walas like Thadi wala, Mechanic where I repair my bike and saloon where I used to get hair cut. Every one have android phone. Friend's just request them they will love it. Trust me people saw my app and when I played Kapalbhati they liked it and immediately recommended the app to other customers 50 + reviews
5) Solve users' problems as soon as possible .. Well android has 10000 devices and making the app compatible to all the devices is difficult .. but slowly slowly you will achieve it..
6) Facebook: Love you so much, All my friends got connected to me even after 5+ years of college. I messaged them told them and got feedback from them and then started working on feedback from my friends and launched next version within 15 days of the first launch with additional features. This will increase active users, at least all users will upgrade and will open the app to see the changes.
Mistake made by me with backup
Keep backup before breakup. I am a programmer and keep every day's backup so I made the app to be used offline.
Advertisement in app :- Well I have integrated advertisement recently just to know how much I can earn monthly but I have created offline version of the app also, if users get annoyed from advertisement they could use the app offline also. Be aware of this..
Benefits of android platform:
We can upload our app to various platforms. I have also uploaded my app on Amazon store, Opera store and many more.You can also add localization to increase the downloads. I added hindi language in my app and I got 4–5k downloads because of that.
---
I am particularly using sensor tower to keep an eye on my store ranking. However, to be honest I was not been able to find a lot of keywords which go well with my app (I might need to check this again). A few things that I want to add-on to what Manish has said
Back-links are crucial- I believe, much like SEO, ASO also relies on bank-links (i.e. the number of quality links that are pointing to your app summary and download page). So, as a rule of thumb, you need to share your app summary/download page link on your existing website, web 2 sites like hubpages, quora, forums, app review sites, sites which allow do-follow comments and others. In this way, you gain a credible number of back-links but make sure you build you back-links gradually and not just buy bank-links as a service.
Another tool which is worth mentioning is Fabric. This tool developed by Twitter gives a detailed real time analytics of your app, especially it digs into the cause of your app getting crashes. A very useful tool indeed.
What's Next- Should you use CPI ad networks?
If you have a marketing budget, you can always use CPI ad networks and there are quite a few in the market. I got a mail from CPIMobi and a few other networks. However, CPIMobi provides first 50 installs free so that you can check their traffic. So I went ahead with CPIMobi and created a campaign. You don't require any tokens to create the test campaign. Once the test campaign was reviewed and approved, it only took 5-10 mins to reach the 50 apps mark.
That seemed fast, really fast. Then I googled a bit more about CPIMobi to find that they pay their users to install apps and such a method would never be beneficial since these users would immediately uninstall the app and that's what actually happened. It was a mistake from my part to get lured to the 50 free installs, and I ended up screwing it since all those who installed the app eventually uninstalled (the data reflected on my play store account).
If the number of uninstalls are high, this would negatively affect your app store rankings! Boom!
I researched a bit about the probable options for getting app installs and found that Facebook seemed to be the unanimous preferred choice of marketers to drive better CPI results and strong ROI. Some marketers shared their insight that they were able to drive installs via Facebook at as low as 30 cents while some said it took them $2 per install while the other ad networks like Google and similar went as high as $4-$5 per install.
Bottom line: Facebook's insights and audience targeting are strong to enable closer audience match which increases the likelihood per install and hence it's the best choice for a good ROI.
Up and Running with Ads: The Monetization Game
To get started with Admob would be the best choice. Additionally, you can use Facebook Audience Network as a mediation. I heard FAN pays better CPM than Admob, however, I still need to test this out. Revmob is another network that is particularly in the buzz. I will covered a detailed article (in fact more than one article) to discuss the revenue opportunities and the potential of individual mobile ad networks.. Hope you emjoyed reading A Beginner's Guide to App Store Optimization. Feel free to ask any questions and also share your experience with us!
Till then. Happy Apping…
Our Recommended Tools for Publishers:
Looking to Increase your Ad Revenue:
Get in touch with me for a personalised consultation and increase your ad revenue across native, display, video (instream and outstream), in-app and other verticals. I also assist in customized DFP setup, header bidding, and content creation strategy. My skype id is:
ronniedey
. Feel free to connect!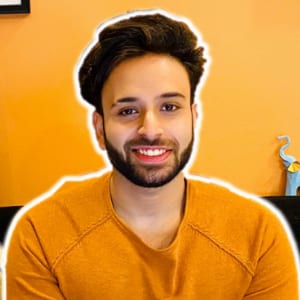 I and my team research various ad networks and can help you increase your overall ad revenue; so you could rake in more greenbacks with the best monetization platforms. Tap into the power of the online publishing business with me. I am just a mail away, so reach out to me if you want to scale up your website revenue. mail: [email protected]